If you have little ones at home then you know there are lots of toys to tame. With a background in interior design, it has always been a struggle for me to find a way to curb the toys without sacrificing style and decor.
Recently I purchased hooks and baskets for a stylish and functional Grown Up Toy Storage Solutions. I purchased enough baskets to easily sort the toys by category – one for trains, one for puzzles, one for cars and trucks, and one for blocks. This doesn't hold everything, but it does keep the majority of the toys organized.

Make sure the baskets you choose are durable and will hold the weight of the toys you plan to store in them.
I bought my baskets at Meijer last year, but can't locate them online today. Amazon.com has many choices. You can view them when you sort using the term Canvas Storage Bins
.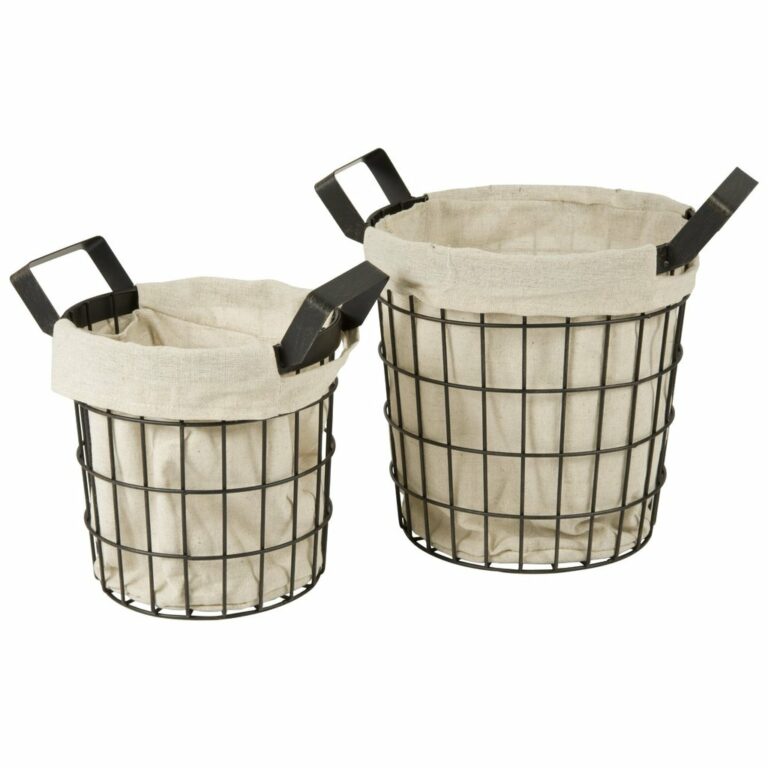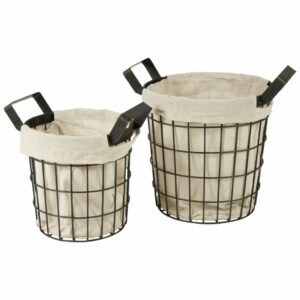 I also like these particular canvas bins
Grown Up Toy Storage Solutions
Supplies:
baskets – I picked a metal basket with handles for durability and a linen lining

hooks – the type of hook will depend on the basket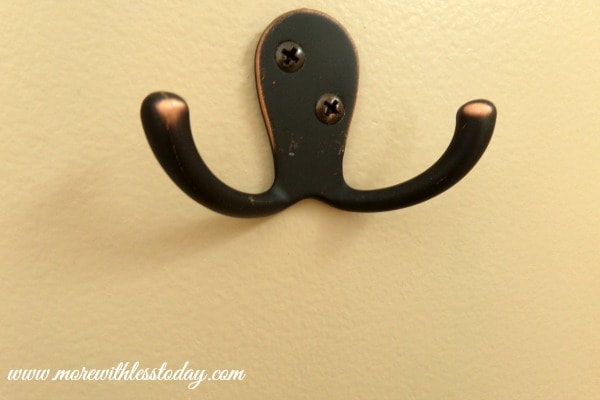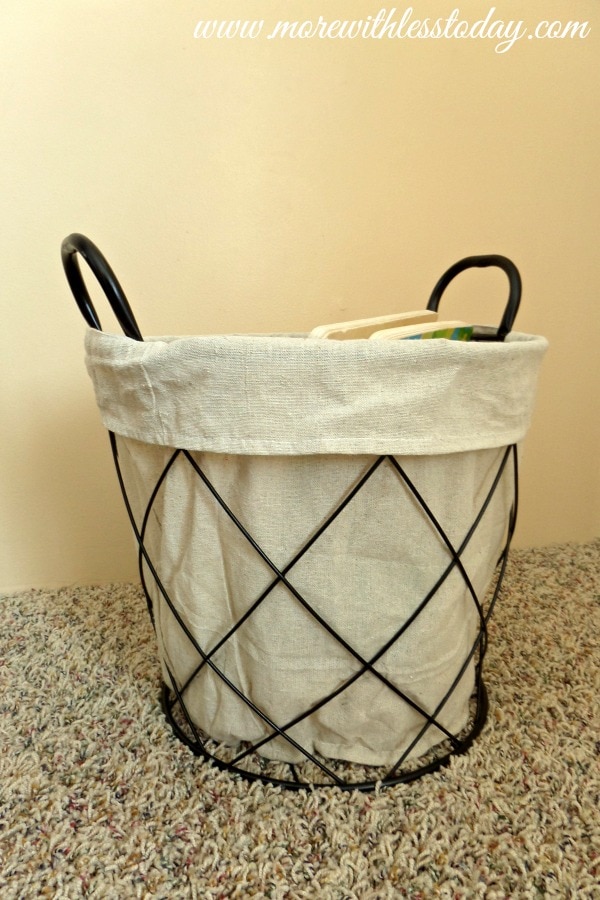 The handles on the basket slip easily over the double hook. The double hook helps the basket to hang straight and securely.
Instructions:
Hang your hook according to the package instructions. I used drywall anchors along with the screws that came with the hooks. The anchors help to secure the hook and keep the screws from pulling out of the drywall.
Once the hook is in place simply slip the handle of the basket over the hook.
My boys are little and it seems that if there is an empty basket they think they must get in it. Actually, if there is a basket it needs to be emptied and they must get in it. This system is helping to stop that. We get one basket down and take out the toys they wish to play with and hang it back up. Before they are allowed to get a different basket down or different toys out they have to pick up the first toys. This has helped reduce the toy clutter greatly! Another plus is the baskets are out of their reach so we decide together what to get down rather than them getting the baskets and dumping everything out.
This week I plan to add labels to each basket with both the word and a picture of what belongs inside to help teach the boys to pick up and organize their belongings!
Do you have any grown up toy storage solutions to share?
Follow us on Pinterest for more DIY Ideas!