If you are looking for Halloween decor that isn't gory, we found some inexpensive and festive items you can order from Amazon. Double-check delivery times, but these should all arrive fast!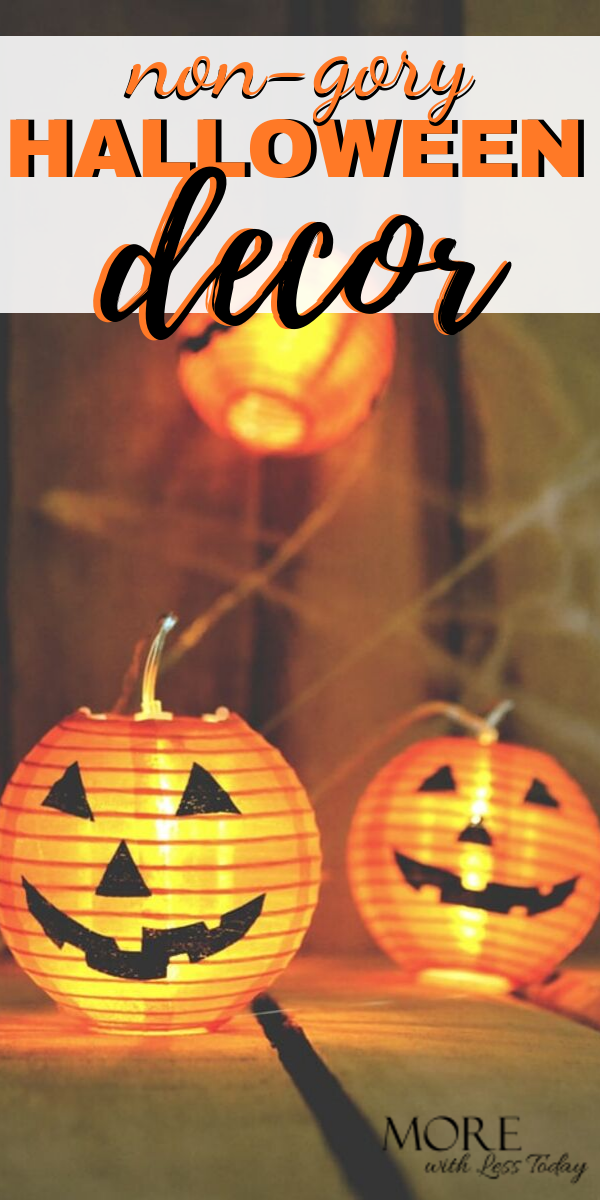 We have affiliate relationships which means we may earn a small referral commission at no additional cost to you if you shop using our links.
Halloween Decor That Isn't Gory
Lightweight Plaid Fleece Patchwork Decorative Throw
Stay warm and cozy with this adorable plaid fleece blanket which is perfect for adding to your Fall decor!
Black flameless LED candles with remote timer, Pack of 5
These give you all of the ambiance and realism of traditional open-flame candles without the mess (or cost of having to buy more candles)!
Create the perfect ambiance for Halloween with this spooky black lace spiderweb for your fireplace mantel.
"Boo" Halloween Wall Sign – Hanging Wood Letters with Burlap Bow
Say "Boo" to all your trick-or-treaters with this charming sign with a burlap bow.
Moroccan Style Candle Lantern with Amber Glass
This lantern adds color, pattern and an exotic vibe to your home decor, patio or porch, and this amber one is perfect for Halloween!
Haunted House Burlap Table Runner
Set pumpkins atop this fun table runner to create spooky Halloween scenes with decorative spiders and creepy cobwebs in your haunted house!
Black Lace Halloween Window Curtains with Spider Web and Bats
Hang this creepy drape over a window or doorway for a frightful Halloween decoration!
Decorative Halloween Pillow Covers, Set of 4
These super adorable Halloween patterns with a pumpkin, pumpkin "snowman", little girl witch, and Happy Halloween quote add a fun touch to your kitchen decor!
Embellished Halloween Dish Towels, Set of 3
These festive Halloween dish towels add some colorful cheer to your kitchen.
Happy Halloween!
PIN for later: