We love to celebrate! Whether it's holidays or birthdays, sporting events or any number of reasons, celebrating with family and friends is one of our favorite things to do. With Halloween coming up we've been planning a big Halloween party for after trick-or-treating. I know the day will be busy for us – getting the kids ready and in costume, decorating and prepping for the party, making snacks and treats, and of course, trick-or-treating with family and friends. We want to have plenty of food for everyone since they'll likely be hungry after walking around town but I want something easy that won't take a lot of prep work and time. We'll be serving Home Run Inn Pizza as one of our party foods. While this post is sponsored by Home Run Inn Pizza, all opinions are my own. #FallForHRI
Halloween Entertaining with Home Run Inn Pizza
Home Run Inn has been and is a family owned and operated company since 1947. This authentic thin crust pizza is available at 8 pizzerias in the Chicago area and their frozen pizzas are sold in 35 different states. We're not from the Chicago area so we are rarely able to visit one of the Home Run Inn locations. I love that one of our favorite pizzas is now available in the freezer section at our local grocery store. Why is Home Run Inn pizza a favorite of ours? We are very cautious about what we feed our family, even when it comes to convenience type foods like frozen pizza. We choose HRI for several reasons:
HRI pizza contains NO preservatives. How many frozen foods can say this??

HRI pizza is all natural and free of nitrates or nitrites.

The mozzarella cheese is shredded daily, is not made from dried milk, and does not contain fillers.

The Italian sausage is prepared daily and spiced with their unique old-world family recipe. It's homemade and all-natural too.

The pepperoni and bacon are all natural without fillers, nitrates, or nitrites, unlike competitive brands.

It's DELICIOUS

HRI frozen pizza is available in many combinations.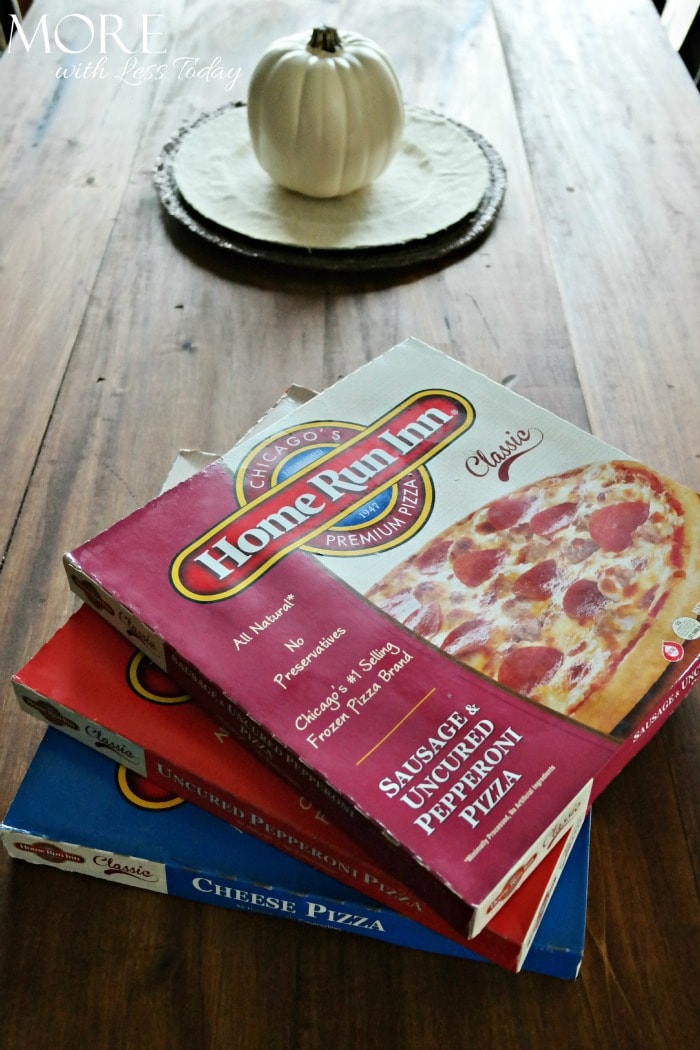 Home Run Inn Pizza is a great choice for our Halloween party. It's fast, easy, and delicious but most importantly we can feel good about feeding it to our friends and family because of the ingredients used and how they are made.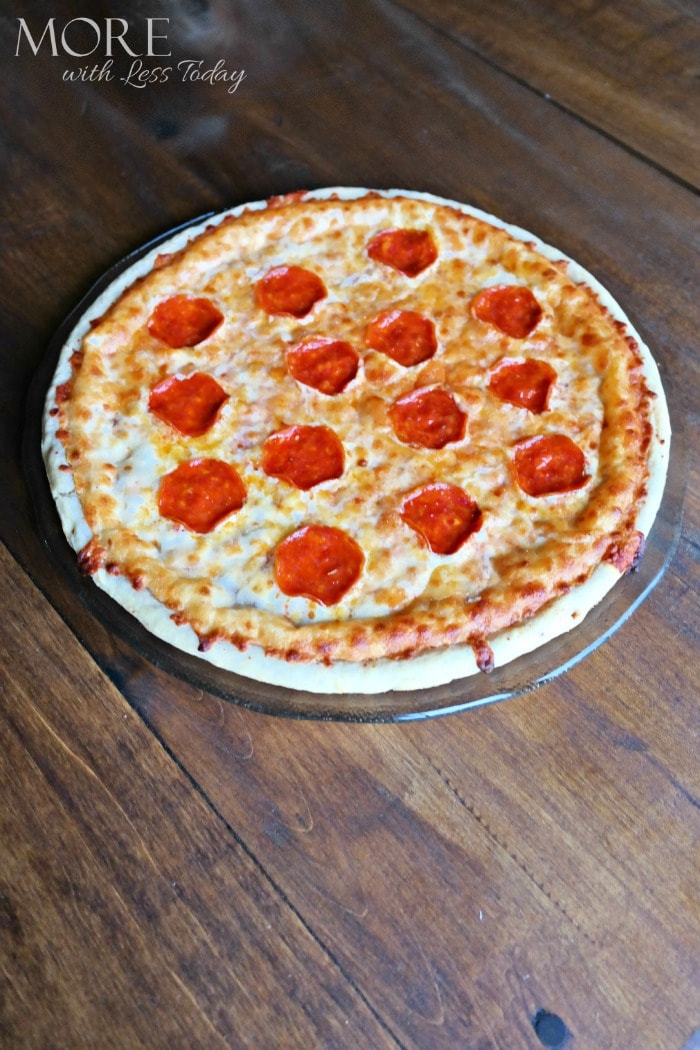 We even got creative with our pizza and used Halloween shaped cookie cutters to cut our pizzas for fun, individual servings.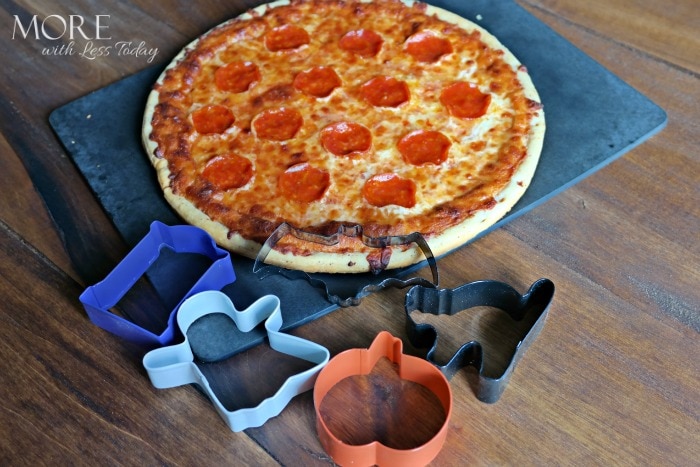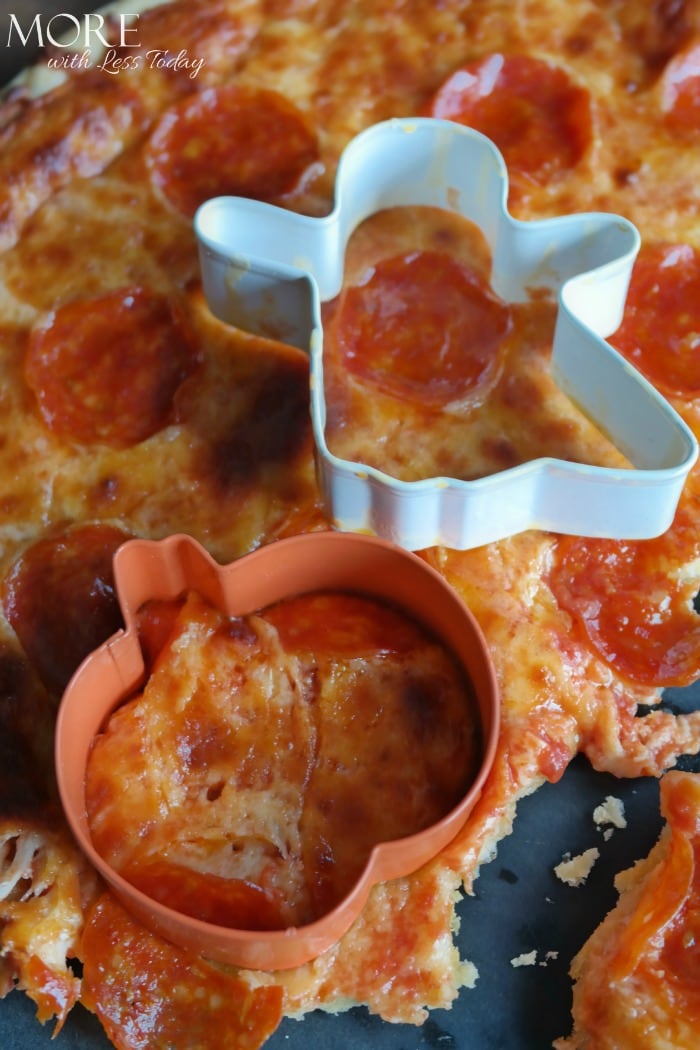 We've seen many great ideas for turning HRI pizza into a perfect Halloween food. Visit Home Run Inn Pizza to see how they turn a classic cheese pizza into a Halloween Pizza with a pumpkin patch using broccoli and orange peppers. You could use black olives to create a black cat, bat, or witches hat. Use green peppers and olives to create a zombie. The ideas are endless!
How would you turn a classic pizza into a Halloween Pizza?
This is a sponsored post written by me on behalf of Home Run Inn Pizza.