It's almost that time – Halloween. Kids of all ages are excitedly preparing for this sweet holiday. Here are some Halloween safety tips that you should keep in mind.
This post is brought to you by P&G. All opinions are 100% my own.
Did you know that kids average 3 cups of sugar on and around Halloween? It is only one day out of the year, but it is also a great time for teachable moments around taking care of our teeth and staying safe.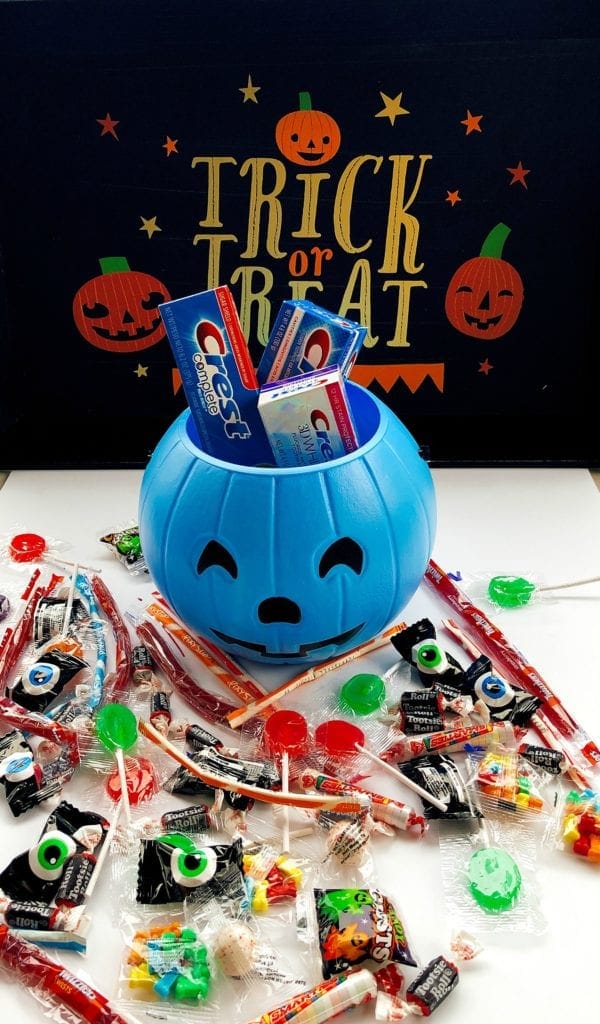 Halloween Safety Tips
Halloween ranks as one of the most fun holidays for families. What is there not to love? Trick or treating, candy, fun parties, and laughing at what scares us.
As you plan for all the fun you are going to have with your family, keep these safety tips in mind. There are 7 tips that will keep your family safe and healthy. Health is important too! With all the candy you and your kids will be eating, it's important to protect the health of their bodies and their teeth.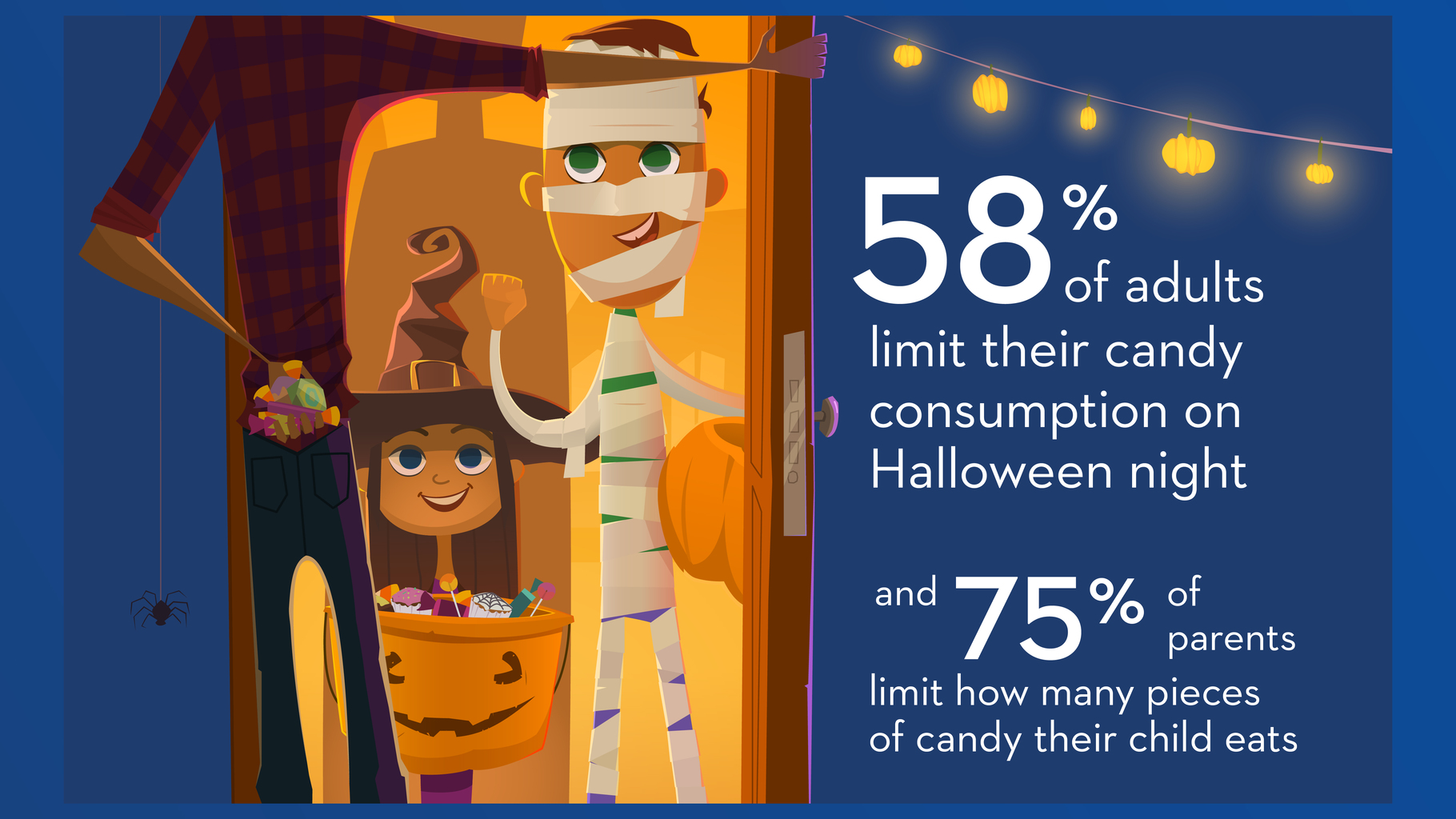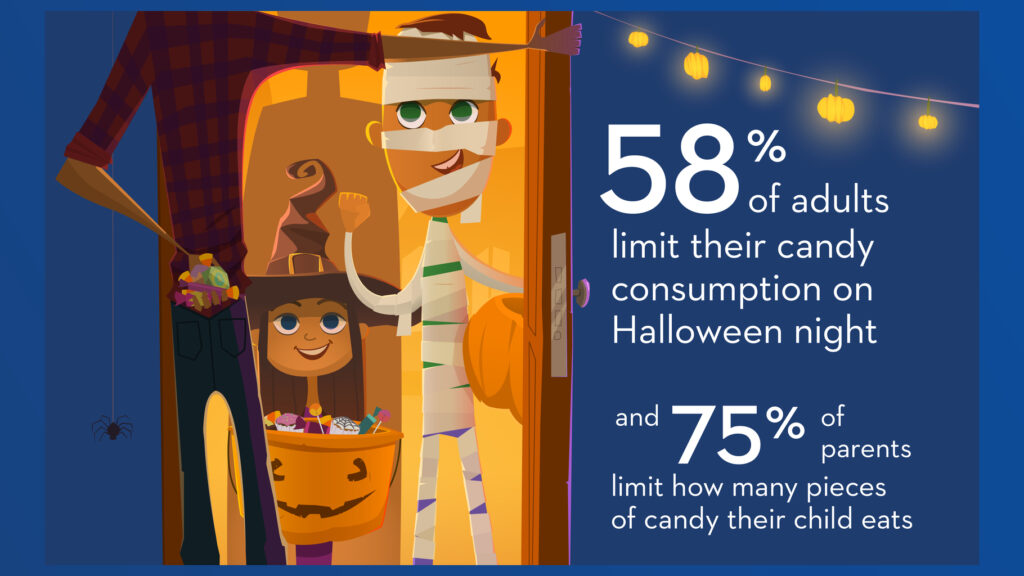 After you read the safety tips, read on to find some survey results from Crest. You'll be surprised at how many parents admitted to pilfering their kids' candies.
7 Tips to Keep Your Family Safe and Healthy for Halloween
Go in pairs or more – with adults
It's always best to send kids with at least one adult to watch over them. If kids are older, the adults can even stand back a bit, but keep them in your eyesight.
Remind your kids that as they go trick or treating, not to talk to anyone they don't know. The best way to stay safe is to keep eyes on them and tell them to only speak to people they know.
Use Lights
If you want to trick or treat after sunset, take flashlights. One of the biggest hazard at night are kids that walk on the street without lights.
If they have smartphones, make sure they know how to use the built-in flashlight!
Only go in familiar neighborhoods
It's far too easy to get lost in unfamiliar neighborhoods. So only go trick or treating in places you are really familiar with.
But make sure that when you are trick or treating in a familiar neighborhood, that you aren't so comfortable that you forget about other safety rules.
Use location tracking
If you have older kids that want to go out alone, activate location tracking on their phones. Google maps have "share my location" as a feature.
The location tracking will give you peace of mind, and let you see where they go. That way you will know if they go to a place they aren't allowed or might be unsafe.
Stay on Sidewalks
No matter where you trick or treat, stay on sidewalks wherever possible. Sometimes this is difficult since some neighborhoods lack safe places to walk.
Try to stay as close to the side of the road as you can. Leave room for cars since and anticipate that some drivers don't look out for pedestrians.
Make sure costumes aren't hazards
Prepare for a safe trick or treating experience by making sure all costumes fit correctly. If a costume is too big, it can be a tripping hazard.
Also, make sure the costumes are warm enough. Sometimes it can be pretty cold on Halloween nights. Double check the weather forecast and layer accordingly.
Keep health in mind – eat candy once and then brush, don't graze
Yes, every child – and parent's – favorite thing about Halloween is all the candy! The best thing you can do to prevent cavities is to allow you and your children to eat a bit of candy all at once instead of grazing and then brush-brush-brush!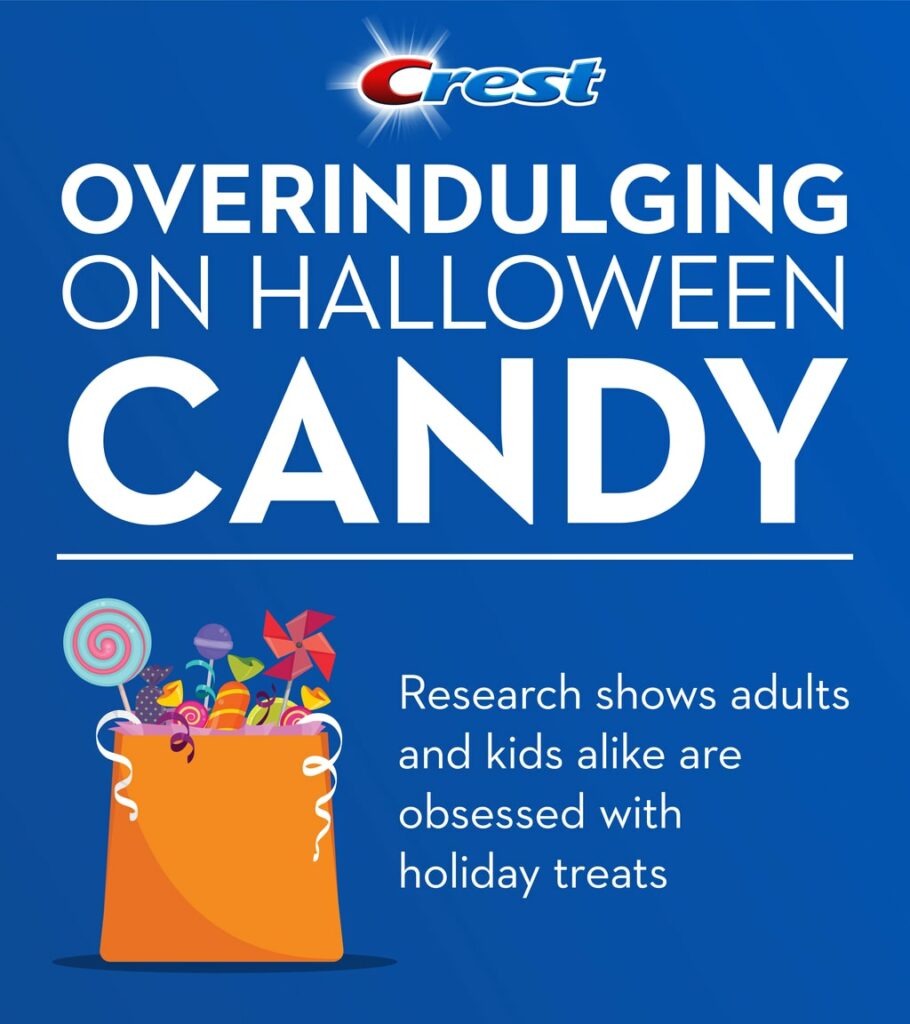 One of the leading causes of cavities is the lingering presence of sugar in the teeth. So by constantly eating candy, you are keeping that sugary coating inside their mouth on the surface of their teeth.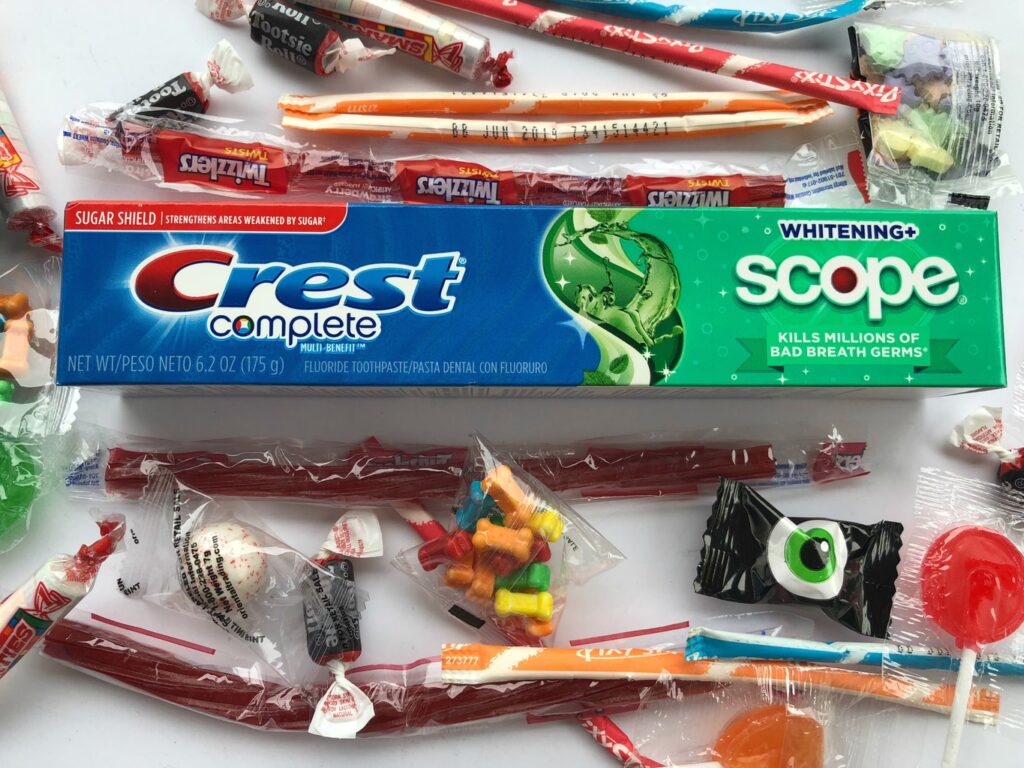 I recommend brushing with Crest toothpaste. I've always relied on Crest to be effective at cavity protection for me and my family. It is a trusted brand and this is no time to experiment!
What about removing all candy from Halloween? Won't that work too?
Halloween Survey Results
Which of these survey results do you relate to most? I will admit….yes…I have been known to eat candy that was given to my kids while they were trick or treating. Haven't you heard of mommy tax?
Here are some of the pretty surprising – or not so surprising – survey results:
86% of parents eat candy that was given to their child while trick-or-treating.
Most people (73%) purposefully buy more Halloween candy than they needed for trick-or-treaters so they can eat the extra.
44% of parents admitted to eating more Halloween candy than their children.
Only 48% of adults enforce stricter teeth brushing/flossing routine on Halloween for themselves. However, 70% of parents enforce stricter teeth brushing/routines on Halloween for their children.
34% of parents insisted on "inspecting" the candy, only to hide a stash for themselves.
Only 4% of parents reported that they do not eat their child's candy.
I want to meet one of that 4 % and say to them – good job! Because with all that free candy lying around, how do you resist that urge to sneak a few pieces?
One of my tips is to buy candy to give out that does not tempt me. In other words, I never buy my favorite candy so I won't be tempted by the leftovers.
Another tip is to donate candy to local dentists and other businesses that send the candy to our troops and veteran's organizations. Find out more information at HalloweenCandyBuyBack.com.
What are some of your Halloween safety tips? Stay safe and healthy this Halloween. It's all about having fun!