If you are stocking up on Home Bar essentials, or if you are looking for a great gift idea, we found some great ones here!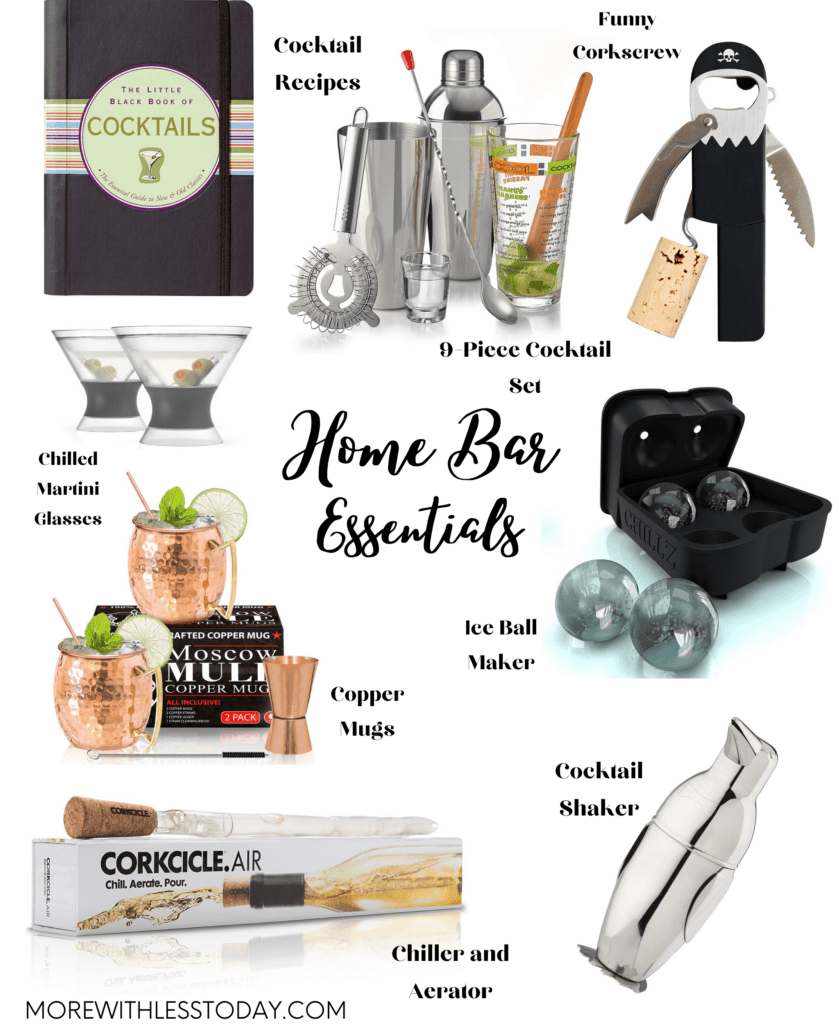 My husband and I look forward to the weekend when we enjoy our favorite adult beverages. Cheers to the weekend! We've been experimenting with new cocktail recipes and look forward to trying more from the Little Black Book featured below. As an Amazon Associate, I earn from qualifying purchases.
[related- interested in learning more about the Drinkworks Home Bar by Keurig?]
Home Bar Essentials
Corkcicle Air 4-in-1 Chiller, Aerator, Pourer, Stopper
"Corkcicle has a unique freezing gel that maintains chilled whites and cools down room temp reds. It also has a built-in aerator feature and an easy pour spout. It is made from BPA-free plastic and non-toxic freeze gel."

"The magic is in the gel – The insulated plastic walls of these stemless martini cocktail glasses are filled with proprietary cooling gel. This works as a beverage chiller when frozen. Pop them in the freezer for at least two hours to freeze the tumbler gel down and keep your drinks between forty-three and fifty-three degrees Fahrenheit. Achieve that ice-cold refreshing martini experience!
This adorable Penguin cocktail shaker will mix and serve cocktails and beverages in style. It is inspired by the vintage art-deco style from the 1930s.
This novelty pirate shaped corkscrew features an easy-open lever, integrated serrated foil cutter and beer bottle opener. This handy bottle opener is both fun and functional.
The ice tray makes four large 1.78 inch spheres that are slower melting than traditional ice cubes for whiskey. It's proven that round ice lasts longer. The silicone ice mold maker is 100% BPA Free non-toxic food grade silicone and is dishwasher safe.
Libbey Mixologist 9-Piece Cocktail Set
This 9-piece cocktail set also comes with recipes. It includes 1, 2-ounce shot glass; 1, 20-ounce mixing glass; 1 metal strainer; 1 wooden muddler; 1 metal stir spoon; 1 metal shaker base; and 1, 3-piece metal shaker. It is lead-free, durable, and dishwasher safe.
Moscow Mule Copper Mugs –Hammered and Handcrafted
This is a set of 2 with 2 Copper Straws and 1 Jigger. It is 100% food safe and pure Copper.
I've never tried a Moscow Mule, have you?
"Here's to cocktails! Mix them, drink them, enjoy them. This bestselling Little Black Book of Cocktails includes more than 150 recipes for classic cocktails, martinis, punches, tropical drinks (with or without umbrellas), dessert drinks, naughty-sounding cocktails (like "Between the Sheets" and "French Kiss"), tips on cocktail culture, a glossary, and amusing anecdotes. It features a helpful index that includes listings of drinks by name, by primary alcoholic ingredient, and by color/flavoring."
PIN for Later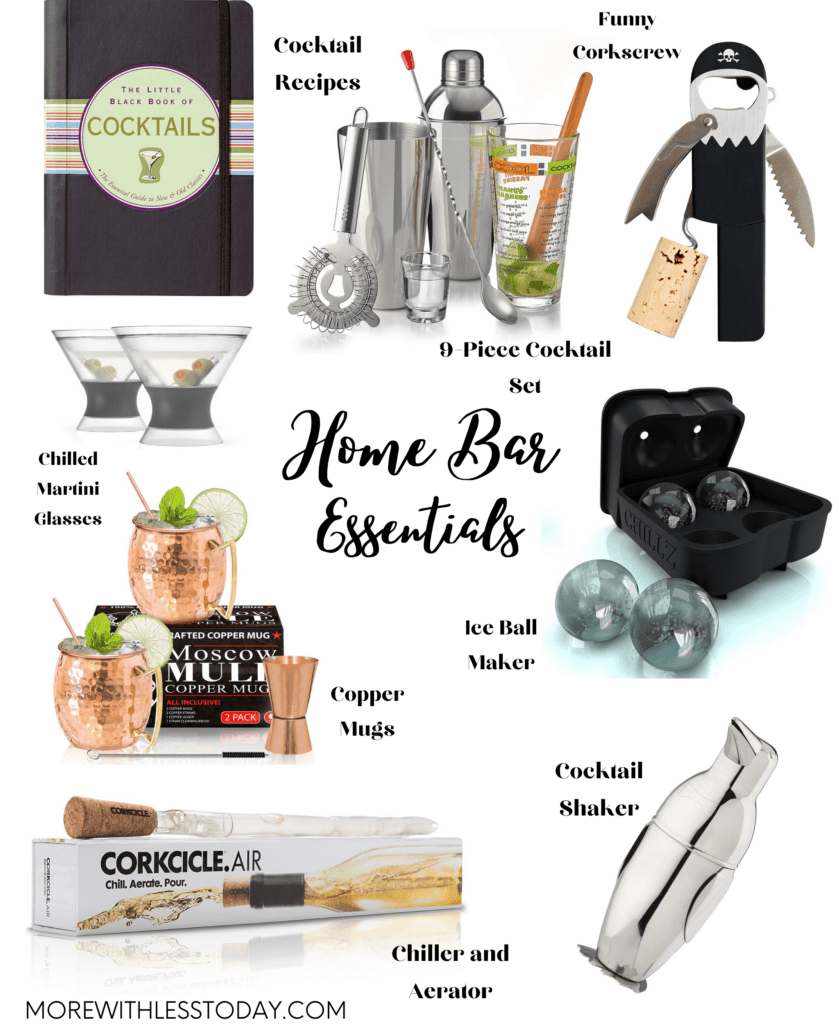 It's not too early to get into the gifting spirit this year. With inventory and shipping issues becoming commonplace, it is important to shop early to avoid stress and disappointment.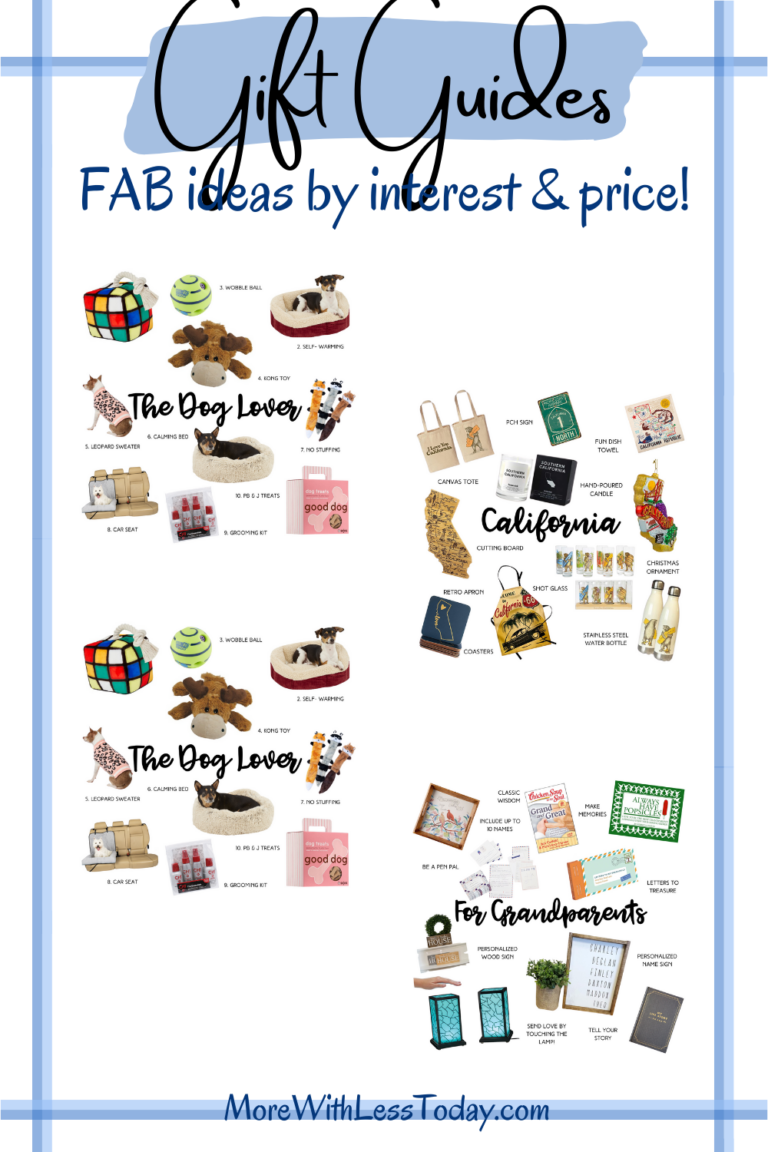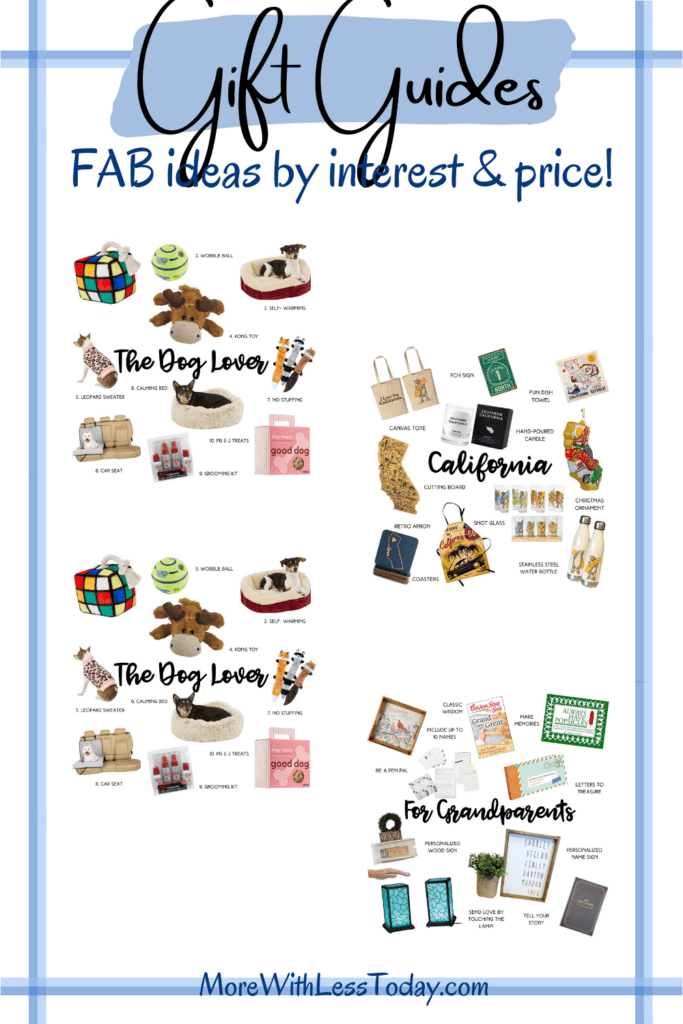 Matching Family PJs for the Holidays – A favorite tradition!
We will be putting together more gift guides in the days ahead. If you have a topic that would be helpful, just let us know! You can email us at morewithlesstodayteam [at] gmail.com.