I've been doing a lot of spring cleaning lately and a little bit of decorating on a budget. I have a small sitting area off of my kitchen which has been one of those tricky areas to decorate. Over the years, it has had several functions but now it is my favorite place to talk on the phone, read, or relax without a TV or laptop. Those who know me, know that I love everything blue and white. My love affair with blue and white decor began when I saw my grandmother's flow blue dishes and now I have blue and white touches throughout my home.
Home Decor – Mohawk Rugs on Rollback at Walmart
This post is sponsored by Savings.com and all opinions are 100% my own.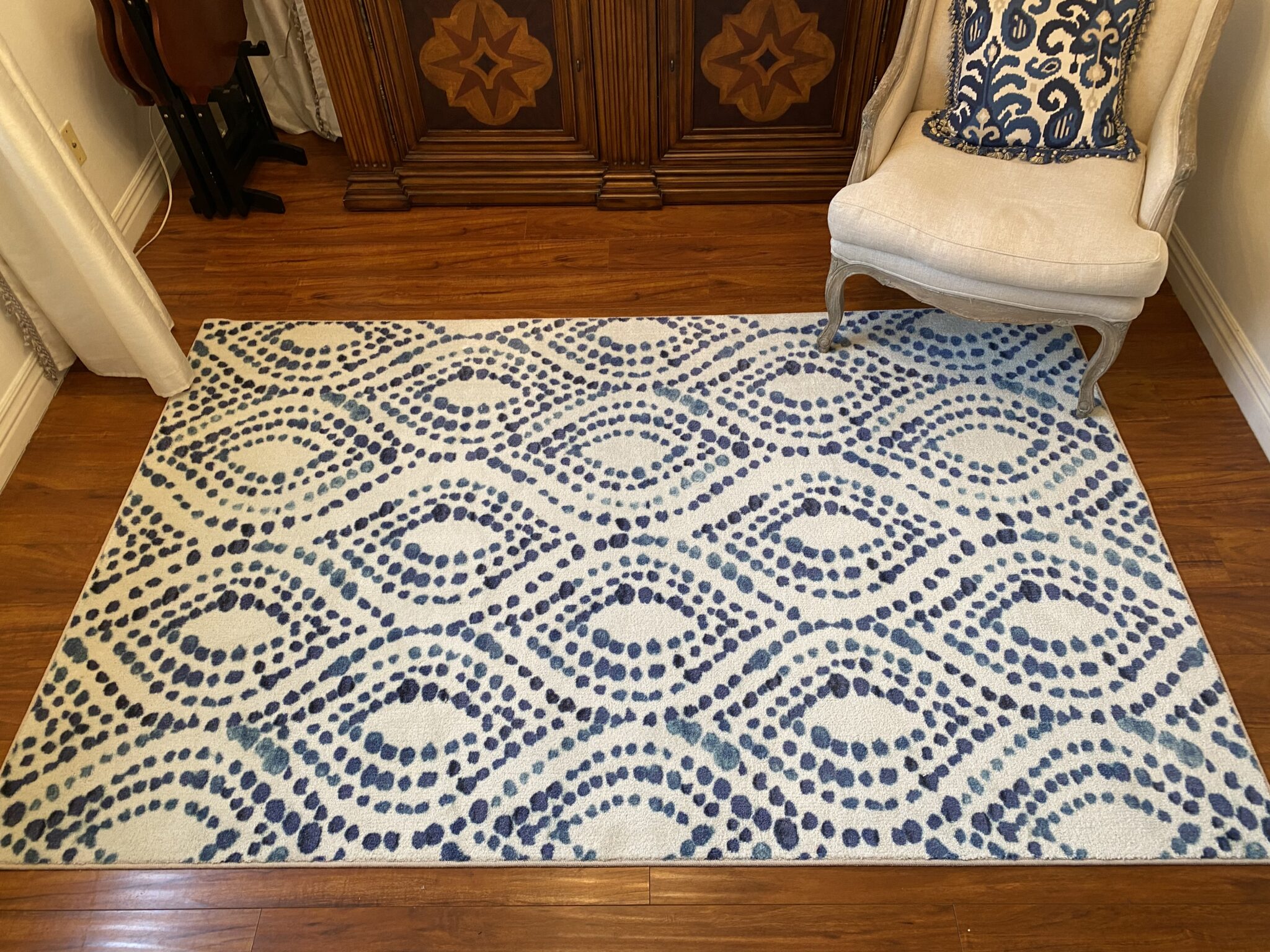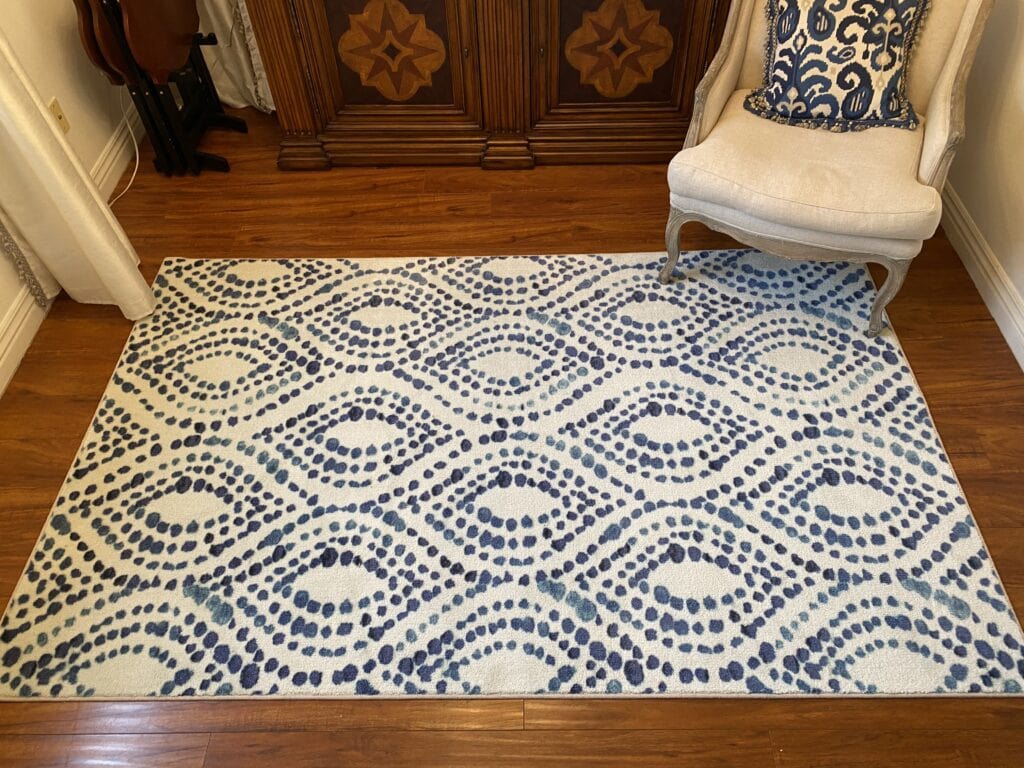 My sitting-room was coming together but I knew something was missing to tie the whole room together. I started searching online for rugs and found a beautiful Mohawk rug for my room at Walmart.
You can find an amazing selection of Mohawk rugs at Walmart with many options currently on Rollback. If you are a Walmart shopper like me, then you have seen how much they have stepped up their game for both fashion and home decor. For my frugal friends who are like me, this is great news!
I chose the Mohawk Home Prismatic Dotted Ogee Navy Transitional Ornamental Precision Printed Area Rug because it's cream and navy colors were the perfect fit for my sitting room. It is a little bit modern but pairs so well with my more traditional decor.
I went with the 5' x 8' to best fill the space that I have but this rug is also available 3'9" x 5" and 8' x 10' so pick the size that best suits your needs.
Look at the difference a rug can make!
Adding a rug is a quick way to bring an entire room together and when you purchase a Mohawk rug from Walmart you can decorate your room without breaking the budget. I paid less than $85 for my Mohawk rug and as you can see it was well worth the money. You can even get a Mohawk rug for outside your home. Check out this beautiful Mohawk Home Ornamental Entry Mat Retro Tiles Mat that can greet your guests. This 2' x 4' entryway mat is available in 4 different colors with the Teal & Tan option shown below.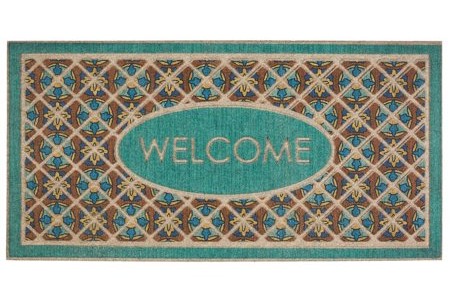 When you're shopping for your next rug make sure to check out the vast variety of Mohawk rugs at Walmart and don't let the low prices fool you. Mohawk rugs are made in the USA with quality materials, original style and innovative designs because Mohawk doesn't just want to meet your expectations they want to exceed them. My little dog Buddy approves too.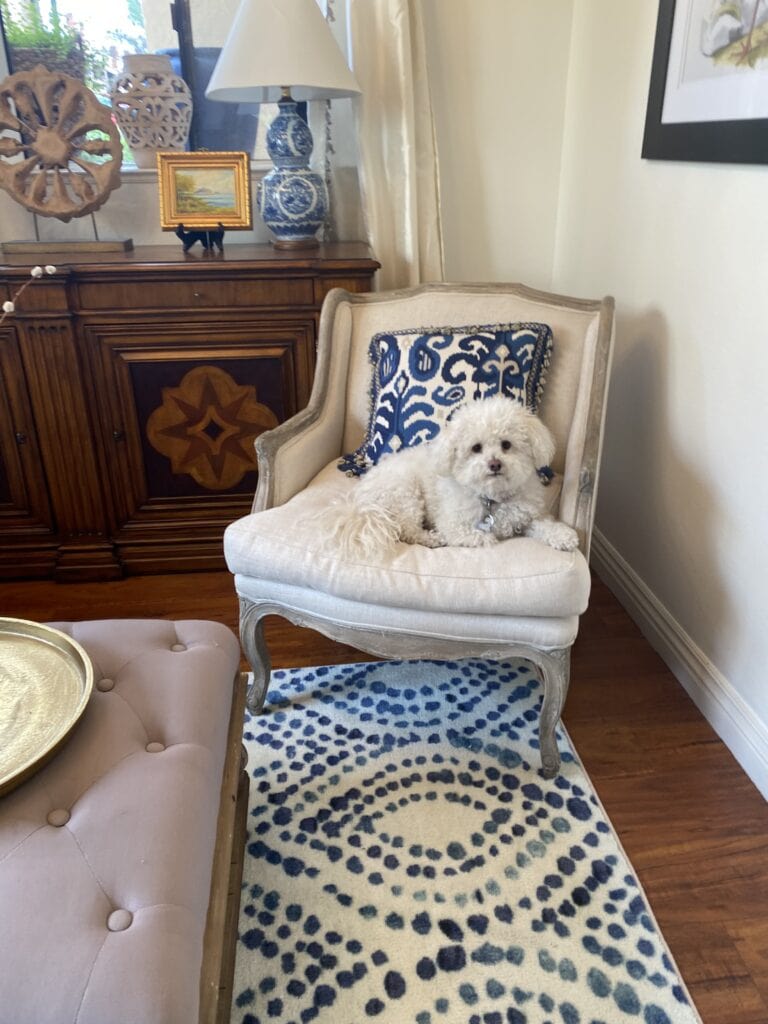 Don't forget to enter Savings.com's #MohawkAtWalmart giveaway by Friday, May 8th at 11:59 PM PT for your chance to win one of ten $50 Visa e-gift card from Walmart. Winners will be notified by email on Monday, May 11th so make sure to keep an eye on your inbox. Enter now here. Good luck, I hope you win!