It's an exciting time to be a kid, isn't it? You can have the best of both worlds, being on their gadgets and going outside to play. When it comes to my kids, though, I prefer them to be outside playing rather than on their electronics. There are days that my family goes completely gadget free and here's how we do it!
Go Outside to Play- This may seem obvious, but it's the perfect way to enjoy a gadget-free day. Going outside to play can release worries, stress, and promote freedom. Together you can visit a new park or playground in your area or take a walk and explore the neighborhood.
Play Hopscotch, Hula-Hoop or Jump Rope- A favorite game of mine when I was a kid was Hopscotch and now my kids love it too, especially when I play it with them. An added bonus, these outdoor games can tucker them out.
Water Balloon Fight- If you live where it is really warm outside right now, let the kids get really tired with a fun water balloon fight in their bathing suits. Have towels and pajamas ready and maybe even skip their bath!
Blow Bubbles- If you're really looking for something to do to help enjoy a gadget-free day, blow bubbles. You can pick up what you need at the dollar store and have a blast. You can't be sad while blowing bubbles! 
Enjoy Homemade Play Dough- This is a favorite around here, but my family LOVES making homemade play dough! Check out my recipe for making this Homemade Play Dough at home. 
Here is my easy recipe for Homemade Play Dough: (not edible!)
This smells amazing. Your kitchen will smell like grapes or whatever flavor you choose when you make this. Mix and match Kool-Aid flavors, such as lemonade and strawberry. Since it's homemade, it's a little stickier than the traditional store bought play dough, so you may need to add a bit more flour during the kneading process.
The Play Dough is really easy to make and you only need a few inexpensive ingredients.
Ingredients
2 cups of boiling water
3 tablespoons vegetable oil
1/2 cup salt
1 tablespoon cream of tartar
2 packages (4 g) unsweetened Kool-Aid powdered drink mix
2 1/2 cups flour
Mix it all together as shown below!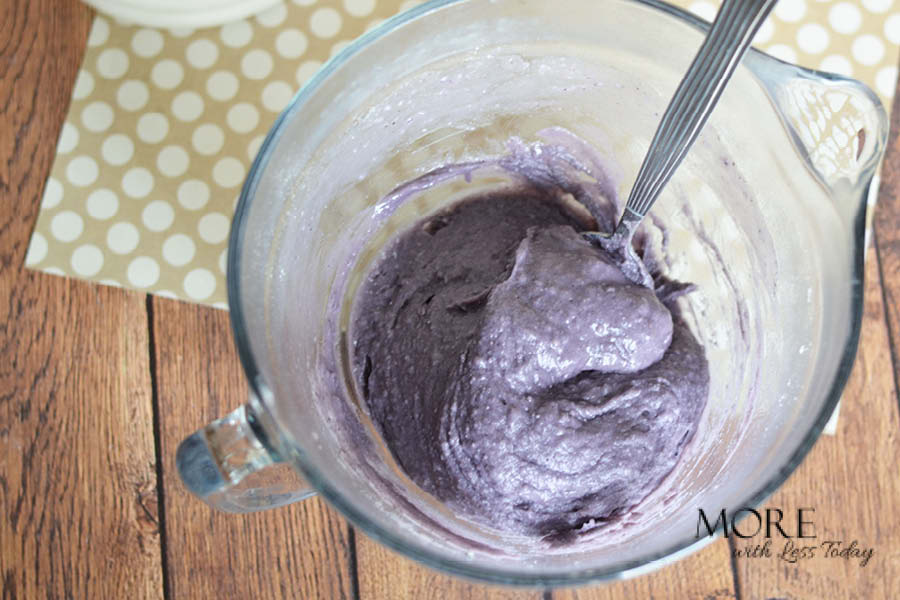 Directions
Combine water, oil, salt, cream of tartar, and Kool-Aid mix in a saucepan and heat until warm.
Remove from heat and add flour.
Stir, then knead until smooth and the color is well blended. The cream of tartar is very important. This is what will make the homemade Playdough last.
Store in an airtight container or a Ziploc freezer bag.
Look at how much fun your little one can have not being on a gadget!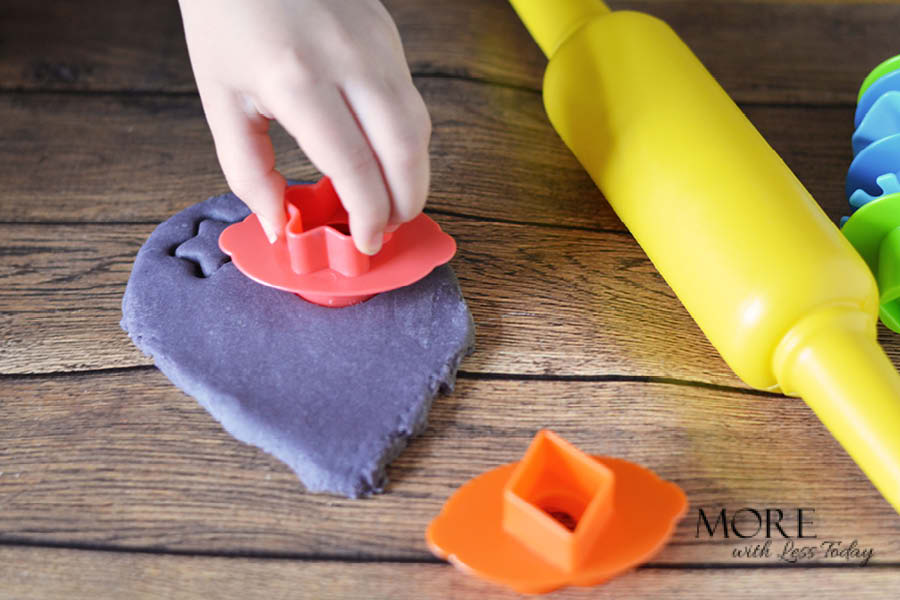 This shop has been compensated by Collective Bias, Inc. and its advertiser. All opinions are mine alone. #FreeToBe #CollectiveBias.