The holidays are such a busy time for us. We are always running and busy this time of year – shopping for gifts, visiting family, wrapping presents, school programs, and parties. While baking is one of my passions, there just isn't always time for from-scratch desserts. Keeping Marie Callender's Pie on hand is my secret to a less stressful holiday season. The Marie Callender's pies are made with special touches like hand-pulled lattice and hand-placed chocolate curls to help make them look just like homemade.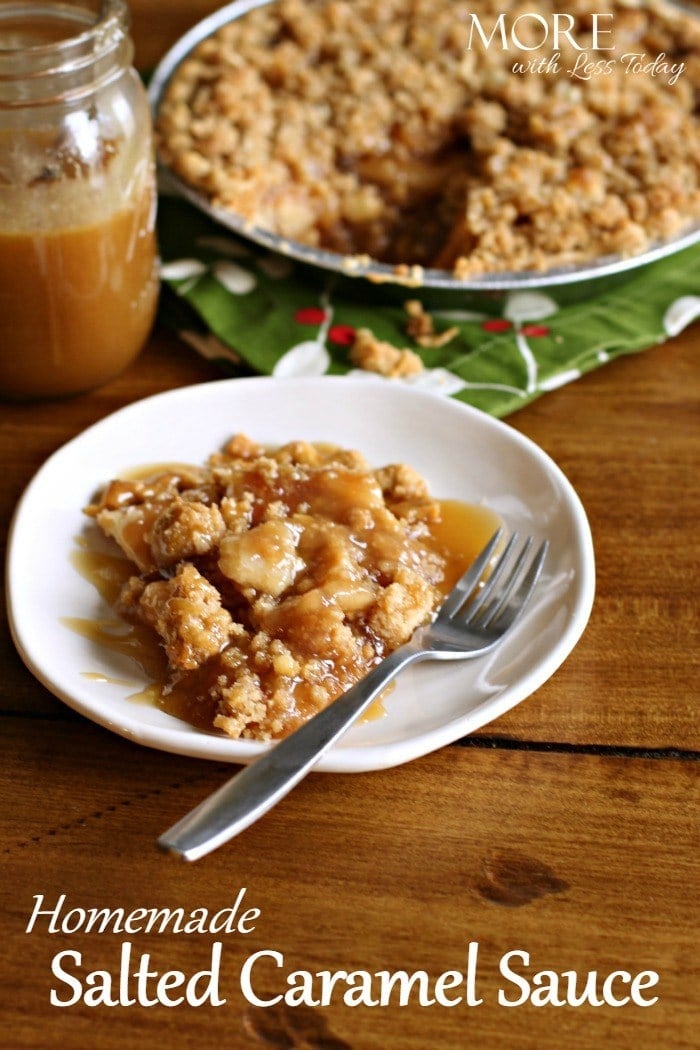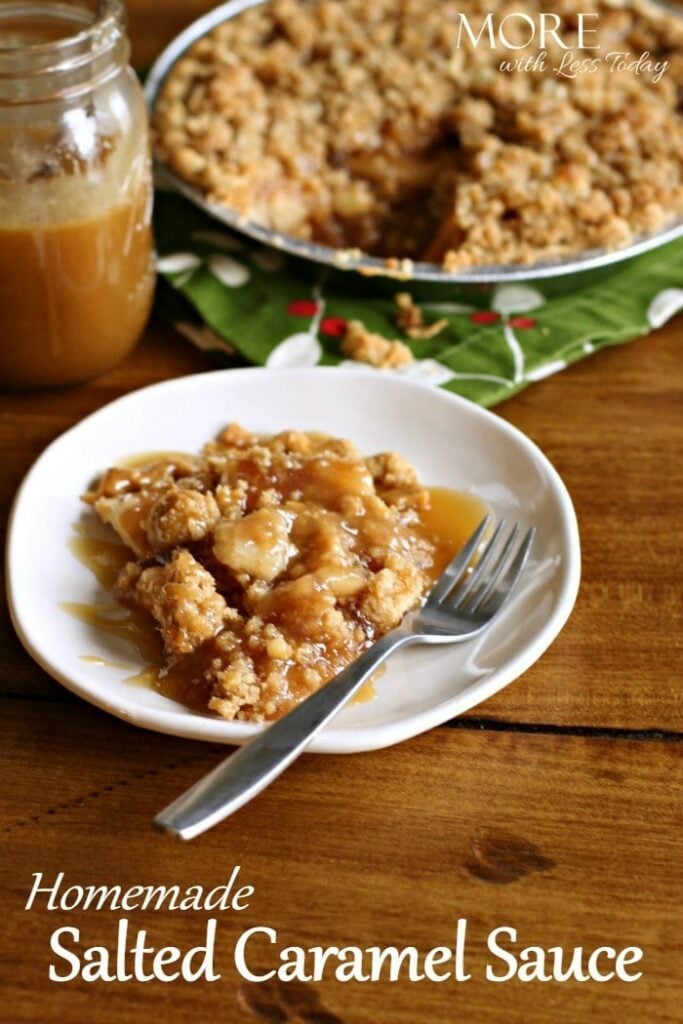 I learned that the week before Christmas is the most popular for purchasing pies. In December, more than 11 million pies are sold, with an estimated 4 million sold this week alone!
Our "go-to" pie that everyone loves is the Dutch Apple Pie and I add a Homemade Salted Caramel Sauce.
Homemade Salted Caramel Sauce and Marie Callender's Pie
Since Marie Callender's uses high-quality ingredients and signature special touches to create meals and desserts that smell, taste, and look just like homemade we can slow down a little during the holidays and savor the flavors and time together. By adding our simple homemade caramel sauce to the Dutch Apple Pie we still have homemade flavor without all the added time in the kitchen. This combination is a classic worth slowing down for!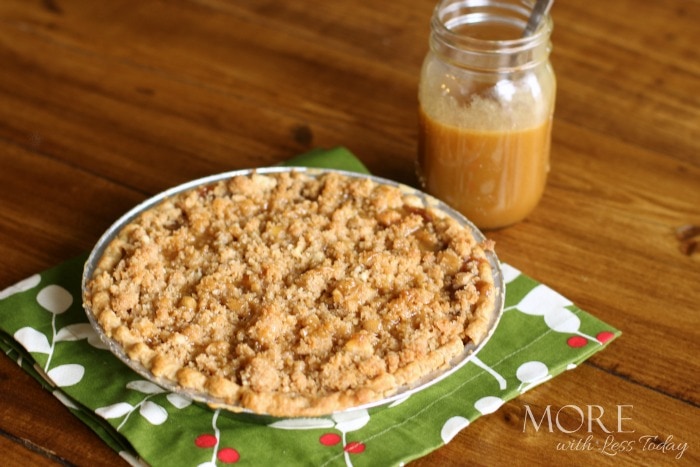 Ingredients for Salted Caramel Sauce:
1 stick real unsalted butter

1 cup brown sugar

1/3 cup heavy whipping cream

1 tsp vanilla

1/4 tsp salt (or to taste)
Instructions for Salted Caramel Sauce:
Over medium/high heat melt the butter in a saucepan.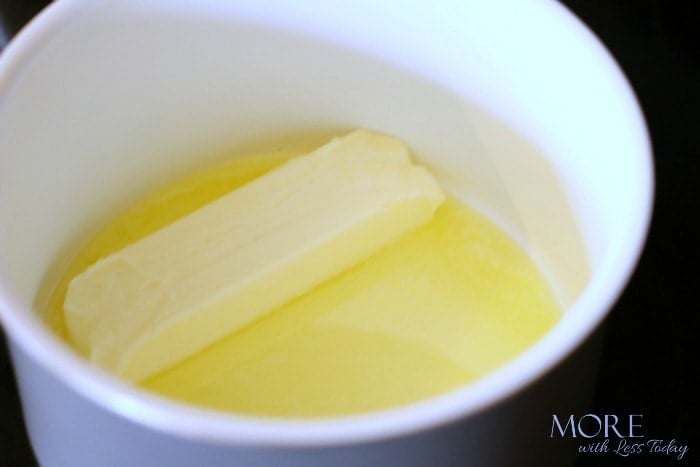 When the butter has melted completely stir in the brown sugar. Continue stirring the sugar and butter for 2 minutes over the heat.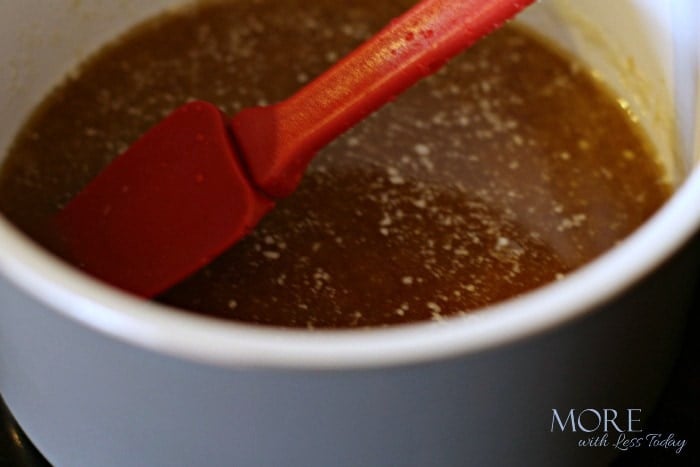 After 2 minutes, stir in the whipping cream. Continue stirring the mixture over heat for another 2 minutes.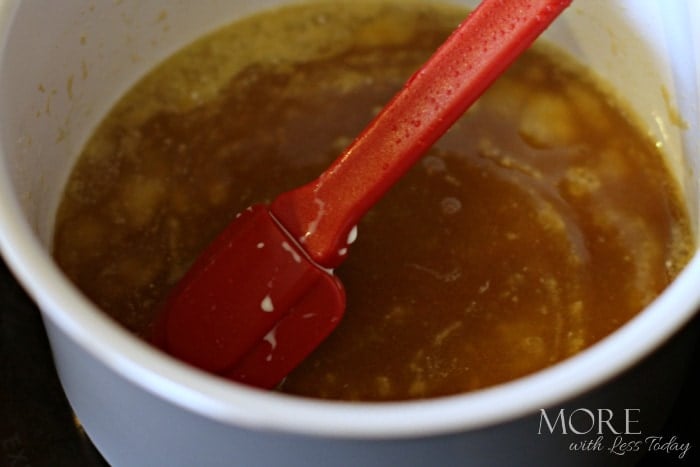 Remove the mixture from the heat and stir in the vanilla and then the salt.
Pour into a jar or bottle for serving.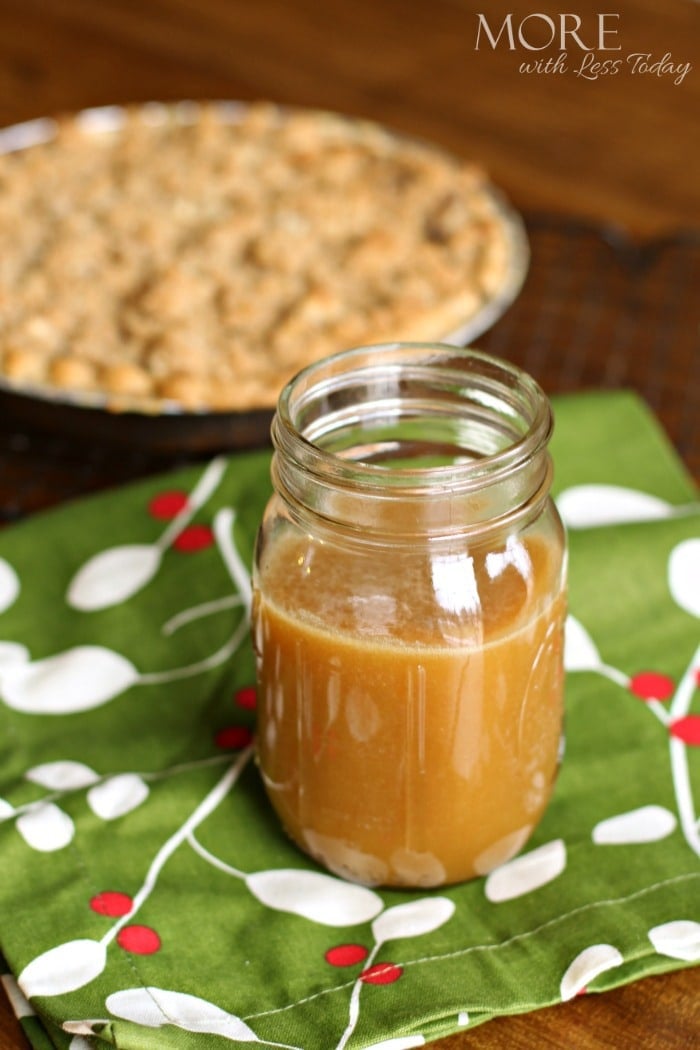 This Homemade Salted Caramel Sauce could not be easier to make! No candy thermometers, no boiling hot sugar, only 5 ingredients and about 5 minutes or time.
While you're making the caramel sauce, cook the Marie Callender's Dutch Apple Pie according to package instructions. Remove the pie from the oven and serve with the Homemade Salted Caramel Sauce.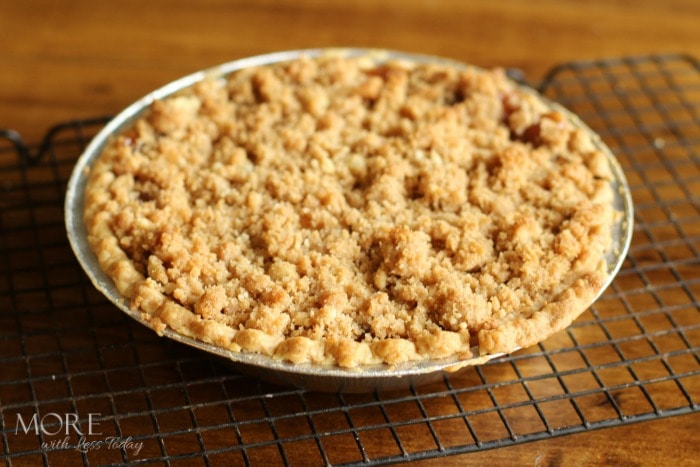 Don't stress with making every dish from scratch, just add your own personal touches to a Marie Callender's pie. The secret to holiday meal time-management is simple: Know where to spend and know where to save. Instead of spending hours spent making a dessert, consider a quality store-bought pie from Marie Callender's that you put your own special touches on to achieve a look just like homemade.
I am participating in a VIN campaign for Marie Callender's. I am receiving a fee for posting; however, the opinions expressed in this post are my own. I am in no way affiliated with Marie Callender's and do not earn a commission or percent of sales.