As empty-nesters, my husband and I have taken on some new projects and hobbies which leave us less time for food shopping and preparation, but we still love to eat! We do enjoy going out to restaurants once in awhile, but our favorite times are spent at home together relaxing with our sweet little dog and a good meal. Now I make it a priority to have a freezer stocked with delicious food.
I'm proud to be an ambassador with Omaha Steaks and this post is in partnership with them. All opinions are 100% my own.
Through my partnership with Omaha Steaks, my family has tried several of their best-selling steaks and some of their more non-traditional options. If you are only familiar with Omaha Steaks for their steaks, then you are missing out! They have added so many other selections for your freezer. Everything we have tried has exceeded our expectations.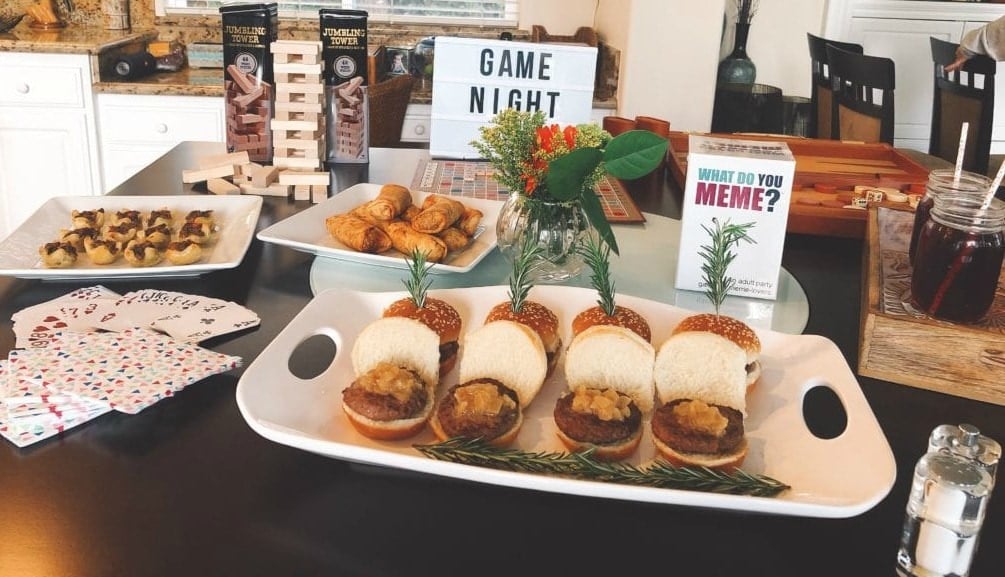 We have really enjoyed the Omaha Steaks appetizers for weekend nights when we want to invite friends and family over. We also love their skillet breakfasts for a leisurely Sunday brunch. When we know we'll be out of the house for the day, the slow cooker meals are the perfect no fuss way to have a great meal waiting for us. The more we have tried their convenience meals, the more we have come to realize that this suits our lifestyle. In the past, we've tried a few of the meal delivery kits but found that if we did not consume the food right away, we ended up throwing much of it away. With freezer meals, you can cook them when you need them and then save the rest.
Today I want to highlight a few of my favorite options that are a great value right now.

Choose 6 upgraded products out of 41 different selections to stock your freezer. Create your custom deal plus get free shipping! You can choose from tender steaks, easy meals, desserts and more.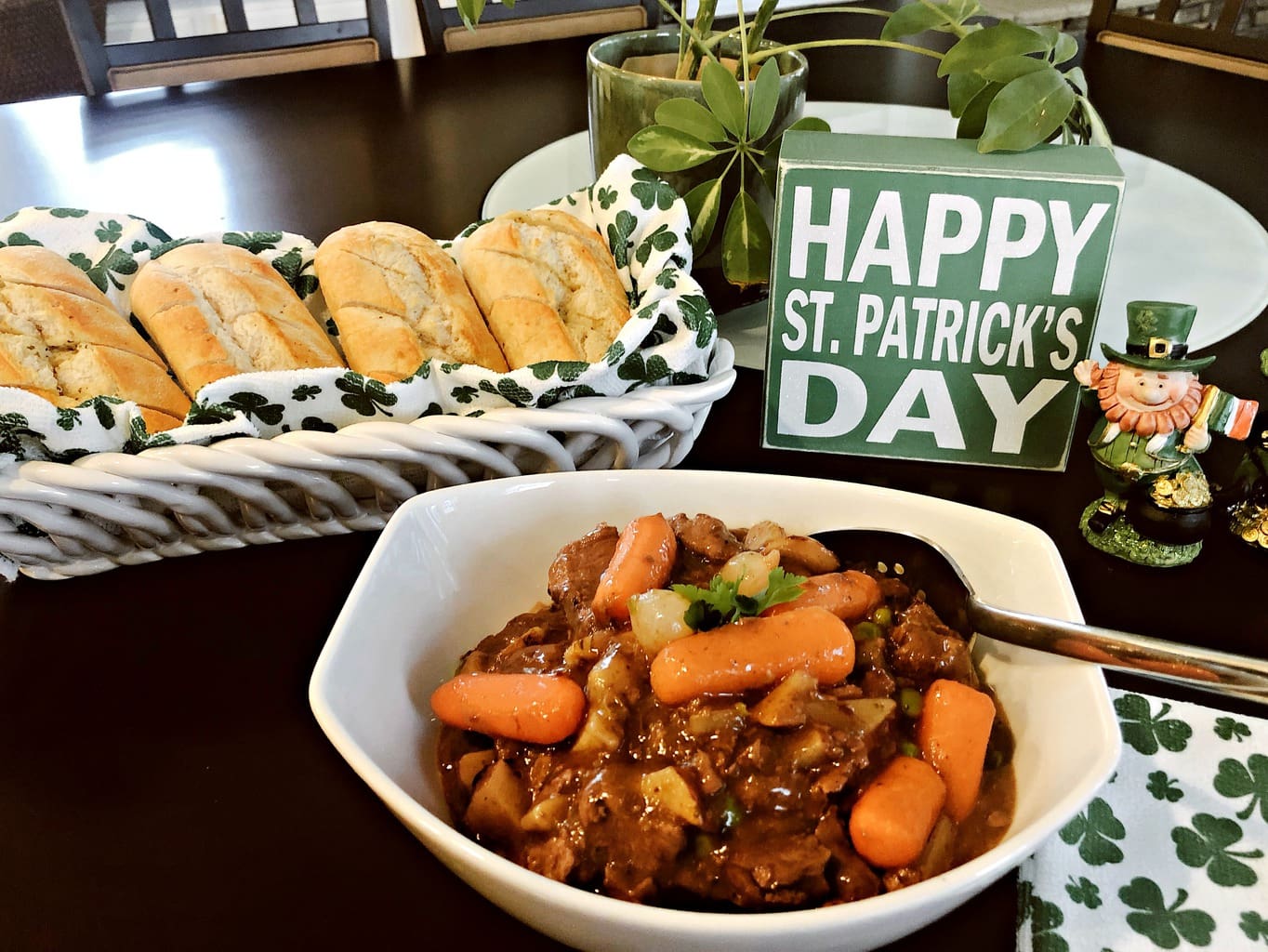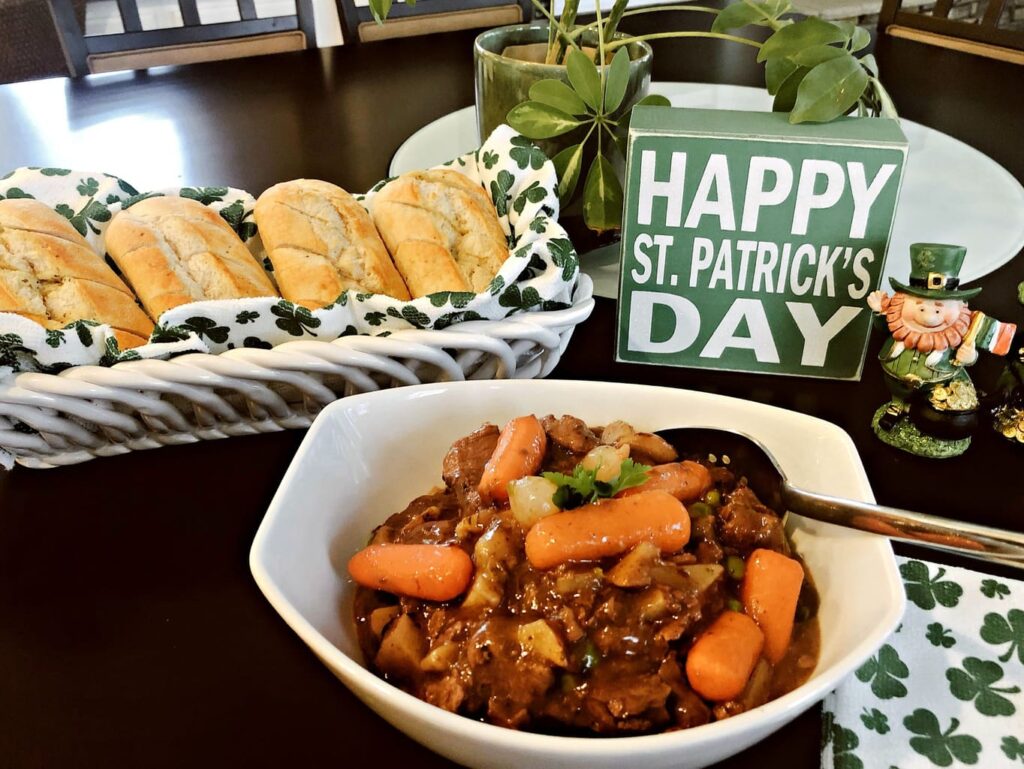 This offer is also a great way to stock your freezer— choose 5 meals from their convenient meals including slow cooker, skillet and freezer to oven.
The Slow Cooker Meal: Irish Brisket & Ale Stew entree pictured above is one of your choices. We just tried this at our house and every bite is so delicious. Be sure and read about all of their St. Patrick's Day meals and celebrate the holiday with a delicious no prep options.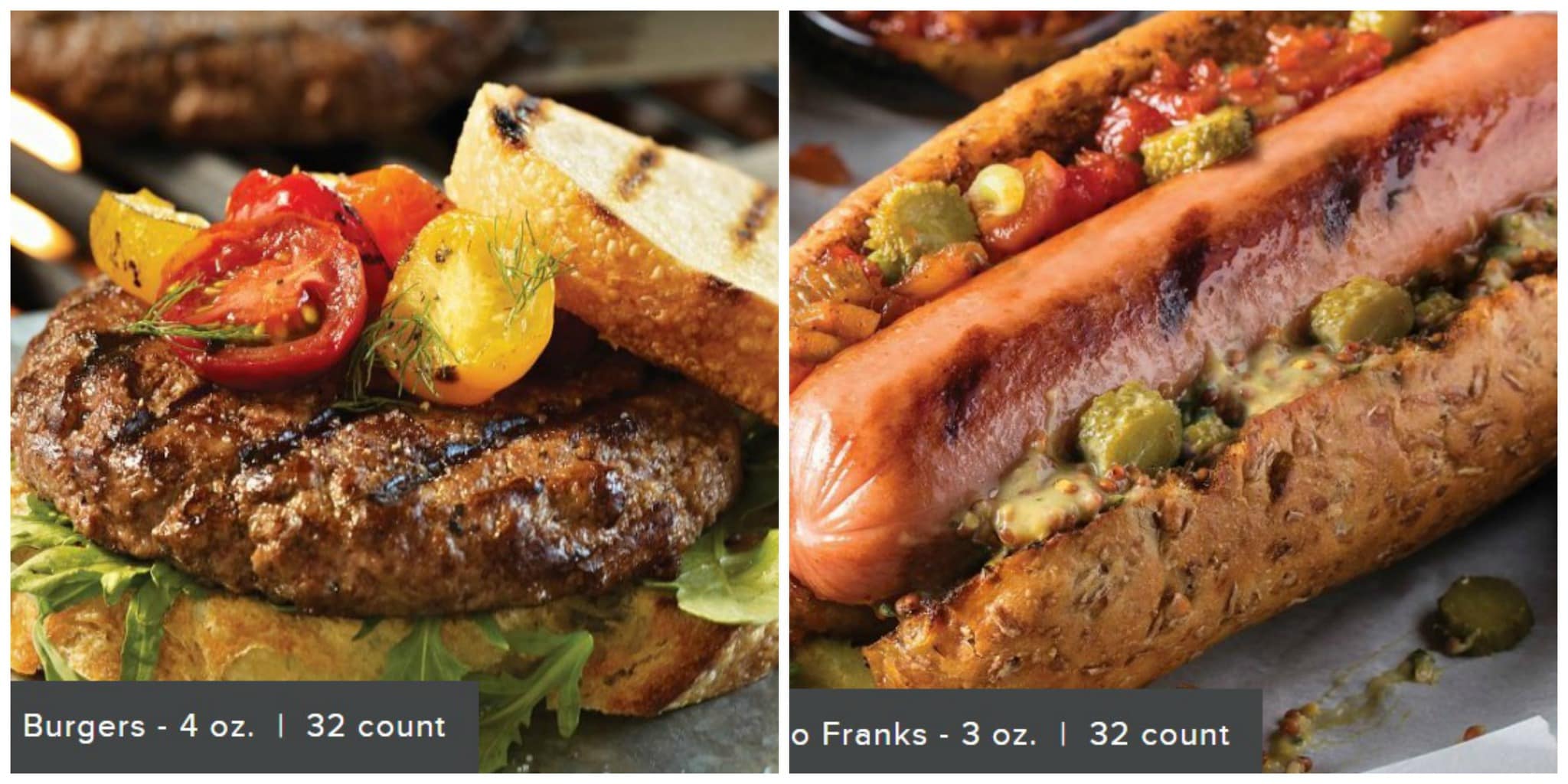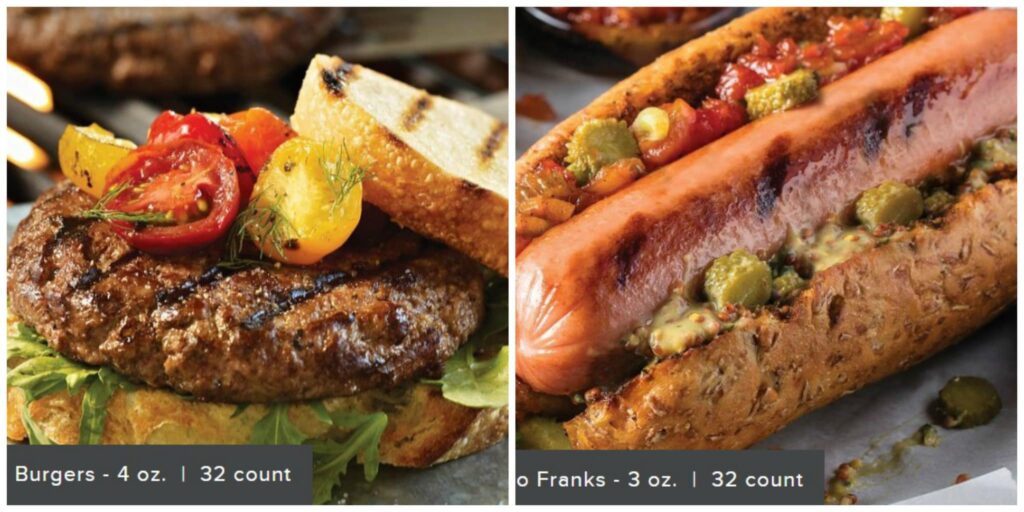 32 Omaha Steaks Burgers & 32 Gourmet Jumbo Franks
Having a party? With this offer you get 32 burgers and 32 jumbo franks!
Burgers:
Thick, quarter-pound beef burger patties

Premium Omaha Steaks beef aged for tenderness

Ground twice for incredible flavor and texture

Individually vacuum-sealed and ready to grill

No added ingredients or preservatives

80/20 lean-to-fat ratio
Franks:
Impressively meaty, brat-sized cookout franks

Butcher-crafted with real Omaha Steaks pork and beef

Can be cooked directly from the freezer

Fully cooked and vacuum-sealed for safety

Beloved by kids and adults across America
How do you stock a freezer?
Here are some other foods you should also stock in your freezer so you can always be prepared to whip up a good meal in no time at all:
Rice and other cooked grains. Cook up more than you need and freeze the rest. You can use it for soups and for fast side dishes.

Bananas and other fruits that are getting too ripe. Freeze your produce before it spoils and then use it in smoothies later.

Nuts are always cheaper when you buy in bulk. Did you know you can freeze them too?

Veggie scraps such as a bit of carrot, onion, broccoli and potatoes. You can use them in a stock or a stir-fry.

Herbs- I like to buy the small potted plants and keep them on my kitchen windowsill. When they start to get "leggy" or turn brown, I snip off the leaves and freeze them in a little bit of water.

Breakfast foods – when you are making pancakes and waffles, make extra and freeze them.

Bread – keep one or two loaves of bread in the freezer.

Leftover wine – I pour it into ice cube trays and then use it in sauces and other recipes.

Pasta – when I am cooking pasta, I make a double batch. For the portion I am going to freeze, I under cook it just a bit. Do not rinse it and do not add sauce.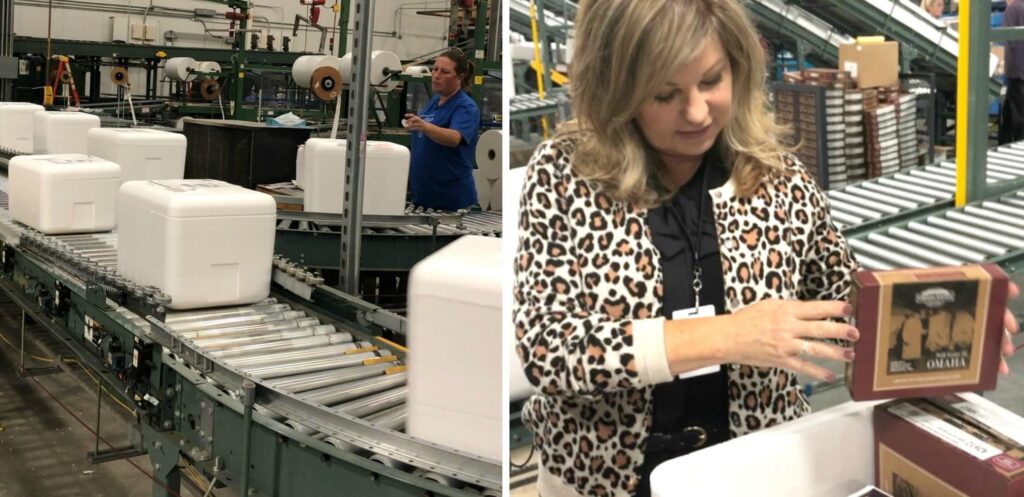 Last year, as part of my ambassadorship with Omaha Steaks, I got to meet the Simon brothers, the fifth generation of this family-owned company that dates back to 1917, and the Omaha Steaks family of employees who take such pride in their work, their attention to food safety, quality control, and customer care. They made me feel both comfortable and proud to share their story and their products with my family and with you.
I toured the shipping facility that packs and ships out their products. It is quite an operation!
Omaha Steaks has a stellar reputation as America's original butcher. They are known for only the highest quality food, all delivered right to your door (or at one of their store locations).
For more delicious options, check out these Omaha Steaks selections our family has enjoyed:
Easy Appetizers for a Party from Omaha Steaks
The Omaha Cut Ribeye from Omaha Steaks
Boneless Chicken Breasts from Omaha Steaks
Argentinian Shrimp from World Port Seafood/Omaha Steaks
Butcher's Breakfast – one pan skillet breakfasts
My Thanksgiving Meal Delivered from Omaha Steaks
Here is one of my most popular posts: Money Saving Tips for Omaha Steaks
Omaha Steaks has a 100% guarantee and they stand behind every item on their menu with no questions asked. You can order from them with complete confidence knowing that they will deliver the highest quality food to you in the safest way possible.
Omaha Steaks is also very community-minded and they support many local and national charities. They also provide products and discounts to the military which as a veteran, is near and dear to my heart.
There is still time to enter!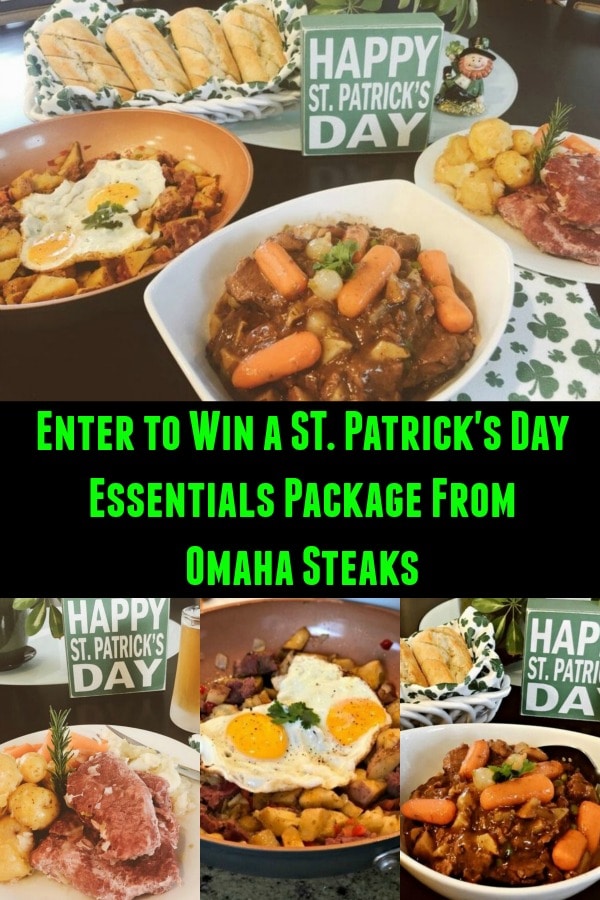 One of my lucky readers will win a St. Patrick's Day essentials package with 4 different items. The last day to enter is March 5, 2019. I hope you win! Enter to win here.