I've partnered with Jerome's Furniture to share tips on how to accessorize a room on a budget. All opinions are 100% mine. My Southern California readers know that Jerome's Furniture is well known for their large showrooms with huge selections and low prices but they also have a wide selection of on-trend accessories that you can take home or order online to make your home warm and inviting.
Whether your style is modern, romantic or eclectic, you will find unique and affordable accents.
One of my closest friends is an interior decorator. She really has a knack for accessorizing a room and I have learned so much from her.
With a little practice, and a few tried and true tips, you can display a mix of treasured valuables in with a few new pieces to bring freshness into your decor.
My photos were taken in store on a recent visit, however you can also see the accessories online at Jerome's website.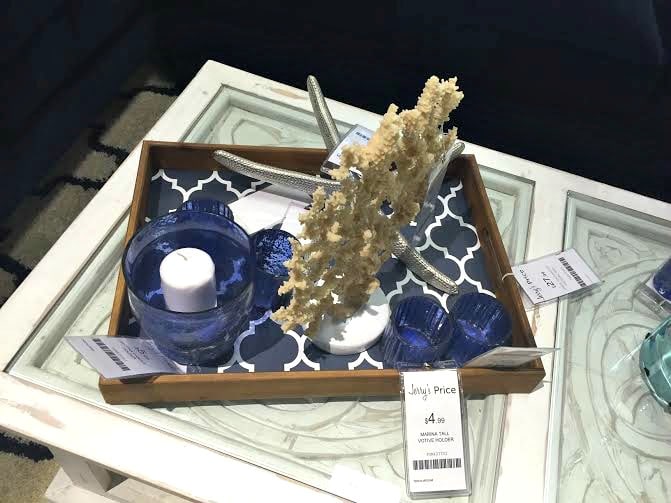 Using a tray is a favorite decorator trick. You can turn a random group of objects into a pulled-together look by grouping them inside a tray. They are also great to use on a nightstand, a table by the front door, or on a bathroom counter.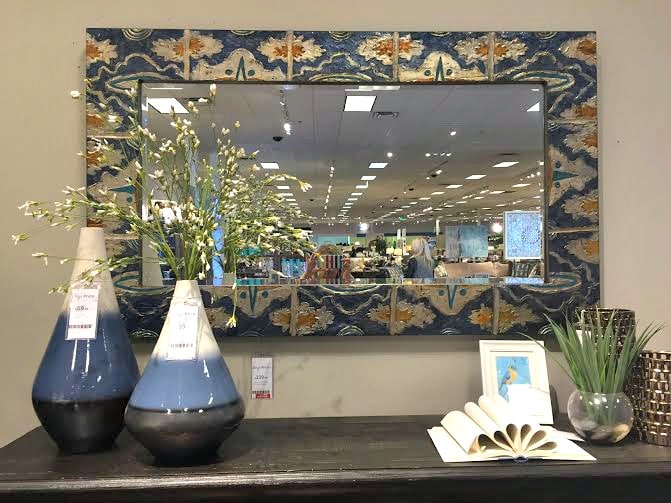 Use uneven numbers of 3,5,7 items when displaying objects and don't line up everything in a row. This trick will keep the eye moving and create interest.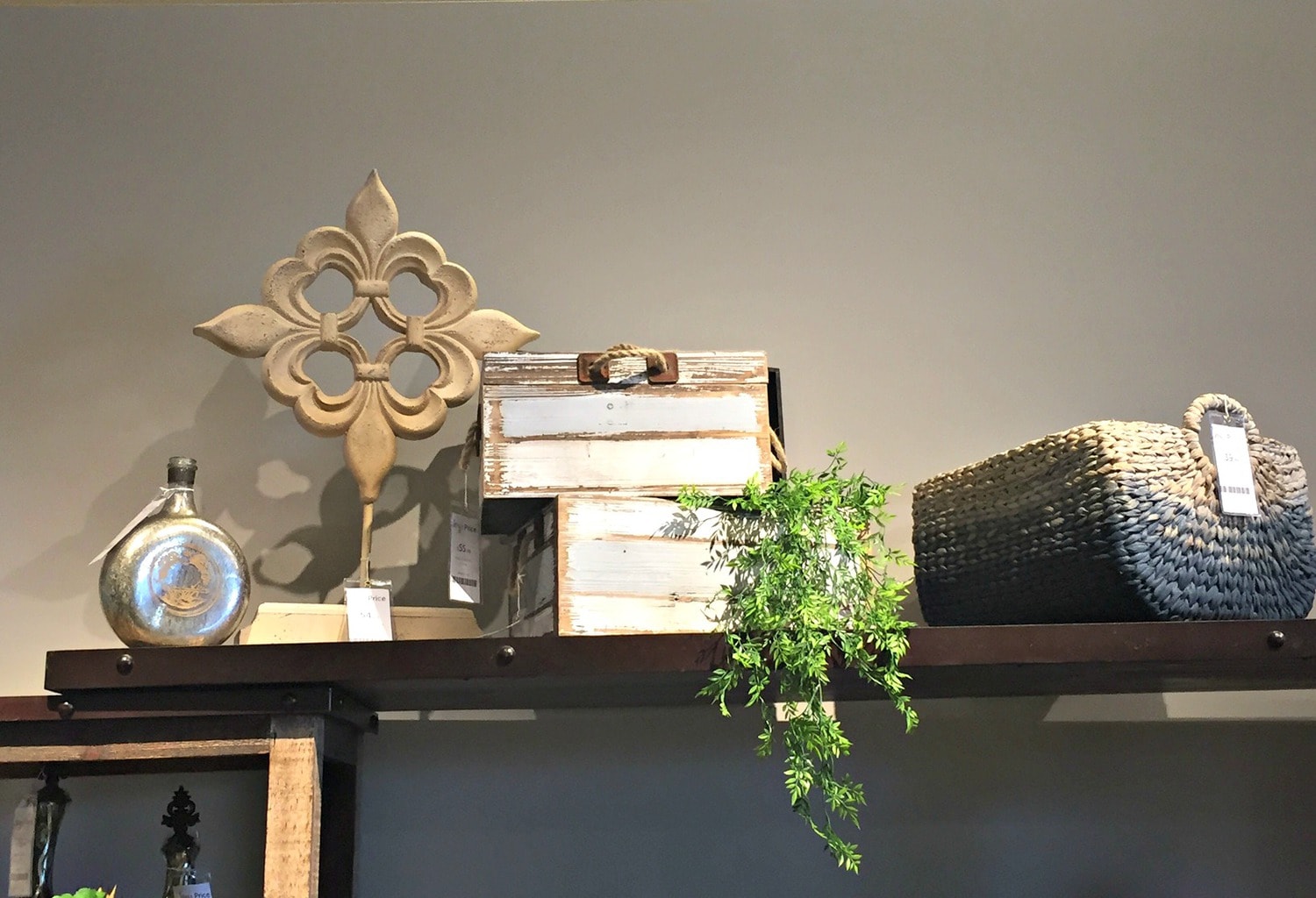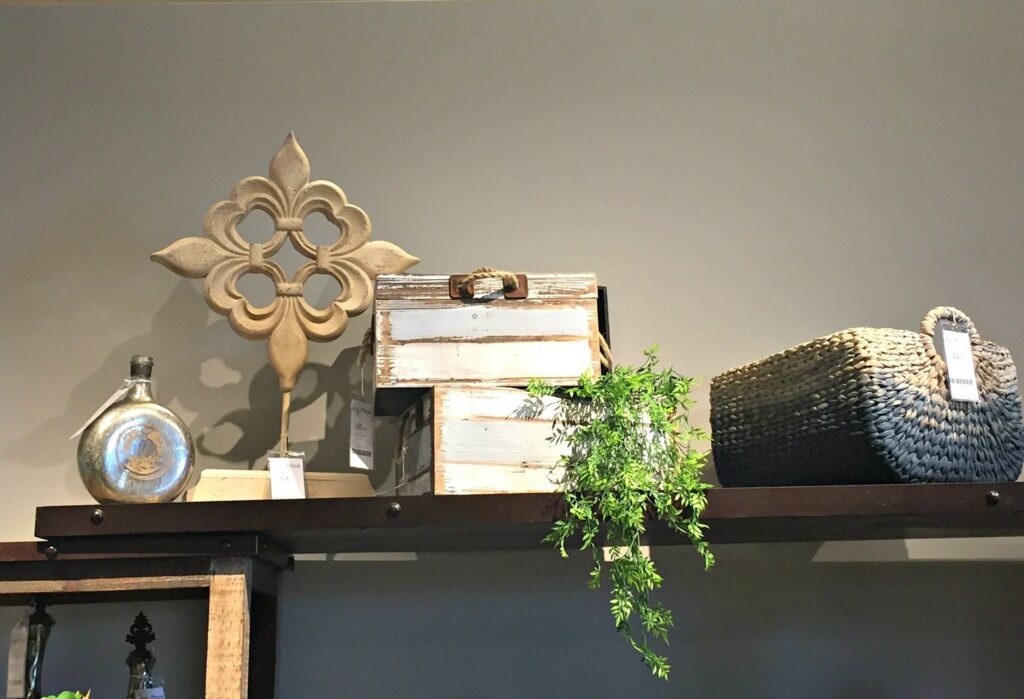 Bring in organic items such as plants, woven baskets and wood. Nature inspired elements add softness and create balance.
Vary the heights of your decorative objects. Using books to add height is another top decorator trick.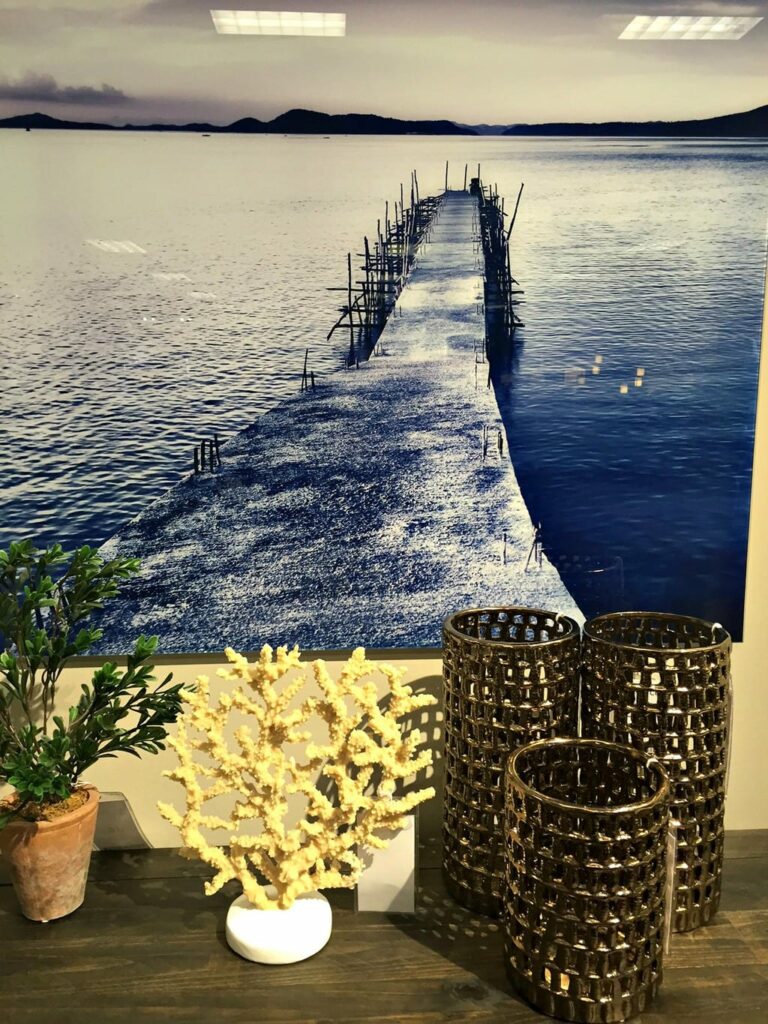 Use a large piece of artwork that you love.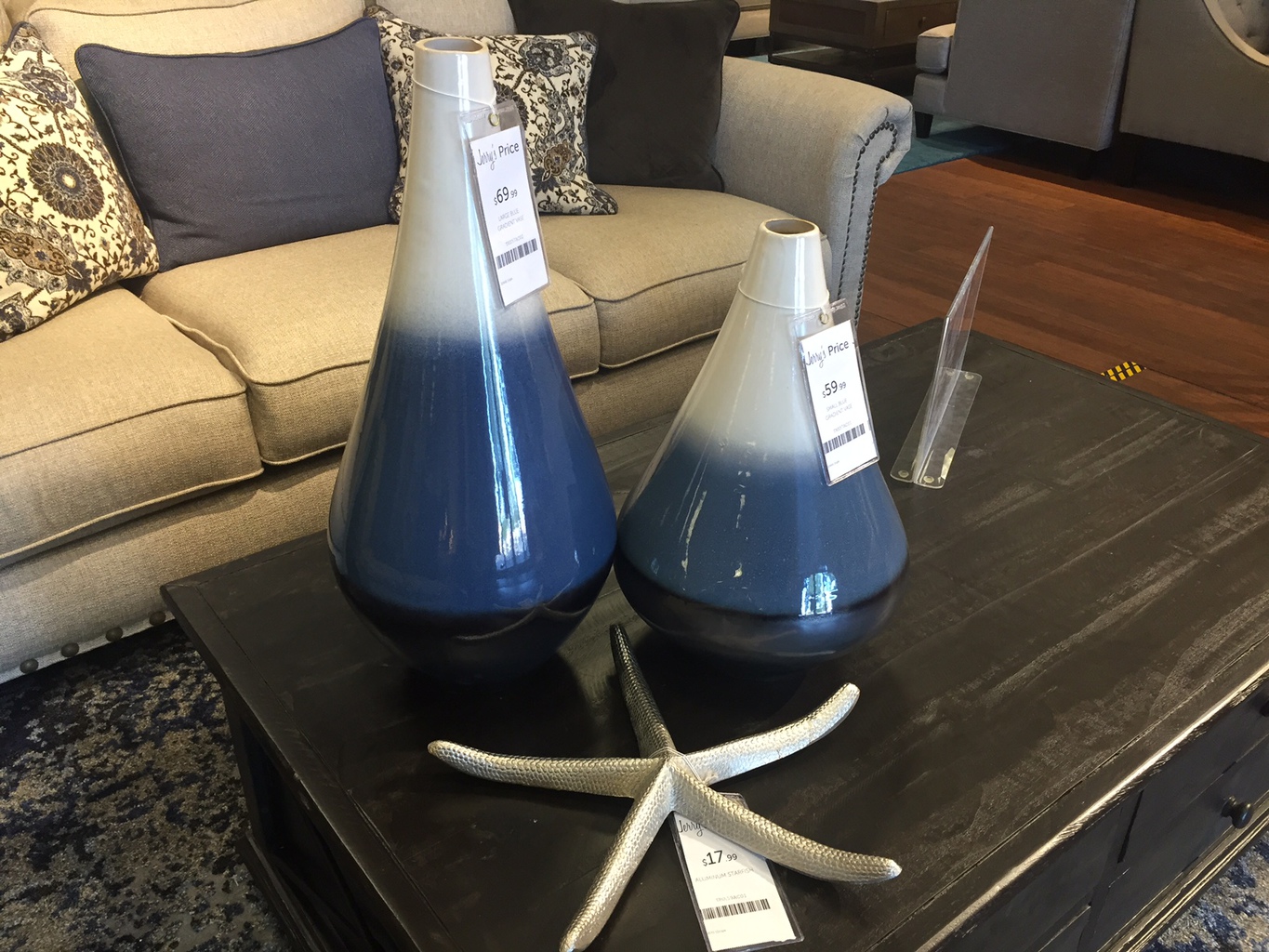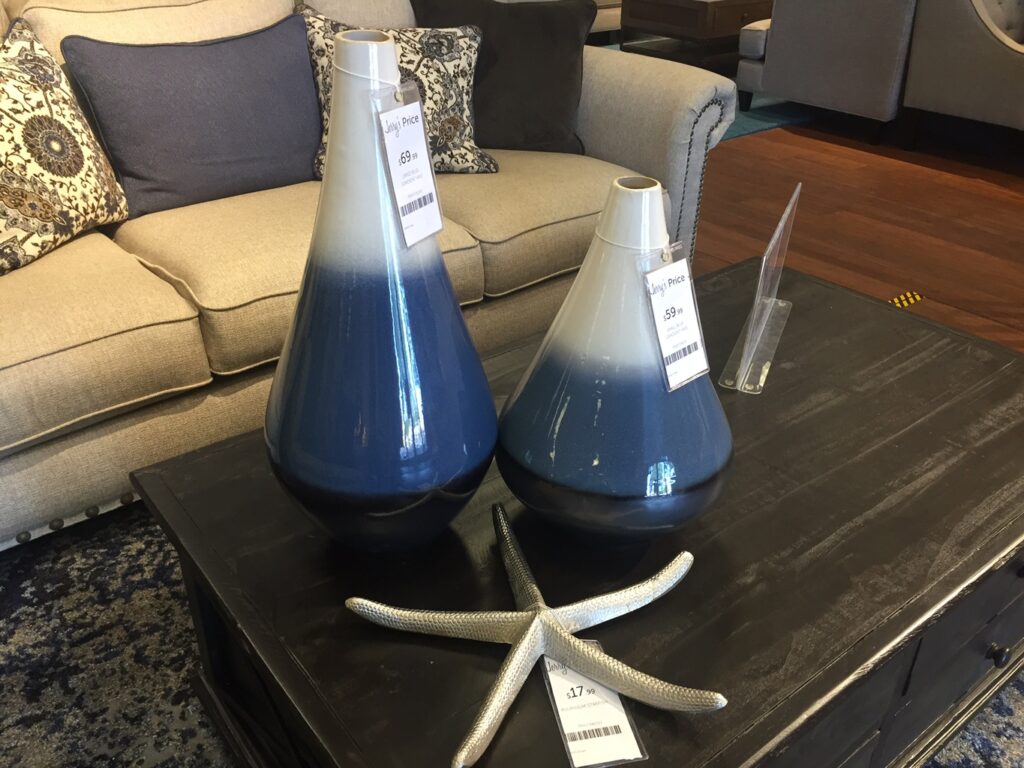 Choose neutral colors for your large pieces of furniture such as sofas and sectionals and then change out your pillows with the seasons for an inexpensive way to freshen up your rooms.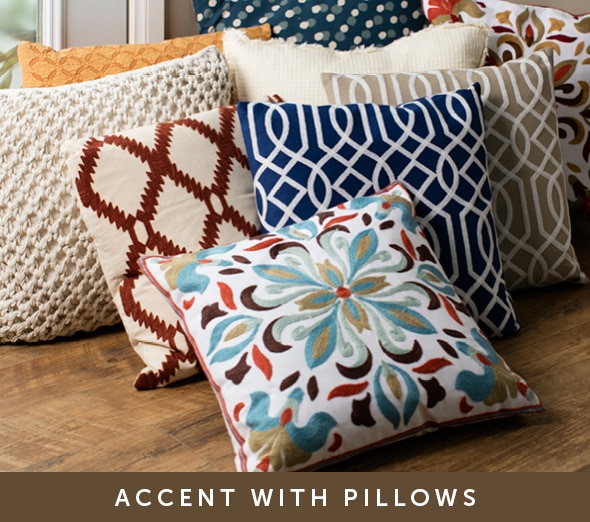 Here are some of the accent pillows I spotted online.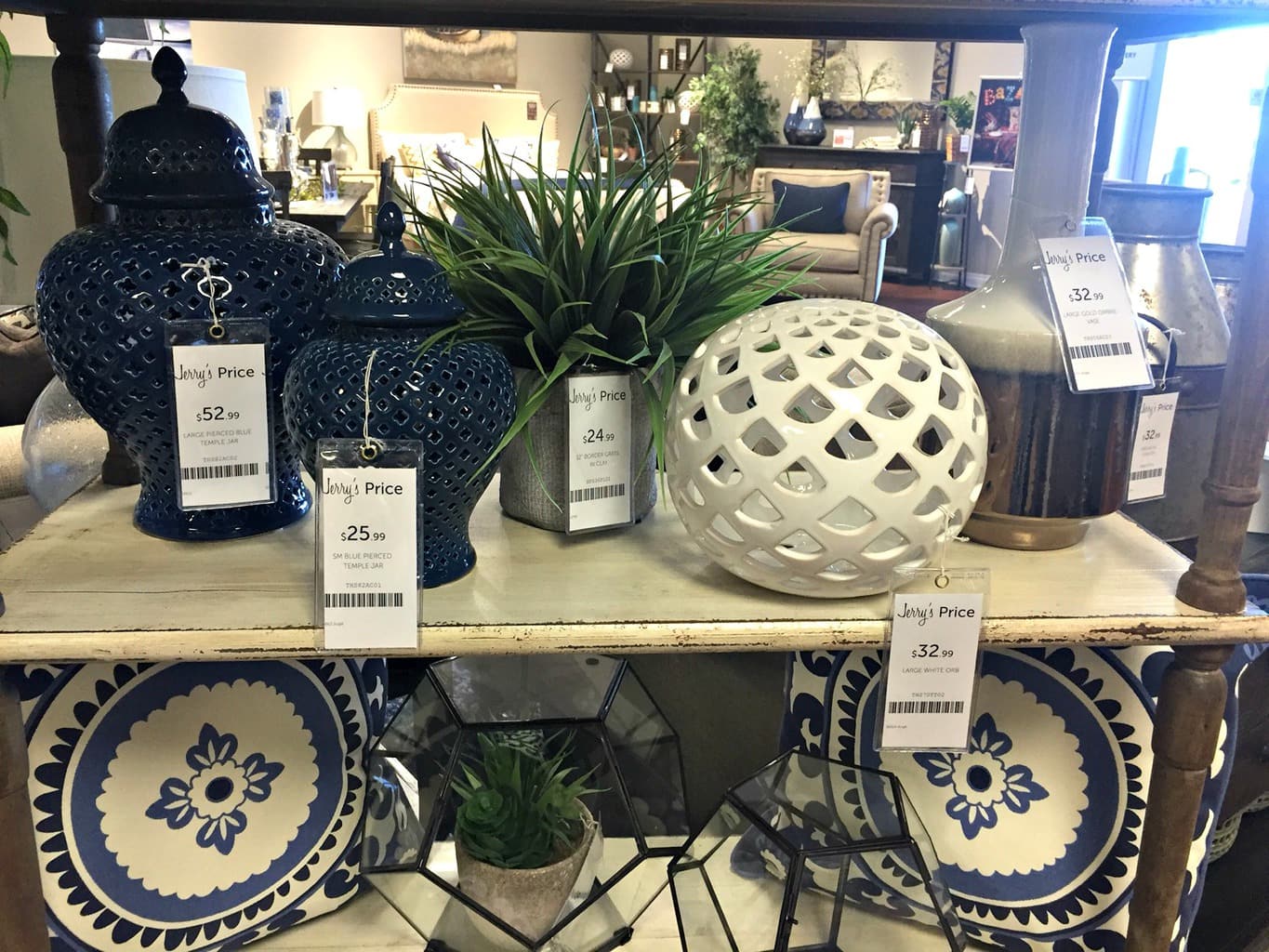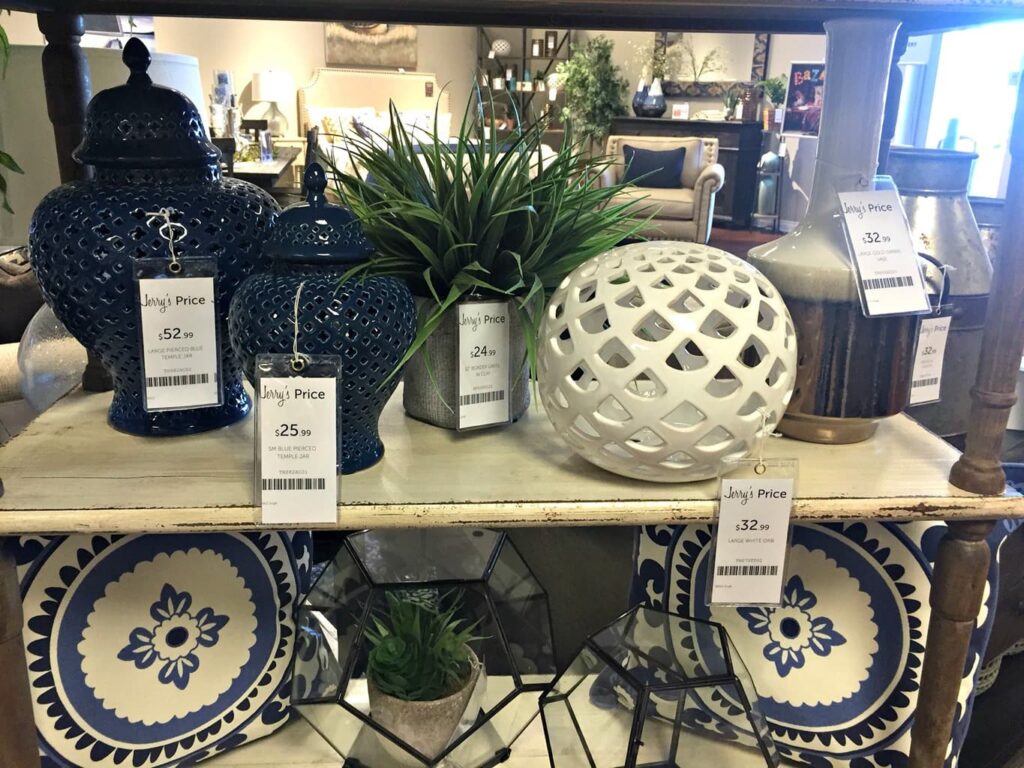 You probably need more decorative objects than you realize when accessorizing shelves and bookcases. It takes practice to achieve a collected look without feeling like you are crowding objects or placing them too far apart. Once you get it just right, be sure and take a picture before you change it out so you can recreate it later.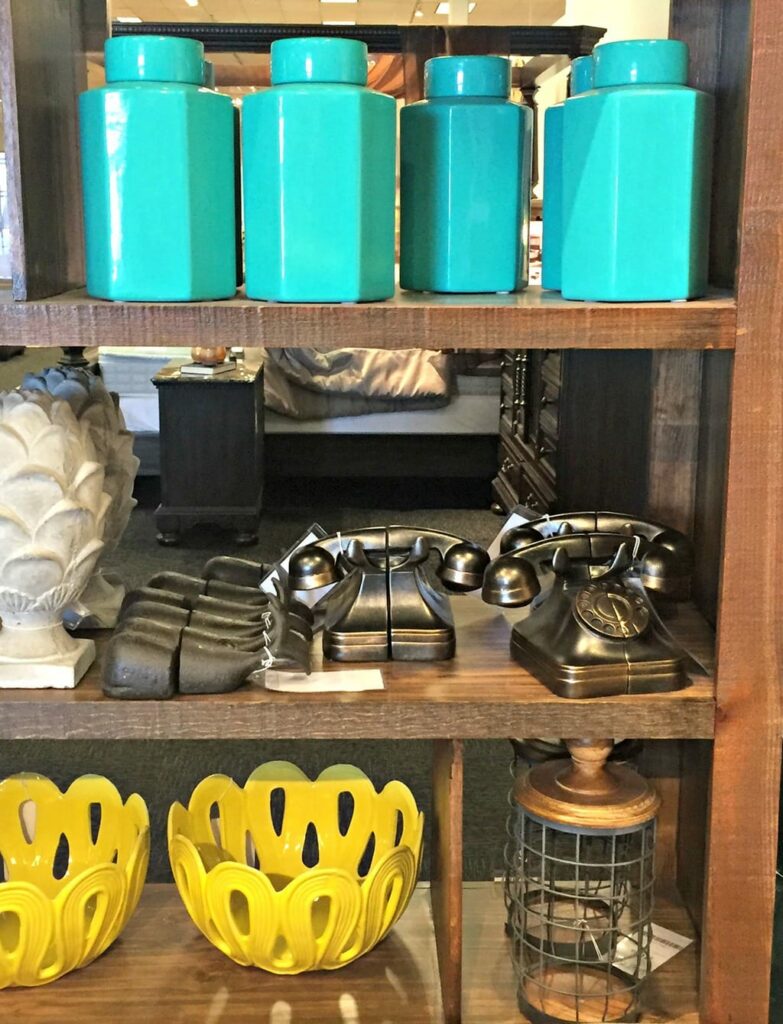 Bring in some brightly colored items that make you happy. Wouldn't these bright yellow bowls or turquoise blue jars be a great spring accessory? Metal and brass finishes mix well with glossy objects.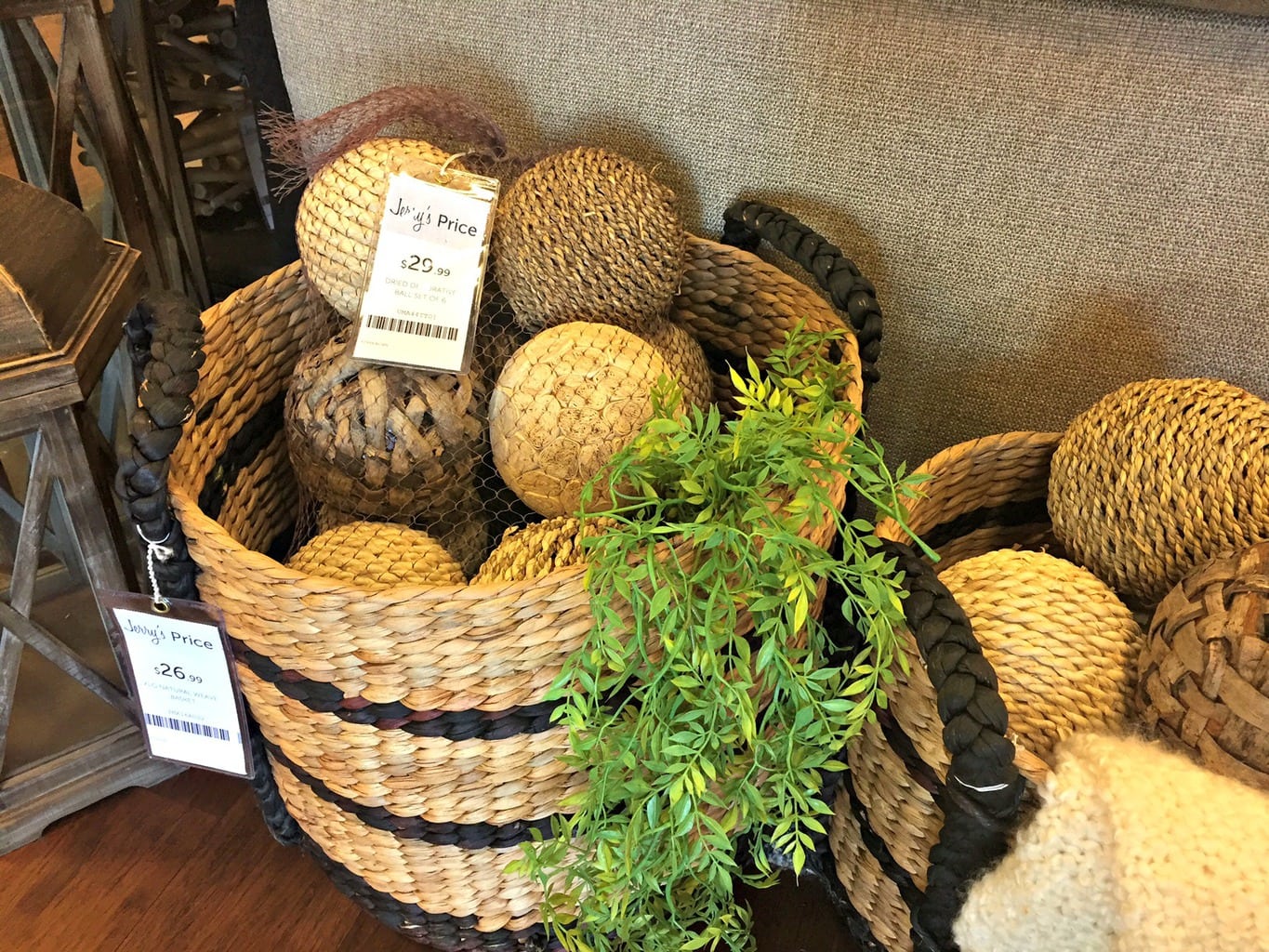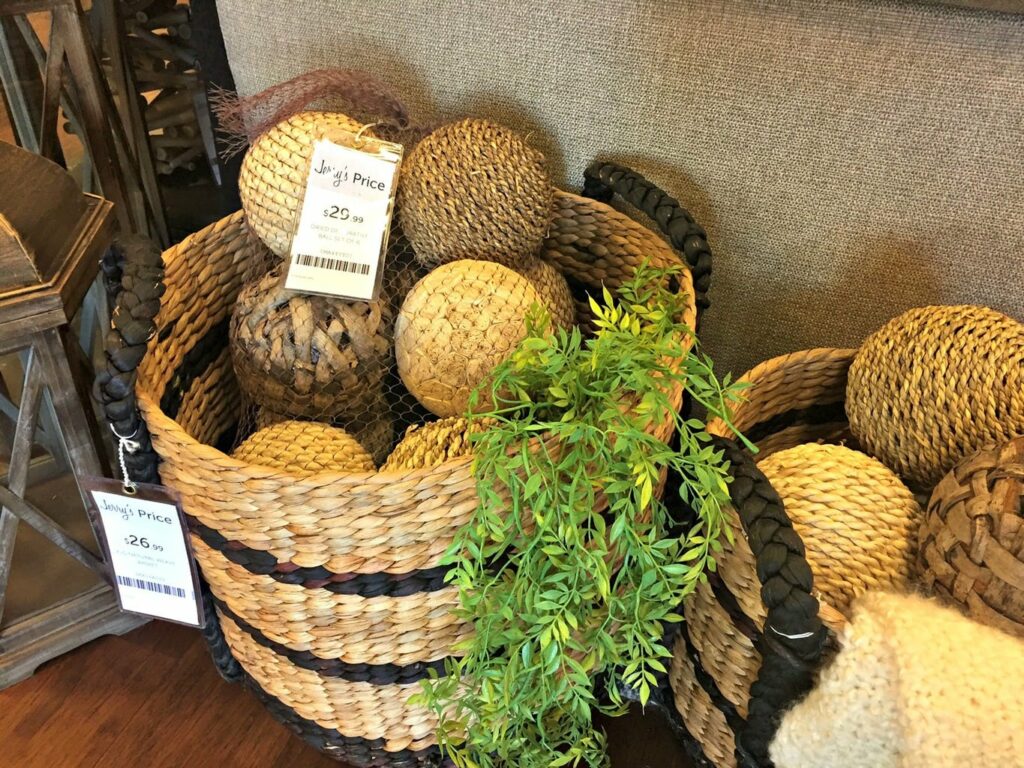 Look at common household objects in a new way such as baskets and throws. Group like objects together in a collection instead of spreading them around.
Get some Pin-spiration:
Jerome's has inspiration room ideas that you can PIN to your favorite decorating boards or print out. Once you have a blueprint for the style you want to emulate, creating your version of the inspiration room will be easy.
If you are not local, you can order their accessories online. You will find area rugs, lamps, mirrors, wall art, decorative pillows, blankets and throws and home decor and more.
Jerome's Furniture has 11 locations in Southern California. For San Diego, Orange County, and Los Angeles area customers and complimentary interior design services are available. Their expert interior designers will assist you in creating the home you've always envisioned. Best of all, their interior design services are absolutely FREE!* It requires $99 deposit however the full deposit is credited towards your Jerome's purchase.
Jerome's is a locally owned family business with over 60 years of experience in Southern California. It was founded in 1954 by Jim & Esther Navarra, and is still owned and operated by the Navarra family. They have everyday low prices so you don't have to wait for a special sale or time your purchase just right. You can shop when it's convenient for you.
*Tip – be sure and check Jerry's Bloopers which is what they call their clearance items. They often have great deals on accessories and decorative items. Check back often as the inventory turns over quickly.