We are compiling resources on how to keep kids busy with free and almost-free resources. We will update our list daily. If a link is not working properly, please let us know. If you learn of another resource, please email us so we can add it to our list. Please share it with anyone who can benefit from some new ideas.
How to Keep Kids Busy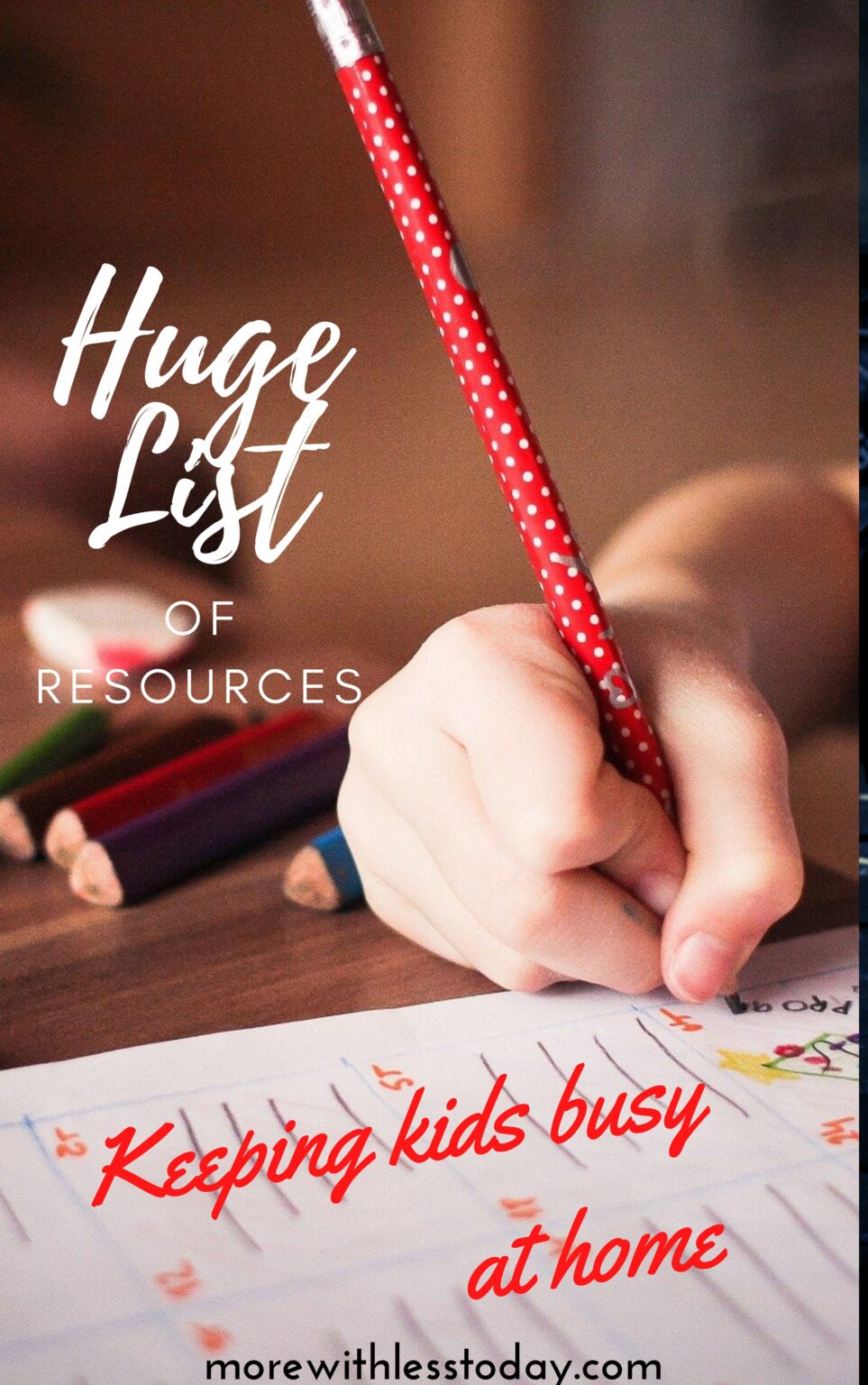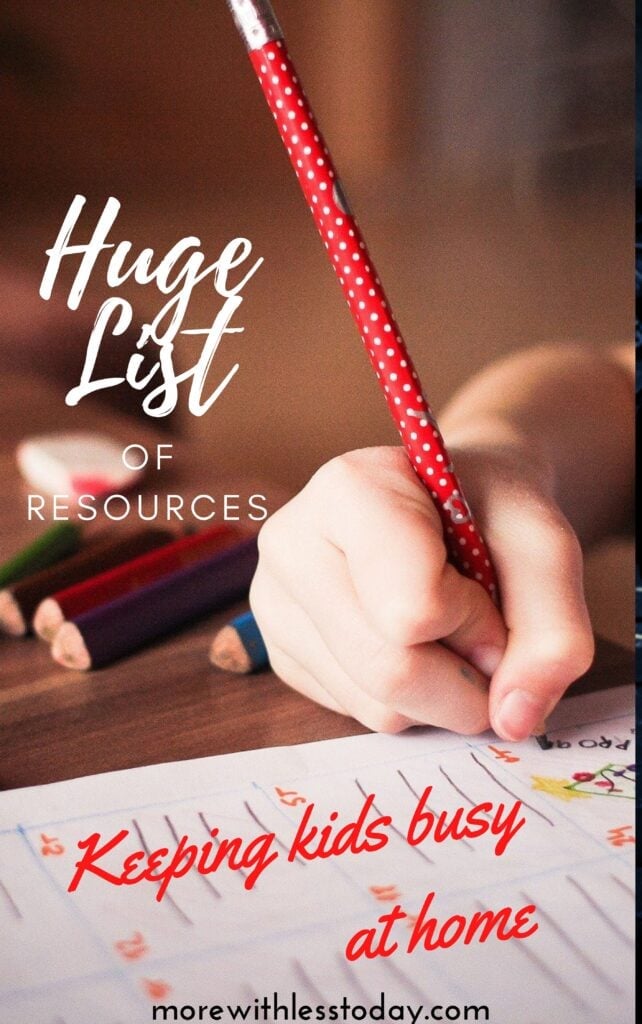 The San Diego Zoo has a website just for kids with amazing videos, activities, and games.
Explore the surface of Mars on the Curiosity Rover
This Canadian site FarmFood 360 offers 11 Virtual Tours of farms from minks, pigs, and cows, to apples and eggs
Play games and learn all about animals
Play with PBS Kids show characters and learn
Travel to Paris, France to see amazing works of art at The Louvre with this virtual field trip
Math and Reading games
Phonics skills
This iconic museum located in the heart of London allows virtual visitors to tour the Great Court and discover the ancient Rosetta Stone and Egyptian mummies.
Read, play games, and hang out with Dr. Seuss
300,000+ FREE printable worksheets from toddlers to teens
Geography and animals
Math practice from counting to algebra and geometry
Fave kids books read by famous people
Crafts, activities, mazes, dot to dot, etc.
High school chemistry topics
Math and reading games
Math and language games
Hands-on Elementary science videos
Voice-based learning… learn through Alexa
Fun games, recipes, crafts, activities from Highlights for Kids
ClickSchooling brings you daily recommendations by email for entertaining websites that help your kids learn.
Math as a fun part of your daily family routine at BedTime Math
Games to get "into the book"
Online history classes for all ages preteen through adults
Learn Biology
Elementary Math through 6th grade
Educational games K-12
Test Prep for SAT, ACT, etc.
A unique way to teach and understand Geometry
Resources for Spanish practice
Chinese learning activities
Chrome Music Lab
Resources for Science, Math, Social Studies
Grammar practice for middle grades
Daily free science or cooking experiment to do at home
Helping Students Understand Chemistry
Make Your Own Play-Dough!