I am participating in a VIN campaign for Clorox® . I am receiving a fee for posting; however, the opinions expressed in this post are my own. I am in no way affiliated with Clorox® and do not earn a commission or percent of sales.
Grandparents are some of the most important people in the world. Some of my fondest memories from childhood are of time spent with grandma and grandpa. Grandparents are so special there's even a day each September dedicated to celebrating them. Clorox 2® Stain Remover & Color Booster wants to encourage everyone, in Honor of Grandparents, to Get More out of Life. This year Grandparents Day was a little different for our family. Last month we lost my father in law unexpectedly, one of the best grandfathers I've ever known. Words can't describe all the moments we'll miss spending with him and the memories we wish we could have made more of, especially for the littlest boys who are so young.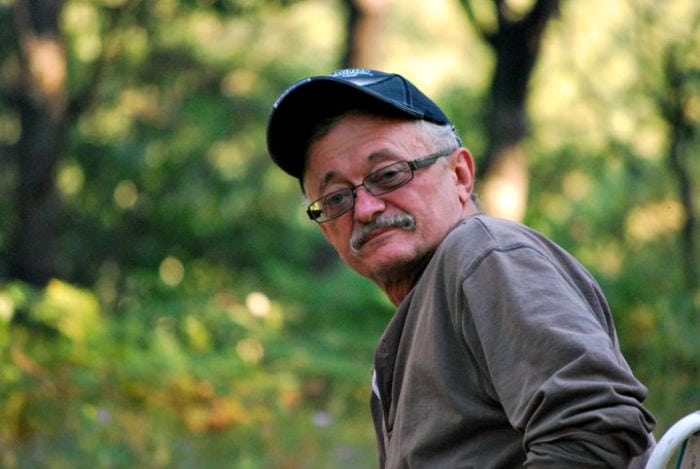 Grandpa Gary was the fun grandparent. Don't get me wrong, all the grandparents are amazing and our children adore them each for different, special reasons and they'll continue to treasure every minute they can spend with them. What was different about Grandpa Gary was that he was a kid at heart and he lived every moment with the passion and excitement of a child. He was so adventurous and instilled that in all the kids. He shared his love of the outdoors with them and taught them to love it too. Camping, fishing, hiking, rock climbing, working in the garden, running through the woods, sledding in the winters, and most anything they could get dirty doing outdoors was introduced to them by Grandpa Gary.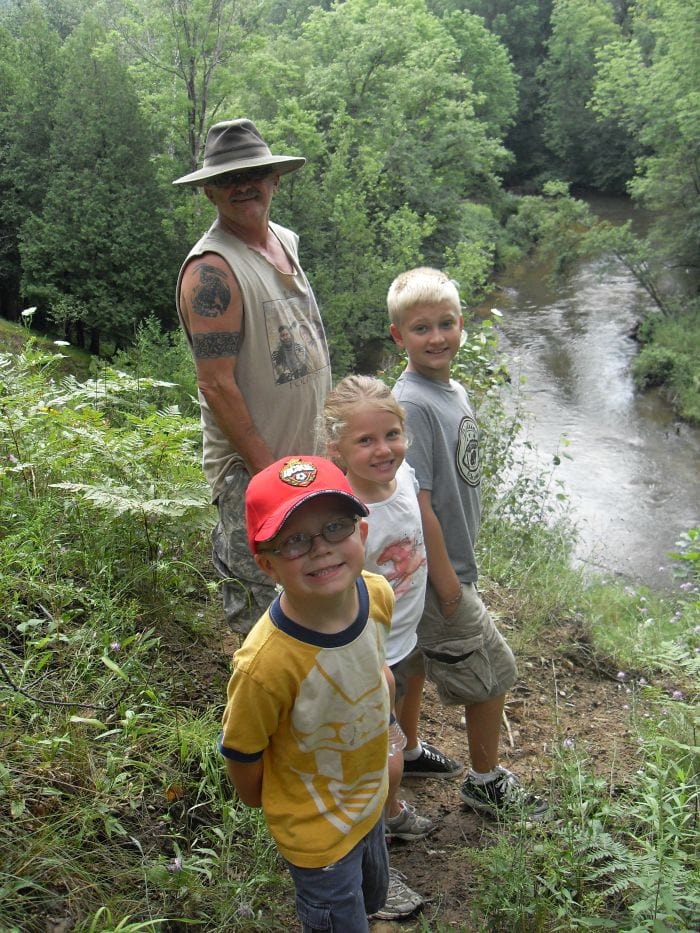 In Honor of Grandparents Get More Out of Life
I used to be that mom that was so worried about keeping the kids clean and their clothes looking new and clean but Gary taught me that life is full of adventure and adventures can be dirty. He taught me that living in the moment and taking it all in was the most important thing. He taught me to Get More out of Life. I learned to let the kids get dirty and that both kids and their clothes can be washed. He taught me that grass stains, mud splatter and even wine spills are signs of life well-lived. He taught me so much and taught the kids even more.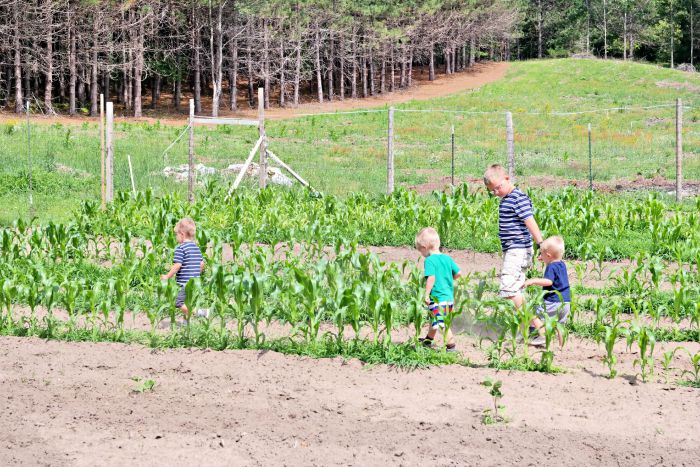 I've learned to enjoy the moments, the kids as they discover, to savor their new skills, and celebrate their accomplishments and to worry about the dirt later. With 5 kids at home we still have to worry about getting more life out of their clothes but pre-treating with Clorox 2® Stain Remover & Color Booster means I can let the kids live life to the fullest and deal with the dirt later. How do I keep the kids clothes looking clean even after an adventure and find time to keep having adventures with a big family's laundry to keep up on?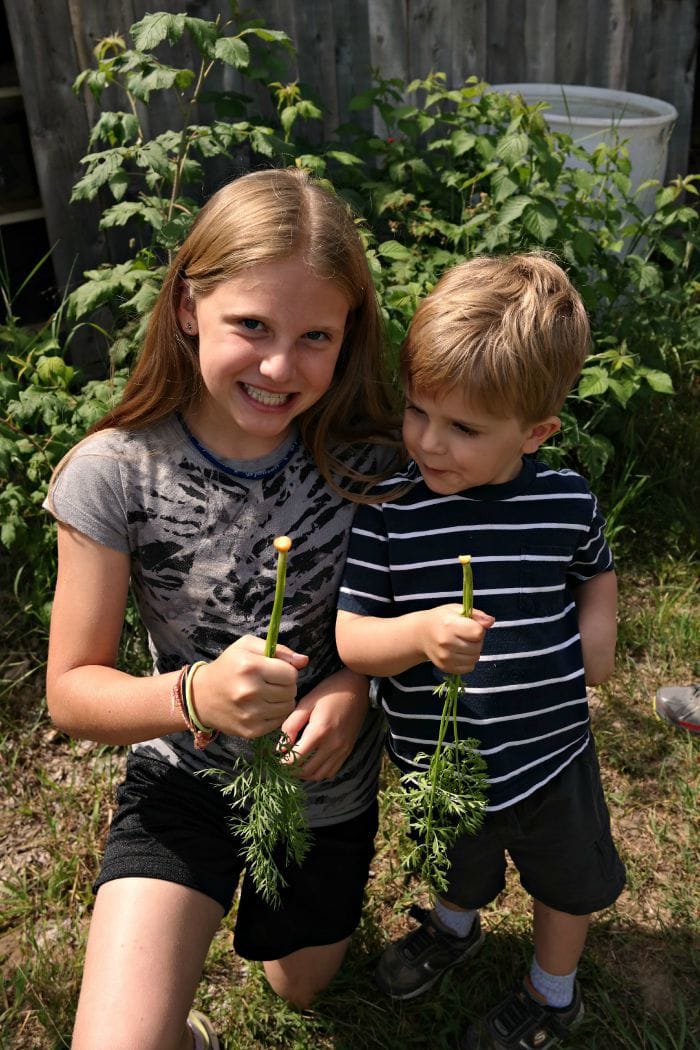 Pre-Treat Stains as Soon as Possible
Obviously I can't pause life and treat a stain as soon as it's made. This is even more true when out for a hike or in the middle of the state land for a several day camping trip, but treating the stain as soon as possible increases the likelihood of removing the stain. When I can't pre-treat right away I will treat the stain and soak the clothing overnight as soon as I'm able to.
Know Your Stain
Not all stains are created equal and they can't be treated the same either. For example stains from proteins (animal or human sources) should not be soaked in hot water. The hot water actually cooks the stain in. Things like perspiration, blood, milk and other protein stains should be soaked in cold water with a liquid laundry detergent and then washed with a bleach product that is safe for the fabric. Stains from grass or other plant sources should be pre-treated and washed with a bleach appropriate for the clothing like Clorox 2® Stain Remover & Color Booster. Clorox 2® Stain Remover & Color Booster can be used in the wash to keep colors bright and as a pre-treater for stains. Learn more about Clorox 2 at clorox.com.
Check for Stains – Check, Check, Check
Obviously checking for stains before clothes are washed is important but you should actually be checking for stains several times in the laundry process. Check as you sort (and pre-treat), check again before they go into the washing machine, and check one more time before clothes go into the dryer. If a stain is missed and the article of clothing is washed and dried the stain will set and be nearly impossible to remove. But, removing tough stains and brightening colors is easier with Clorox 2®. Use it to pre-treat set-in stains you thought would be there forever – even ones that have been through the dryer!
Do Laundry Daily
With a big family, all it takes is a couple of missed laundry days and instead of rock climbing we'll be climbing Mount Laundry. We've tried different things to keep up on the laundry but with a big family it can be hard. If we fall behind, we find ourselves spending valuable family time doing laundry instead of having adventures. We find that washing 1-2 loads of laundry every day works best for us. We'll wash towels and linens every couple of days and a load or two (depending on who has worn what) of clothing each day. At the end of the day, when the fun is done, we gather the days clothes and wash them. They go into the dryer first thing in the morning before the kids are awake and are hung or folded as soon as the dryer is done. This means the laundry chores take place when the rest of the house sleeps and we aren't missing out on fun while the chores are done.
Enlist Help
Everyone pitches in with laundry when possible. It means we get the job done quicker. In the evening before bed the kids, even the littlest ones, help gather the dirty clothes. We sort through it together and check for and treat stains. The big kids help load the clothes into the washing machine and start the water. When clothes are dry the kids help sort, fold, and hang their own things and then we each put our clothes away. It only takes a few minutes at each step when there is only a day's worth to do.
We'll miss Grandpa Gary every single day and we'll forever think of him when we do certain things. We'll always be reminded of him when we're camping or hiking, we'll think of him each time we harvest the garden, and in so many every day moments. While we'll be reminded of him, his memory will always remind us to Get More out of Life and to embrace all the signs of a life well lived. He'll always be reminding us to live every day with passion and excitement and that a life that is messy is a life that is full of love.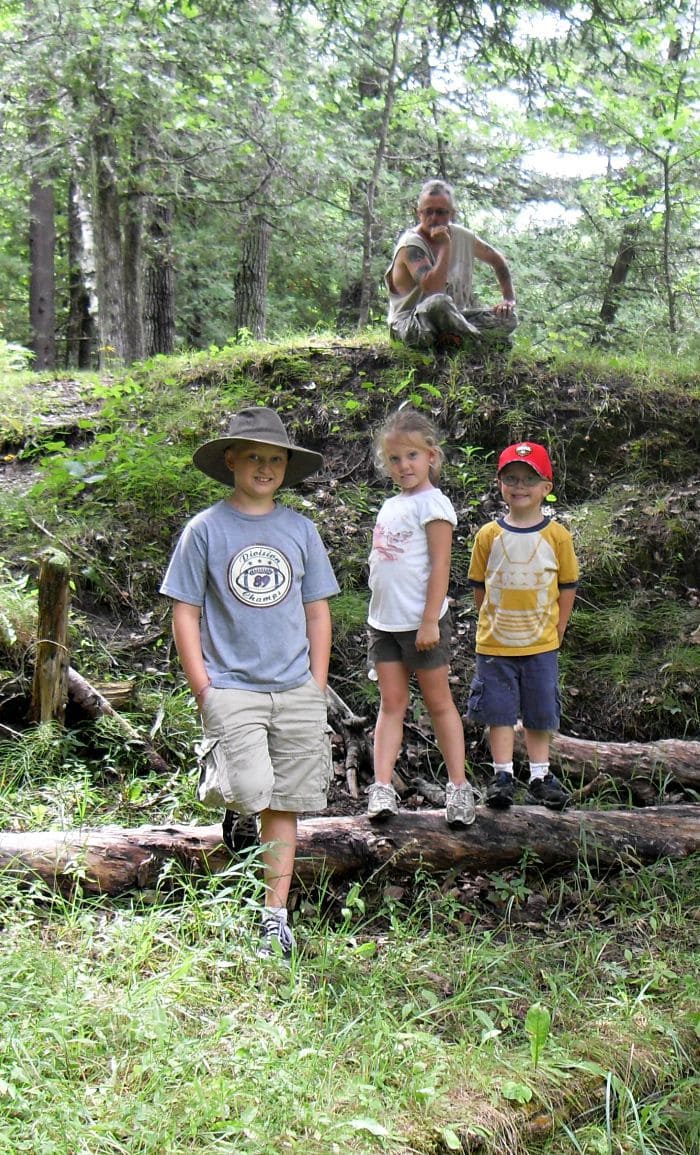 #Clorox2 #sponsored