This is a sponsored post by Tap Influence, but all opinions and eyelashes are 100% mine.
Get longer, thicker looking eyelashes with Infinite Lash Eyelash Enhance Serum by Brock Beauty.
When Infinite Lash offered to send me their product for my review, I was excited to give it a try on my thinning eyelashes. As we age, we lose hair in the places that we want and gain it in places that we don't. It's cruel! I used to have naturally long and thick eyelashes, but the years have taken their toll.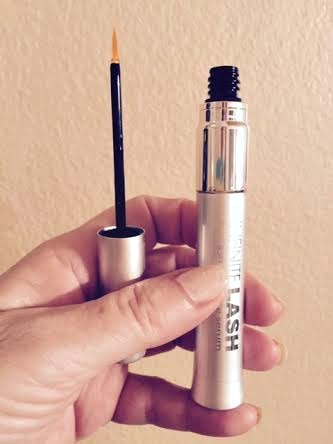 Nothing can pep up tired looking eyes like lovely eyelashes. Many have taken to getting eyelash extensions, wearing false eyelashes, and I must admit, they look fantastic, but I don't want to expense, the upkeep or the potential safety issues.
Infinite Lash is a safe and effective way to condition and protect your eyelashes. It is a unique serum infused with a blend of vitamins, minerals, polypeptides, and botanicals to nourish and rejuvenate your natural lashes and brows. It was featured in Harpers Bazaar Magazine as a "game changer."
Infinite Lash protects and conditions your natural lashes allowing them to grow thicker and longer. I learned that typically only about 24% of our eyelashes reach their full potential, due to harsh cosmetics, curling, cleansing and other environmental factors which cause our delicate lashes to fall out early.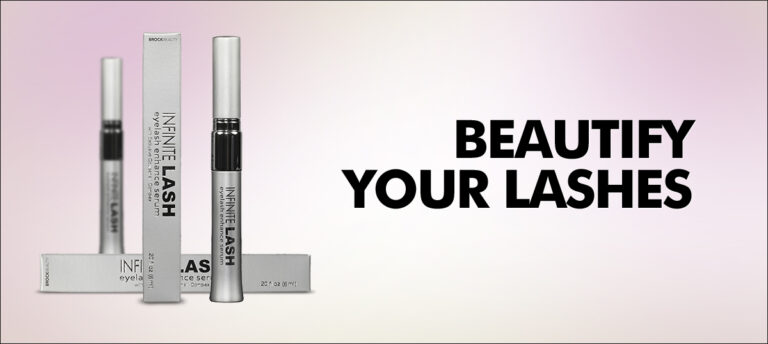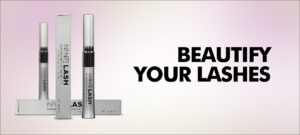 It's easy to use. You brush on the Infinite Lash Serum to your lash line daily for 6 weeks, then just at night. Most users see results in about 2 weeks.
I have been using Infinite Lash for about a month and my lashes appear shiner and more moisturized. They appear fuller and thicker. When I removed my make-up I am not seeing lashes in the cotton ball the way I used to.
In this photo, I added a coat of mascara to one side and not the other so you can see the length.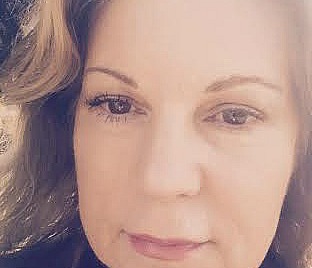 I learned tips for keeping your eyelashes healthy from Brock Beauty:
Avoid rubbing your eyes for any reason
Use a cotton ball or swab to gently remove mascara and makeup from the delicate skin around your eyes
Use sunglasses to protect your eyes from the sun and other environmental factors
Be very careful when using an eyelash curler so you don't pull or tug your lashes
Coated lashes can snag on your pillow so always remove your mascara before sleeping.
If you want to protect and nourish your eyelashes, you can purchase it at InfiniteLash.com. It retails for $75 for a tube which is a 3 month supply.
Next, I am going to try it on my thinning eyebrows.
.