Have you tried the Keto diet? I have several times with success but the minute I stray, well it is not pretty. I'm ready to try the Keto diet again and found some Keto friendly drinks on Amazon and some recipes for Keto compliant snacks to try if you are a Keto dieter too.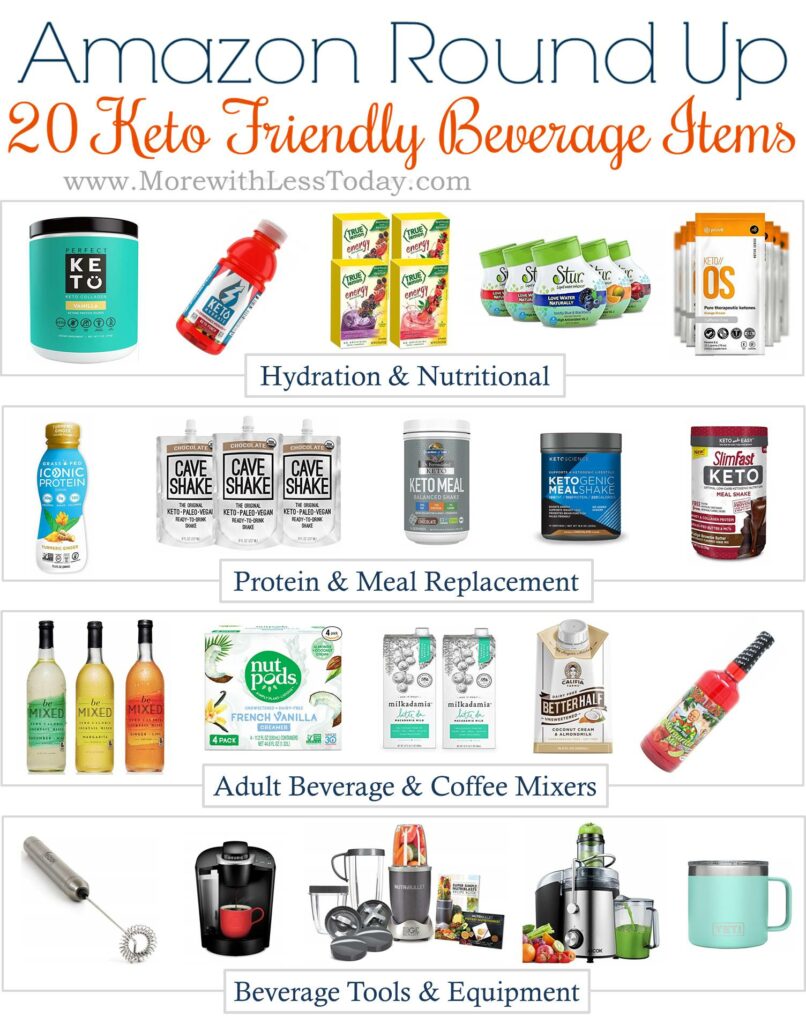 All of these Keto-friendly beverage related products can be found on Amazon. We have affiliate relationships which means we may earn a small referral commission at no additional cost to you if you shop using our links.
The diet can get a little boring after a while so I hope you find a new Keto compliant product to try!
Keto-Friendly Beverages to Enjoy on the Keto Diet
Hydration & Nutritional Beverages
Perfect Keto Collagen Peptides
Keto Hydrate Performance Recovery Beverage
True Lemon Energy Drink Mixers
Protein & Meal Replacement Drinks
Iconic Grass Fed Protein Drink
Garden of Life Keto Meal Balanced Shake
Coffee & Adult Beverage Mixers
Be Mixed Zero Calorie Cocktail Mixer
Califia Farms Better Half Coffee Creamer
Baha Bob's Strawberry Margarita Mix
Keto Diet Beverage Tools & Equipment
NutriBullet High-Speed Blender
We also have a good list of Keto snacks you can check out here.
Here is one of our favorite Keto-friendly recipes for a delicious lunch or snack – Turkey or Lettuce Wraps.
Do you have any other drinks for the Keto diet to share?