I received a sample of Nature Made vitamins to facilitate this review from Mom Spark Media. All opinions are 100% mine.
Many of you know that I am a busy mom of five kiddos. Sometimes monitoring whether or not they have actually taken their vitamins can be a challenge. Several of them don't like to swallow pills so having a chewable and melt-able option from a trusted brand is one less thing to nag about!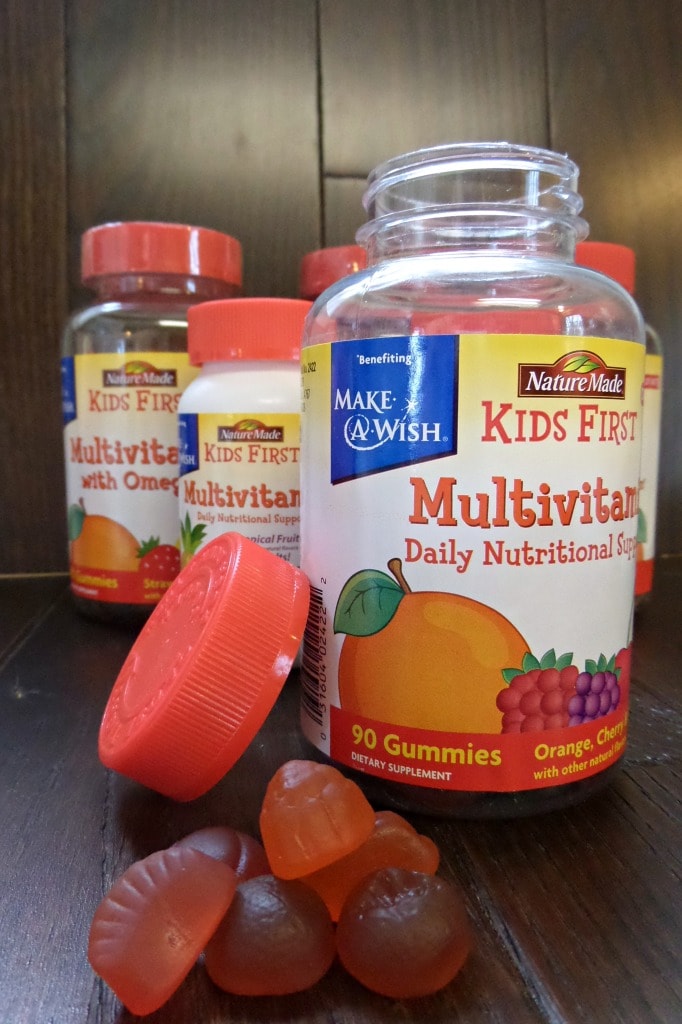 The kids thought the Nature Made Kids vitamins tasted great! They also loved that there are so many options to choose from. Now taking vitamins is not a struggle or a battle and I know the kids are getting the necessary daily nutritional support they need, even when life gets hectic. I especially appreciate the Fiber Gummies. I have a few picky eaters who don't like vegetables and most fruits so getting enough fiber can be a challenge.
I have tried several brands of vitamins for kids in the past and someone was complaining about the smell, or taste, or could not swallow them. I got no complaints with these great-tasting vitamins. (I tasted them too!)
My kids loved the idea that a portion of the purchase price goes to the Make-A-Wish-Foundation. The idea that taking vitamins for their health can help make a wish come true for a child who is not in good health made them feel great!

Nature Made KIDS FIRST vitamins provide 12 essential nutrients, all natural fruit flavors and colors that area ll derived from natural sources. There are no synthetic dyes, preservatives or yeast and they are gluten-free.
Available products include:
• KIDS FIRST Multivitamin Gummies
• KIDS FIRST Multivitamin with Omega-3 Gummies
• KIDS FIRST Vitamin C Gummies
• KIDS FIRST Fiber Gummies
• KIDS FIRST Multivitamin KidMelts
• Kids First Calcium + Vitamin D3 KidMelts
The Nature Made KIDS FIRST line of vitamins, minerals and supplements are designed for children and adolescents ages 4 to 18 years and are sold exclusively at Target® stores nationwide. Learn more at
http://www.naturemade.com/kidsfirst
.