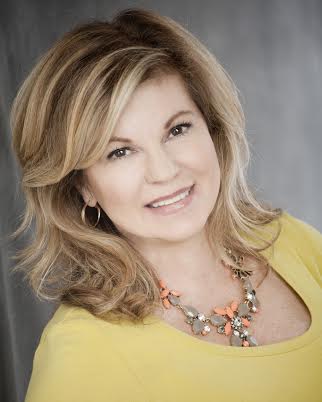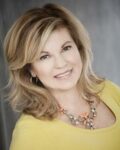 Are We Like Minded?
Do you HATE to pay full price? Me too! Are you frugal by nature? Yup, me too!
I learned how to blog in 2009. Learning how to make a little money from blogging came later. I added affiliate sources one by one and some have done better than others. I will share my affiliate relationships with you and would be happy to answer your questions. I did not start my blog to make money, it really is my passion and I enjoy sharing money saving ideas. I only affiliate links of products that will be a benefit to my readers first. If something is not a fit for my blog, I do not include it.
I started with a free Google blog called Blogger to practice with. You can start one in minutes, for free. This is perfect for personal blogs or family blogs. You can even make it private and only share it with family and friends.
I quickly outgrew the Google blog and switched to professional Word Press blog, More With Less Today. I have a tech guy who helps me when I get stuck. If you need one, send me a comment or email and I will introduce you to Chris.
I purchased my domain name through Go Daddy. It is fun to see what names are available before you decide. You can often find promo codes for Go Daddy online.
For hosting, I use WP-Engine after have numerous problems with another company. They are the Cadillac of hosting companies, a little more expensive than some, but with great customer service.
My current affiliate relationships:
Google Adsense – before you apply, make sure you have a Privacy Policy and an About page, a Contact page on your site. I cannot tell you how long you should be publishing before you get approved, but an educated guess is to have about 50 posts and be about 3-6 months old.
Amazon Associates – recommend your favorite Amazon.com products to your readers and earn a small commission if they shop through your link.
Skimlinks or Viglink – these 2 networks have affiliate relationships with almost every product or store that allows affiliate linking. They take a percentage of your commission, but they make it so easy to use affiliate links. If you don't want to individually apply and manage each affiliate relationship plus keep track of all the expiring links, you can let Skimlinks or Viglink do the work for you. Both of these sites are terrific, try one and see how you like it.
Commission Junction (CJ) and Linkshare – these are two of the most popular networks for individual offers that you will apply for. You will not have to share the commision as you would with the two networks mentioned above. If there are stores or offers that you will follow often, you should check and see if they have a relationship with e.
Escalate Network – Promote brand name coupons and free product samples on your web site or blog. I appreciate that Escalate Network marks a coupon "expired" for you- a real time saver!
Share a Sale – they offer many specialty and niche products not found elsewhere.
If I can answer any questions for you or help you along the way, feel free to email me at lori@morewithlesstoday.com. Find your passion and blog on!
Here is one book that was worth the money. I still refer to it and found the advice to be true after 4 years of blogging.
ProBlogger Secrets
I would love with you hear and learn from your ideas too! Feel free to leave a comment after any of the topics or you can contact me directly at lorijfelix@gmail.com.
Does getting a bargain make you happy? Ditto…..
I am so glad that you stopped by!
My name Lori and I started MoreWithLessToday.com in 2009 as a way to share the frugal ideas that I have gathered up over the years. My daughter was graduating from high school and now she just graduated from college. Wow, that went fast….
I had wonderful role models …..
I was blessed to have a mother and a grandmother who were frugal and not wasteful, made use of what they had, fixed what was broken, and saved up the money before they made a purchase. For a long time, I fell short of their mentoring, but I am striving every day to spend less, save more, bless others, and simplify.
I would love with you hear and learn from your ideas too! Feel free to leave a comment after any of the topics or you can contact me directly at lorijfelix@gmail.com.
You can also find me here:
Twitter: http://www.twitter.com/morewless or @morewless
Facebook: http://www.Facebook.com/MoreWithLessToday
Pinterest: http://www.Pinterest.com/morewlesstoday
Google Plus: https://plus.google.com/u/0/+LoriFelix/
Instagram: http://www.instagram.com/morewithless
LinkedIn – http://www.linkedin.com/LoriFelix
I would love to connect with you through social media. Which option is your favorite?