I am excited to be partnering with Lenovo® to share with you a great deal just in time for the holidays.
This holiday season while you're putting together the list of gifts you'll be shopping for, don't forget to add a gift for yourself. Because let's be honest, we all deserve an extra special gift this year. The item at the top of my wish list is the Lenovo® Flex™ 5G. This 5G device has all the bells and whistles!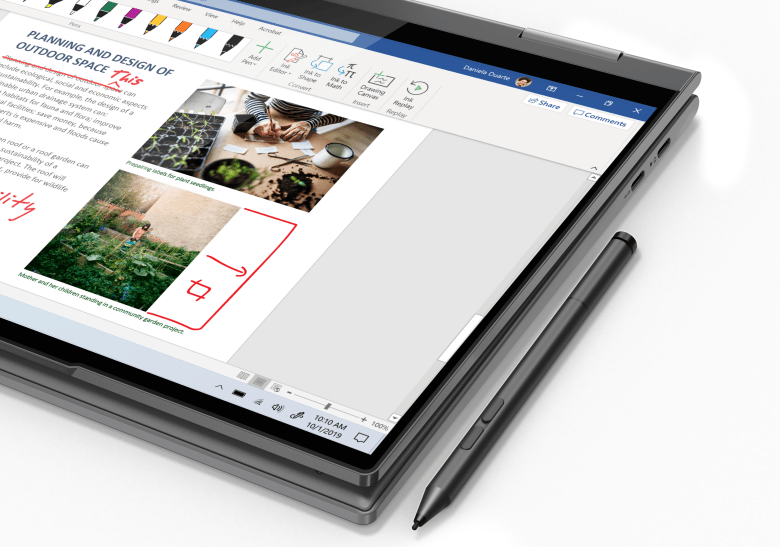 I've been a devoted Lenovo® laptop fan since I began my blog in 2008. I have two Lenovo® laptops that are still going strong but being part of the first Verizon® 5G network will take my productivity to the next level. With the Black Friday promotion for $400 off, I'll be saving time and money which is More with Less Today perfection.
Black Friday Computer Deal
If a lightning-fast laptop is on your wish list or gift list, you must check out the Lenovo® Flex™ 5G from November 19th through November 30th to take advantage of the $400 off Black Friday discount.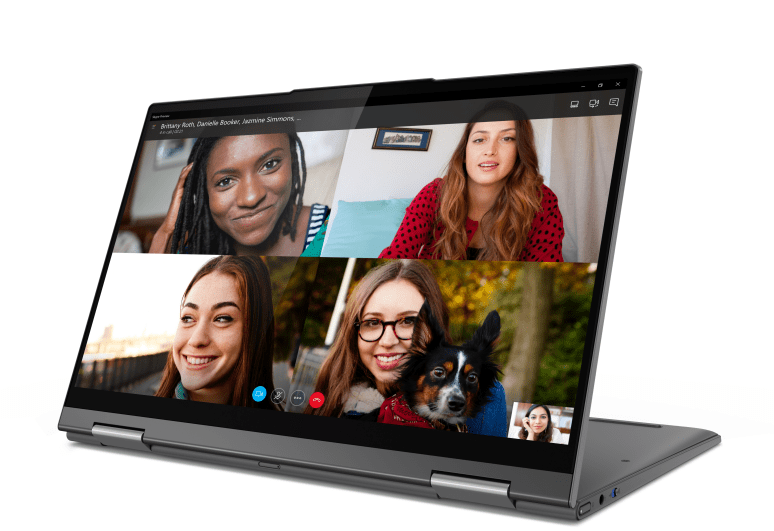 10 Times Faster!
The Lenovo® Flex™ 5G is a 2-in 1 device and the world's first PC with 5G connectivity that's designed exclusively for Verizon®. The Lenovo® Flex™ 5G downloads 10 times faster than a 4G data connection downloading up to 2 gigabits per second thanks to the Snapdragon™ 8cx with an integrated X55 modem that powers it. This is the speed I've been waiting for!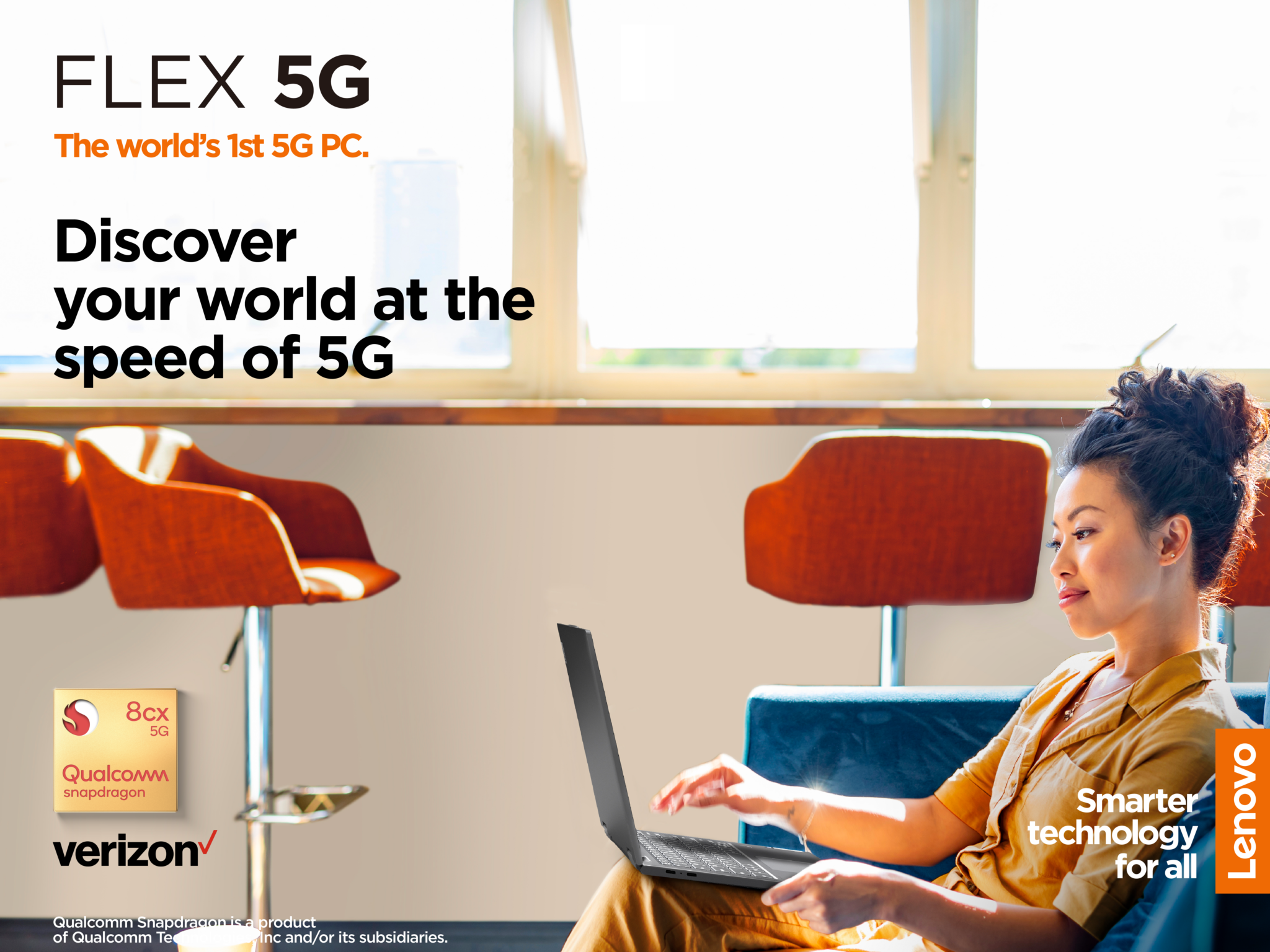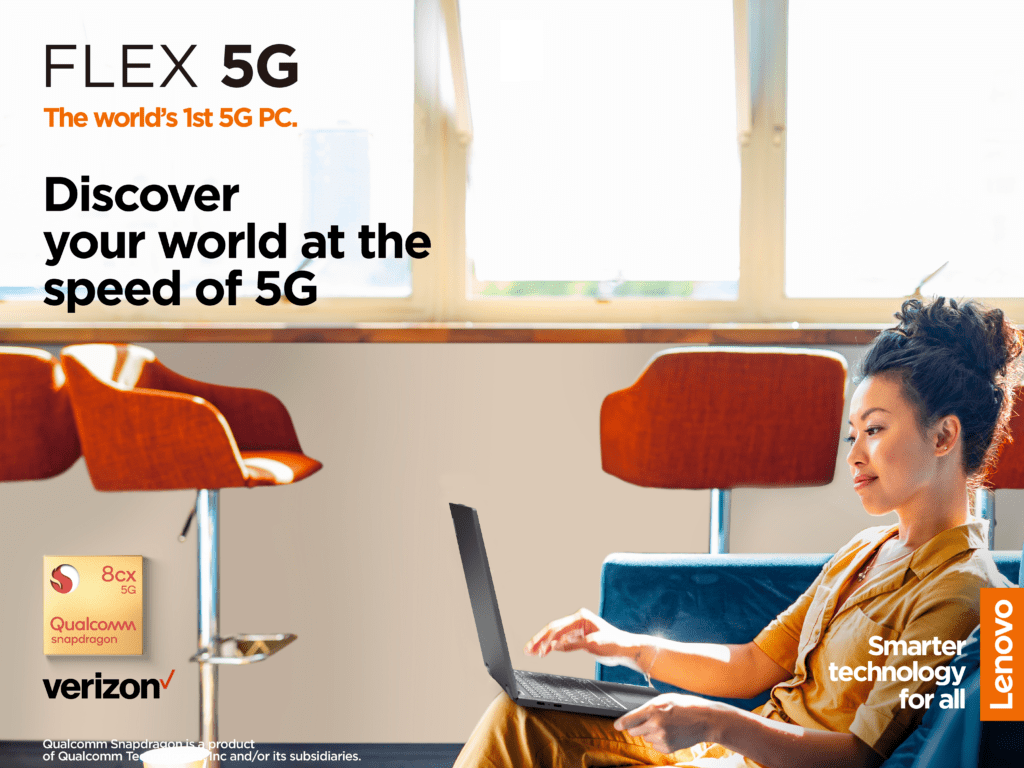 Be Entertained All Day
Be entertained all day watching movies and your favorite shows on the Lenovo® Flex™ 5G's 14-inch FHD wide-angle touchscreen that allows true FHD clarity while the audio is taken to the next level with front-facing Dolby Atmos® speakers. When streaming on the go with the Flex™ 5G you'll get up to 7 times less browsing latency than with other devices.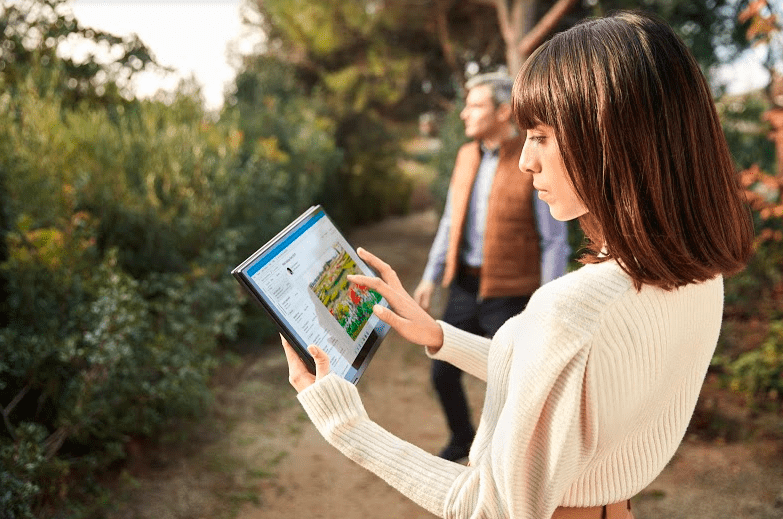 Get More Done
I can easily take this ultra-sleek 2-in-1 device with me anywhere I go since it fits conveniently into my bag — it weighs only 2.0 lbs.! And a single charge allows for up to 25 hours of local video playback so I don't have to worry about finding a place to plug in when I'm on the move. The powerful 2.84GHz Qualcomm® Snapdragon™ 8cx compute platform supplies thermally efficient computing while using 60% less power than previous generations but offering twice the performance. This elimination of the fan helps to provide the ultra-quiet performance of the Lenovo® Flex™ 5G.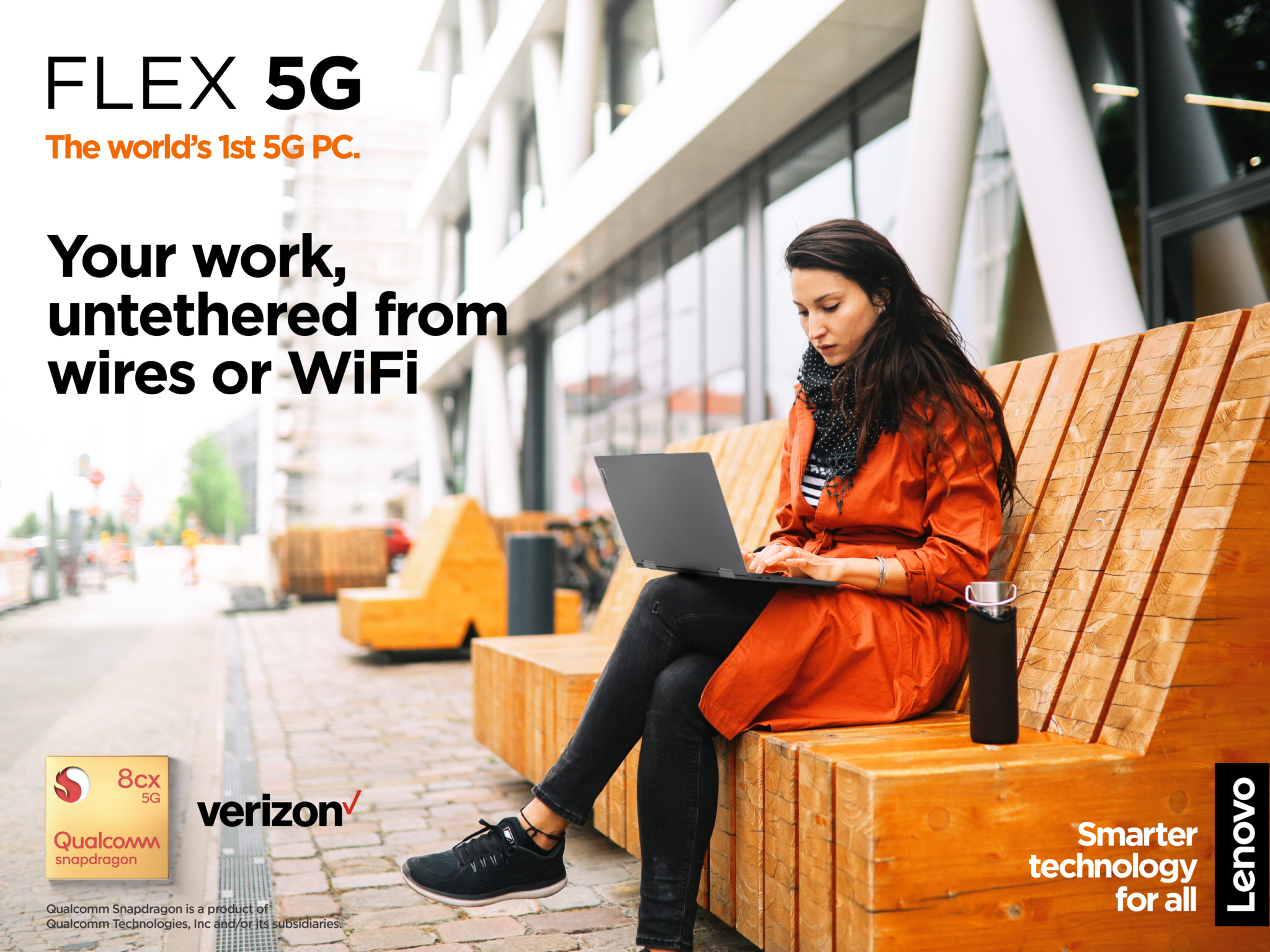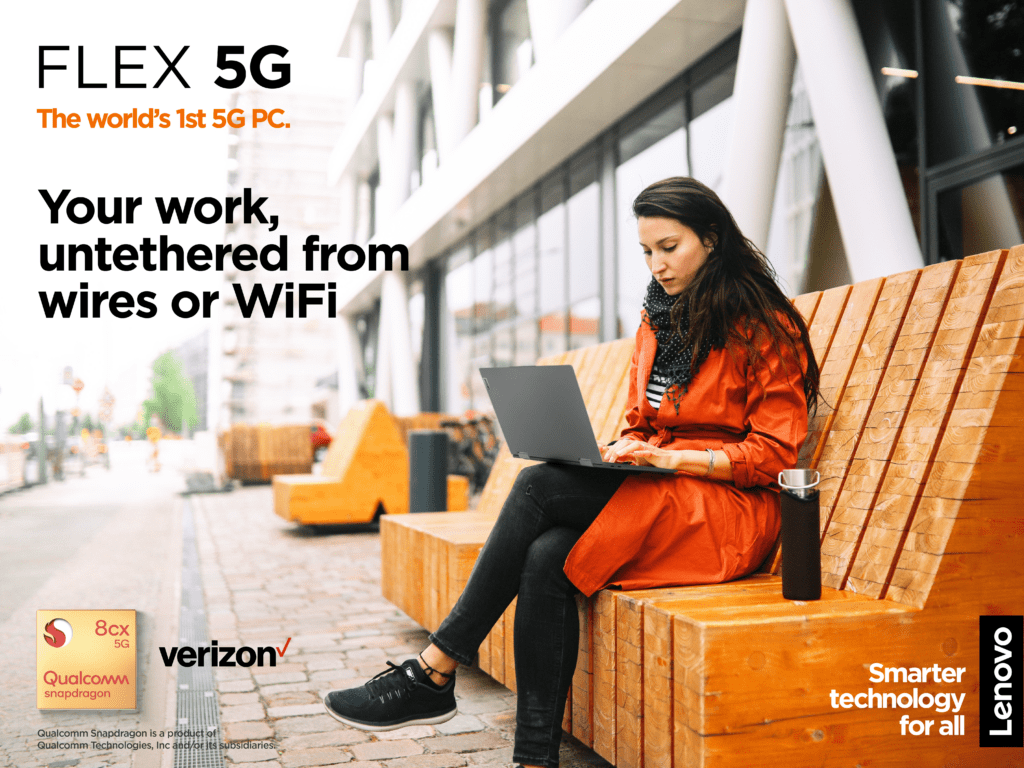 Safety, Security, and Convenience
With the Lenovo® Flex™ 5G, your data is safer. You don't have to risk your security on public WiFi because the 5G connectivity allows you to connect virtually anywhere and everywhere. Don't worry about remembering passwords because the Lenovo® Flex™ 5G offers security features like Windows® Hello™ which uses hands-free facial recognition and a one-touch fingerprint reader to make sure you're the only one gaining access to your data. You can also securely share files with the one-year free subscription of Microsoft 365 Personal software.
Black Friday Laptop Deal for $400 Off!
So, this holiday season, give yourself the gift of power, speed, efficiency, and convenience by gifting yourself the 2-in-1 Lenovo® Flex™ 5G from Verizon®. Order it between November 19th and November 30th to receive a $400 off promo.
This post is in partnership with Lenovo® but all opinions are my own.
Qualcomm Snapdragon is a product of Qualcomm Technologies, Inc. and/or its subsidiaries. Qualcomm and Snapdragon are trademarks of Qualcomm Incorporated, registered in the United States and other countries.