I am a member of the Everywhere Society and Everywhere has provided me with compensation for this post. However, all thoughts and opinions expressed are my own.
Macy's is kicking off a salute to American Icons in style!
[ now expired]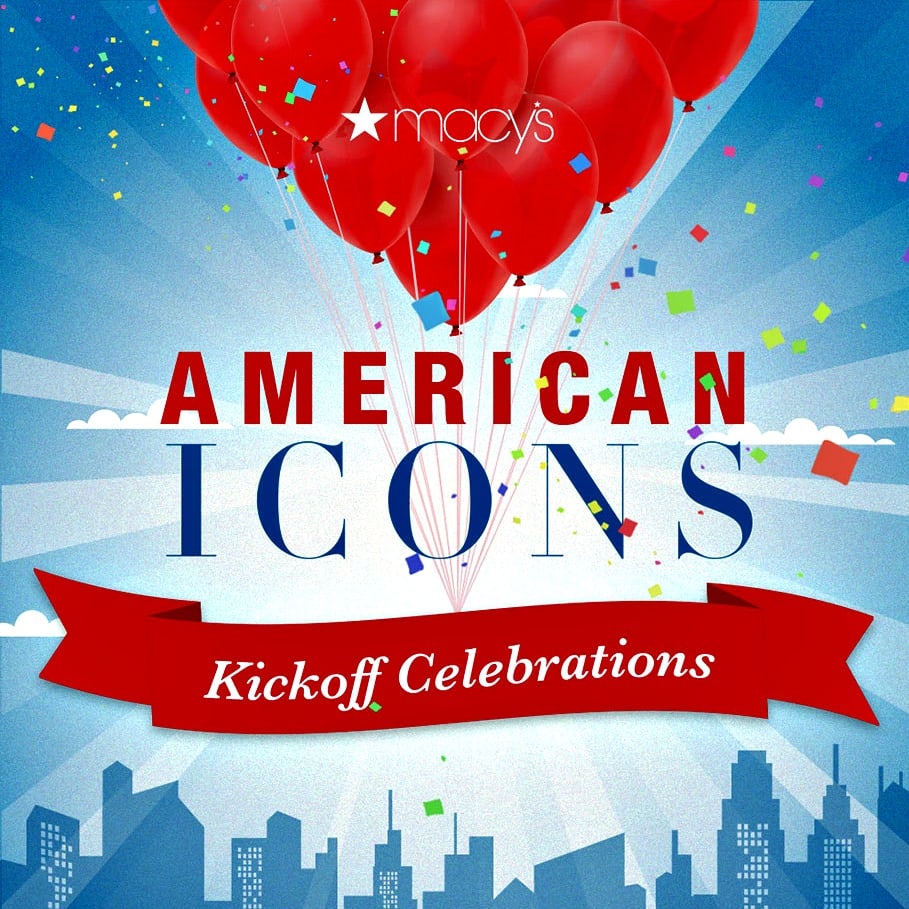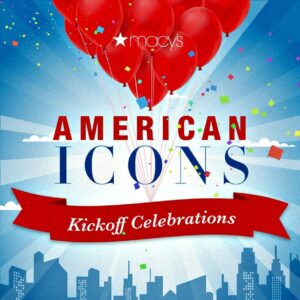 Macy's Celebrates American Icons and You're Invited to the Kickoff Celebration – A celebration of the people, places, and things we love!
From favorite designers, places and things we love, it's an all-American in store celebration happening all across the USA and you're invited!
See which location is closest to you and get the details here
5/14 Chicago, IL (State Street)
5/14 Arlington, VA (Pentagon City)
5/14 New York, NY (HSQ)
5/14 Portland, OR (Washington Square)
5/15 Miami, FL (Aventura Mall)
5/16 San Francisco (Union Square)
5/16 Seattle, WA (Alderwood)
5/16 Costa Mesa, CA (South Coast Plaza) *meet me too!
5/16 Pittsburgh, PA (South Hills Village)
5/16 Tampa, FL (Westshore Plaza)
5/16 Miami, FL (Dadeland)
5/16 Miami, FL (Aventura Mall)
5/16 Burlington, MA (South Shore Plaza)
5/16 Bay Shore, LI (South Shore Mall)
5/16 Albany, NY (Cross Gates)
5/16 Whitehall, PA (Lehigh Valley)
5/16 Minneapolis, MN (Ridgedale)
5/16 Indianapolis, IN (Castleton Square)
5/16 Columbus, OH (Easton Town Center)
5/16 Dallas, TX (North Park)
5/16 Littleton, CO (Park Meadows)
5/16 Memphis, TN (Wolfchase Galleria)
5/16 Fayetteville, NC (Cross Creek)
5/16 Atlanta, GA (Peachtree Mall)
5/16 San Francisco, CA (Union Square)
For my southern California friends, meet me Saturday, May 16th at:
Macy's South Coast Plaza – 3333 Bristol St. – Costa Mesa, CA 92626-1811
1st Floor from 3PM – 5PM
Each participating Macy's location will have their own Kickoff Events and Celebrations- Enter your city here and get all the details.
My celebration sounds like a blast! I hope you can join me.
At South Coast Plaza, Saturday, May 16th from 3 PM – 5 PM, Nick Gismondi, Supervising Producer and On Air Talent for NBC Universal Sports Network will speak on behalf of GotYour6, followed by a performance from Maceo Paisley, veteran, artist, performer, designer, entrepreneur, and proud supporter of GotYour6.
Then watch as Orly Shanti, TV host and designer/curator of Tuc & Wes and Daniel Musto, celebrity stylist featured on E!'s Who Wore It Better, host an exclusive fashion show highlighting looks from our favorite American Designers.
Afterwards, Orly and Daniel will answer questions, give tips on the latest trends, and 5 lucky customers will get one-on-one styling consultations after the show.
Get a Savings Pass for 25% off all day Saturday!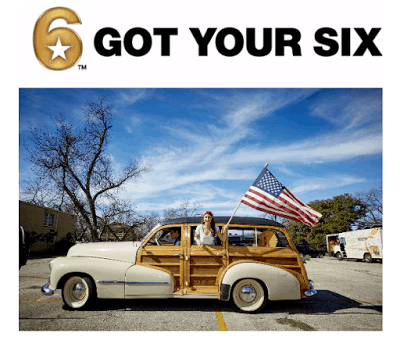 Donate $3 in-stores to GotYour6 in support of America's returning veterans and get a savings pass for 25% off to use all day and 100% of your $3 will go to GotYour6.
Fun Fact: Did you know that I am a proud US Army veteran? Yes, its true and I love to promote programs that support our troops!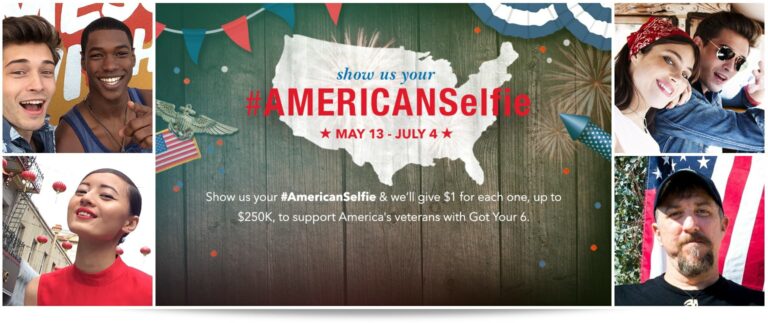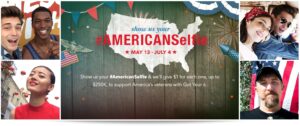 Show Macy's what "American Icons" means to you!
Share a selfie that captures the faces, places, and things you love, tag it with #AmericanSelfie and you could be a part of a spectacular moment at the 39th Annual Macy's Fourth of July Fireworks Display!
Which Macy's American Icons family fun event at Macy's will you be attending?