This post is sponsored by Savings.com. All opinions are genuinely my own.
Yes, Macy's is full of surprises this holiday season. I was asked by my friends at Savings.com to surprise a Macy's shopper with $100 toward their purchase. I was really nervous!
I've never done anything like this before and each time I pictured myself doing it, my heart started to race. I had to keep pushing all the "what if" scenarios away and remind myself, this was about blessing someone else and that if I appeared nervous, they might think I was a total weirdo. "Stay calm, Lori. You can do this. Don't blow the opportunity to do a really nice thing," was my mantra.
Have you ever surprised someone like this?
I went to my local Macy's at the Brea, CA mall last Sunday. Some of the store workers were scoping me out. I must have looked nervous. I took some time to settle down and started watching the shoppers. I did not want to approach anyone who looked unapproachable and I did not want to approach a group of people.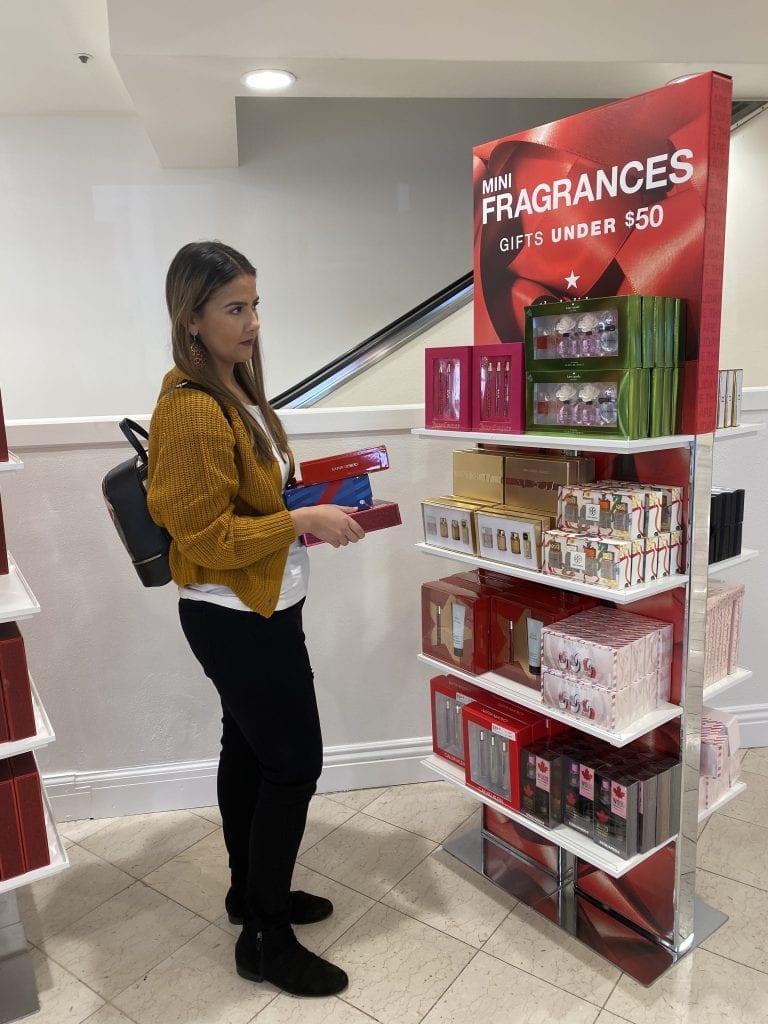 Finally, I settled on a lovely young woman who was looking at gifts and carefully looking at prices in the cosmetics area. I approached her without trying to startle her. I just said "hi, my name is Lori. I have been asked to bless someone with $100 toward their holiday purchase today and I would like to choose you."
I gave her a minute to digest the information and she said "really"? and then "wow". Her eyes teared up a bit and so did mine. She said she was trying to stretch her dollars as she had a lot of family members to buy for. I reassured her that I know exactly what she means. It's tough to find affordable gifts that people will love and that Macy's is one of my favorite go-to places as well.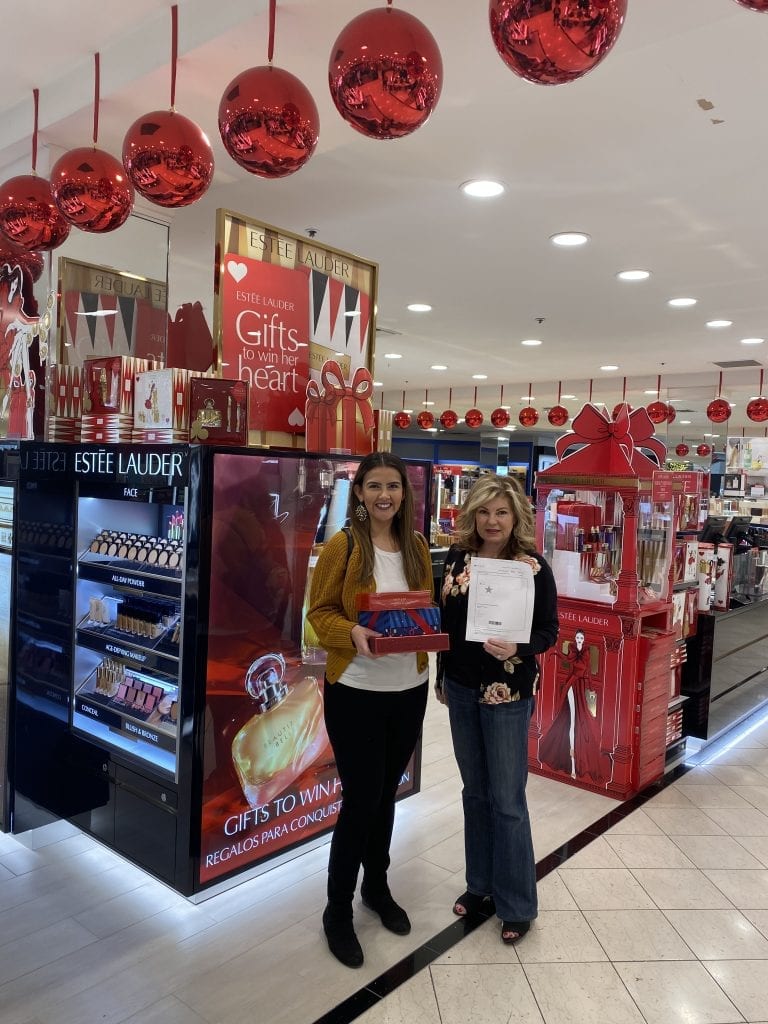 Although you may not always find someone willing to help pay for your purchases, you will always find great gift ideas and deals at Macy's. In the section where I met Yvonne, there was a wonderful display of mini fragrance gift sets you can get for less than $50.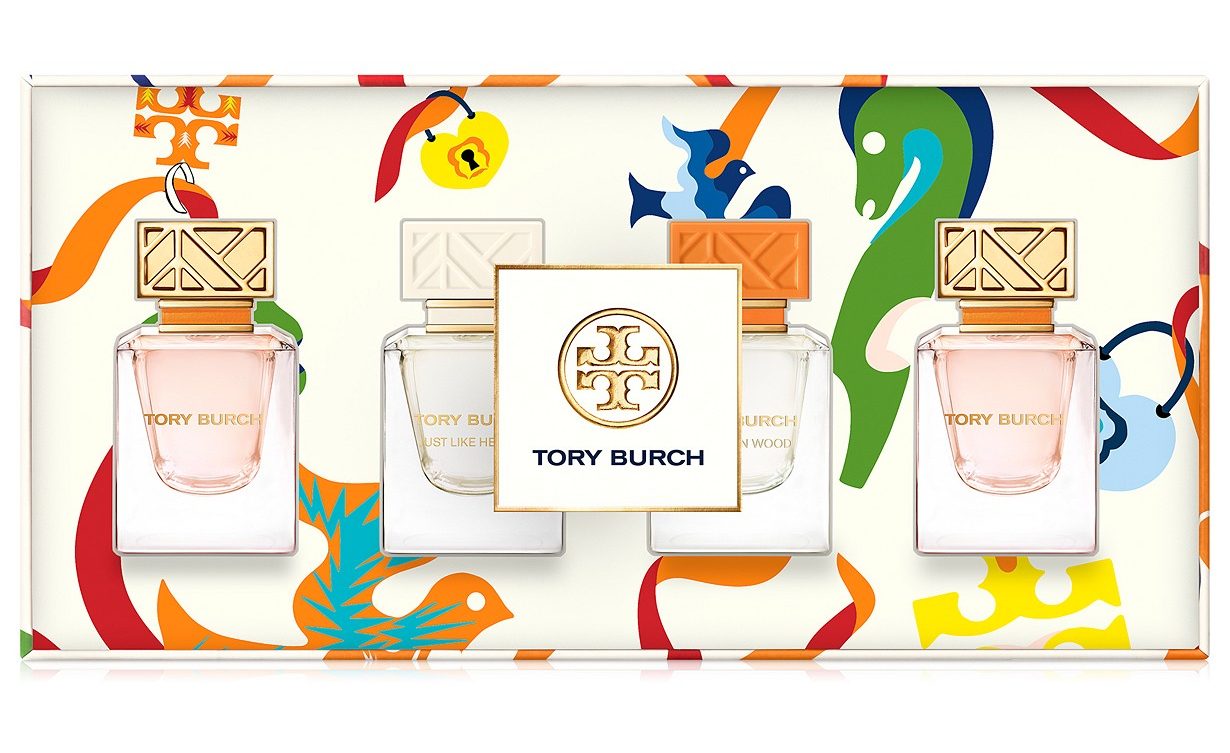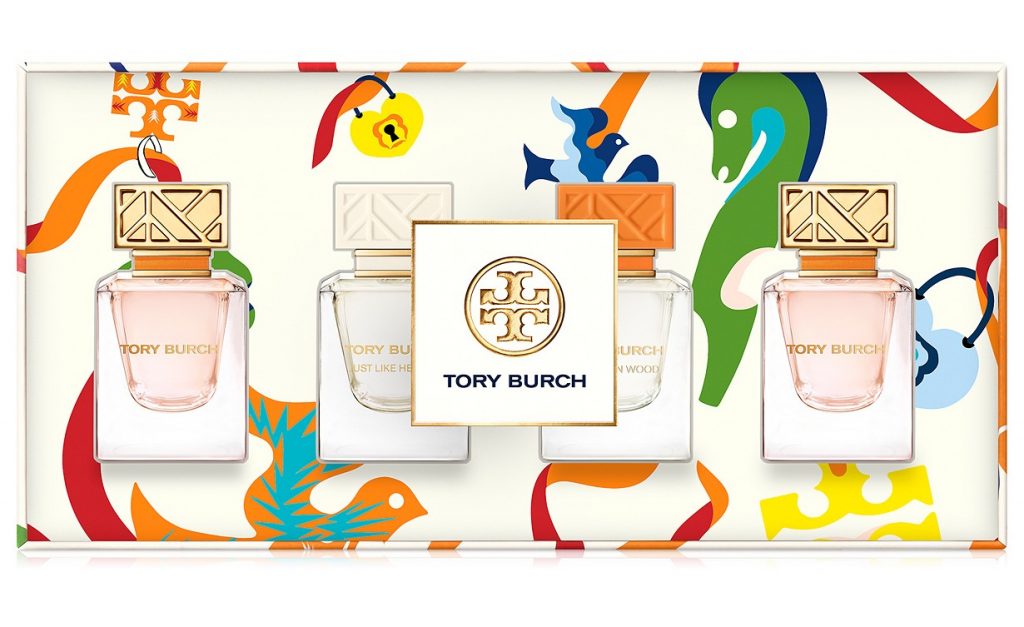 This Tory Burch 4-Pc. Deluxe Mini Gift Set is perfect for any woman on your list. It contains two 0.24-oz Mini bottles of Tory Burch Signature Deluxe, a 0.24-oz. Just Like Heaven Deluxe Mini and a 0.24-oz. Knock on Wood Deluxe Mini in a decorative gift box inspired by Tory's superstitious side.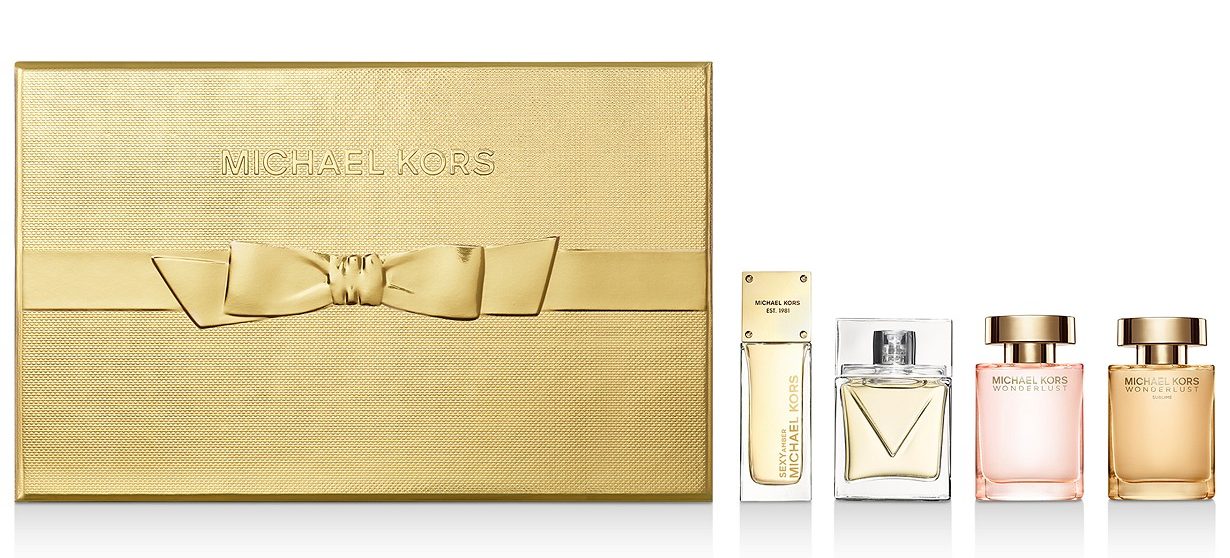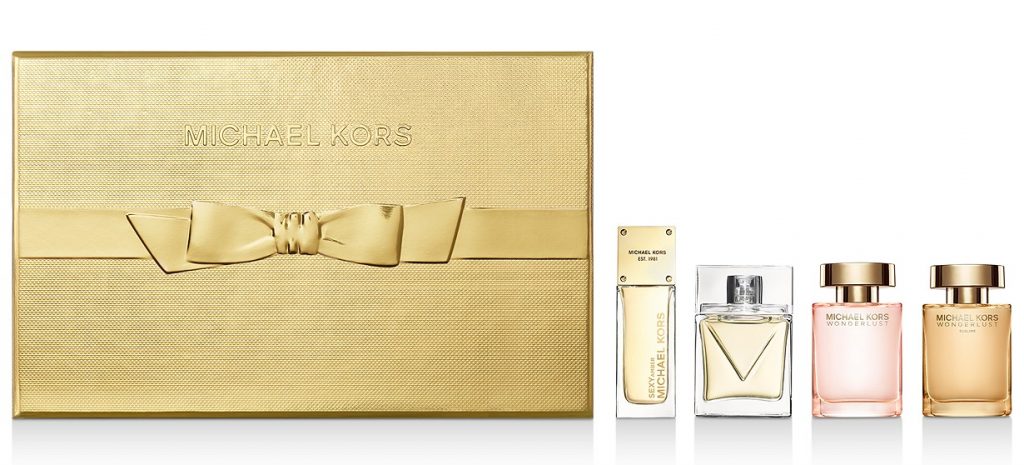 If you have a woman on your list that loves Michael Kors, then this Michael Kors 4-Pc. Eau de Parfum Gift Set is just what she needs this holiday season. In this elegantly packaged gift box, you will get a 0.14-oz. bottle of Wonderlust Eau de Parfum, a 0.14-oz. bottle of Wonderlust Sublime Eau de Parfum, a 0.14-oz. bottle of Sexy Amber Eau de Parfum, and a 0.17-oz. bottle of Signature Eau de Parfum.
For the couple on your list, pick up the DSQUARED2 2-Pc. Wood Deluxe Miniatures Set which features his and hers bottles. He'll get a 0.17-oz. Pour Homme Eau de Toilette Deluxe Miniature which has fragrance notes of Bergamont, Mandarin, and Woods and she'll get a 0.17-oz. Pour Femme Eau de Toilette Deluxe Miniature which has Mandarin, Muguet, and White Woods fragrance notes.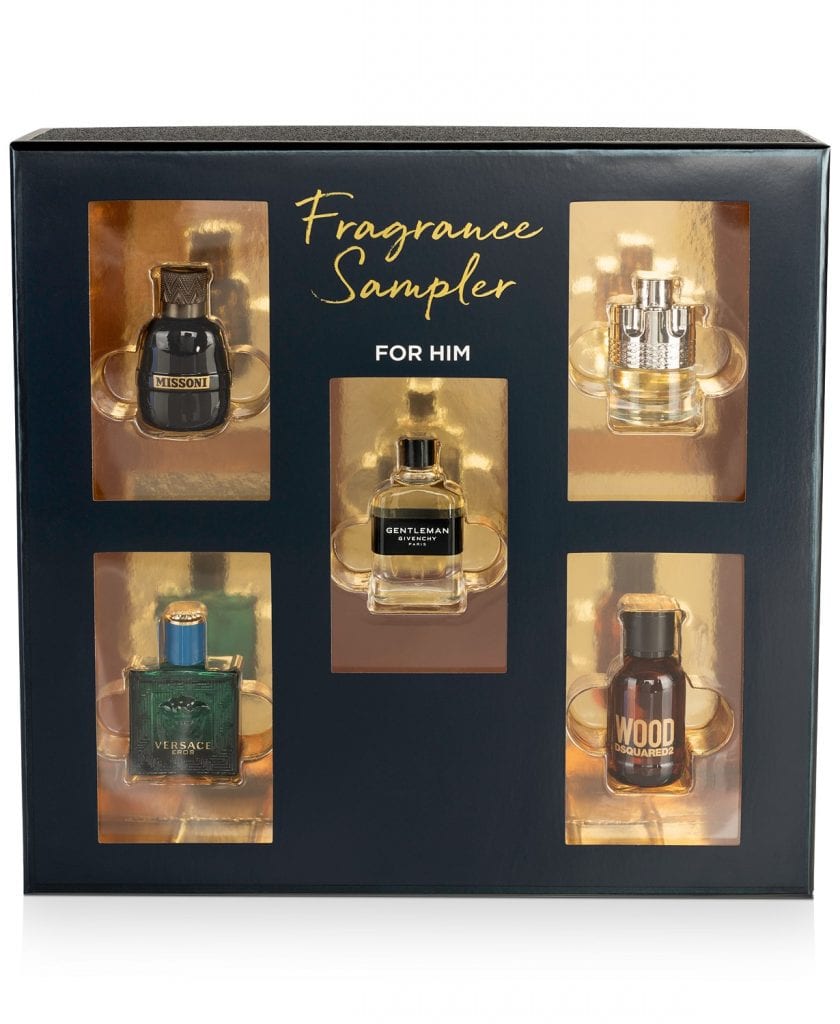 Macy's even has a 5 piece Fragrance Sampler Set for men. This created for Macy's gift set includes a 0.1-oz. Azzaro Wanted Eau de Toilette, a 0.17-oz. DSQUARED2 Wood Pour Homme Eau de Toilette, a 0.17-oz. Missoni Pour Homme Eau de Parfum, a 0.2-oz. Givenchy Gentleman Eau de Toilette, and a 0.17-oz. Versace Eros Eau de Toilette.
There are numerous gifts under $50 to choose from throughout Macy's, not only for the holiday season but during the entire year. I'm always able to find a great deal and I make sure to take advantage of any coupon offers to help make my budget stretch. Check out the coupon offers below that are available now and check back throughout the holiday season for more great offers.
If you're available to this holiday season, consider surprising someone with a gift card or special gift to help brighten their holidays, it is the season of giving. It made me so happy to surprise and delight Yvonne. A big thank you to Savings.com and Macy's for letting me participate in this random act of kindness!