If you've never made a Dump Cake you're going to have to try this delicious recipe. It is one of the easiest desserts you'll ever make and making them in mini mason jars means they are perfect for individual servings! This is a great recipe for a small dinner party or make it for a romantic dessert.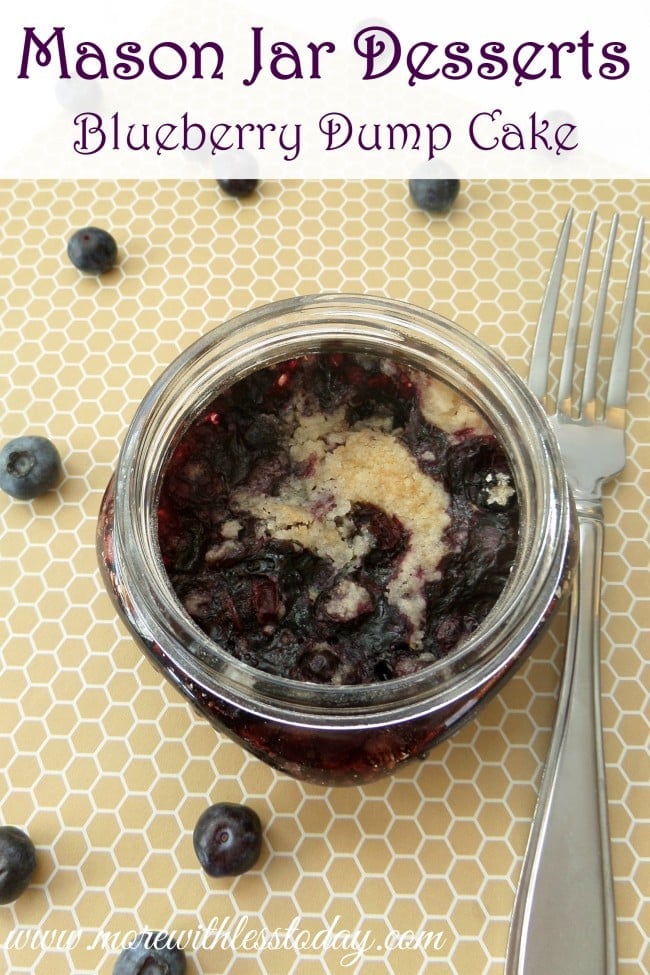 Mason Jar Desserts – Blueberry Dump Cake – Mini Blueberry Desserts
Ingredients:
2 cups fresh blueberries

1 dry cake mix – yellow or white

1/2 stick real butter

mini mason jars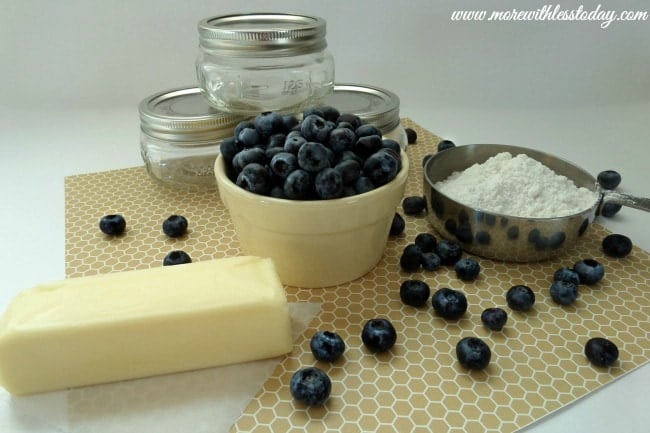 Instructions:
Preheat the oven to 350 degrees.
Rinse the blueberries and drain them.
Place approximately 1/2 cup of blueberries in the bottom of each mason jar.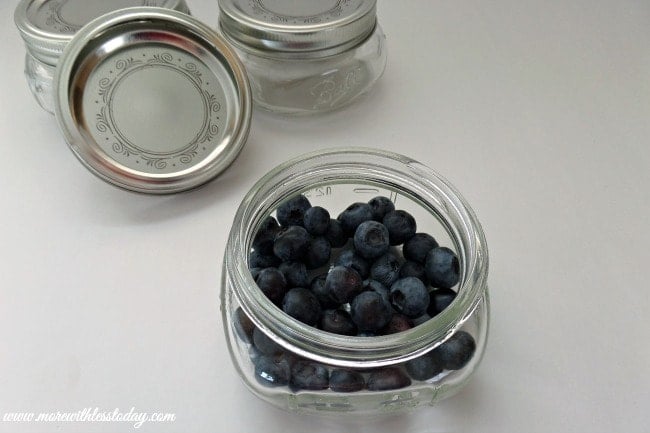 You'll only need about half of the cake mix. The other half can be saved for making these little cakes another day. Sprinkle the cake mix over the blueberries. Gently tap the jar to help the cake mix settle in between the berries.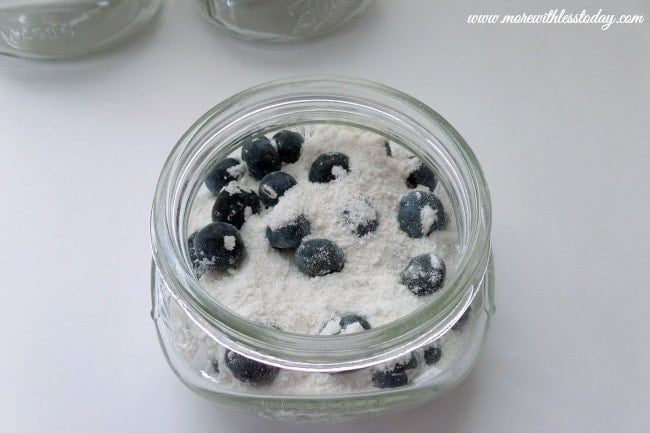 Melt the butter in the microwave and drizzle it over the cake mix. It does not have to be completely covered with butter.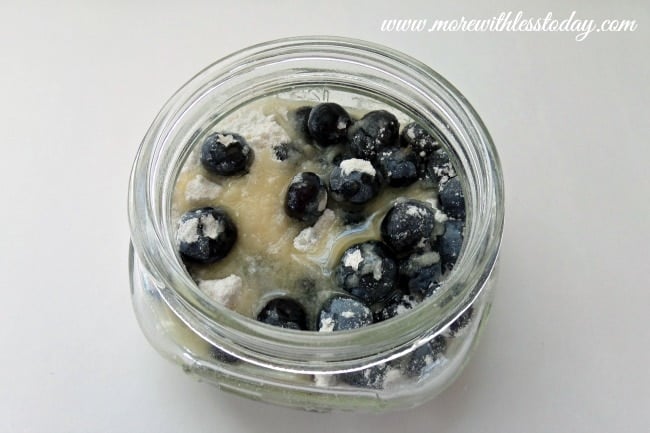 Place all of the mason jars on a cookie sheet and place in the preheated oven. Bake for 35-45 minutes or until golden brown and bubbly.
Remove cakes from the oven and let stand for 10-15 minutes before serving.
** Be VERY careful- the jars will be hot. Make sure they have cooled down enough to touch before serving them.
Serve in the mini mason jars. Top with whipped topping or ice cream if desired!
There are so many great uses for mason jars, from the kitchen to the craft room and bathroom. We found these mini wide mouth jars on Amazon. Keep in mind that prices on Amazon are subject to change without notice.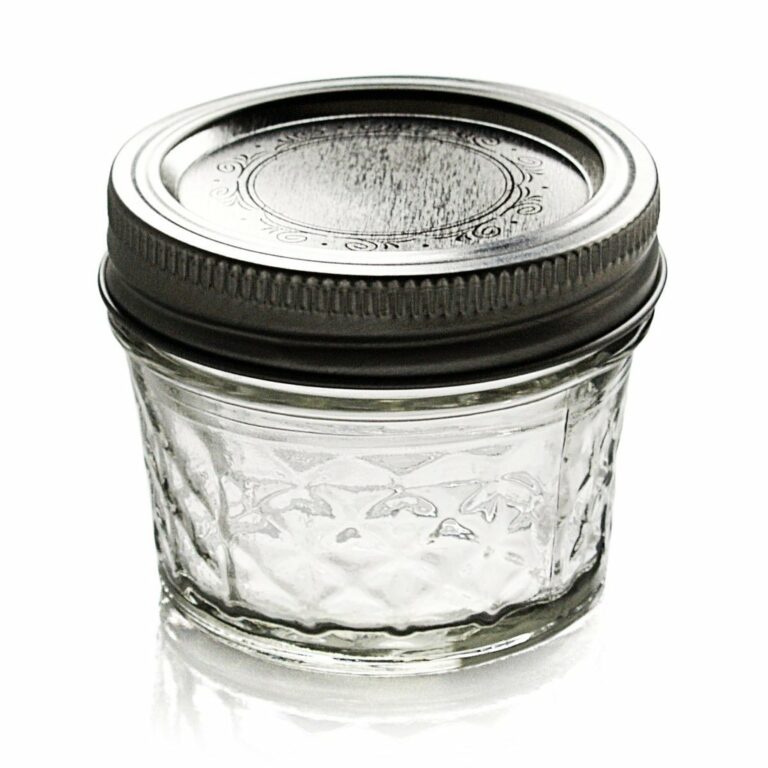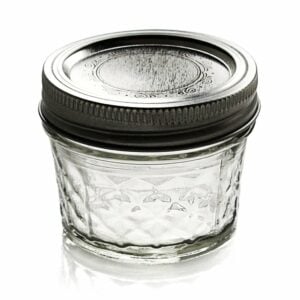 Here is a great price to get these Mini Mason Jars, (set of 12) delivered right to your door from
Ball 4 oz quilt jelly
Ideal for preserving jams, jellies sauces, mustard & flavored vinegar
Custom time tested ceiling compound help ensure a quality seal with each lid
New brushed silver design on the outside lid matched kitchen designs
Refrigerate up to 3 weeks, freeze up to 1 year, fresh preserve and store up to 1 year
Ball 4-Ounce quilt jelly

We think you will also like this:

PIN it Now and Make it Later!