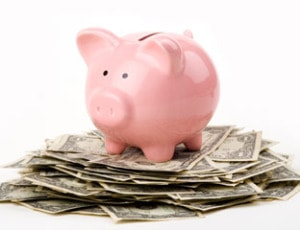 Here is my money saving tip for today to help us all save more and give generously from our surplus.
Start a Gift Closet
Can you buy a few gifts now and stash them away? With so many stores having clearance sales, you can really save if you can buy a few gifts ahead of time for future birthdays and special occasions. It's hard to get started, but once you have a gift closet, it is wonderful not to have to wait until the last minute to buy a gift.
My suggestion….
Make a list of all upcoming birthdays and special occasions. Try to get a handle on how much you spent on gifts in 2012, and try to cut that by a reasonable amount, say 20%? If you spent $2,500 in gifts over the course of the year including Christmas, next year you could have an extra $500 just by spending 20% less in 2013.
If you typically spend $25 on a gift, then buy it when you find it for $20 or less and stash it away. If you usually spend $50, then purchase that gift when you see if for $40 or less.
Stick with me and saving 20% on gifts will be a walk in the park. Throughout the year, I will be finding free and practically free items that you can stash away (or donate). If you send cards, don't spend $4 or $5 on a card. I find free and practically free greeting cards that you can order and personalize, so when you see those, get out your list and order your greeting cards for next to nothing.
If you can set aside your gift giving money in a separate account or a PayPal account or even using cash in an envelope system, then you can watch your savings add up and stay motivated. I move the savings online from my checking account to my savings account when I am "under budget", even if it is $5 or $10.
You make the list and set your budget. I will find the deals for you. Think of me as your "money-saving personal trainer". Let's go, we can do this!