There are few things as easy as a stir-fry dinner. When you factor in how fast you can make it along with how many variations available, it can easily be a go-to dish once or more a week. Try this copy-cat Mongolian Grill Sauce that we really like.
Mongolian Chicken Stir Fry
Ingredients:
Sauce
1 tsp olive oil

½ c soy sauce

½ c water

¼ brown sugar

½ tsp ginger powder

1 tbsp minced garlic
Stir Fry
2 green peppers

1 small onion

1 can water chestnuts

1 broccoli bundle

1 c rice

1 lb boneless skinless chicken breast

1 tbsp olive oil

Seasonings to taste
Instructions:
Sauce
Warm the oil in a sauté pan, and then add the garlic and ginger, stirring quickly so it doesn't scorch. Add the remainder of the ingredients and allow the sugar to dissolve completely. Bring everything to a boil, then reduce heat and simmer until the sauce is as thick as you'd like it.
Stir Fry
Slice the chicken breast into ¼ strips and then season and cook in the olive oil in sauté pan. While the chicken is cooking, slice the peppers, onions, and broccoli to your preference. After the chicken is completely cooked, add the sliced veggies and sauce and mix thoroughly. Top with cooked rice and enjoy it.
PIN It Now and Make It Later!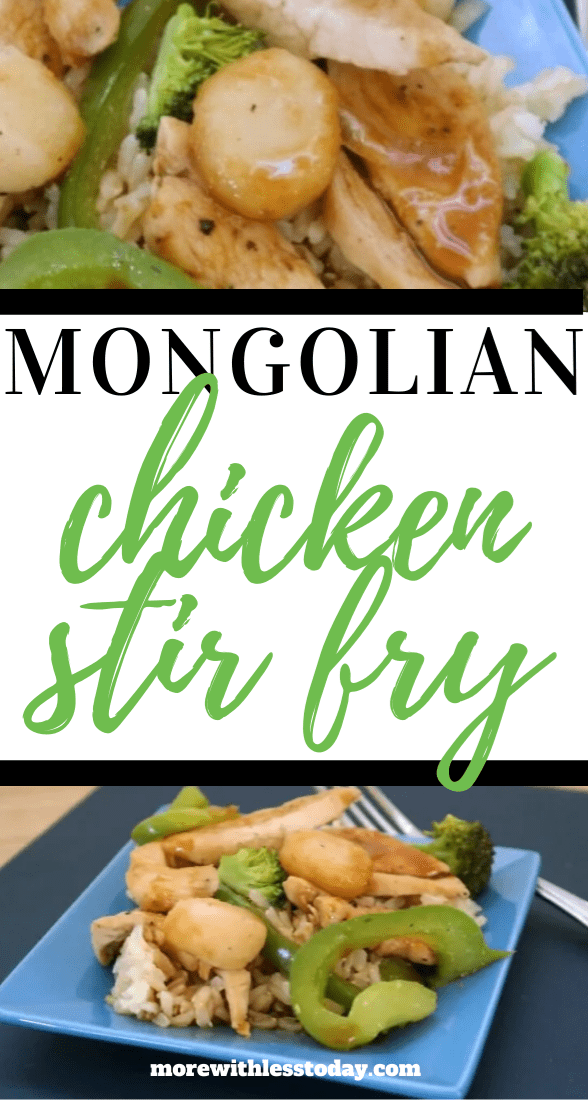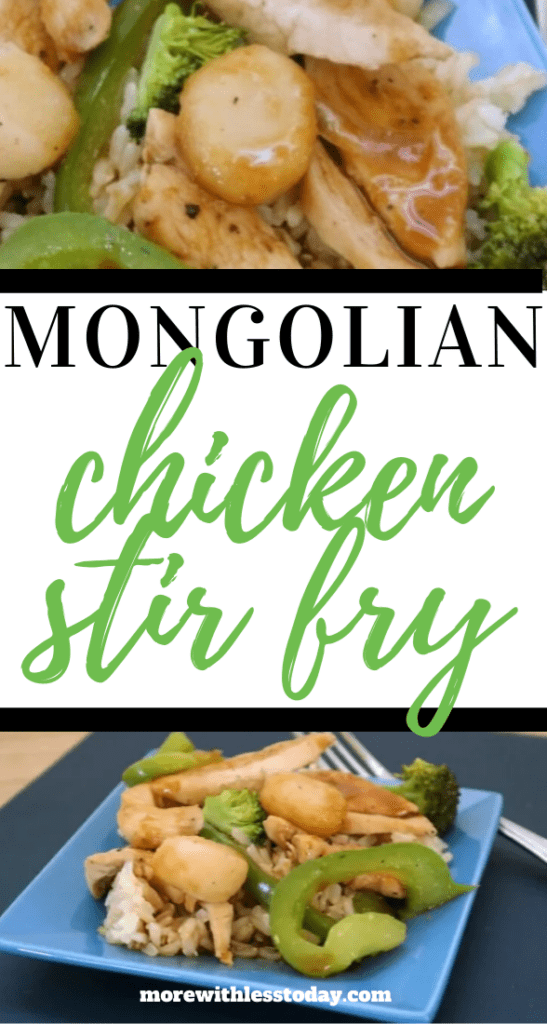 What are your favorite easy weeknight meals?