Have the right equipment can make the difference between a great camping experience and one that you never want to repeat. Here are must-have camping gear for your next camping trip recommended by Men's Health magazine and featured on The Today Show website.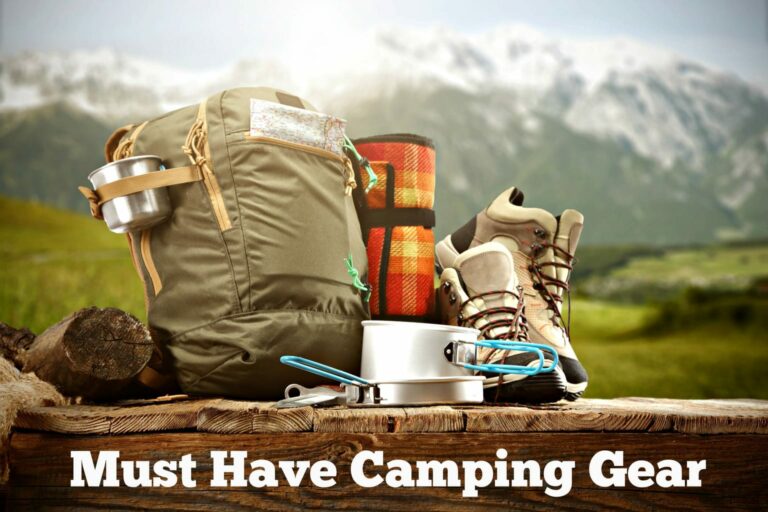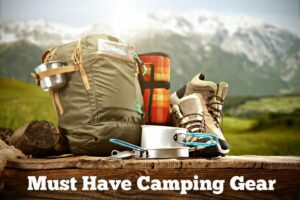 Whether you're an expert camper, roughing it for the first time or simply spending a night in the backyard, check out these outdoorsy picks to make your next experience a great one. We are not affiliated with The Today Show or Men's Health Magazine, we just share them for our readers to evaluate. We may receive a small affiliate commission with a purchase but your price does not change.
Must Have Camping Gear for Your Next Camping Trip
Flatiron Three-Person Instant Dome Tent, Coleman
This tent is easy to assemble because the support poles are already attached — it can be set up in a mere 60 seconds! This water-resistant pick has enough room inside for a queen-sized air mattress and can sleep up to three people.
Luminoodle Light Rope, Amazon
Sometimes, the night sky just doesn't provide enough light. This waterproof string of lights comes in 5- and 10-feet long options, and in white or colored lights. This is an especially great buy since the battery pack can work double duty and be a phone charger. Bean said he even uses this practical piece of gear on his porch at home.
[now expired]
North Face Aleutian Sleeping Bag, The North Face
Lightweight and portable, this sleeping bag is a high-quality product at a good price. The insulation is made up of 30 percent post-consumer recycled material and packs really small.
Marmot Nano Wave Sleeping Bag, Marmot
Another small and light option, this sleeping bag is perfect to pack with you while biking or kayaking. On those late autumn camping trips, it'll keep you warm when the weather gets down to 45 degrees.
Eddie Bauer Bacon Pack, Eddie Bauer
This backpack might only weigh a pound and a half, but its capacity seems limitless. It can even hold skis!
Camelbak Scout Hydration Pack, Camelbak
This backpack is made especially for kids and includes a water pouch on the inside and a safety whistle.
Leatherman Juice CS4, Leatherman
According to Bean, this multi-tool super knife has everything you need to get through anything you might encounter on the hiking trail. This gadget includes 15 tools in all: a corkscrew, pliers, scissors, a bottle opener, wire cutters and much more.
Nomad 7 Plus Solar Panel, Goal Zero
This solar panel charges USB devices while protecting them from the sun, and it weighs less than 1 pound.
Biolite Cookstove, Biolite Energy
This wood-burning stove will cook your meals on a single charge of the USB-rechargeable airflow.
Snow Peak Collapsible Coffee Drip, Snow Peak
Need your coffee no matter what? Make fresh brew on the trail with this stainless steel, foldable brewer.
Survive Outdoors Longer Survival Medic, Survive Outdoors Longer
An emergency blanket, Fire Lite, sparker, tinder, a whistle, duct tape, a button compass, antiseptic wipes, gauze, bandages … what isn't included in this waterproof pouch?
Please let us know in the comments if you have any ideas to add to the list of must have camping gear for your next camping trip.