If you want to add some must-have Christmas Decor, we found adorable items suitable for all budgets. Every year I like to get a few new things to add to my holiday decor. I'm loving those Santa refrigerator door handles. I've not seen those before!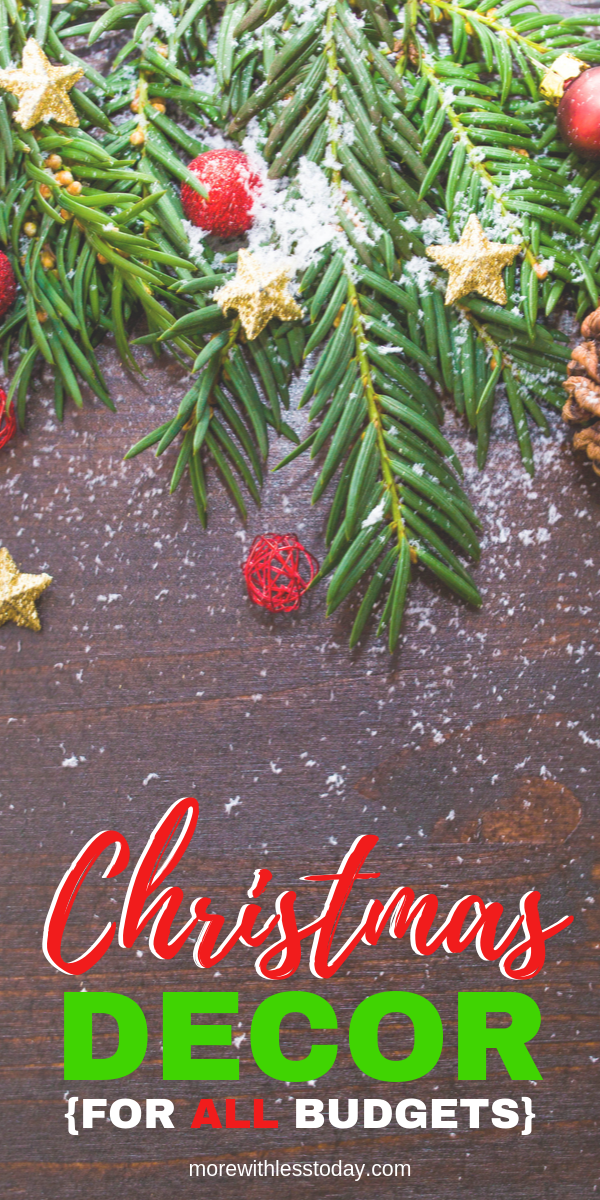 My goal this weekend is to take down all of my Christmas decorations from the attic and to begin decorating the house. When will you begin your holiday decorating?
All of this must-have Christmas decor is available from Amazon so you can read what others think and check prices and shipping. As an Amazon Associate, I earn from qualifying purchases.
Must-Have Christmas Decor For All Budgets!
Burlap Christmas Advent Calendar
This fun Christmas Advent Calendar is designed like a garland with Christmas tree, star, and heart shape with numbers from 1-24 counting down the days to Christmas, which is always a great family tradition to keep in your home. Do you have an Advent Calendar tradition?
Winter White Velvet Trees Set of 3
Add this holiday decor to your mantle, table, a shelf, or where you want to add a luxurious touch to your home this season!
How cute is this little family? Each Reindeer is a unique handmade piece of art. There are no two that are the same.
White Snowflakes Window Clings 184-pieces
Let it snow… with these fun window clings! They don't use adhesive – they just stick on their own, and they are reusable!
Snowman Kitchen Covers and Magnet Advent Calendar
This set adds a splash of holiday style to your kitchen – you'll wish they made this set for every kind of holiday (oh! maybe they do, I'm going to go look…)
Poinsettia & Holly Embroidered Table Runner
This beautiful design decorates your dining table, dresser, or coffee table– just perfect for the holidays.
Set of 2 Pine Trees with Red Berries and Burlap
These are great for holiday crafts, Christmas village, and train setups or centerpieces.

Flameless LED 4/5/6-Inch Drip-less Wax Pillar Candles
These safe LED candles are ideal for bookshelves, bedrooms and as safe focal points in holiday wreaths and centerpieces.
Premium Holiday Plush Fleece Throw
This super cozy flannel fleece blanket provides the perfect accent for your couch, sofa, bed, and living space this holiday season.
Christmas Throw Pillow Covers, 4-piece Set
These throw pillows add the perfect touch to your couch, chairs, or bed this Christmas!
If you love old-fashion Christmas decor, don't miss our fab finds for Farmhouse Christmas Home Decor
PIN for Later!