Recently my daughter has a new found love for all things nautical. I grew up on a lake and have always loved the beach, water, sand and such. Most weekends during the warm months we return to my childhood home and the lake. The kids love to be in and around the water. I'm glad I have passed this love on to them.
We are now preparing to do a room makeover for my daughter in a beachy, nautical look. This Nautical Theme Bottle Vase will make a great piece of decor on a dime!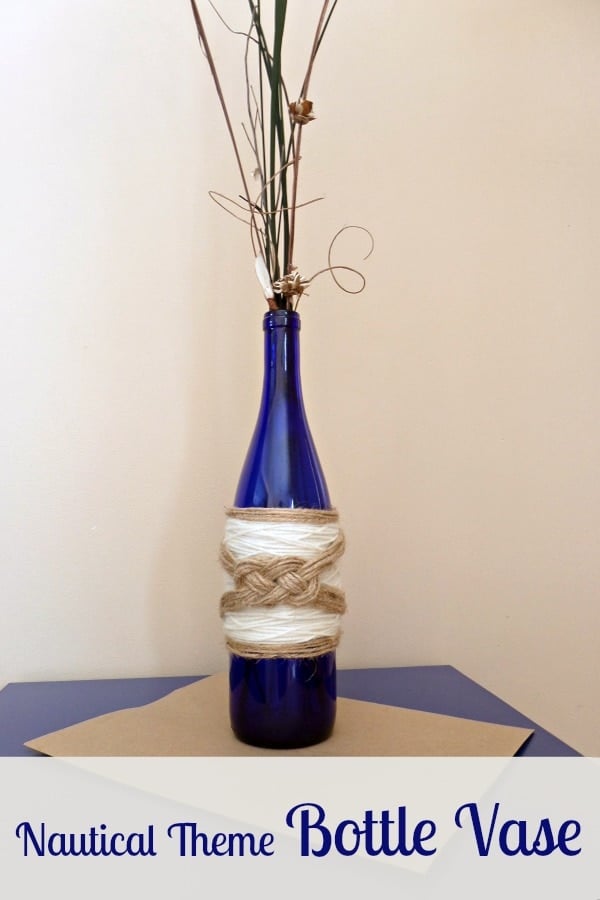 Nautical Theme Bottle Vase
Supplies:
empty bottle – I had this lovely blue wine bottle

white or cream yarn

twine

glue gun and hot glue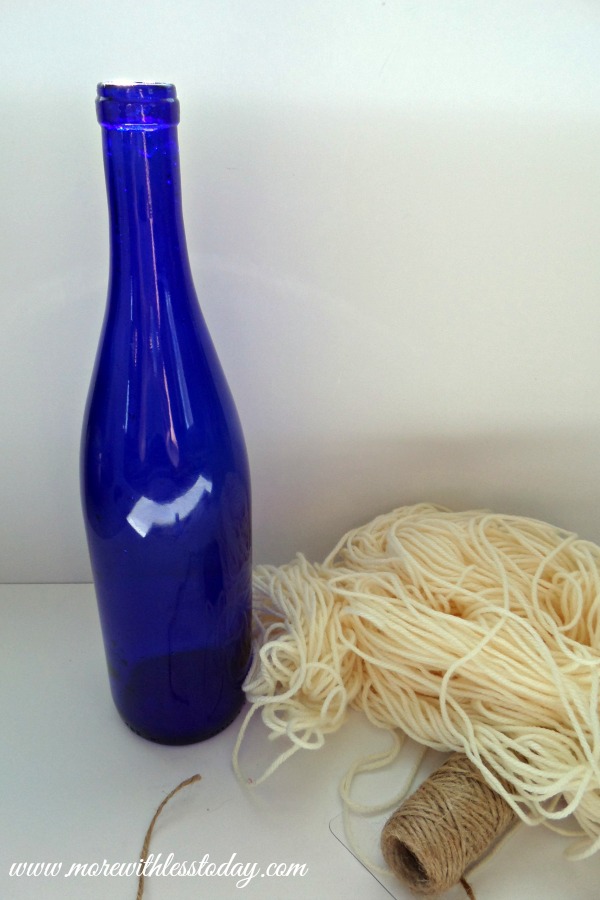 Instructions:
Begin by placing a small spot of hot glue on what will be the back of the vase. Quickly place the yarn into the hot glue to secure. Then begin wrapping the yarn around the bottle.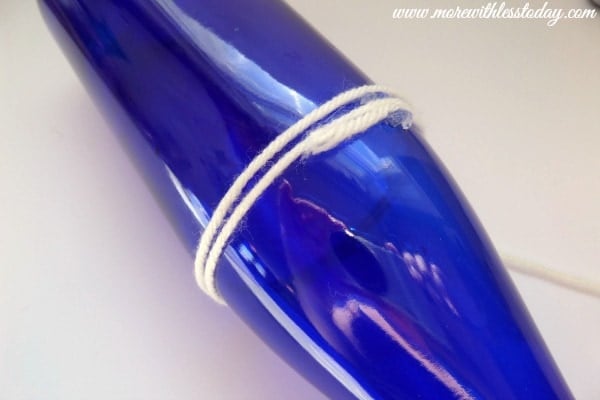 Use additional hot glue as needed to secure the yarn but only on the backside. Continue wrapping the bottle until you have covered 4″-5″ of the center. You can cover more if you like.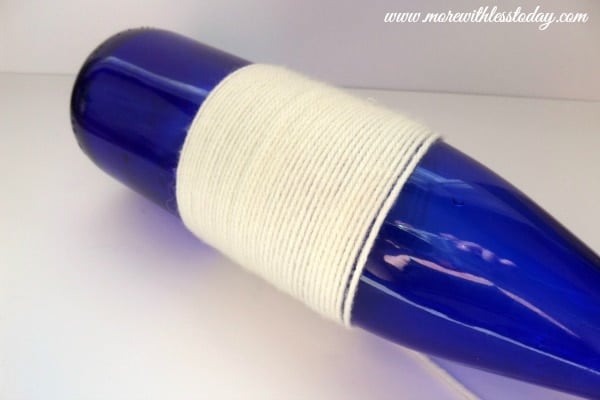 Once the bottle is wrapped secure with hot glue again. I wanted to add a little more texture so I wrapped the yarn a few more times at an angle around the bottle.
Add a border of twine to the top and bottom of the yarn section. Use hot glue to secure like you did the yarn.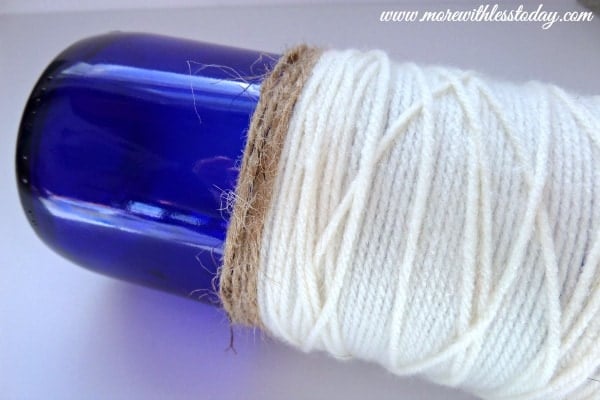 For added detail you can add a variety of embellishments to the vase. You could add an anchor charm or shells or anything beach or nautical themed. I chose to make a sailor's knot with my twine. There are many tutorials available to learn how to make these. I added the twine sailor's knot to the vase with hot glue.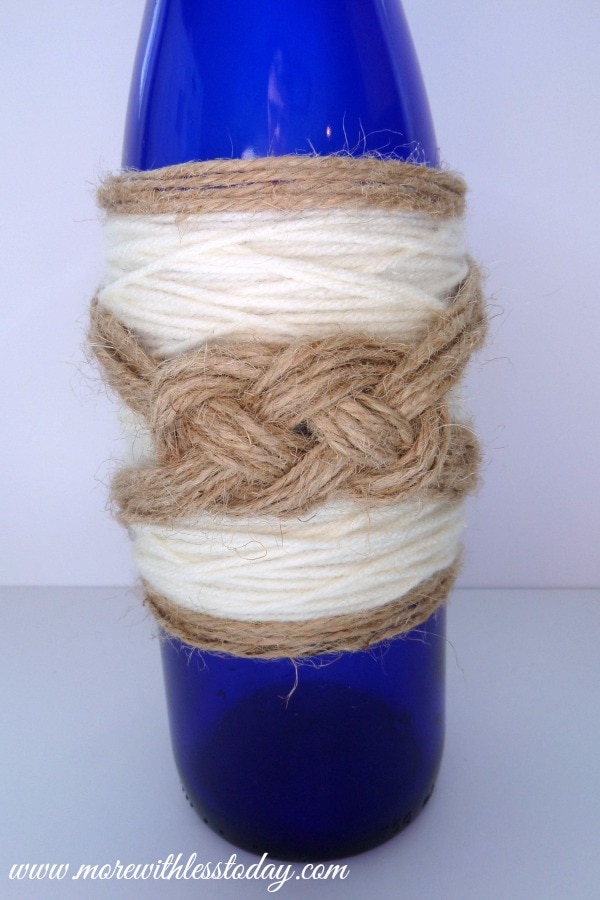 Fill your vase with flowers or beach grass and display!
Do you have any Decor on a Dime ideas to share with all of us?
We think you will also enjoy: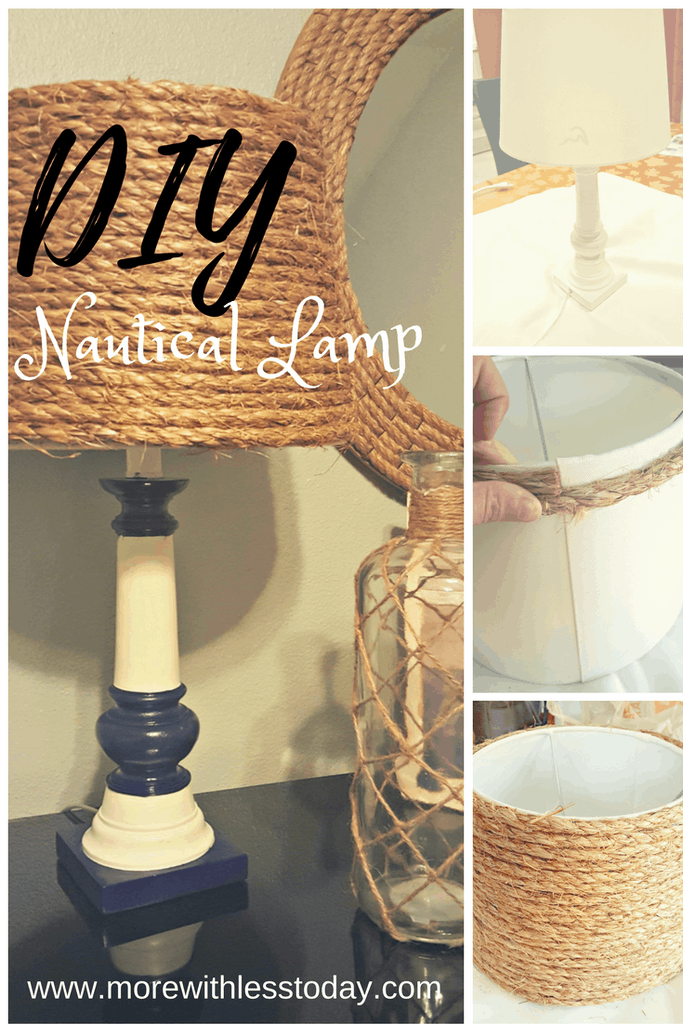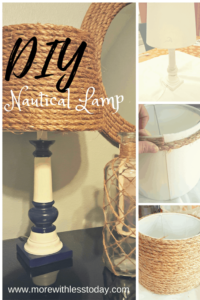 Turn an Old Lamp into Nautical Decor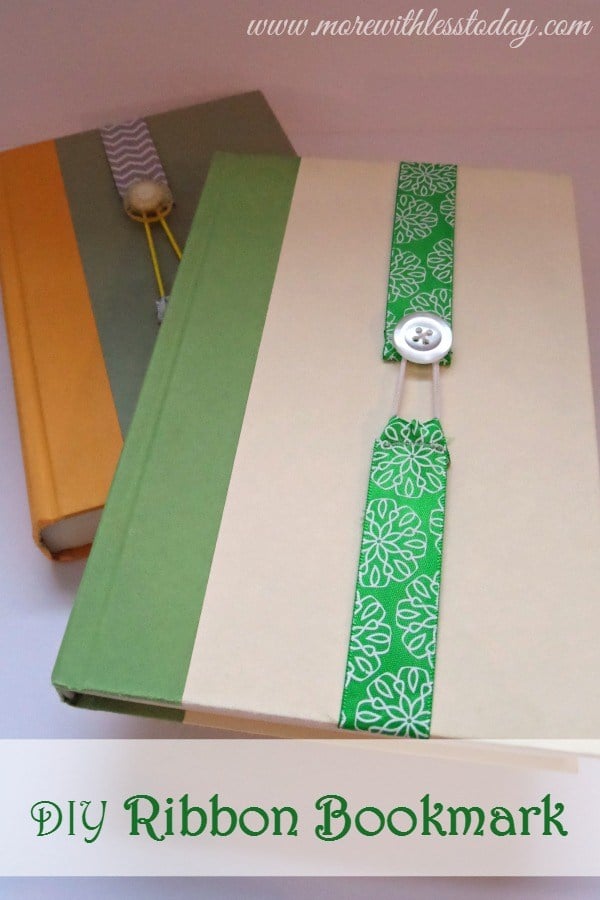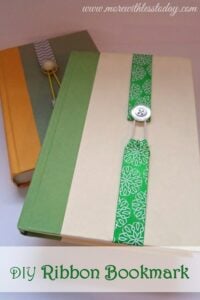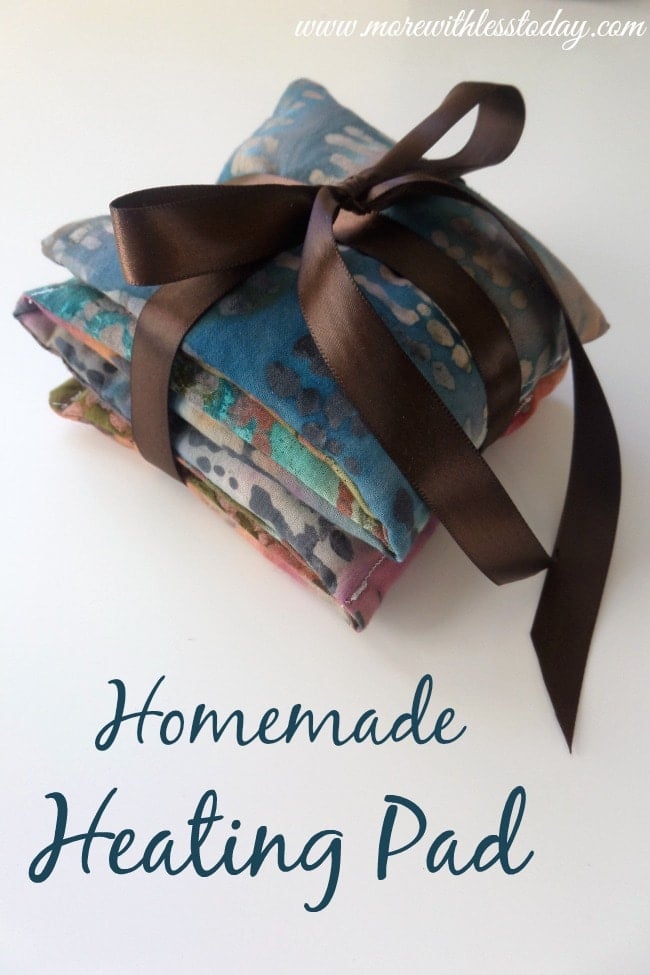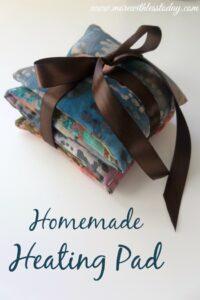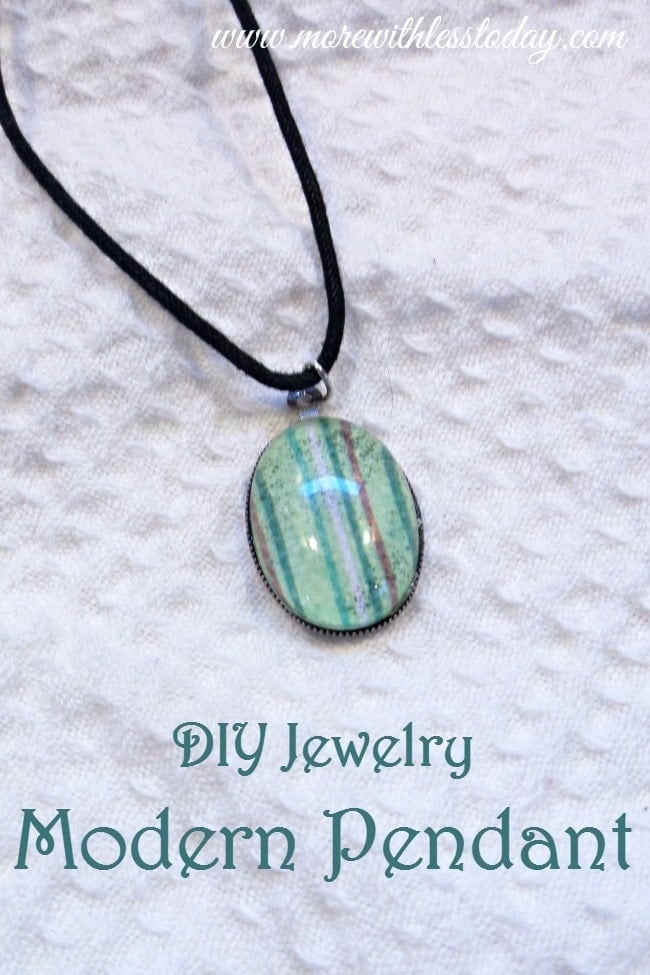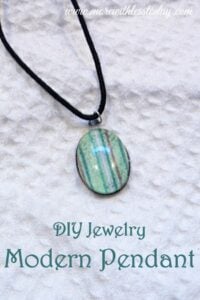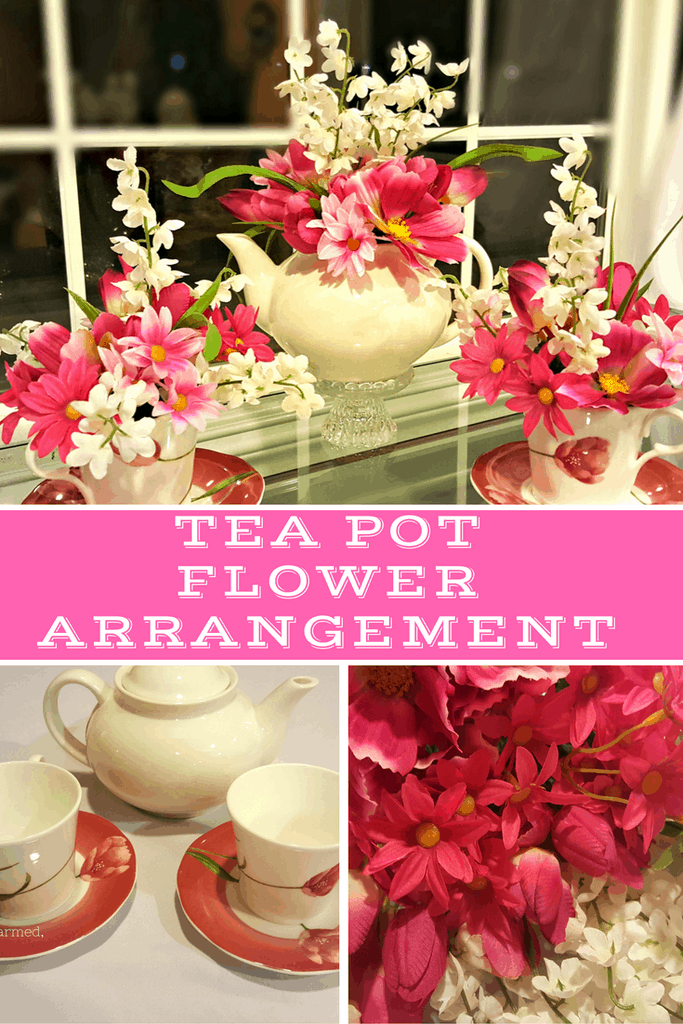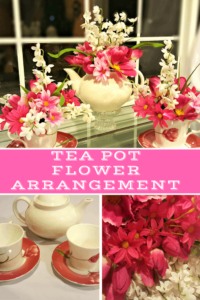 Tea Pot Flower Arrangement – An Easy DIY Gift Idea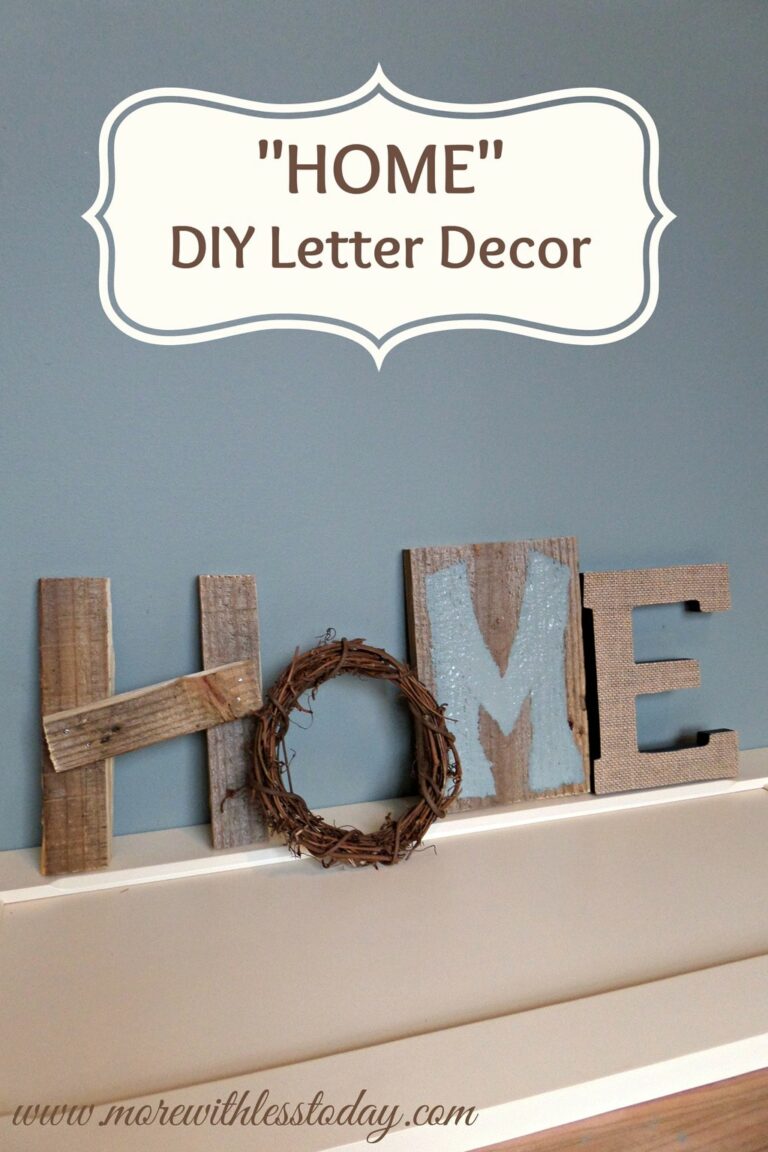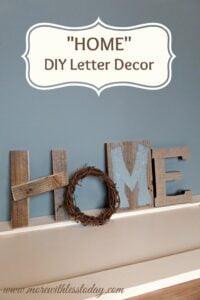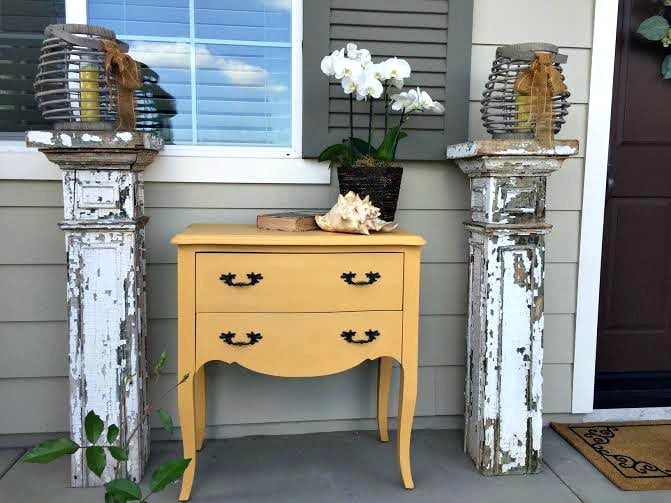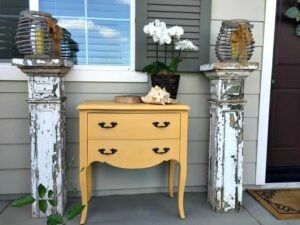 How to Easily Paint Old Furniture
Follow us on Pinterest for more DIY Ideas!