"Traffic is the fuel of every successful business. The more people you can get in front of, the bigger impact you can have, which, in turn, usually creates more money for you." Russell Brunson.
This post is written by me on behalf of Traffic Secrets: The Underground Playbook for Filling Your Websites and Funnels with Your Dream Customers by Russell Brunson. All opinions are 100% my own. I'm taking the 30-Day Traffic Secrets Challenge. See what I'm learning and what I need to do better!
"Traffic Secrets approaches traffic from a completely different direction than anyone has discussed before: less from the tactical, fly-by-night operations and more from the tactical, long-term strategies that will ensure a consistent flow of people into your funnels."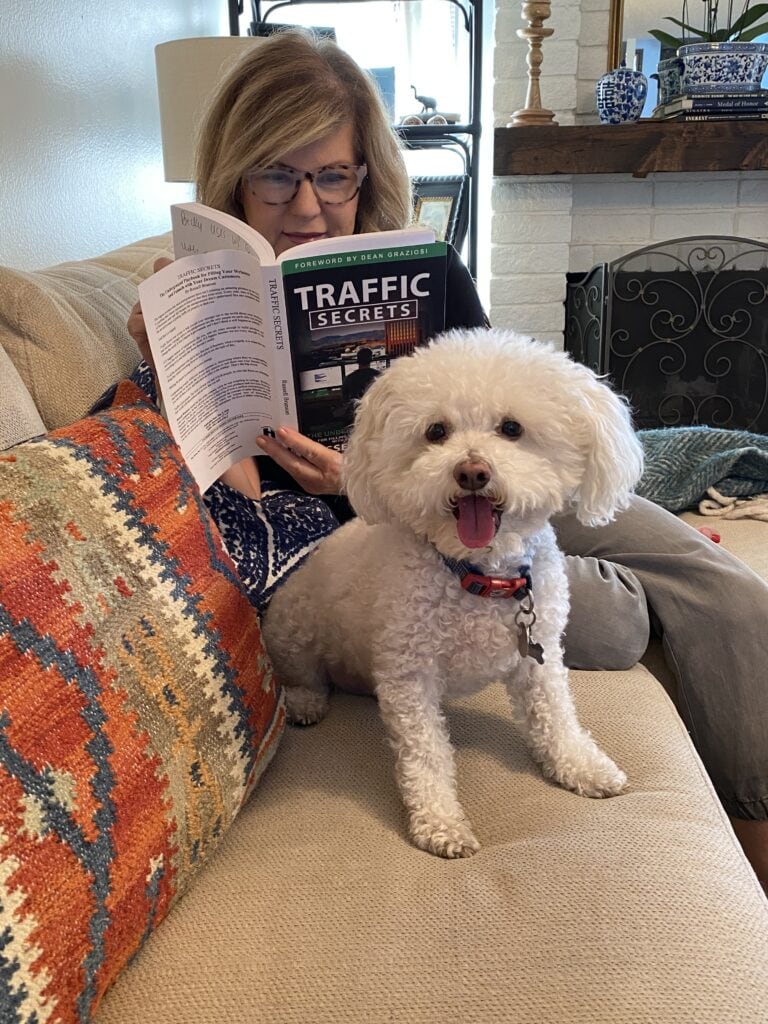 Me and my Chief Executive Officer, Buddy.
How do people online know you exist? This is the most challenging part of being an online entrepreneur, blogger, website publisher, or business owner with an online presence.
"The biggest problem that most entrepreneurs have isn't creating an amazing product or service; it's getting their future customers to discover that they even exist. Every year, tens of thousands of businesses start and fail because the entrepreneurs don't understand this one essential skill: the art and science of getting consumers to find you." from Traffic Secrets.
When I began my blog way back in 2009, it started as a hobby and I happily shared it with friends and family. I was about to be an empty nester and I thought it would be interesting to learn how to write a blog. I'm always sharing the tips and tricks I learned about stretching dollars and resources as the daughter of world-class frugal parents. When my children were small, we made the sacrifice for me to stay at home, so part of my job was to be a good steward of our resources.
When my daughter went to college, I entered the working world outside the home again. Several years later, my boss came to me and said she did not know if they were going to be able to make payroll that month. I had always wondered and secretly wanted my little blog to be my full-time endeavor but doubted my ability to make a sufficient income to justify working on it full time.
I took about 6 months to study and read everything I could about online marketing. Here I am 11 years later as a full-time blogger, and I am still studying and reading about online marketing. Like any other business, a blog writer needs to stay on top of the constantly changing landscape and learn new ways to reach readers and followers.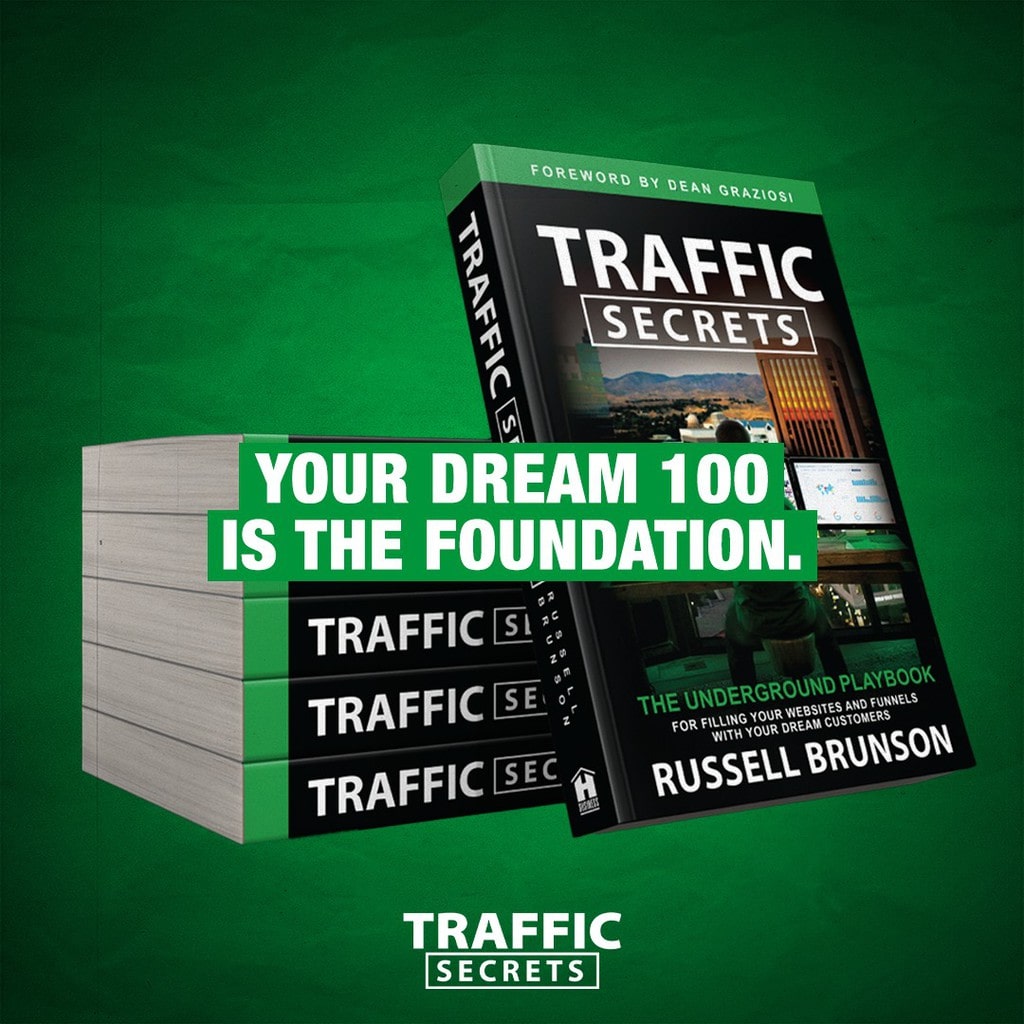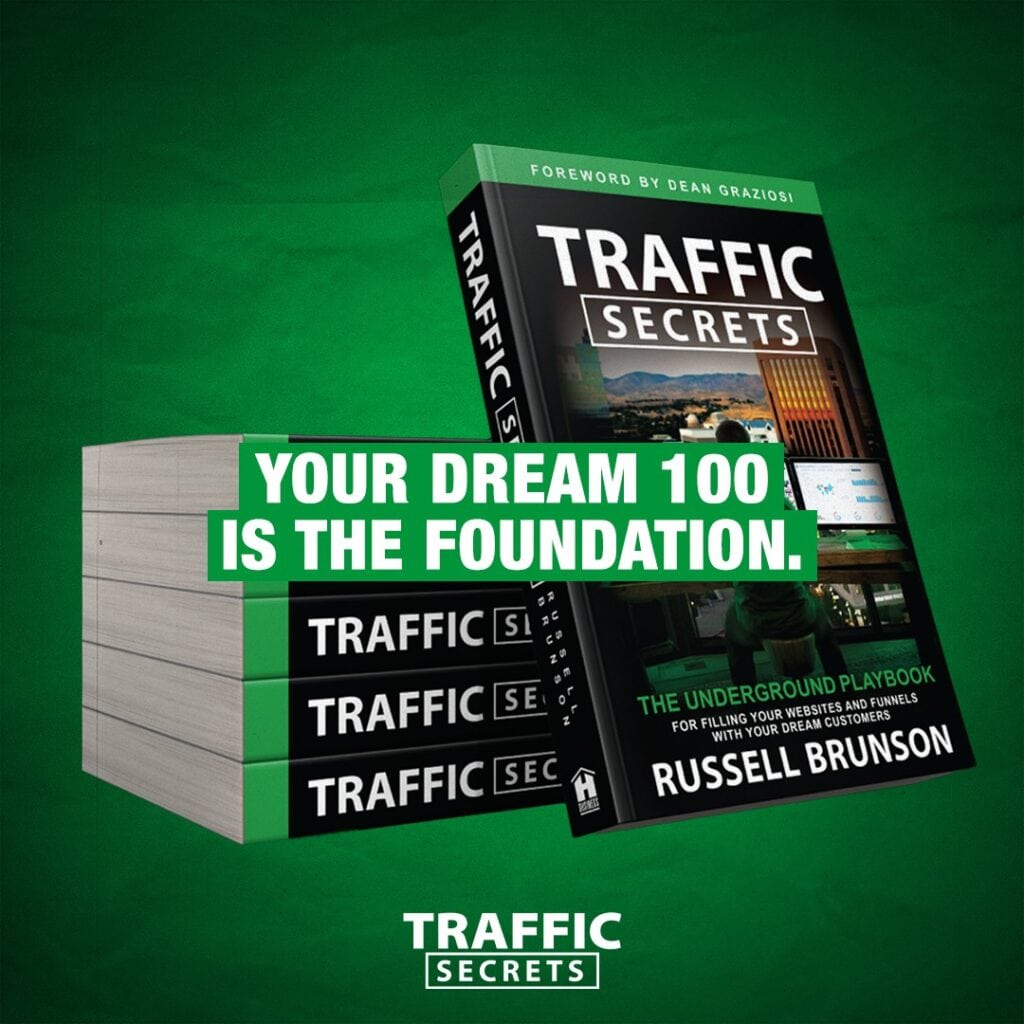 In the early days, I would post about whatever I was interested in on any particular day. Once I became a full-time blogger, I began to pay attention to what my readers were interested in. That step made a huge difference.
When the book arrived, I did a quick skim through the chapters. It made me happy to see that I've done many of the steps found in Traffic Secrets, however, now that I'm almost finished with the book, I've learned I need to go deeper and to be more strategic in many areas.
There are 4 key strategies as you go through the 30-Day Traffic Secrets Challenge: how to find your dream customers; partner with your Dream 100, refine your hooks, stories, and offers; and convert all your traffic into traffic that you own."
Each day there are 4 easy steps to accomplish your daily challenge tasks.
Step #1: Read the Traffic Secrets Book
Step #2: Do Your Workbook Activities
Step #3: Implement What You've Learned
Step #4: Post on Social Media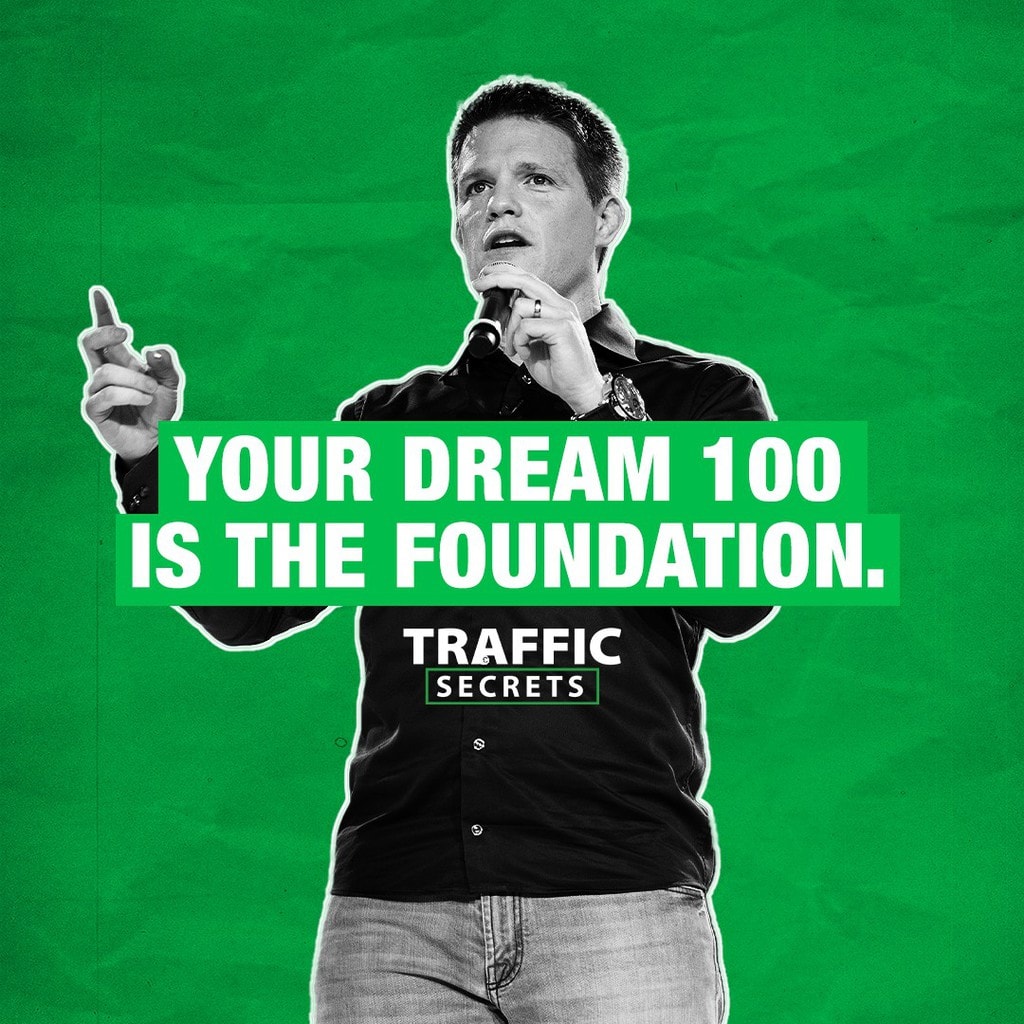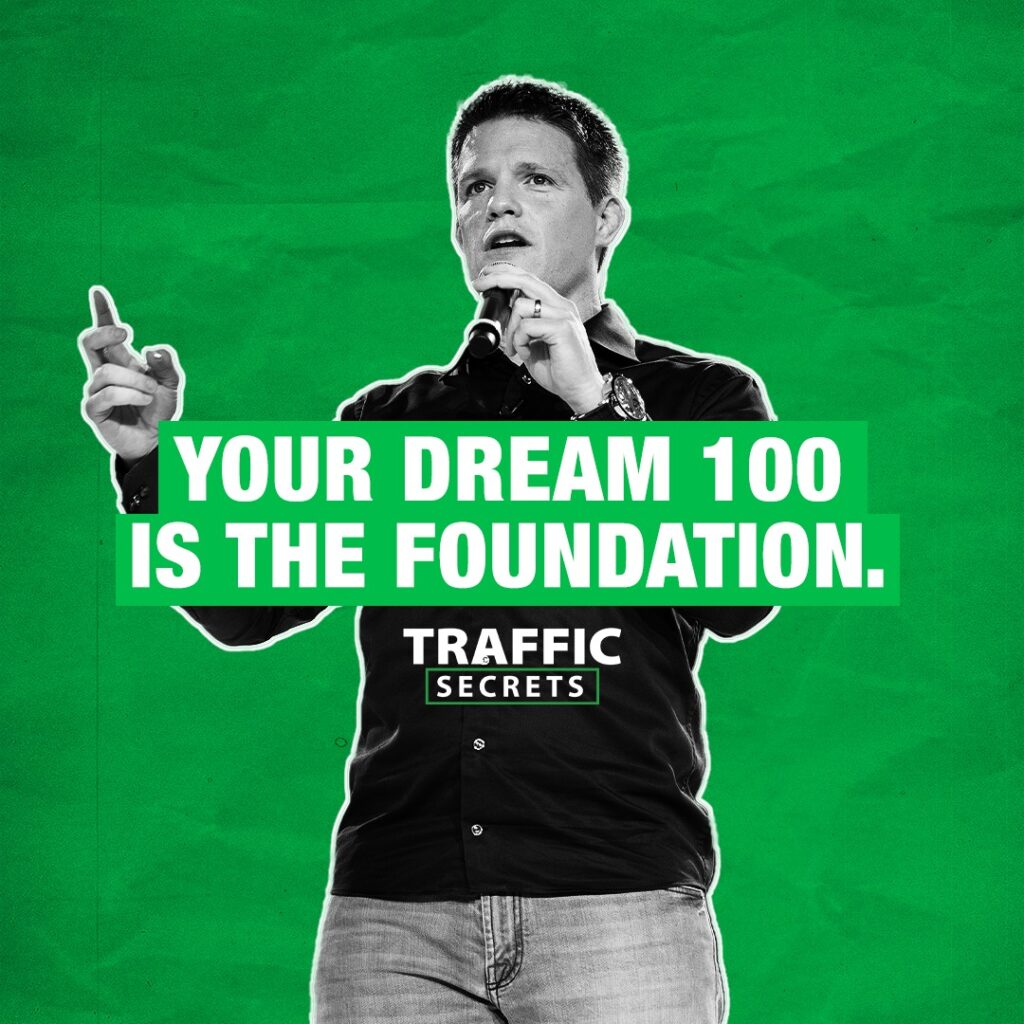 Find more dream customers
I've looked at the demographics of my blog and social media channels over the years and thought I had a pretty good idea of the interests of my readers. Traffic Secrets has shown me that I need to study my readers and followers in order to find more like them. I have not been strategic in my desire to grow my site.
Russell gives actionable ways to do such as which Facebook groups do they follow, what other Instagram influencers do they follow, what Podcasts do they listen to, what are they searching for? Once you know where they are online, he gives great suggestions on how to get in front of them.
Getting to know you
"Your mess becomes your message." Over the years, I've struggled with sharing more personal stories on my social channels. I've felt that my life just isn't that interesting! But in looking back, I've made the best connections when I shared about losing my dad, then my mom, my two children getting married in the same year, the challenges of being a mother-in-law and recently becoming a first-time grandmother.
Traffic Secrets has encouraged me to do more personal sharing, especially using Instagram stories. Russell says he shares up to five times a day on Instagram stories! I'm not sure I could ever keep up with that pace.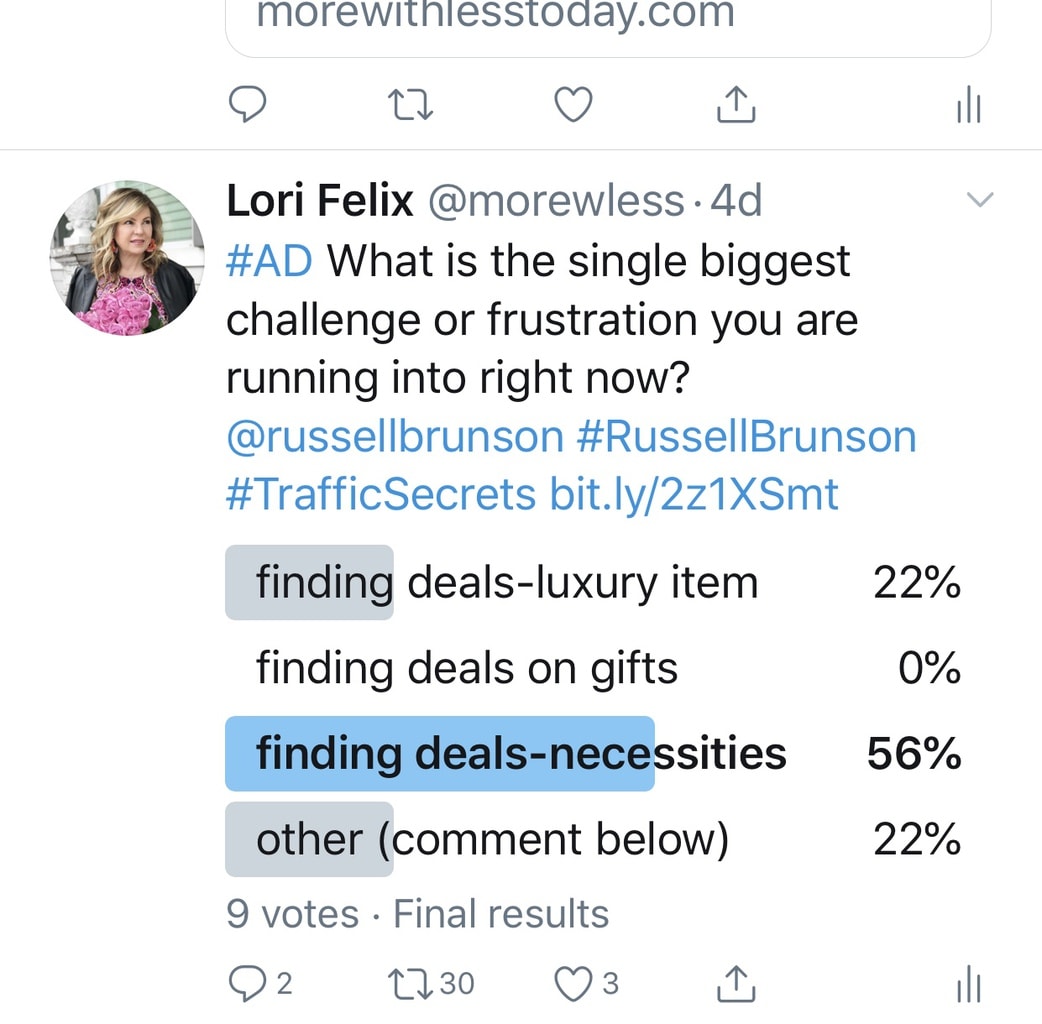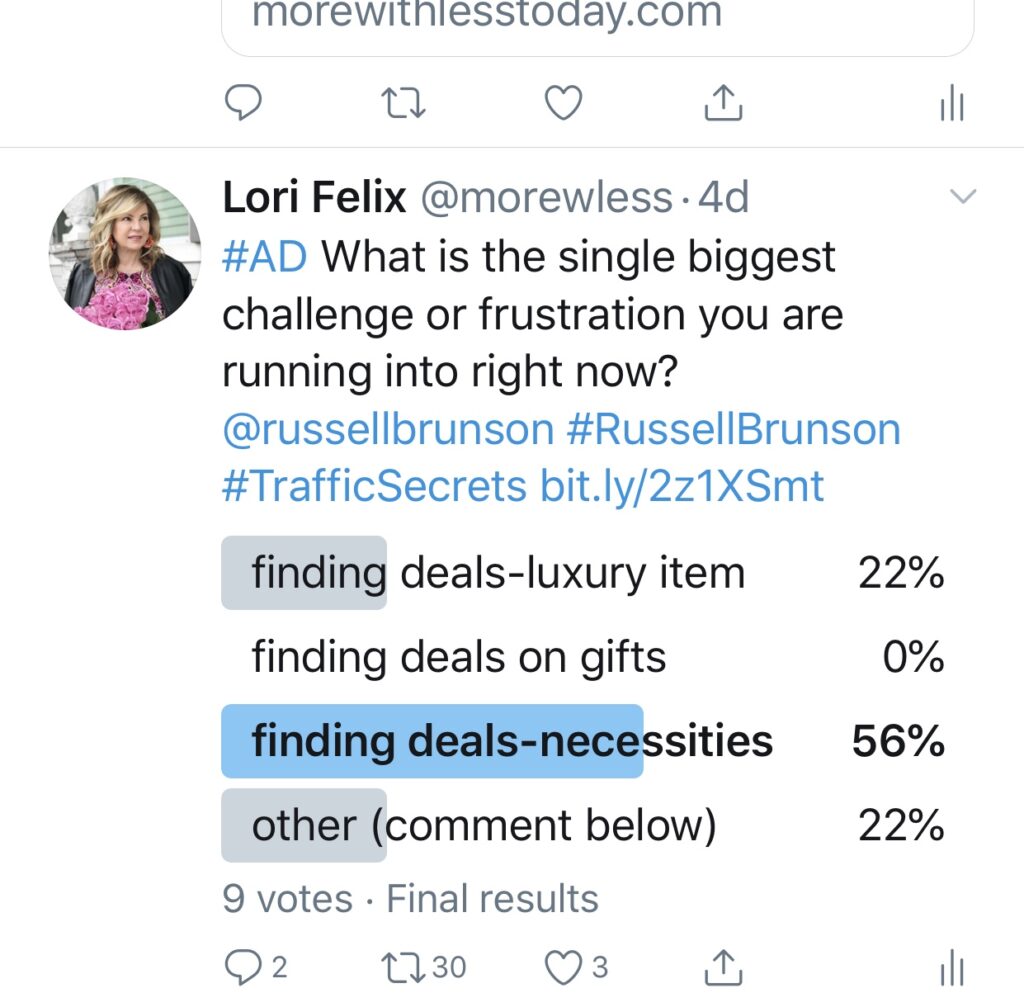 After reading the book, I've identified some key areas that I want to improve on including doing more videos, sharing on YouTube and Instagram TV, updating old posts and adding video, using polls on social media, and personalizing my newsletter.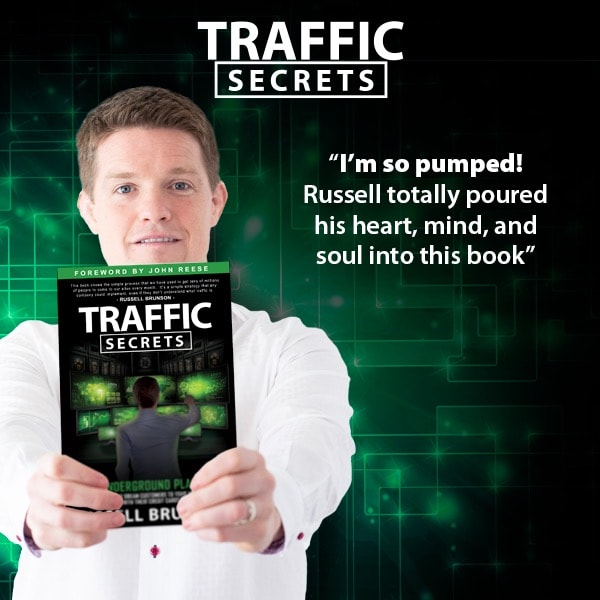 "Russell Brunson is a Best-Selling Author & CEO of $100M software company ClickFunnels. He has built a following of over a million entrepreneurs, sold hundreds of thousands of copies of his books, and popularized the concept of sales funnels. In 2014, Russell and partner Todd Dickerson launched ClickFunnels, which became the fastest-growing non-venture backed software company in the world."
If you are interested in learning key strategies to increase your site traffic, Get Your Copy here. The book is free, just pay shipping and handling.

This post is written by me on behalf of Traffic Secrets: The Underground Playbook for Filling Your Websites and Funnels with Your Dream Customers by Russell Brunson.