The Nordstrom Anniversary Sale has some great travel clothes on sale now for Nordstrom cardholders. If you are taking a vacation this summer, some of my favorite items I bought and wore on my Viking River cruise last month are on sale. If you are not a Nordstrom cardholder, take a look and add what you like to your wish list and then shop the sale beginning July 17th. I encourage you to take a look now because some of the items I am featuring are on sale right now regardless of your Nordstrom status!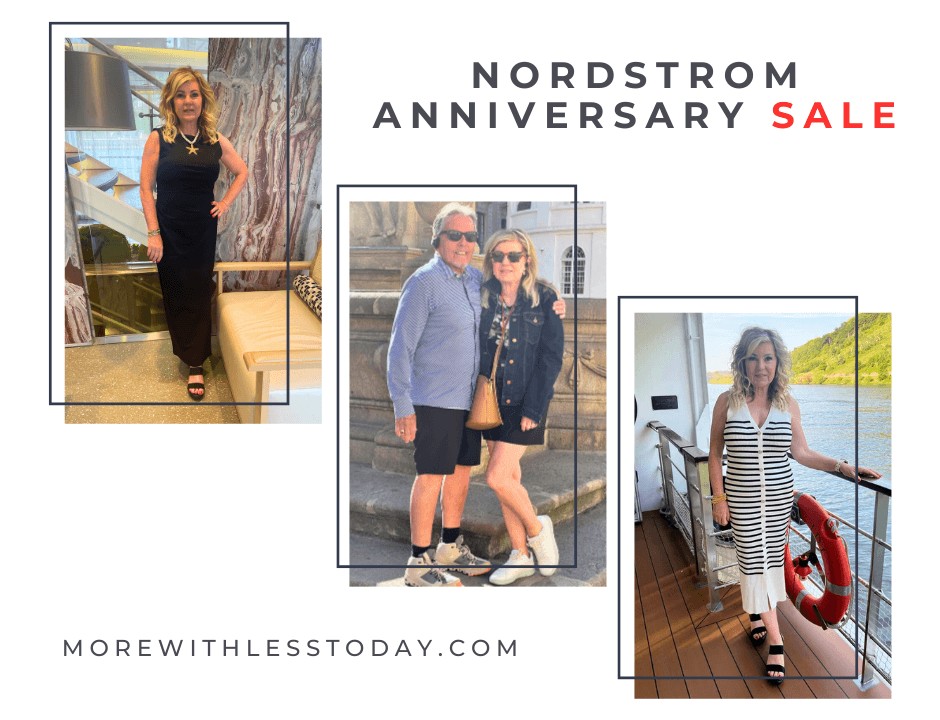 Before my trip, my Nordstrom personal shopper Melanie introduced me to the brand Open Edit and I am now a huge fan. I think the prices are very good for Nordstrom and the quality of the clothes is also excellent.
I have affiliate relationships which means I may earn a small referral commission at no additional cost to you if you shop using my links.
My Top Picks for Nordstrom Anniversary Sale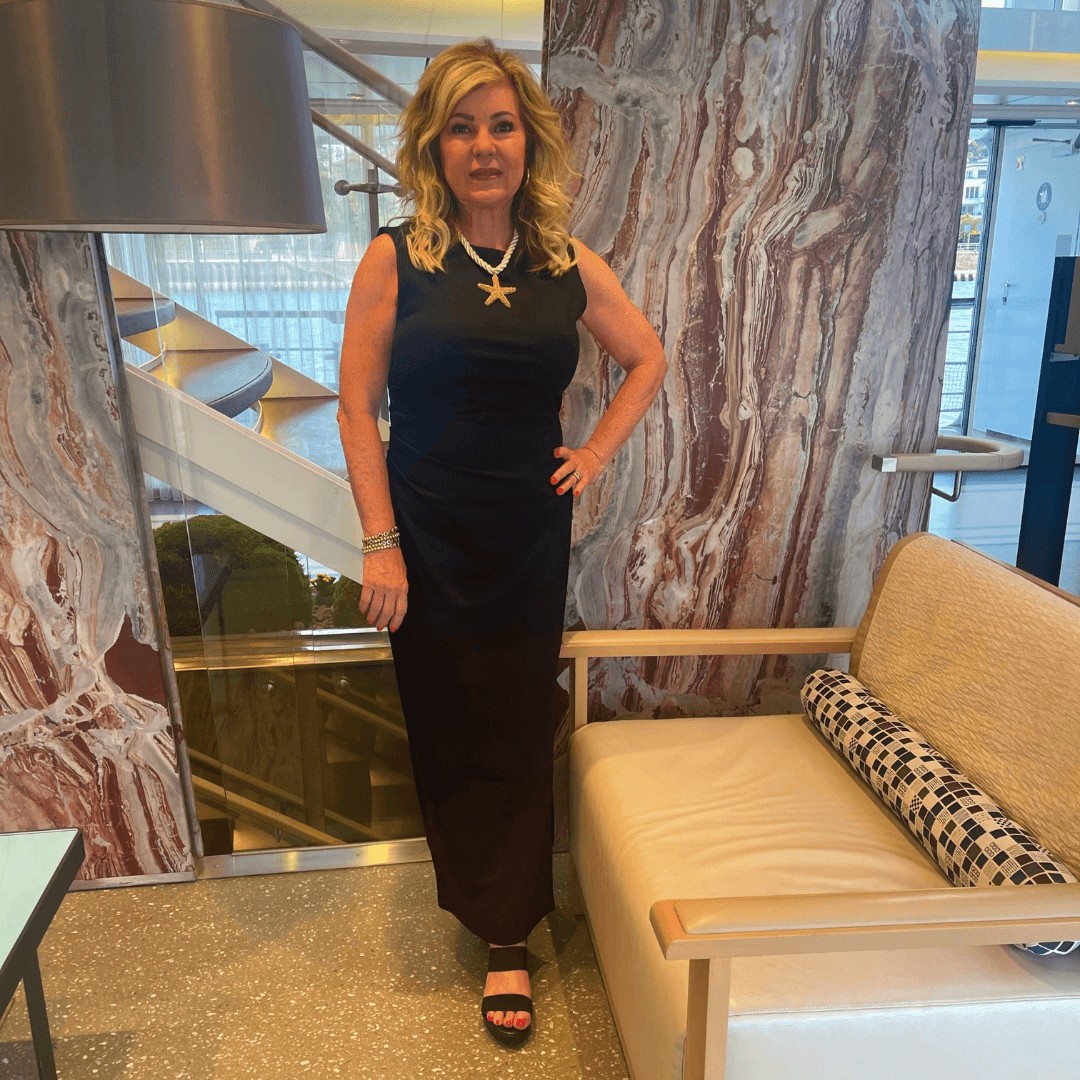 This black dress by Open Edit is very flattering without being too clingy.
Right now the dress is 30% off and priced at under $50. The previous price was $69.00 and that is what I paid before the sale.
I'm wearing a size medium and I am short so if you are taller, the dress would be more of a midi-length. Wear it with your favorite sandals, jean jacket, or shawl. It packs easily and did not wrinkle. It can be dressed up or down.
My starfish necklace is from Zara. I bought it on my trip to the new store in Paris – so fab!

I just bought the
teal color
on sale and it is such a pretty shade of blue! I'm going to see the Tina Turner Musical next week and plan to wear it. I will try to get my husband to take a photo of me in it.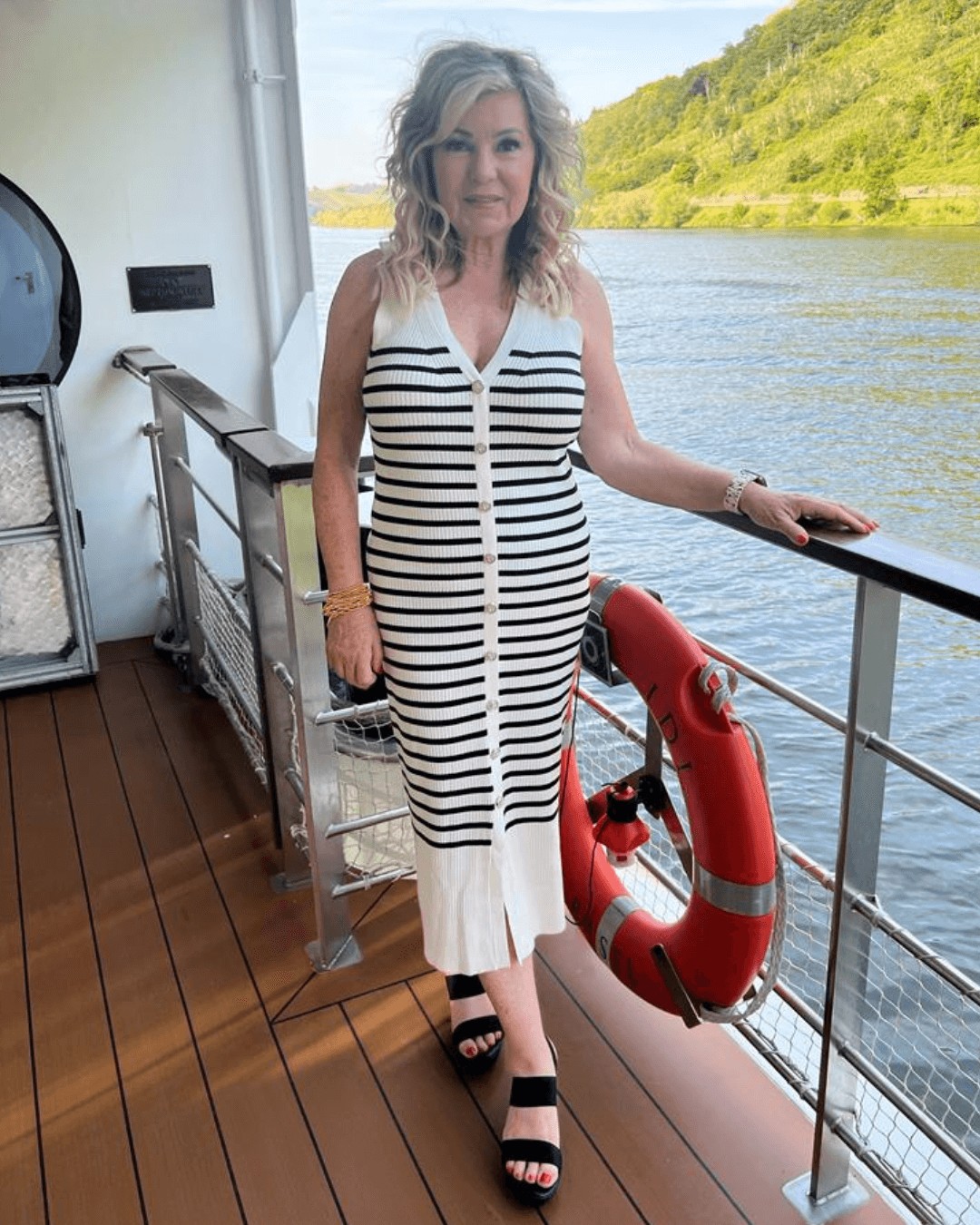 This dress is marked down 20% right now. It is a ribbed fabric that skims the body but does not cling. It packed easily and did not wrinkle.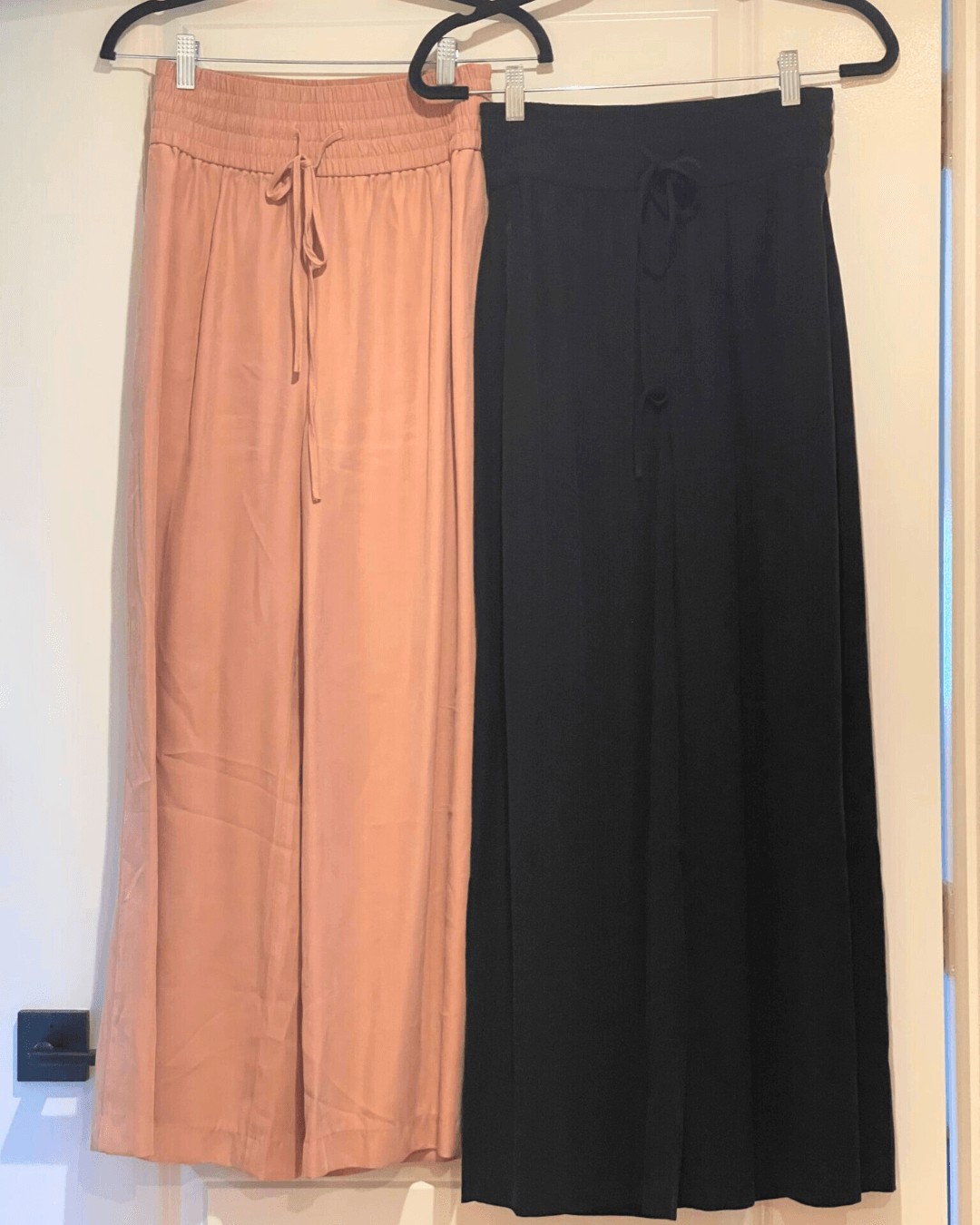 I also purchased two pairs of high-waisted pants from Open Edit before my trip, one in black and one in Tan Nougat. They do wrinkle like linen pants but they are very comfortable and can be dressed up or down. I wore them with a bodysuit to dinner on the ship. They look great with tennis shoes or sandals.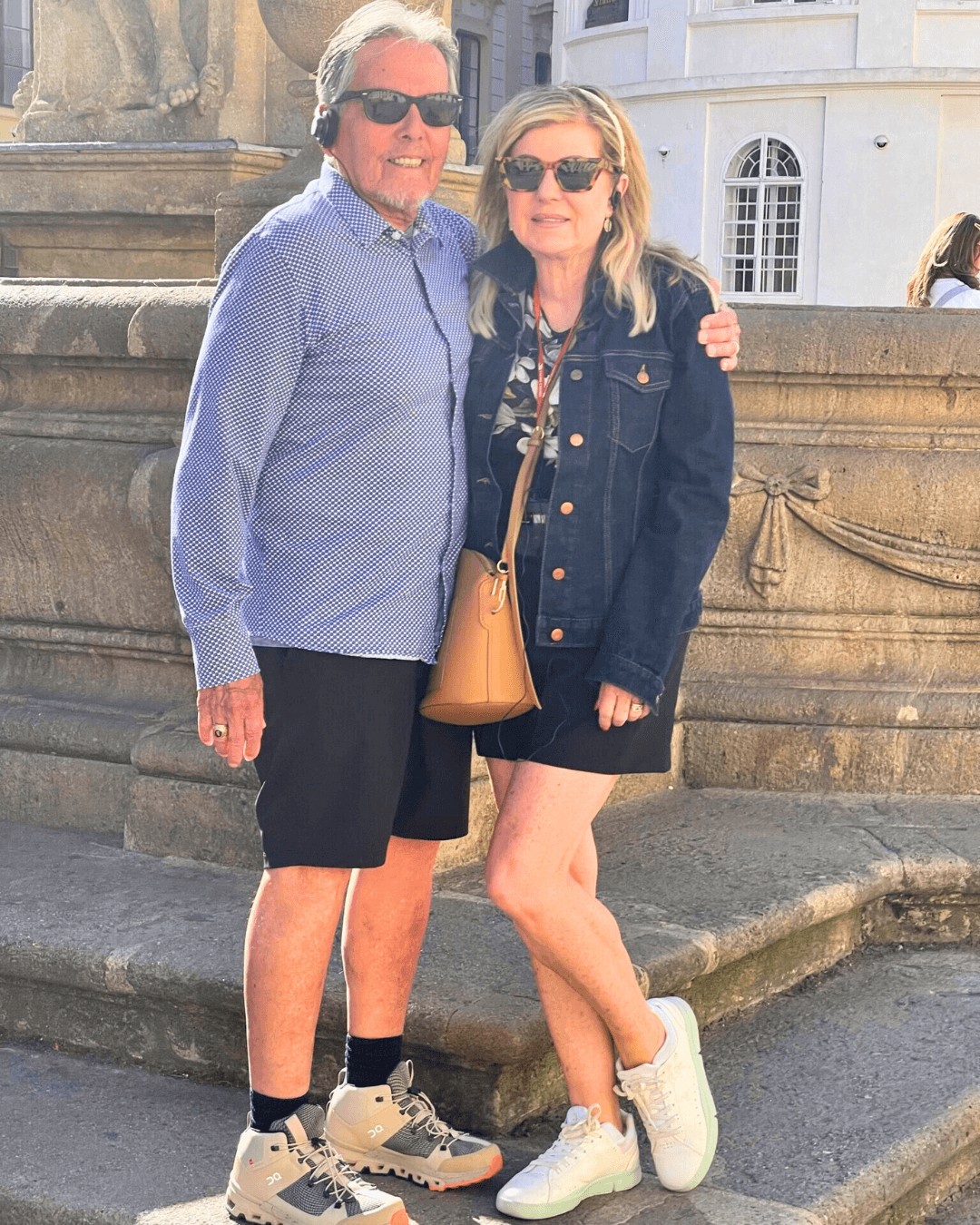 My husband and I are both fans of On Cloud athletic shoes. I have two pair. The ones I am wearing above are their new court shoes which I also wear to play pickleball. We wore them on our vacation and walked for miles and on cobblestones and our feet never hurt.
I do recommend sizing up a half-size. Not all of the On Cloud styles are on sale but here is the link to see the ones that are.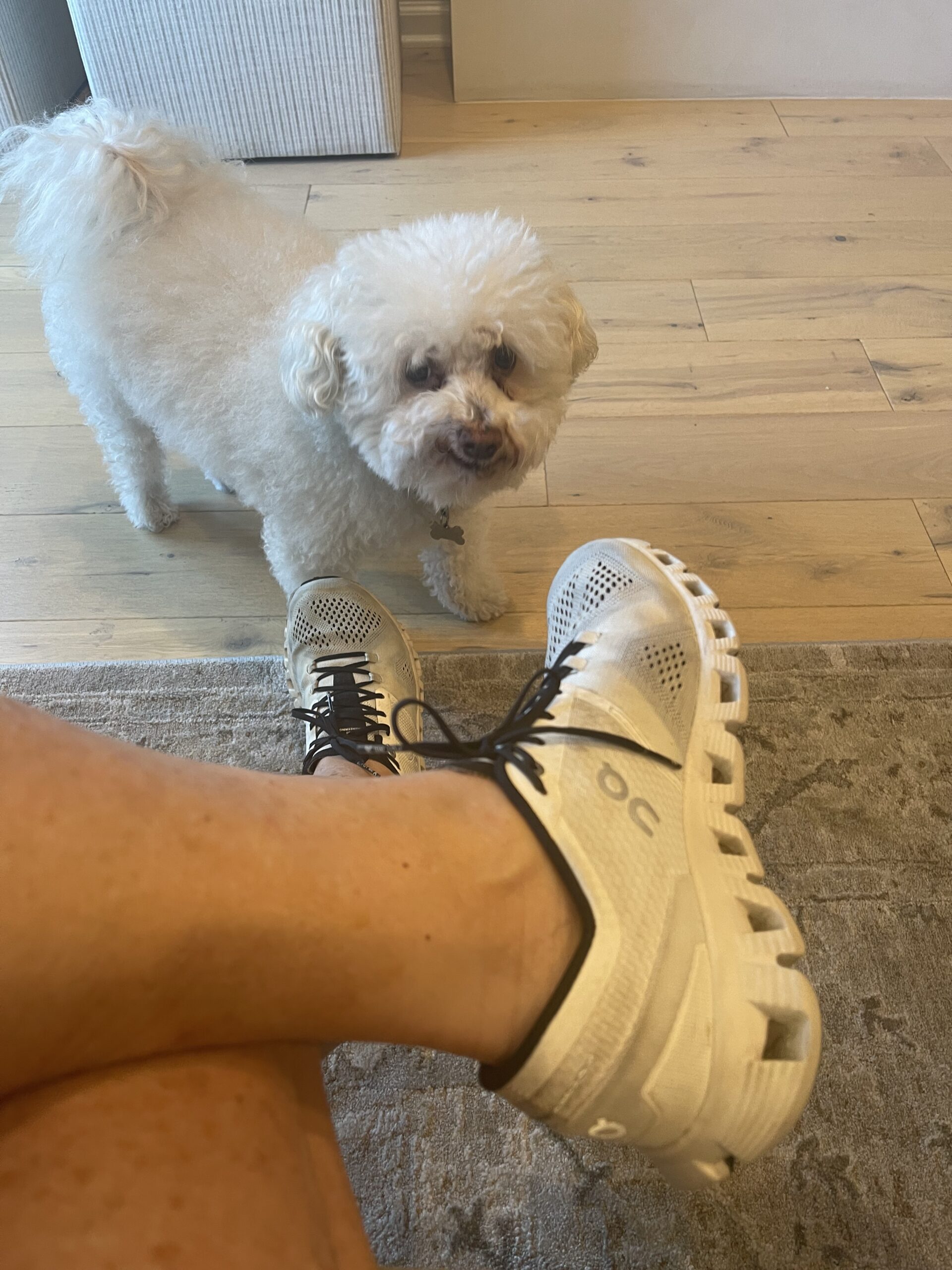 I bought this pair last fall and you can see that are well worn and I still love them.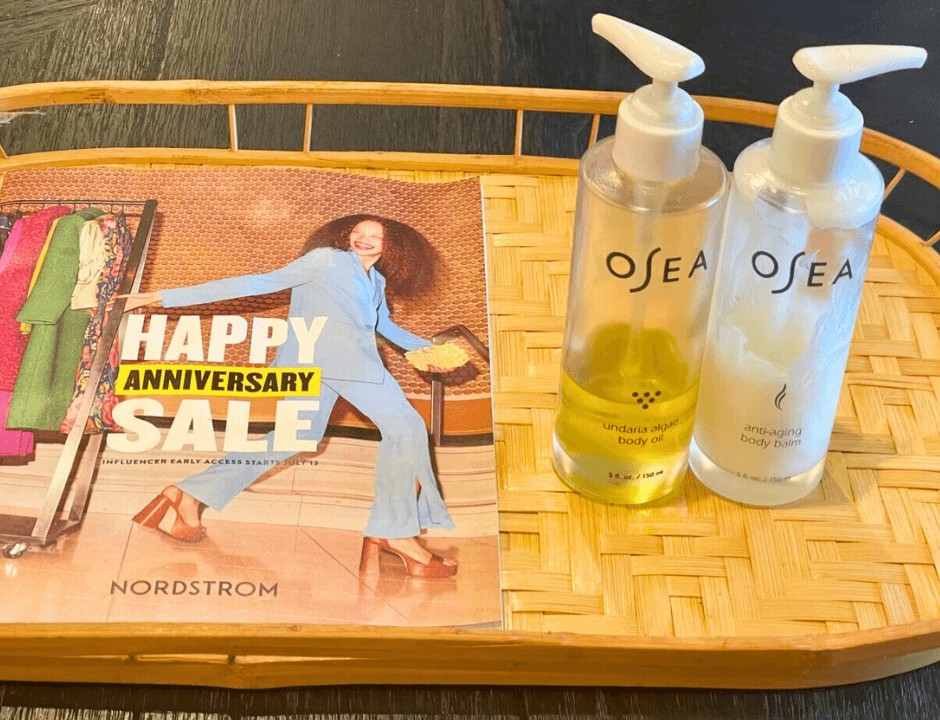 My menopausal skin just loves this product. My friend Mindy gave this set to me for my birthday at the end of April and you can see that I am using it. It is on sale and I'm going to stock up. I've tried most of the lotions and creams to hydrate dry skin and this has worked the best for me.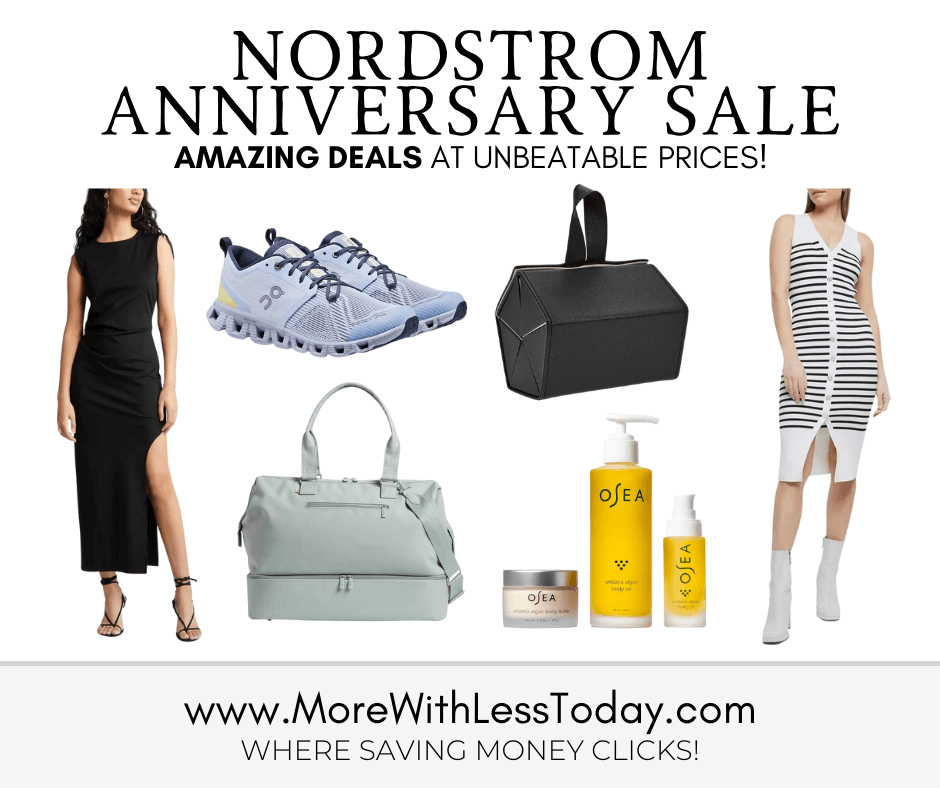 Other Items I Plan to Get Soon
Here are a few more items I found eligible for the Nordstrom Anniversary Sale that I have my eye on for my next trip!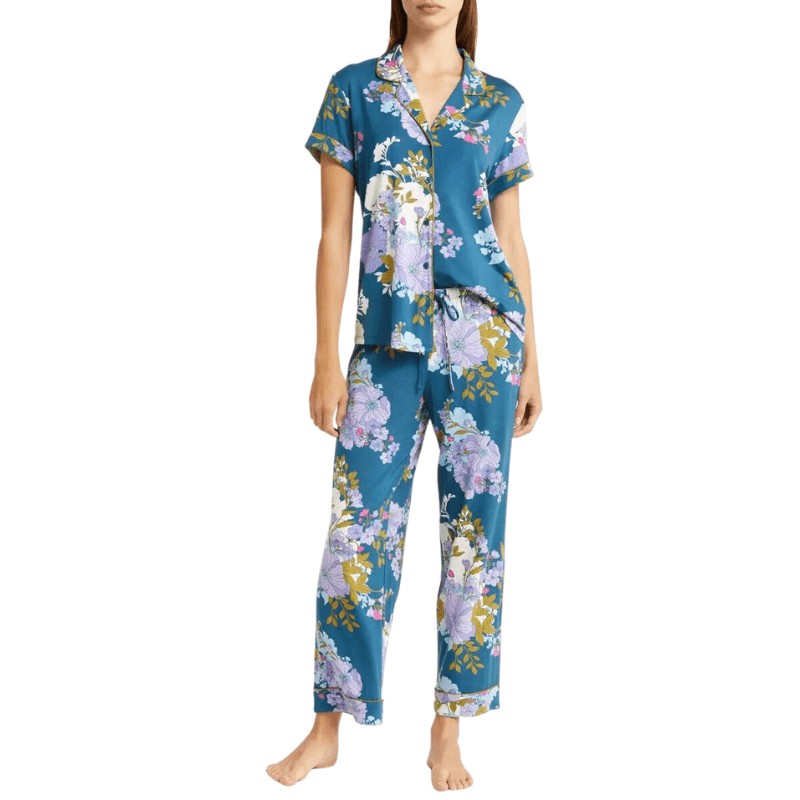 How Does the Nordstrom Anniversary Sale Work?
How do I qualify for Early Access to the Nordstrom Anniversary Sale?
"Early Access to Anniversary Sale is available to all Nordstrom cardmembers (all card levels and card types). If you don't have a Nordstrom card, apply to become a Nordstrom credit cardmember to shop the sale early and save on your favorites before they sell out! Subject to credit approval.*"
What are the Nordstrom Anniversary Sale Early Access tiers?
"Early Access is a special perk reserved for Nordstrom cardmembers. Your Nordy Club level is based on yearly spend amount; all cardmembers automatically start at Influencer status. You can only shop Anniversary Sale Early Access as a cardmember."
What's included in the Nordstrom Anniversary Sale?
"Anniversary Sale is an especially great time to get jeans, coats, jackets and shoes for both women and men. Families with kids save a lot by stocking up—buying sizes that fit now and ones to grow into. It's also a great time to refresh wardrobe staples you'll need throughout the year, like T-shirts and underwear, and stock up on larger sizes of personal care products like moisturizer and shampoo that are only available during the sale in our Beauty Exclusives category."
Here are the 2023 shop dates
Icons: July 11 – 16
Ambassadors: July 12 – 16
Influencers: July 13-16
Everyone: July 17 – August 6
You Will Also Like
PIN for Later