When did workout clothes become so expensive? I got a few outfits from the luxury brands for gifts which are very nice, but I don't know if you are like me, I don't want to pay $100 for some leggings. We found workout attire for women on a budget, all from Amazon. You'll find everything you need for a great price here.
We have affiliate relationships which means we may earn a small referral commission at no cost to you if you shop using our links.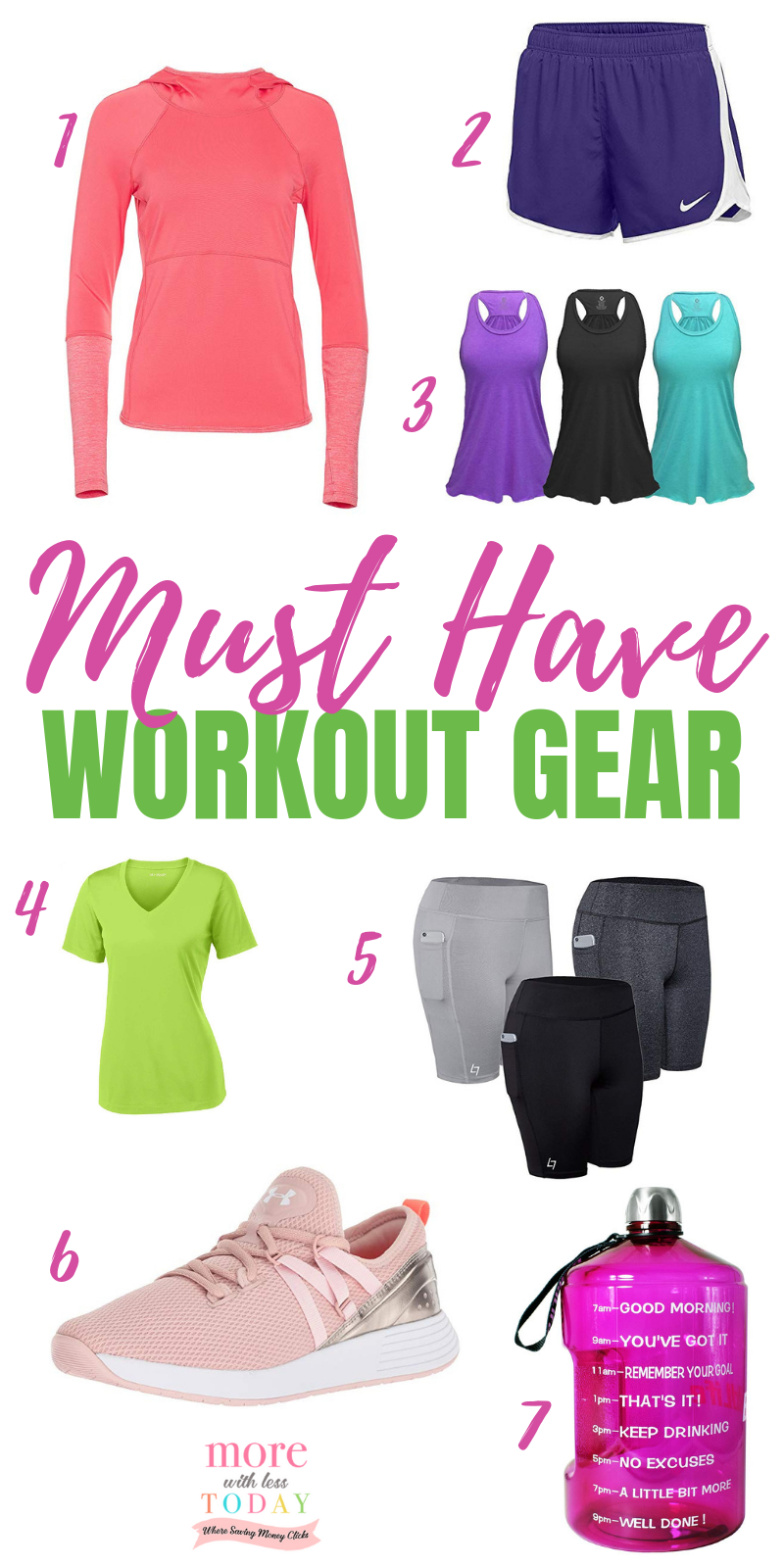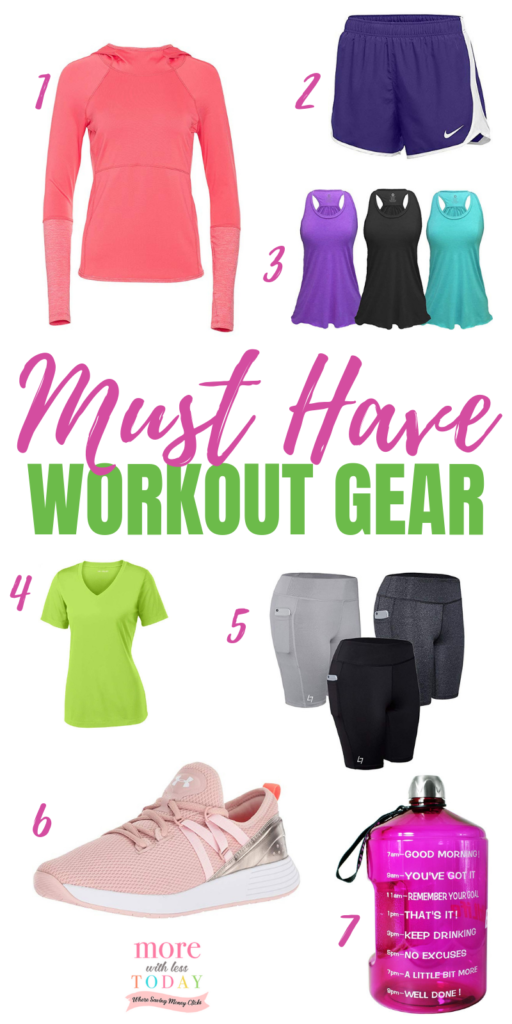 On Trend Workout Attire for Women on a Budget
Layer 8 Ladies Long Sleeve Hooded Top with Side Pulls
I saw this in 13 different colors and the price is unbeatable. The description says it has Quick dry technology which will wick sweat away from your body, keeping you dry and comfortable plus mesh panels which allows air to circulate too.allowing you to focus on your workouts.
These come in 11 different colors and the price is very good for this brand. The. Nike Dry fabric helps keep you comfortable with mesh insets at sides.
Epic MMA Gear Flowy Racerback Tank
I like the flowy relaxed it of this tank. They are available in several colors as well as regular and plus sizes.
Women's Short Sleeve Moisture Wicking Athletic Shirt
I wish I would have packed some of these moisture-wicking shirts with me when I went on vacation last month. One of the things I like the least about working out is driving home while dripping with sweat. This fabric helps to keep the moisture away. I can run a quick errand after my workouts if I need to.
Women's Active Fitness Pocket Sports Shorts
They are breathable and designed to wick away moisture and dry quickly. They recommend going down 1 size if you want a compression fit or true to size for a regular fit.
Under Armour Women's Surge Running Shoe
My husband loves Under Armour running shoes so I am going to try them. I thought this pink color was so pretty.
1 Gallon Motivation Quotes Water Bottle
If you need help remembering to drink enough water each day, this BPA free bottle can help! It is Eco-friendly, leakproof and reusable with no plastic taste or odors according to the website. It is meant for cold liquids only.
I have one of these that I use while I am watching TV. My dog thinks I am a little crazy when I am on it but that is ok. It is best on a carpeted surface. I think it helps me with my balance too. This was seen on Shark Tank and it makes exercise a little more fun.
Set of 10 Women's Athletic Headbands
How cute are these headbands? I'm not sure I need 10 but I can share them with my sisters. They would make great gifts too!
This is a great lightweight bag for the gym and for school sports. It comes with a lifetime free replacement warranty. I love the handy front pocket. You will see many great color options.
We love to hear from you! Please share if you find On-Trend Workout Clothes for Women on a Budget.