One Pan Skillet Breakfasts – Omaha Steaks Introduces Butcher's Breakfasts Review
This post is sponsored by Omaha Steaks and all opinions are 100% my own.
To celebrate the launch of their new Butcher's Breakfasts, Omaha Steaks sent me their new one pan skillet breakfasts. My husband and I got to try them and let me tell you, this is the way to start a day, they are so delicious.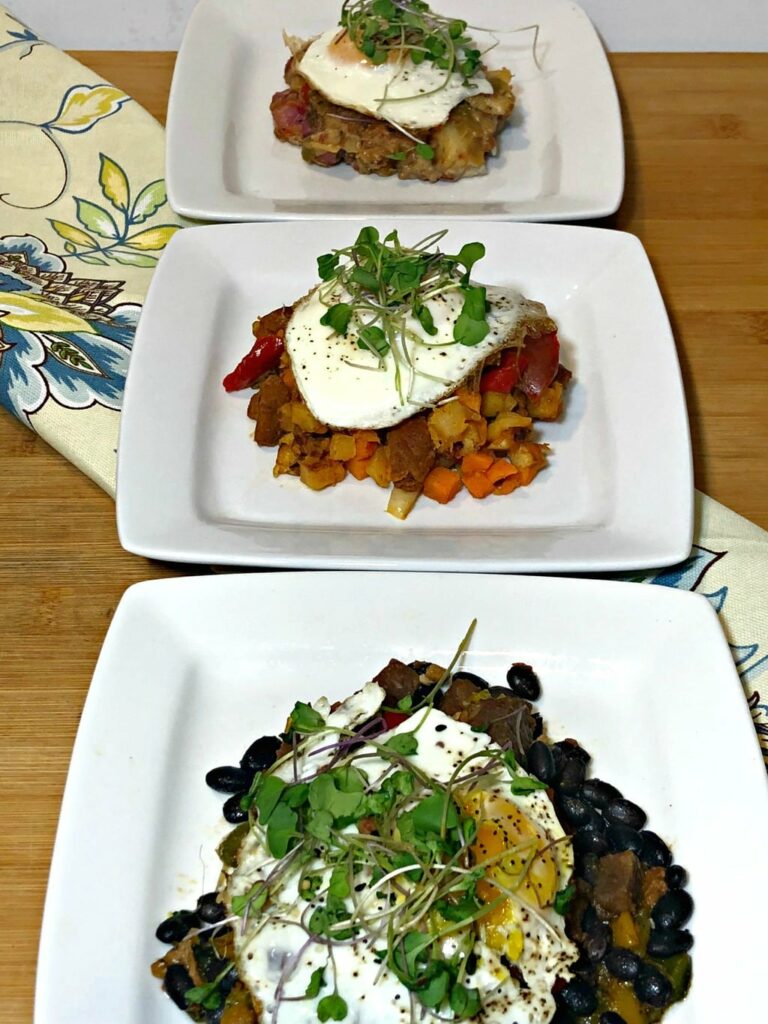 One Pan Skillet Breakfasts
"These butcher inspired breakfasts include everything you need to make a quick gourmet brunch, breakfast or even dinner at home," said Todd Simon, Senior Vice President and Family Owner of Omaha Steaks. "They are ready to go from freezer to table in 15 minutes or less. The Butcher's Breakfasts are easy to make, just add two eggs and cook everything in one skillet. And, they are loaded with the same premium protein and high-quality ingredients customers have come to expect from Omaha Steaks, backed by our 100 percent guarantee."
The new Omaha Steaks Butcher's Breakfast meals include: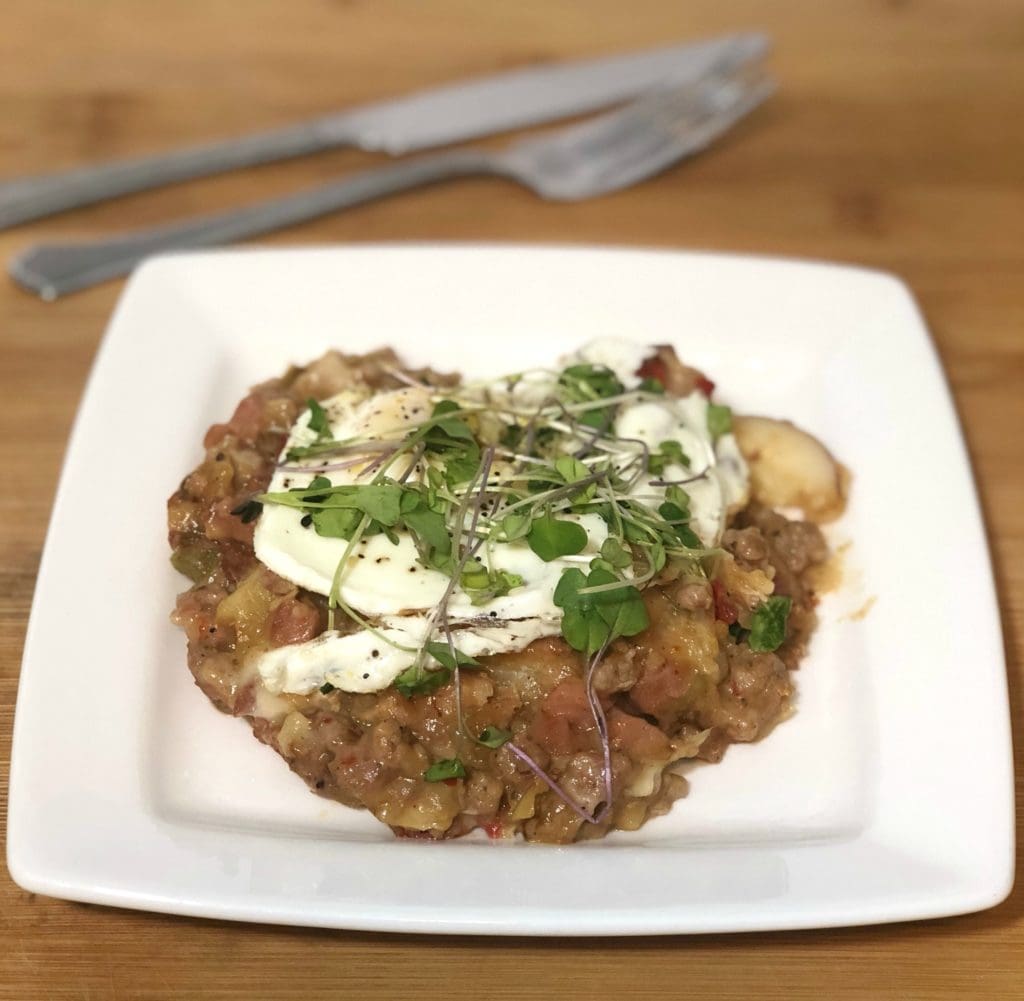 Meat Lover's Butcher's Breakfast
– a trio of juicy, flavorful pork favorites that start your day right. The meal has plenty of lean pork sausage, all-natural ham, and uncured bacon, plus roasted red potatoes, peppers, and onions in a perfectly seasoned gravy.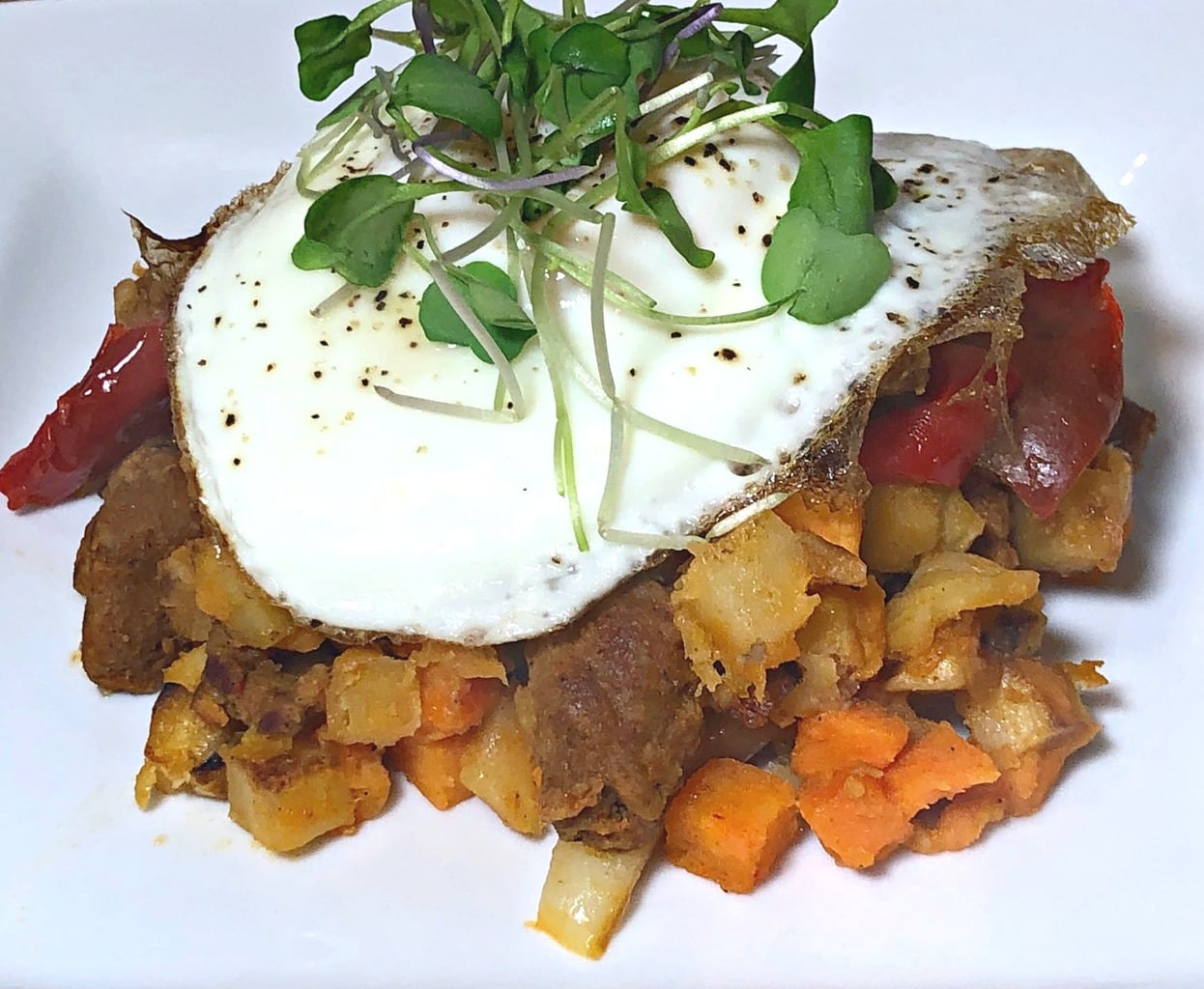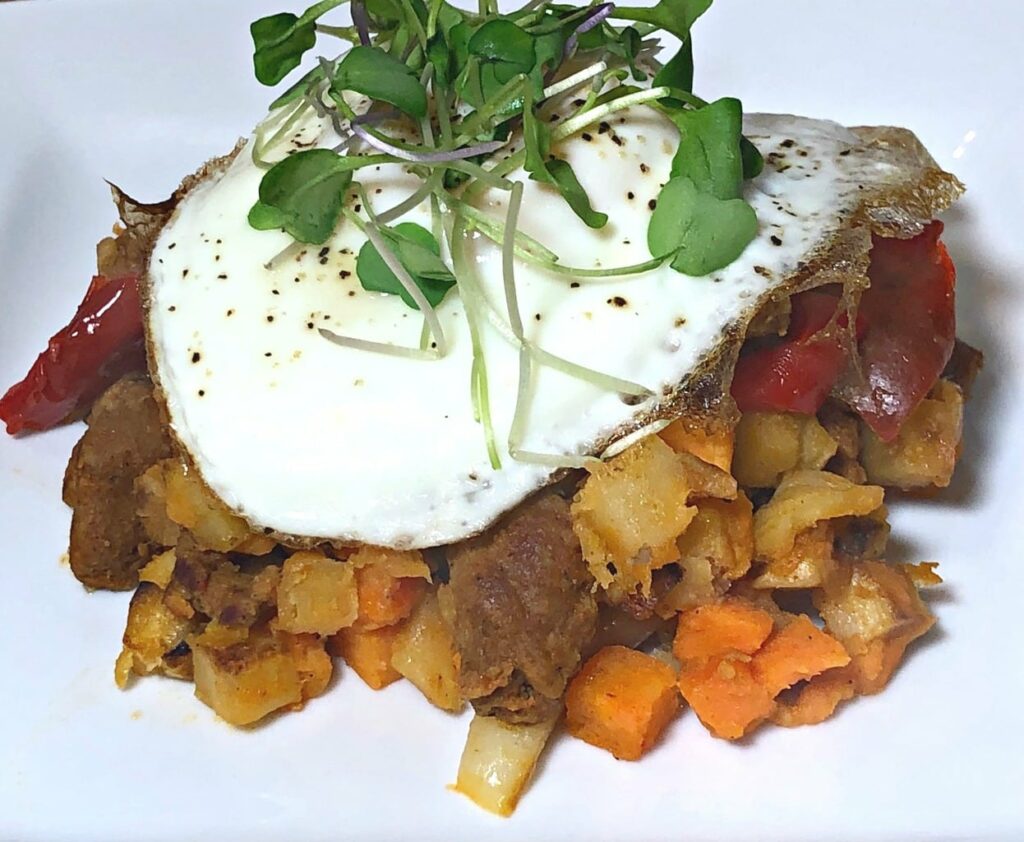 Chorizo & Sweet Potato Hash Butcher's Breakfast – flavorful all-natural chorizo sausage front and center in a hearty meal. Our Chorizo is a spicy pork sausage made with paprika and chiles (and no artificial ingredients), and it's served with sweet potato, red peppers, and onions.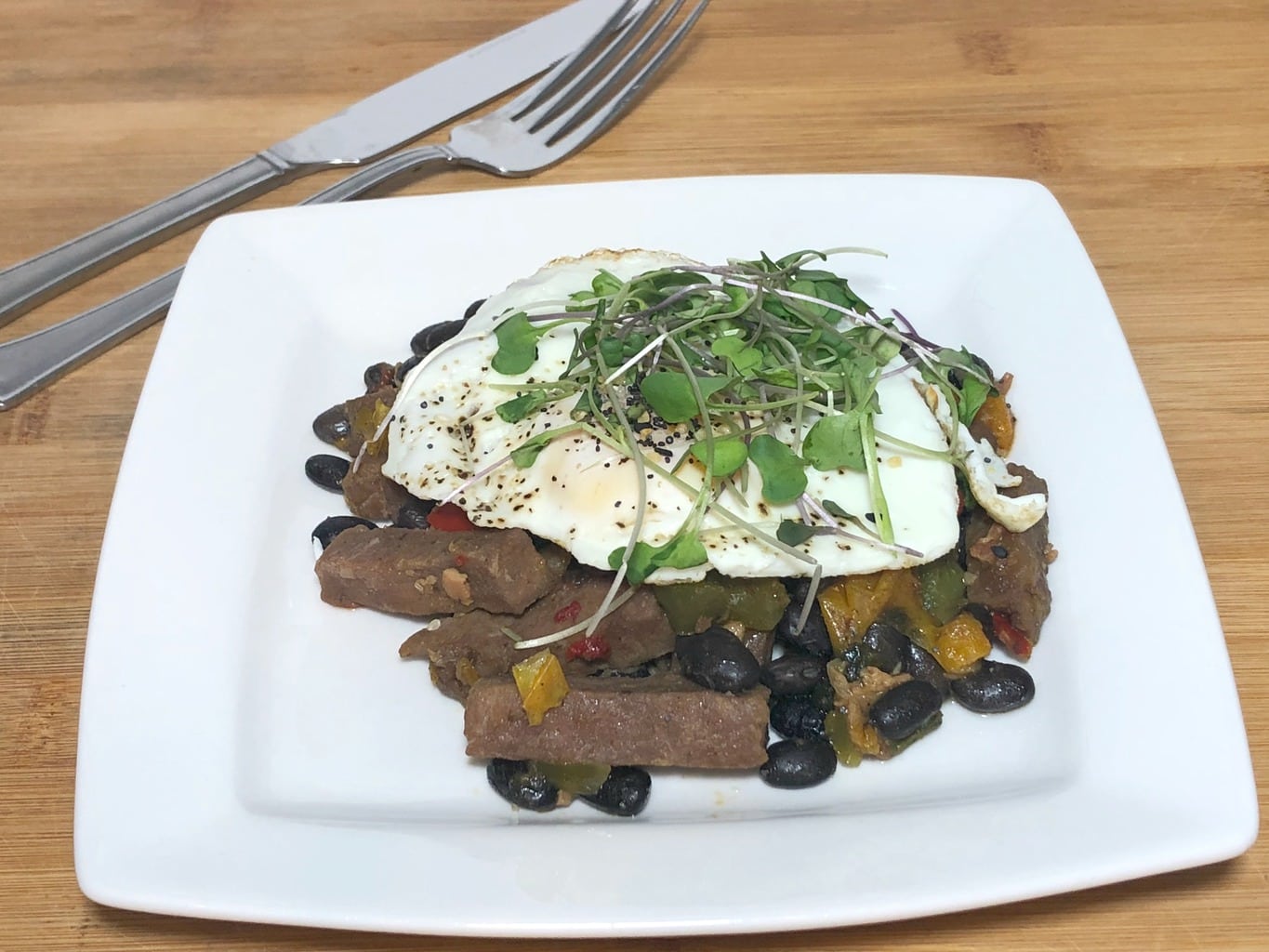 Ranchero Steak and Beans Butcher's Breakfast
– perfectly seasoned steak and savory uncured bacon, and a colorful, flavorful blend of chilies, tomatoes, veggies, and spices.
Just top with an egg:
Crack 1 egg and let it cook until you see the egg whites, about 3 minutes on medium heat. Then cover and steam for about two minutes for a medium yolk.
Garnish with sprouts (optional!)
The new Butcher's Breakfasts expand Omaha Steaks current offering to more than 20 Skillet Meals that go from freezer-to-table in 15 minutes or less. Omaha Steaks continues to add to their line of Skillet Meals with new big-flavor recipes including customer favorites like Tempura Orange Chicken, Italian Chicken Piccata, Asian Pepper Steak, Steak Diane and Shrimp Scampi among others.
See the rest of the delicious skillet meals here:
Free Shipping with Select Slow Cooker & Skillet Meal Packages!
Take back those busy nights and get good food on the table fast!
"Due to the overwhelming response that we continue to see with our meals, we plan to continuously develop new and exciting flavors," Simon added. All Omaha Steaks meal solutions including Skillet Meals, Slow Cooker Meals, and Omaha Steaks meals are specifically designed to make preparing high-quality family meals convenient and easy.
Omaha Steaks NEW Skillet Breakfast Meals – Receive FREE shipping or a FREE gift with your order!
These products will be available exclusively through Omaha Steaks who will market the collections online and at its more than 60 retail locations nationwide.
Heat and Eat!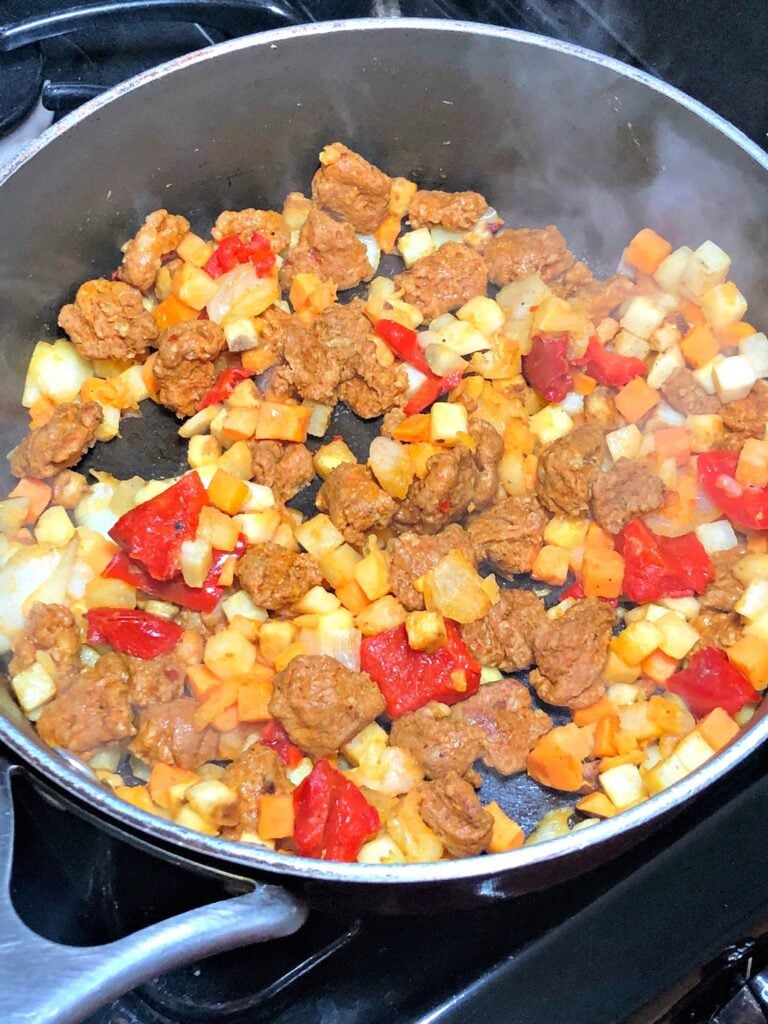 About Omaha Steaks
America's Original Butcher, Omaha Steaks, founded in 1917, is an Omaha, Nebraska-based, fifth-generation, family-owned company that markets and distributes a wide variety of the finest quality USDA-approved, grain-fed beef and other gourmet foods including seafood, pork, poultry, side dishes, appetizers, complete meals, and desserts. Today, Omaha Steaks is recognized as the nation's largest direct response marketer of premium beef and gourmet foods, available to customers by calling 1-800-228-9055, online at www.OmahaSteaks.com or at retail stores nationwide.
Join our email list today and earn 15% off your first order!
PIN for later