This post is in partnership with Smart & Final. All opinions are 100% my own.
Smart & Final is a warehouse store with warehouse size items and savings but without the club fee. They have just what you need without a lot of other distractions and temptations if you know what I mean. I've been trying to simplify my trips to the store during these challenging times and Smart & Final makes that much easier. You can get in and out, get the savings you need and not feel like you put a giant dent in your budget. It's less expensive and less daunting than a big-box warehouse club store.
Many of my friends and my reader friends know that I became a first-time grandmother this year. My husband and I are overjoyed and look so forward to this next season of life. (We've waited a long time!)
When my friends at Smart & Final told me about their new Sun Harvest brand of organic baby food, I was excited to give it a try. My daughter-in-law is making her own baby food and is slowly introducing new foods to our grandson. On the days when he visits, I've been having fun serving him Smart & Final's Sun Harvest brand of Non-BPA and Non-GMO organic baby food. It's an affordable organic option with no fillers, salt or sugar.


As a new grandmother, I'm here to come alongside my children and my grandchildren. I want to help them to stretch their dollars and their time. I've found that Smart & Final is a great place to do both and to feel great about what we are feeding our families.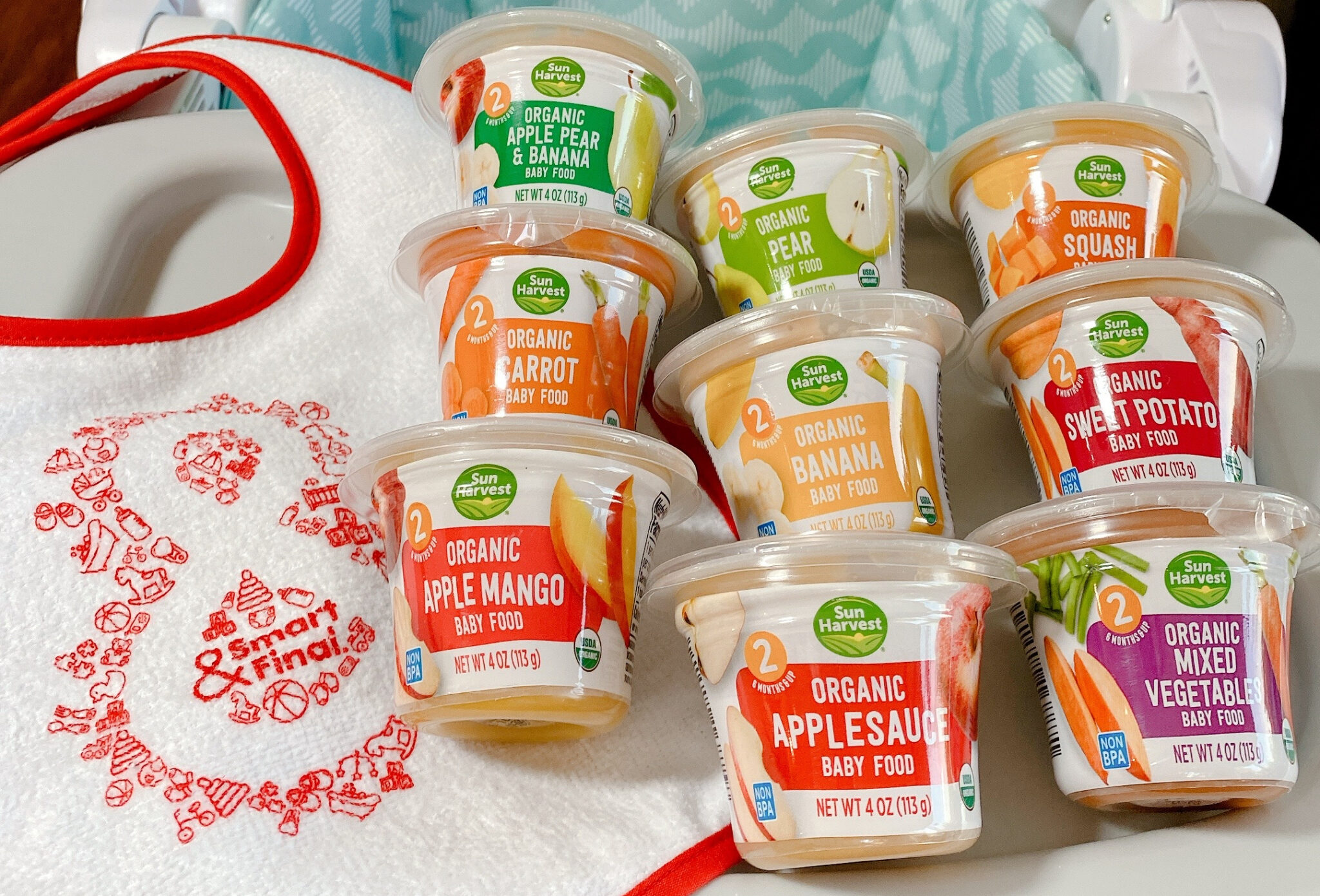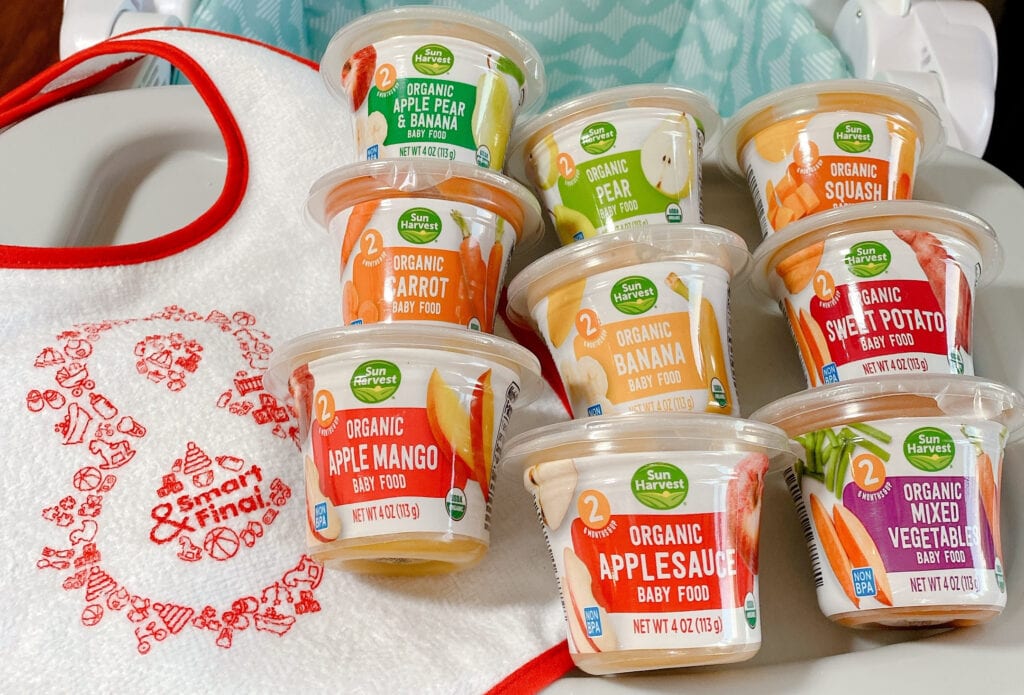 Our grandson is enjoying all ten flavors with pear being his favorite so far! Some of the other delicious varieties are Apple, Pear and Banana, Apple Mango, and Sweet Potato. At $.99 per 4-ounce serving, it's a great option for busy parents (and grandparents) to feed their children wholesome, nutritious and organic foods. When I told my son and daughter-in-law about the new line, they gave their stamp of approval. Soon they will both be transitioning back to working outside the home so having the convenience of organic baby food on hand will be a wonderful option.
Here is a sampling of what is available: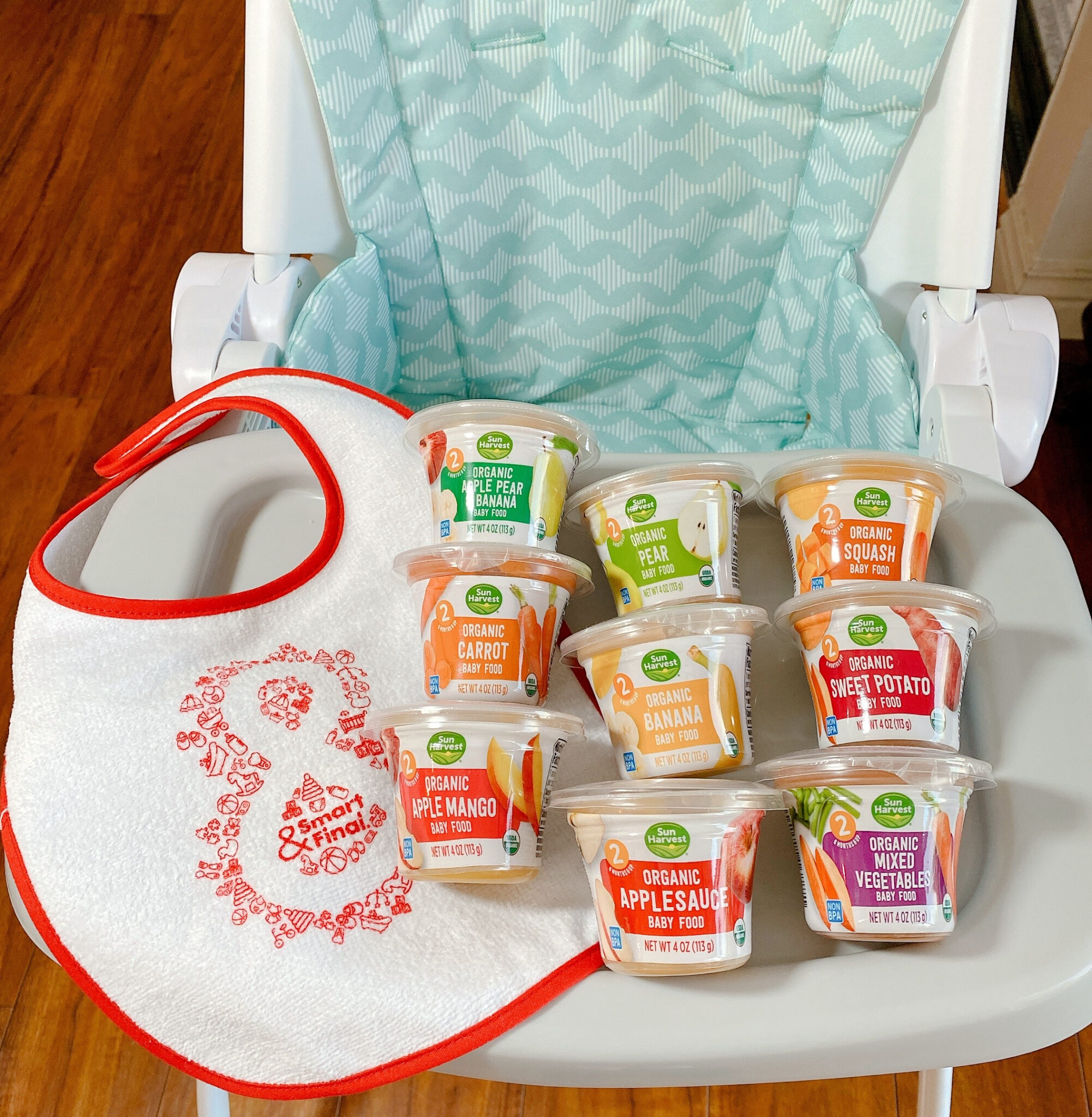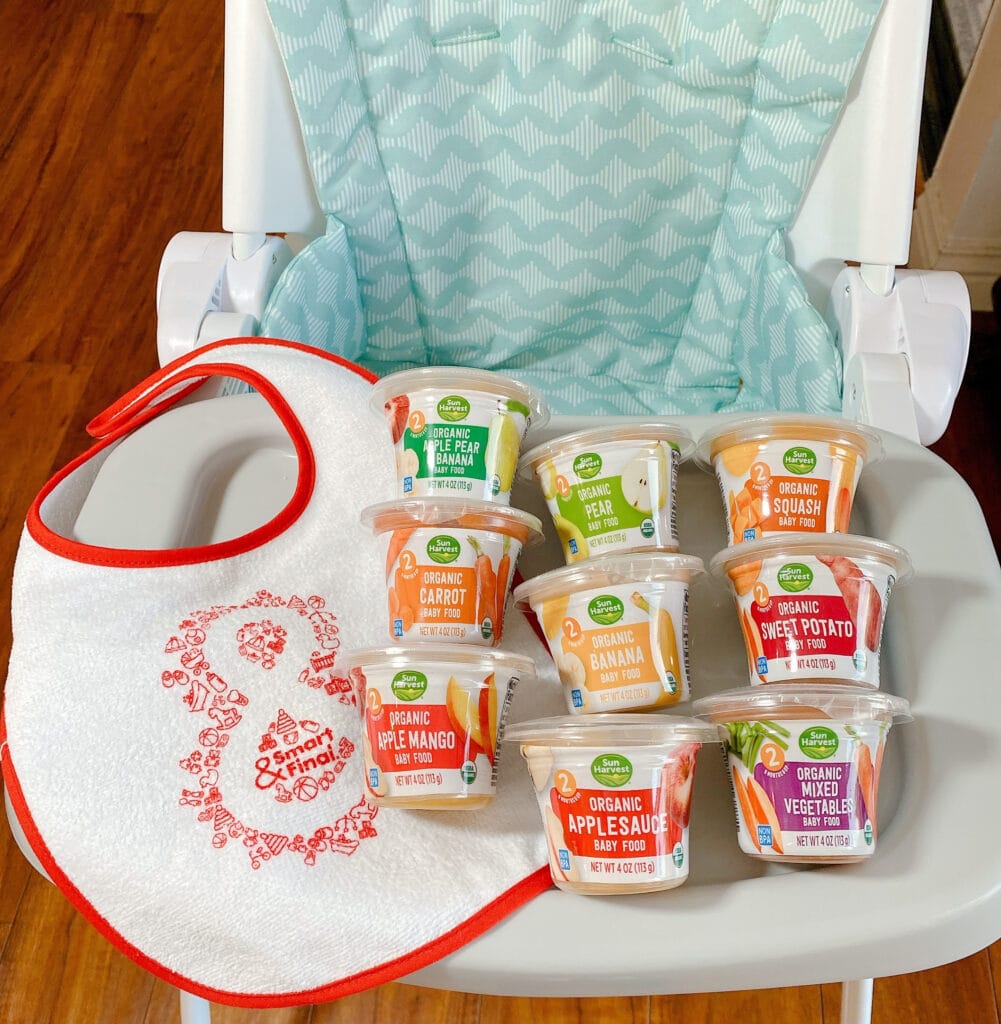 If you've never shopped at Smart & Final, they are a smaller, faster grocery warehouse store. They operate more than 250 Smart & Final and Smart & Final Extra! stores in California, Arizona, and Nevada with additional stores in Northern Mexico operated through a joint venture.
I've found them to be an ideal place to shop.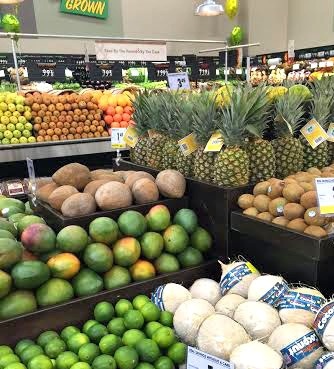 You'll find farm-fresh produce…..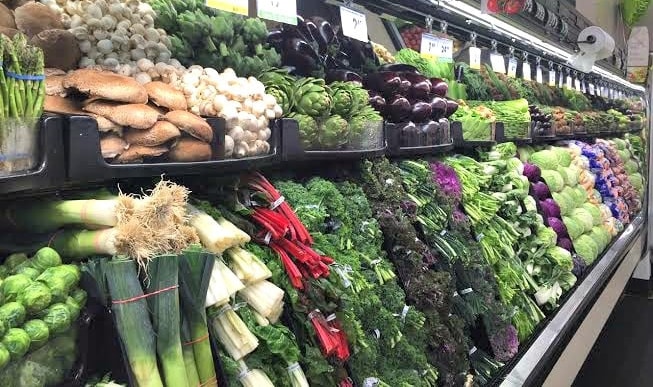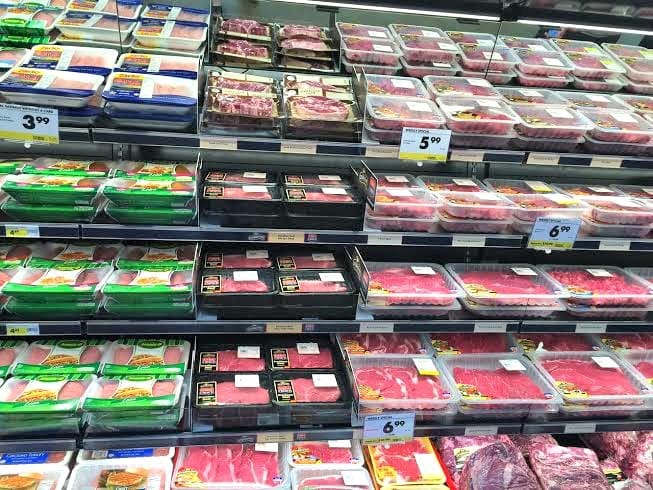 a wide variety of fresh meat and poultry…..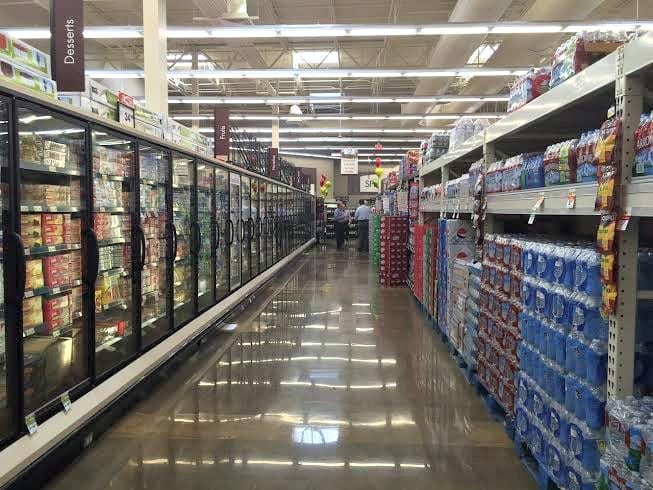 and wide aisles!
Good to Know
For those of you keeping close to home these days, Smart & Final also offers convenient, quick delivery options at SmartandFinal.com.
Find coupons on the Smart & Final website
Smart & Final is community-minded and has donated more than $1 million and 1,000 volunteer hours each year – providing support and improving the lives of millions in the areas of health & wellness, hunger relief and emergency response, K-12 education, and youth sports.
Find your closest store here.