This sponsored post is in partnership with Acorn. All opinions are 100% my own.
This is such a hectic time but don't feel sorry for me! It is a blessed season for our family. My daughter is getting married in just a few short weeks and my son got married a few months ago. I don't recommend planning two weddings just a few months apart, but that is the way it worked out and I'm embracing it.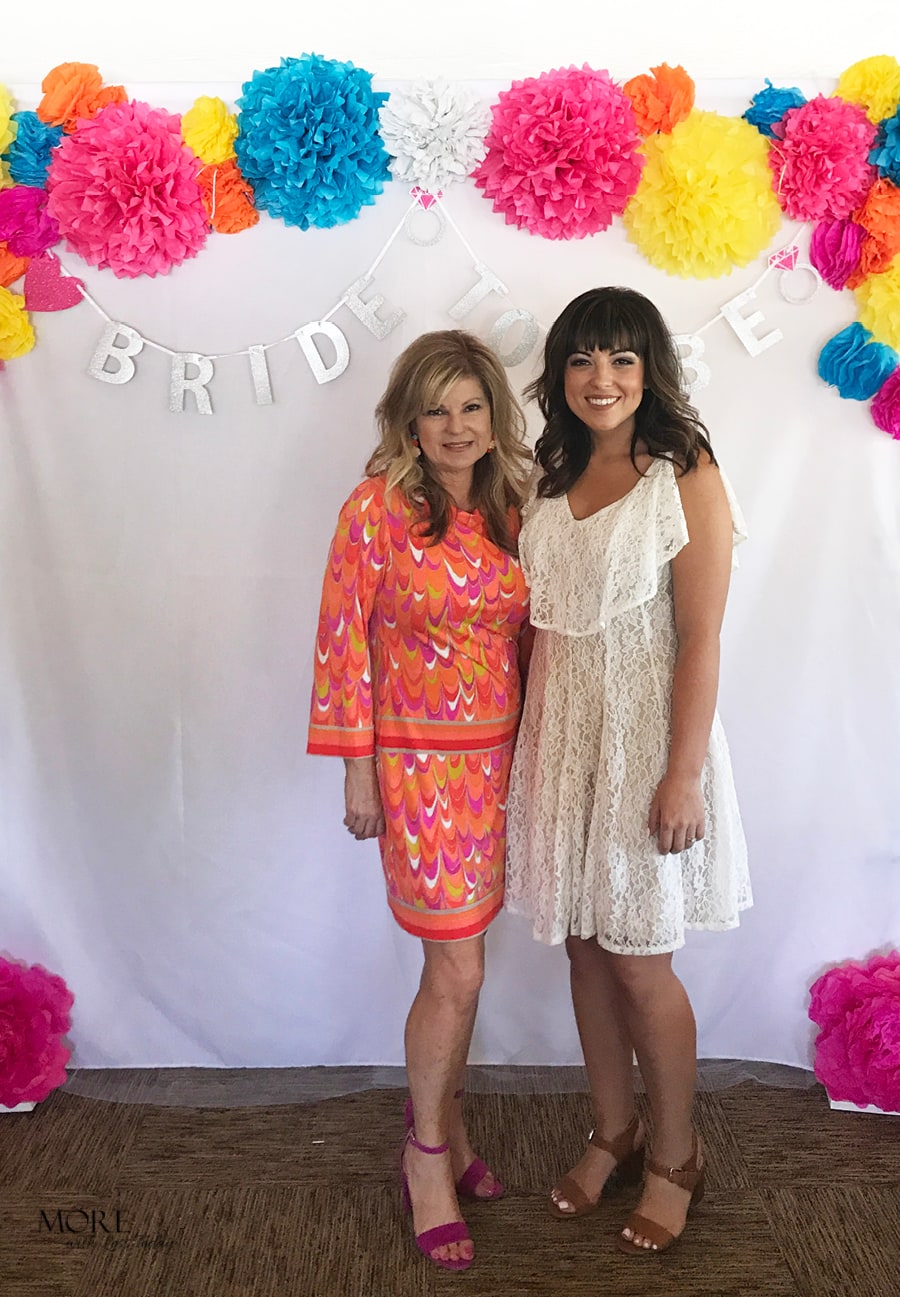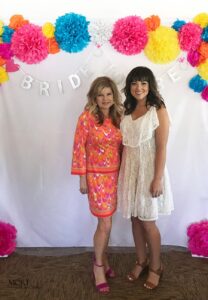 I didn't want my daughter to spend the money for a wedding coordinator, so that job has been mine.
Things have been so busy because there are so many details to think about that I have not had any extra time for myself. The little things I used to do like meeting up with friends, window shopping and taking weekend trips have fallen by the wayside this year but I keep telling myself that this will be over soon.
I've found ways to have "stolen moments" of relaxation at home. Now that the nights are longer, I head out to my patio in the evening with a book or magazine and have a Me-Moment with my little rescue dog Buddy, my faithful companion. My new favorite discovery is the rich and delicious Oui by Yoplait yogurt.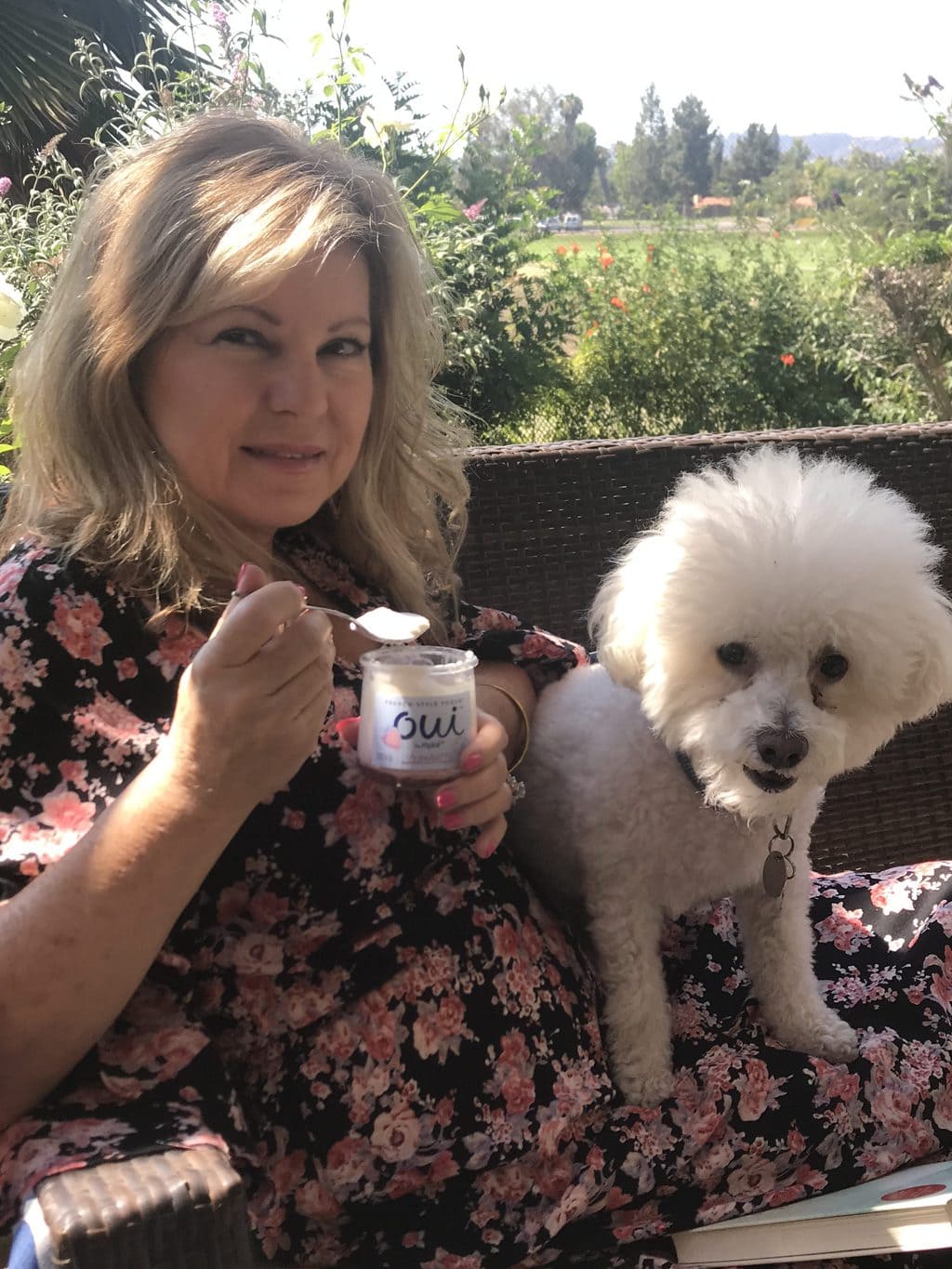 You've got to try Oui by Yoplait, an all-new French style yogurt. With its unique, thick and creamy texture and subtly sweet fresh taste, Oui is delicious, filling, and rich. It comes in a fancy glass jar with a cute little peel off topper. It sounds like a little thing but enjoying it feels a bit luxurious like you are spoiling yourself just a bit!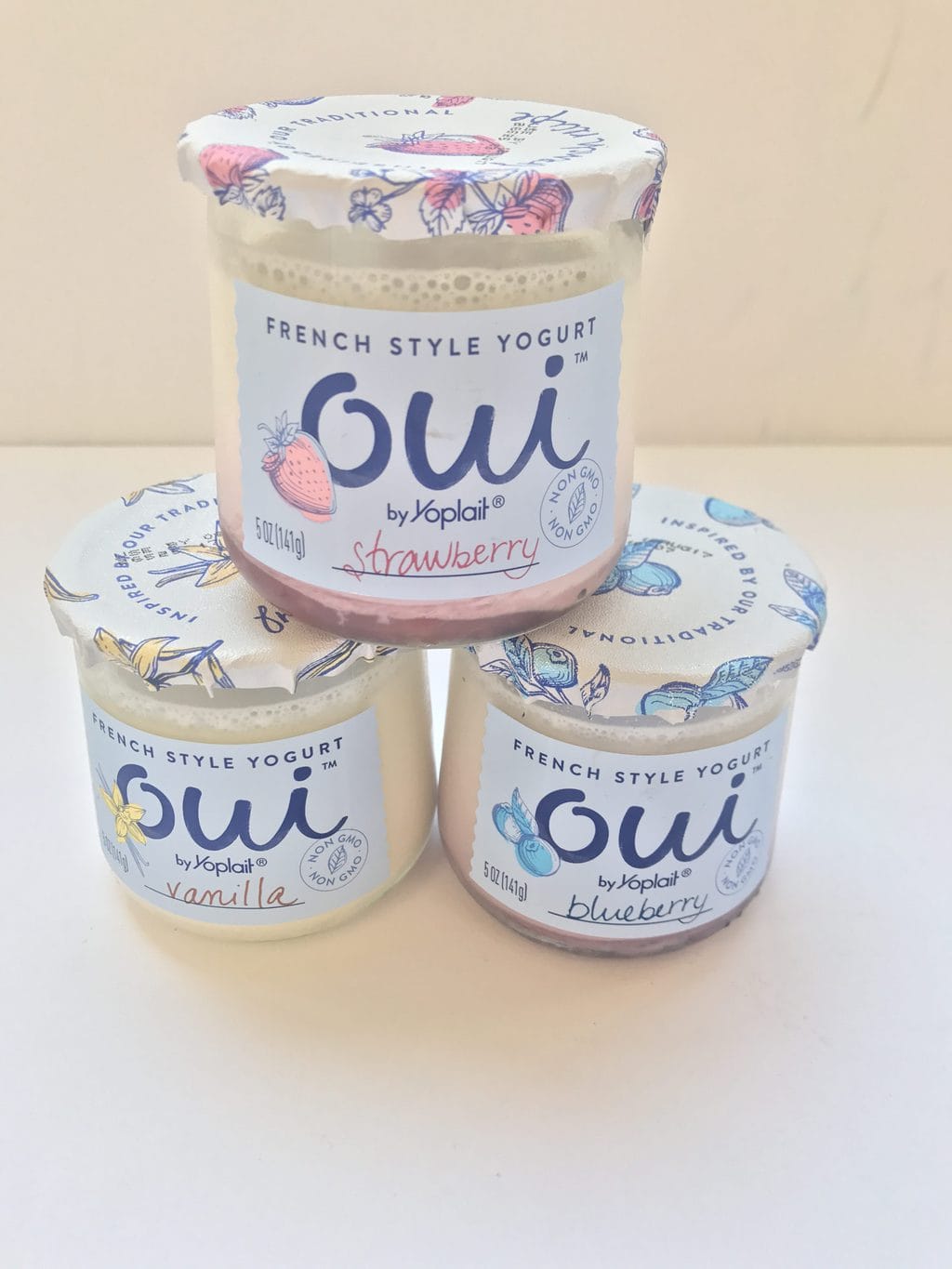 Reasons to Love Oui by Yoplait
There are so many reasons to try Oui by Yoplait. I often stay up late working and get hungry. I don't want anything too heavy before bedtime and I've found Oui to be the perfect late night treat.
DELICIOUS TASTE
Unique, thick and creamy texture
Subtly sweet, fresh taste
Made to be enjoyed slowly
Available in eight single-serve flavors (Strawberry, Vanilla, Blueberry, Peach, Black Cherry, Coconut, Lemon, and Plain) and two multi pack flavors (Strawberry and Vanilla)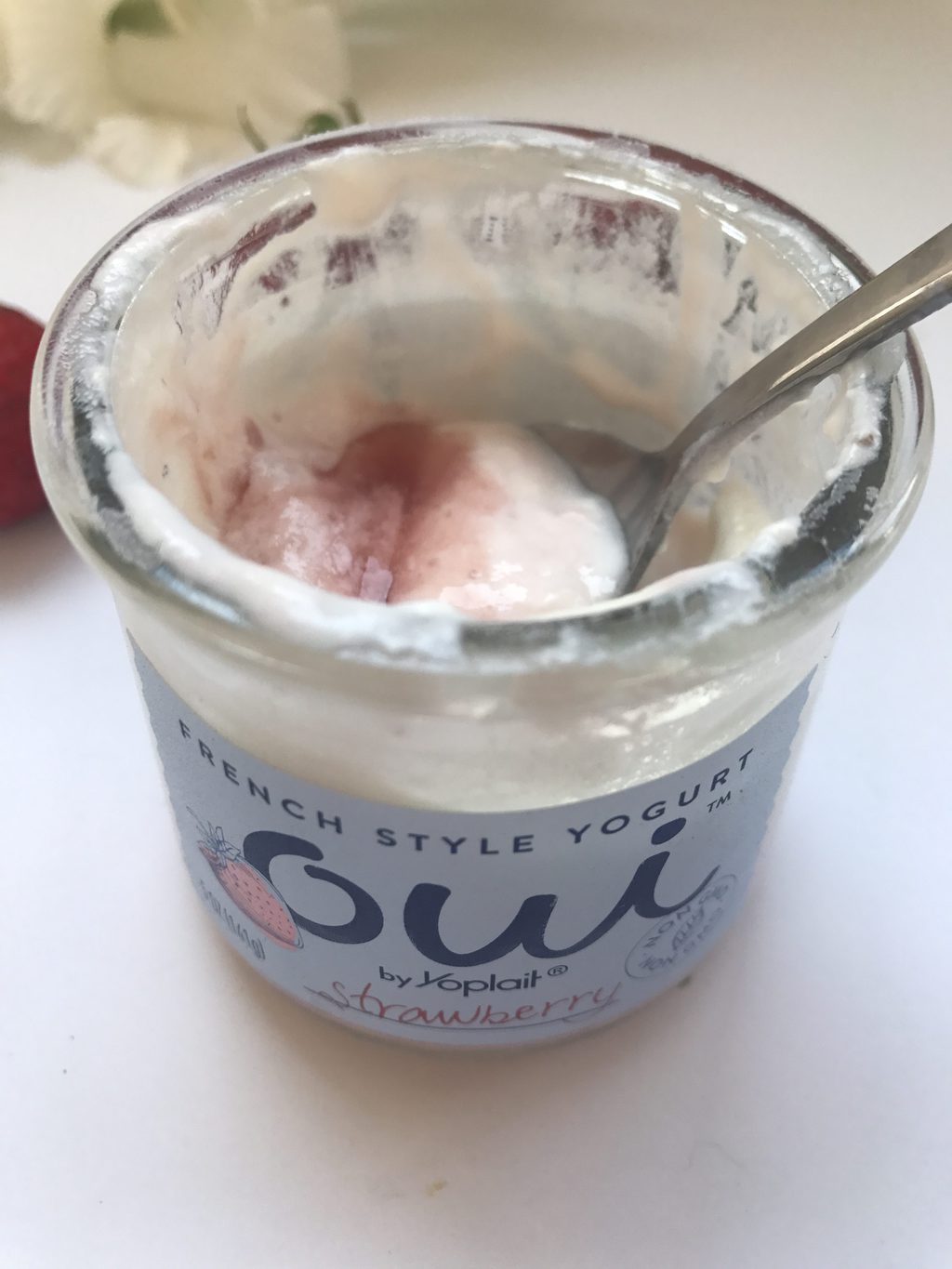 SIMPLE INGREDIENTS
Made with whole milk
No artificial flavors and no colors from artificial sources
Plain flavor is made with only two simple ingredients: milk and cultures
Fruit flavors feature real fruit on the bottom
ABOUT FRENCH STYLE YOGURT
"Oui by Yoplait is inspired by our traditional French recipe. We use simple, non-GMO ingredients like whole milk and real fruit poured and set in each glass pot for eight hours, creating a unique, thick, creamy and cuttable texture. Careful selection of ingredients and detailed craftsmanship result in a deliciously thick yogurt with a subtly sweet, fresh taste."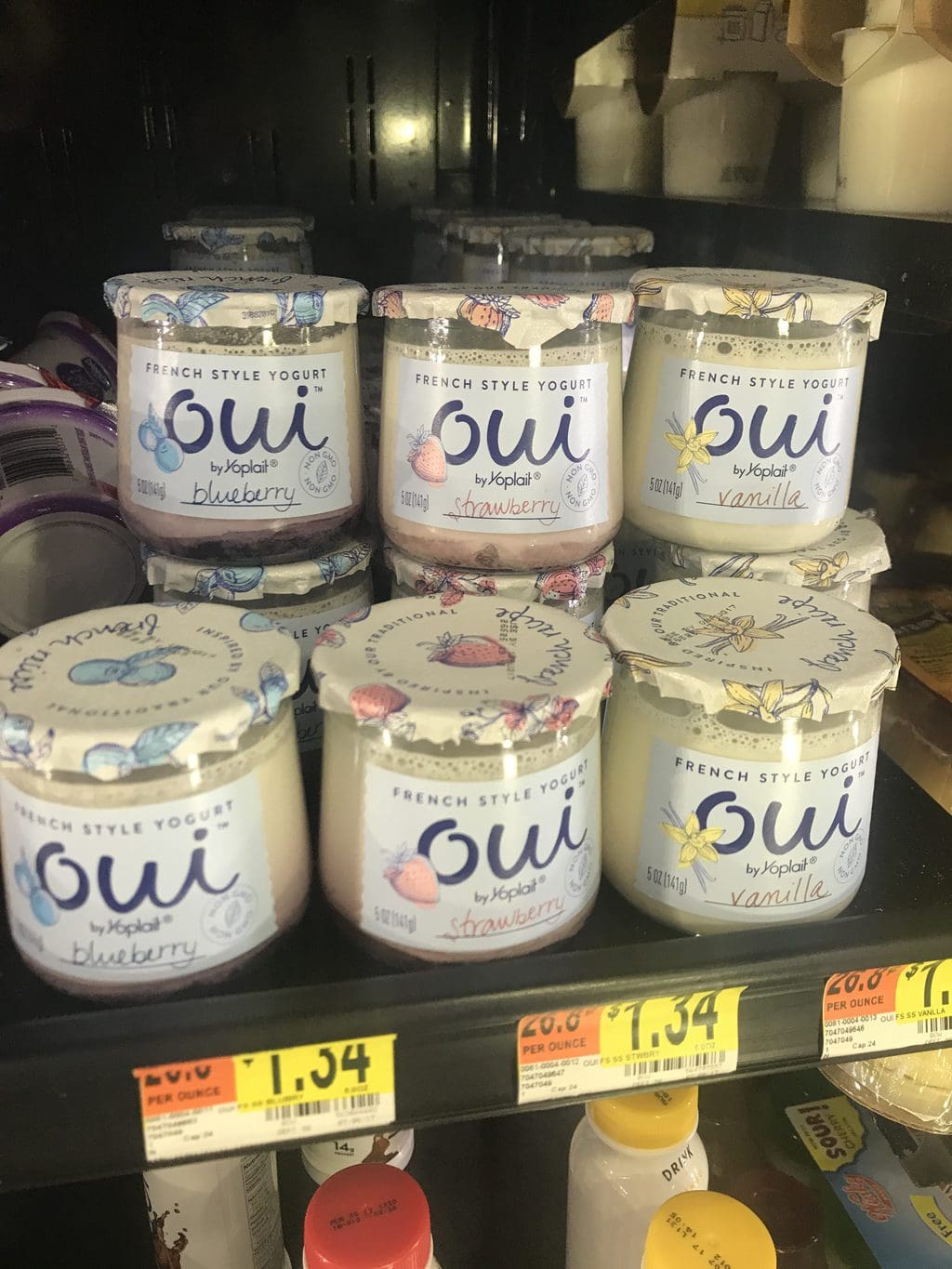 You'll find it in your local Walmart store in the refrigerated cases. I think you will love it too!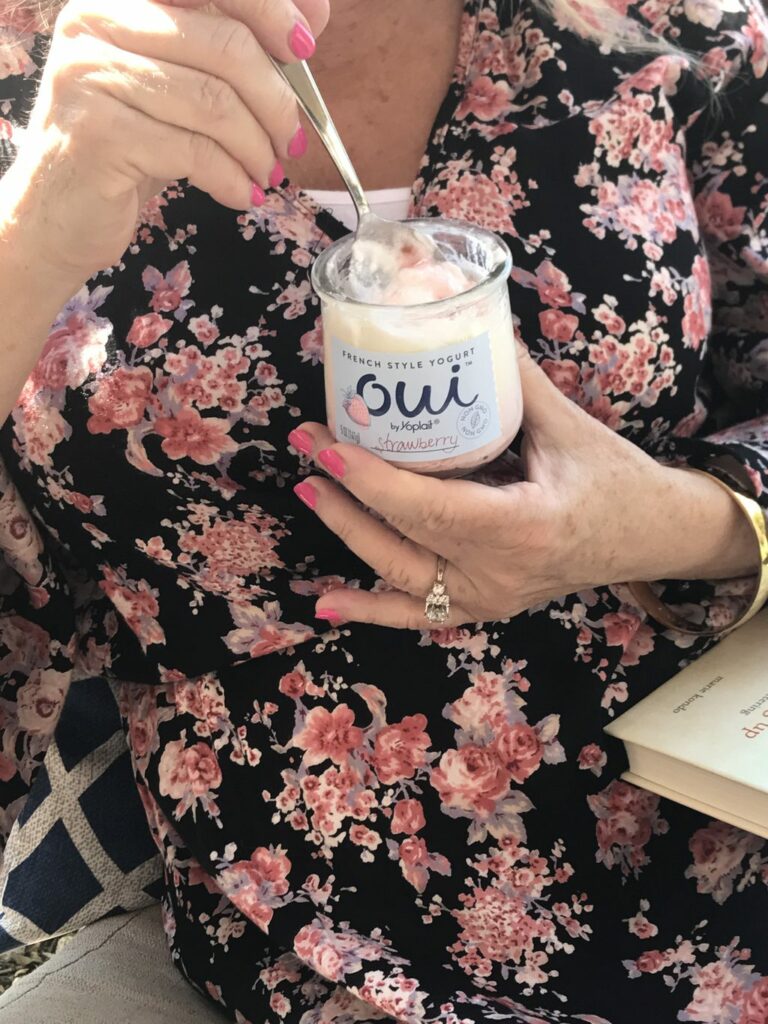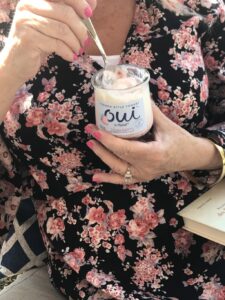 Have a moment of pure enjoyment in every spoonful. What kind of a Me-Moment will you take with Oui by Yoplait?