This post is sponsored by Lunchbox. All opinions are my own. #ad # sponsored # PurinaMVP
Brutus is an 11 year old Black Lab that came to live with us last summer when his family had to move away and they could not take him. He has been such an incredible addition to our crazy family and home. We could never have dreamed of finding such a gentle, patient, and loving soul. Brutus is the MVP in our family.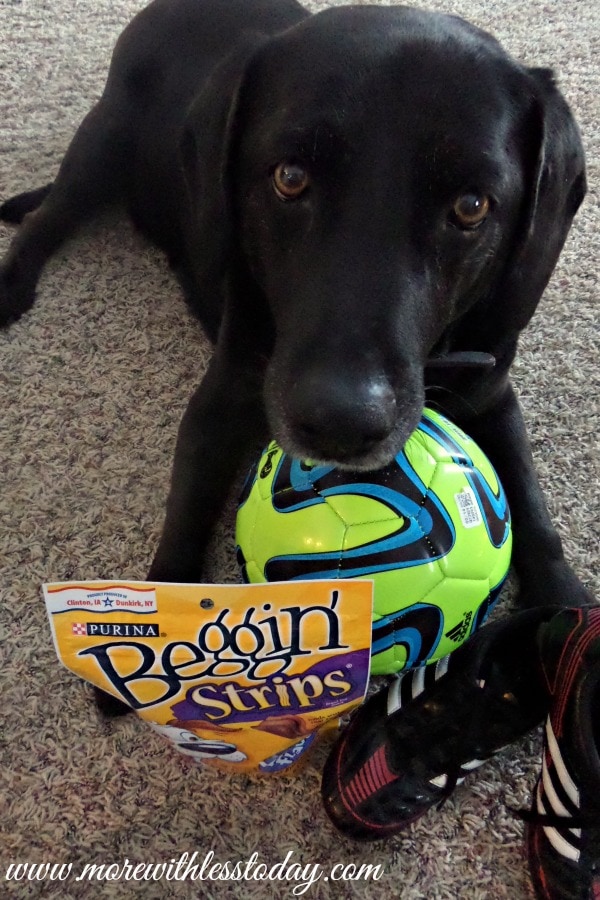 This is Brutus's "take me out to play soccer" face. Brutus loves to play soccer with the kids. While he loves to run and play with them he is aging and keeping up can be hard. Truth be told he's doing the very important job of keeping the kids in check and in the yard. He'll let out a loud woof if the kids have had to leave the yard to retrieve the ball. When they ride their bikes he keeps a close eye then as well making sure to let them know when they've gone too far.
In addition to the big kids Brutus looks after, he is surrounded daily by 3 little boys who love him so much. Love may actually be an understatement. These boys adore him. He patiently allows them to hug him, kiss him, ride on him, and pet him. He's sometimes a step stool to get a treat off the counter (or an accomplice). He's subjected to weekly dental exams by our 3 year old. Just last week he wore a conductor hat for the better part of 30 minutes while playing trains with our 2 year old.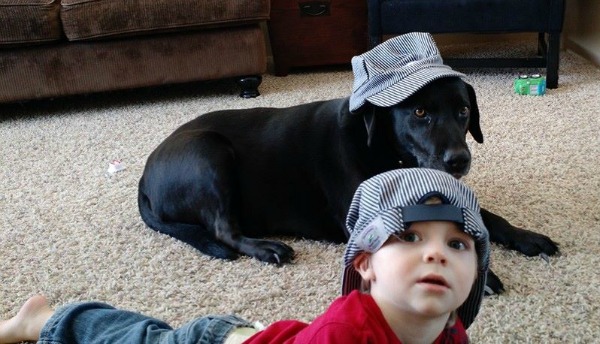 Because Brutus is our family's MVP we not only make sure he is well loved and taken care of, we all love to give him special treats to praise him for being such an amazing boy. We keep a stock of Purina dog food and treats on hand like Beggin' Strips. Sometimes it might be hard to show Brutus just how much we appreciate him but when we pull out a Beggin' Strips to reward him, I know that he knows!
How do you show your pet that he or she is an MVP in your family? Head to Walmart and pick up one of Purina's great treats to show your MVP just how valuable they are!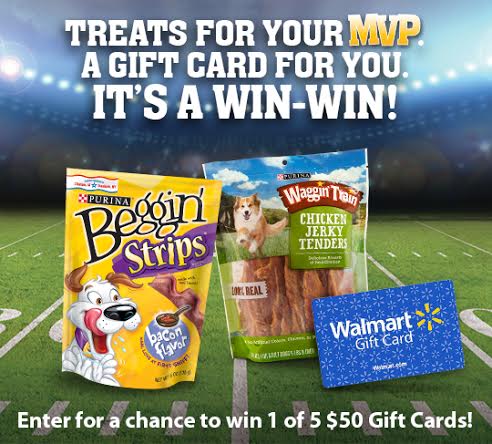 Enter to Win a Walmart Gift Card (and buy lots of treats for your MVP!) Good luck!
Prizes: (5) $50 Walmart Gift Cards
Ends at

11:59 p.m. PT on Friday, March 6th 2015