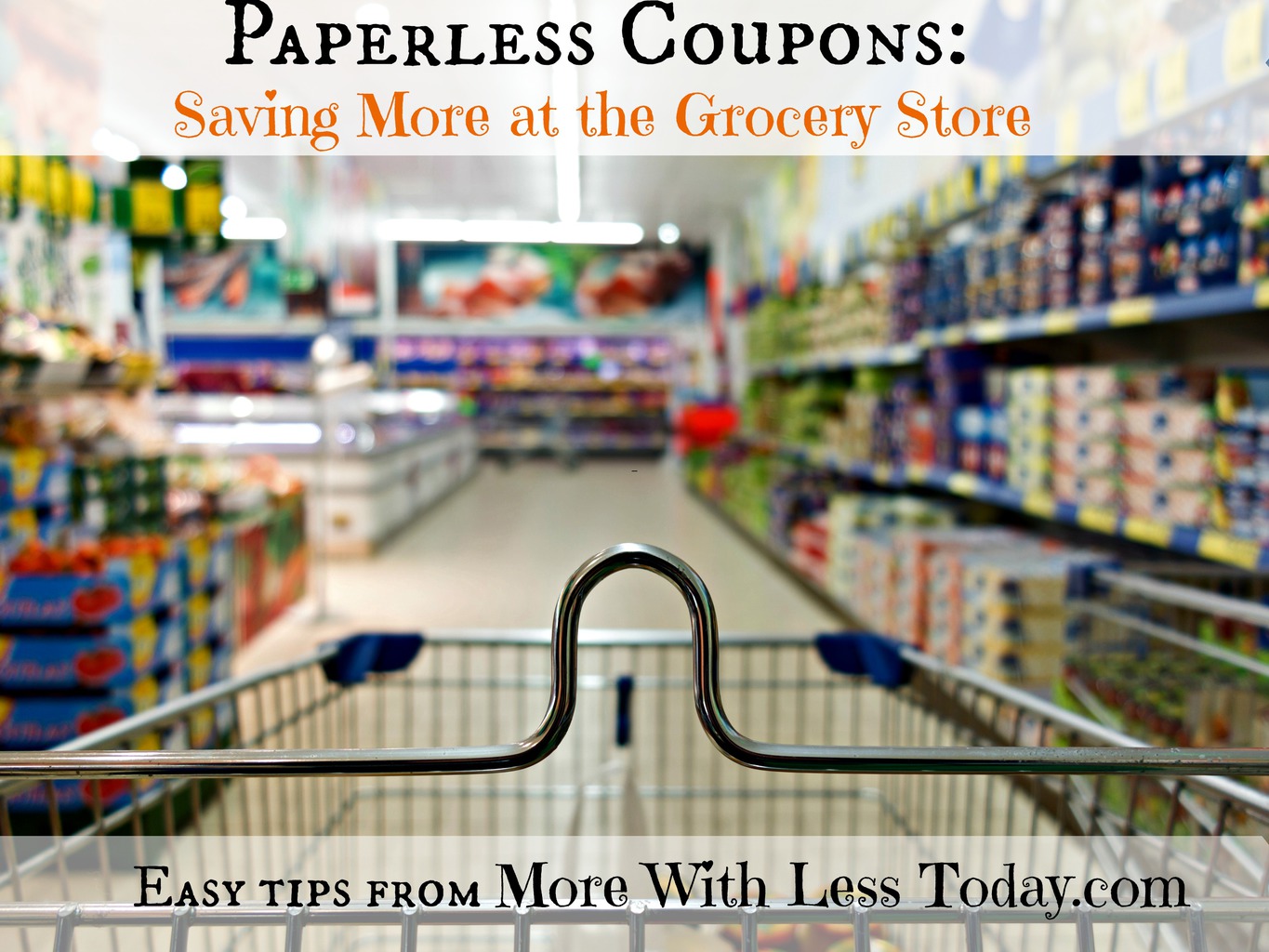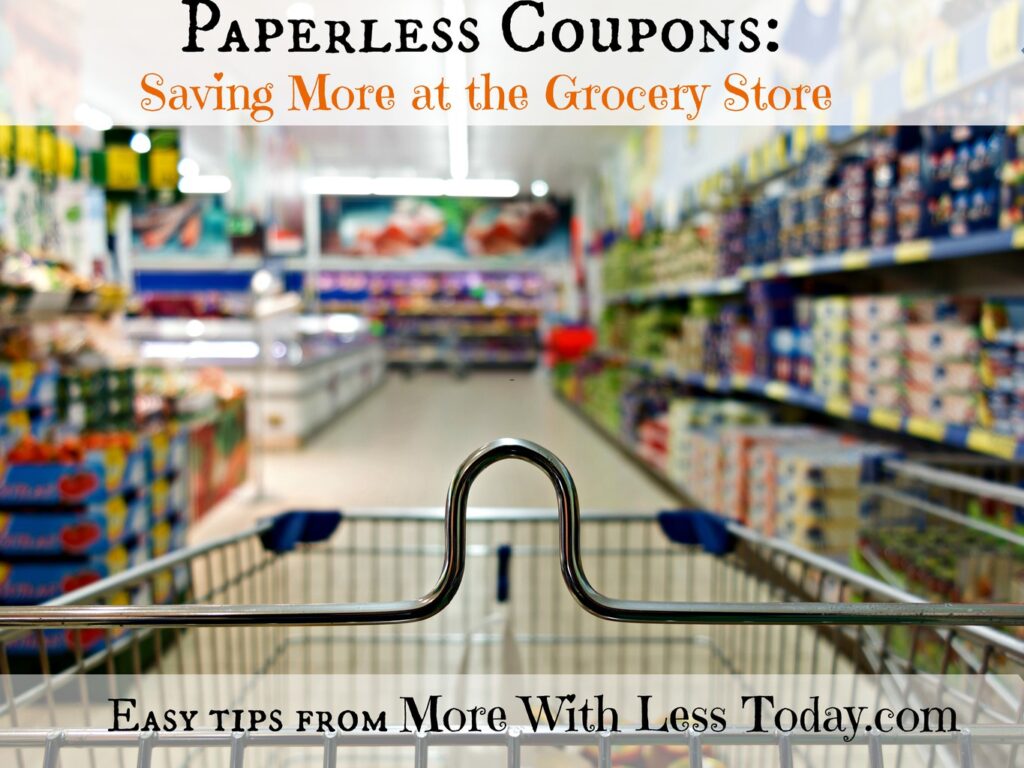 Paperless Coupons and Grocery Store APPs to save you more at the grocery store- for those who don't like to clip and organize coupons!
now expired….
Well, let's face it, who LIKES to organize and clip coupons? Ok, maybe those crazies on a reality show, but like you, I have LOTS of other ways to use my time. However, I do have a healthy respect for saving more at the grocery store.
One option to try is called SavingStar:
SavingStar is a paperless way of saving with offers at participating grocery stores , big box retailers, and drug stores. Depending on the store, offers link to your existing grocery and drug store loyalty cards or you can submit receipts for your purchases.
Just set up the loyalty cards for the stores you shop at, all at once, (it takes just a few minutes) and then you are set to start saving!
Here's how it works:
Join SavingStar for free. Choose the stores where you shop. For some stores you'll register your grocery and drugstore loyalty cards on SavingStar, (for example, your CVS ExtraCare card, your Stop & Shop card, etc.) and for other stores you'll need to save your receipts from purchases.
Then, click the offers you want and we'll link them to all of your registered store cards. For Automatic-Savings Stores, when you use your card at checkout like you normally do, your savings are automatically added to your SavingStar account within 2-22 days depending on when the store sends us the purchase data. (Note: the savings are not given at checkout in the store and they are not printed on your receipt).
For Receipt-Scan Stores, you'll just need to save and submit you receipt through the SavingStar APP. Once your accumulated savings in your SavingStar account reach $5, you can pick your payout from a deposit into your bank or PayPal account, an Amazon gift card, or a donation to American Forests. It's that easy!
Note: Your grocery bill will not change – when you receive your savings they will appear in your SavingStar account.
I think of my SavingStar money as a little slush fund. I accumulate the savings and usually cash it out in the form of an Amazon gift card code.
SavingStar – How Often Are New Offers Available?
Every Tuesday, they post a new Healthy Offer of the Week, and every Friday, they post a new free item! Thursday is also a good day to check for new paperless coupons to load up on, but new deals may become available at any time.
This week, the Healthy Offer of the Week is Save 20% on any single purchase of loose Broccoli at participating retailers.
Save 20% on any single purchase of loose Broccoli at participating retailers. See offer info for complete details.
Tip – Most produce you buy has the PLU(price lookup code) on it. It's that little sticker that's on almost every item. It's the 4 digit code that you also enter on self checkout when you buy produce. The PLU number is entered for Savingstar to track your purchase and credit back your account.
Do SavingStar offers stack with in-store discounts or manufacturers' coupons?
SavingStar offers will work whether or not you combine them with other services' coupons, but they are not intended to be used this way. Generally, manufacturers state that it is against their policies for shoppers to redeem more than one manufacturer's coupon for the same purchase. You can use SavingStar offers with store-specific coupons or in-store sales.
More FAQ's – Here is the link to the SavingStar home page. Go to FAQ's where all of your specific questions get answered.
More with Less Today – Living in the Real World tip:
Right now, my husband and I are on a cash budget for food and grocery store purchases. We may not do this forever, but we wanted to get a handle on "mindless spending" before the holidays.
We designate a certain amount of money each week, put it into an envelope and pay cash for our meals and groceries. We have included toiletries and cleaning products too. We use a few coupons, and I clip and put these in the envelope.
We have come in under budget each week and we are finding this a great way to keep our disposable spending in check. I highly recommend it!
We will use our SavingStar money toward gifts during the holidays.