Today, Overstock has a clearance sale, and many peel and stick temporary wallpapers are included. Hurry though, some of the most popular patterns are selling out.
Peel and Stick temporary wallpaper designs can easily transform a room. They are easy to remove making them the perfect choice for renters and redecorators. I love that they can be repositioned if you don't get it quite right. It is a creative way to update a room or even furniture.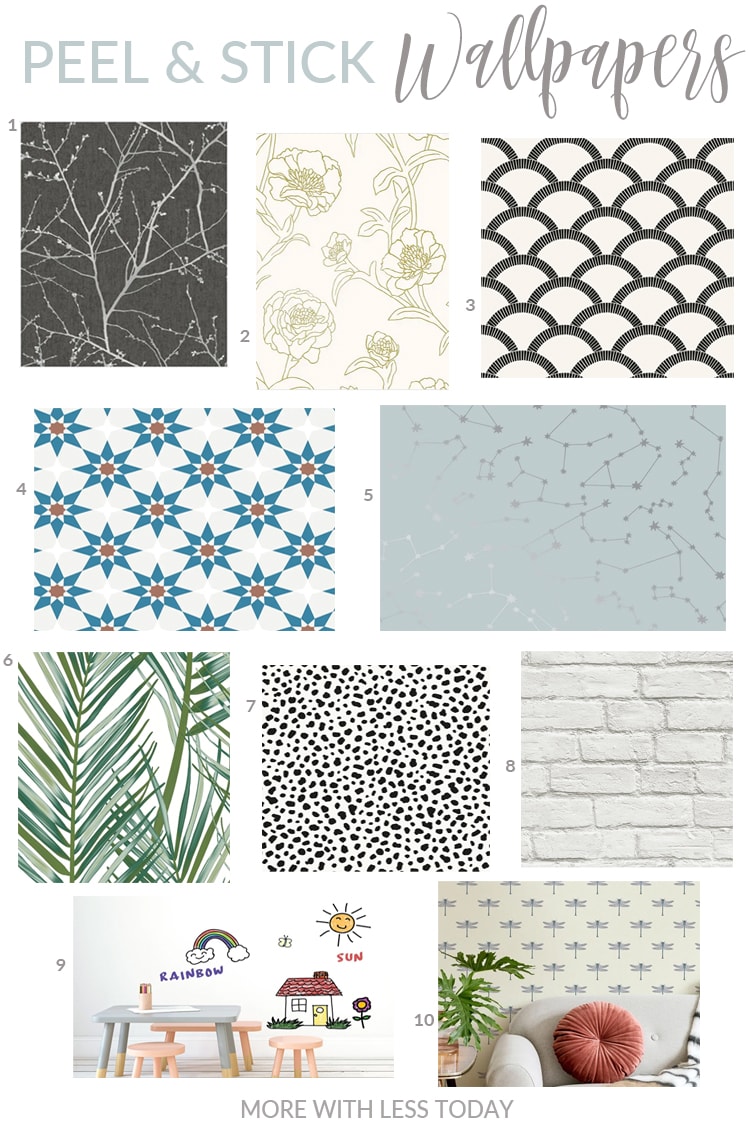 Peel and Stick wallpapers are quick and easy to apply and completely removable.
It can be used on any smooth, non-textured surface

Perfect for walls, cabinets, drawers, craft projects, shelves, and so much more

Easy peelable removal, and can be repositioned

To clean wipe down with a damp cloth
All of the peel and stick temporary wallpapers I've selected are found on Overstock.com. Their recommendation for application includes " to apply, peel away the backing to expose the water-based adhesive. Press onto a smooth surface and align the pattern from panel to panel. Tempaper removable wallpaper is Type A fire-rated for flame spread and smoke-developed. The product works best when applied to surfaces that have been primed and painted with a satin or semi-gloss finish. Applications on flat and matte paints and textured surfaces are not recommended. One roll is 20.5″ x 16.5′ which covers 28 square feet."
We have affiliate relationships which means we may earn a small referral commission at no additional cost to you if you shop using our links.
Peel and Stick Temporary Wallpaper Designs – a few of our favorite designs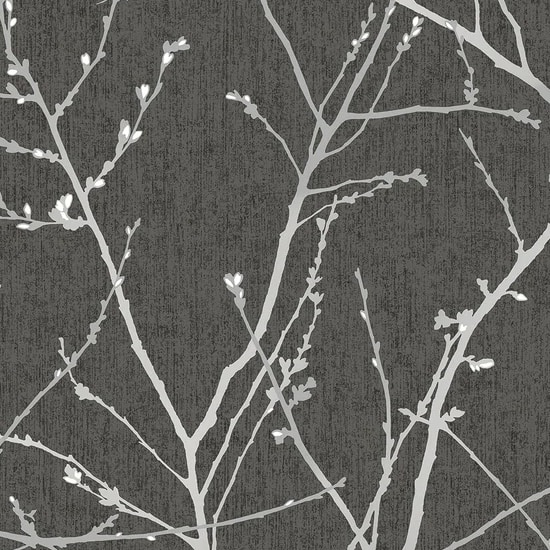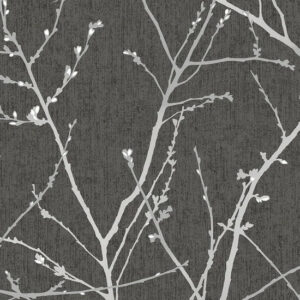 Transform Charcoal Branches Peel and Stick Wallpaper
"A beautiful mica sweeps through this tranquil natural twig design wallpaper. This charcoal and silver design is subtle enough to use on all four walls."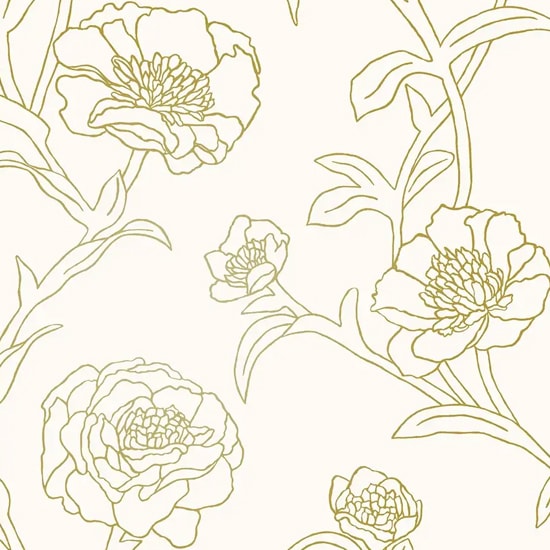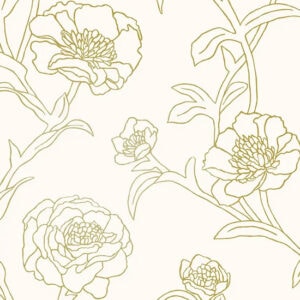 Peonies Peel and Stick Wallpaper – Gold Leaf
"Artistic allure is in full bloom! This peony wallpaper is a brilliant addition to any room as metallic gold highlights the beauty of each stem, petal, and fold. Utterly romantic, but there's no need to worry about a long-term commitment. These florals last as long as you need. Once your heart's desire leads to something new, you simply peel off and remove."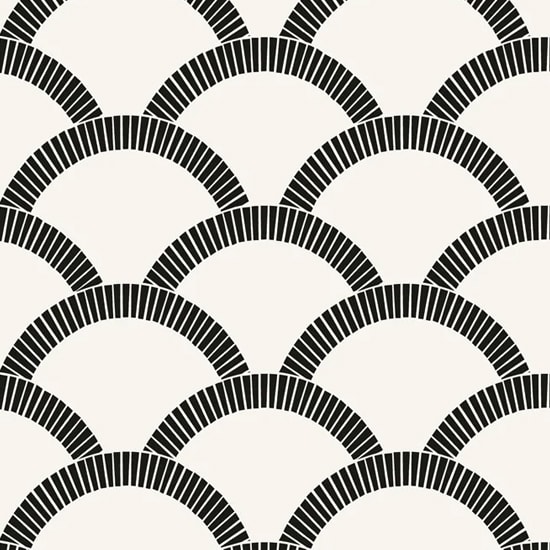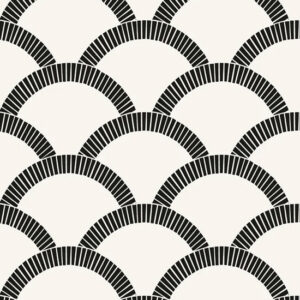 Mosaic Scallop Peel and Stick Wallpaper
Playful arches and natural contours create an eye-catching rhythm with a contemporary look.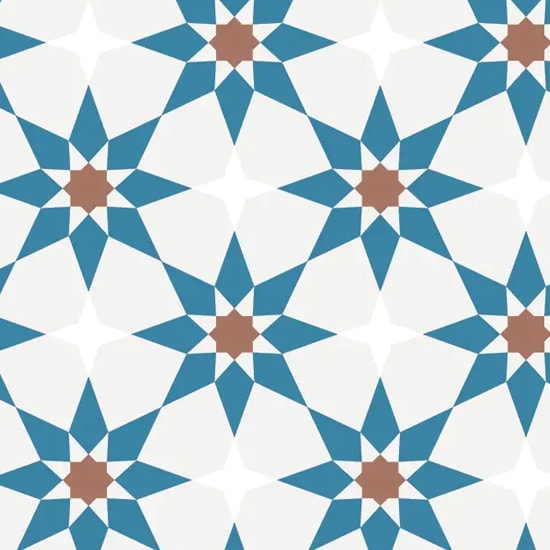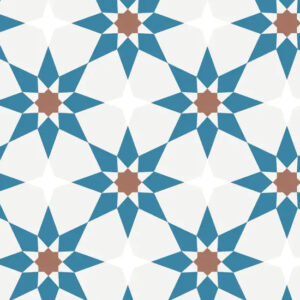 Soleil Peel and Stick Wallpaper – Terracotta & Blue
Inspired by Morocco's colorful culture, this decorative tile will bring you to far off places. Perfect for walls, ceilings, and backsplashes.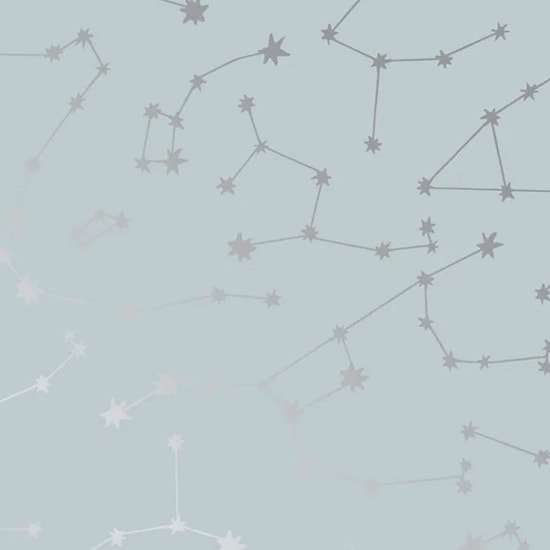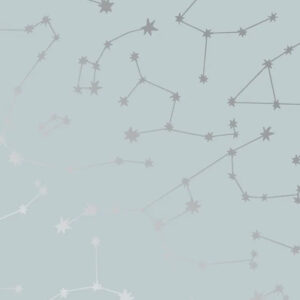 Novogratz Constellations Peel and Stick Wallpaper
For the stargazer in all of us – keep dreaming. One of our favorites for ceilings.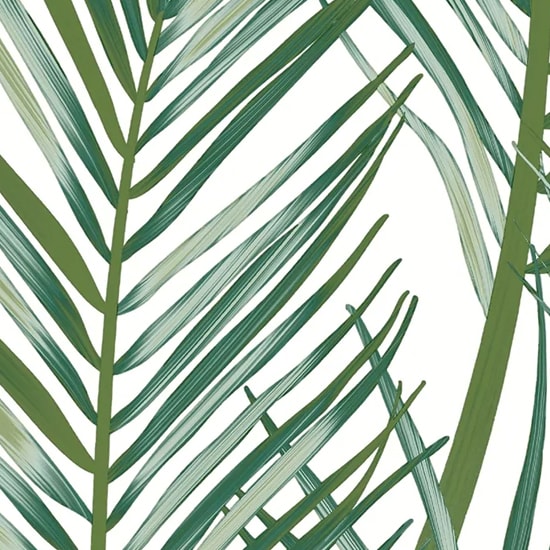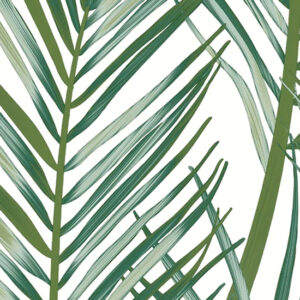 Transform White and Green Palm Peel and Stick Wallpaper
This palm wallpaper is deep and intriguing. With a white backdrop, luscious leaves are brought to life with hues of teal and greens.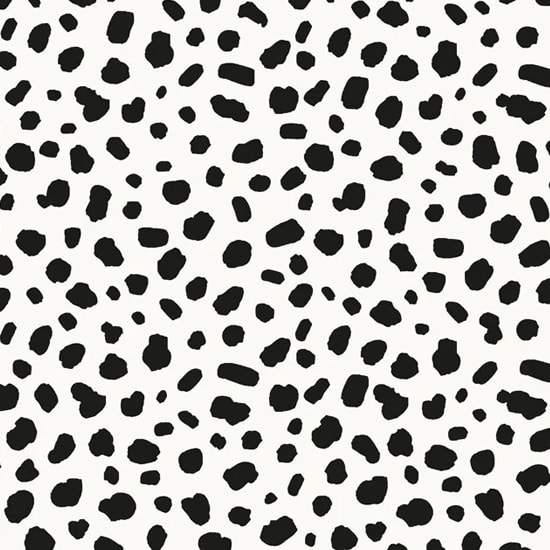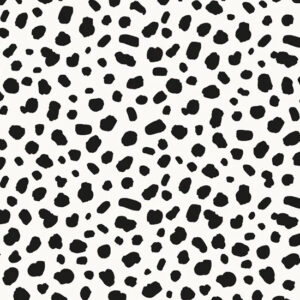 Scout Peel and Stick Wallpaper
Turn your walls into pop art with this spot-on pattern. Go bold or go boring. Scout, named after the infamous canine Fire House Hero, belonged to Engine Company No. 23 in Brooklyn, NY. In 1928 he saved a family of five from a burning building. He also received the Medal of Honor for putting special differences aside when he saved a cat from a tree. Scout, a playful print of black speckled accents on a clean white background, is part of The Novogratz Tempaper Collection.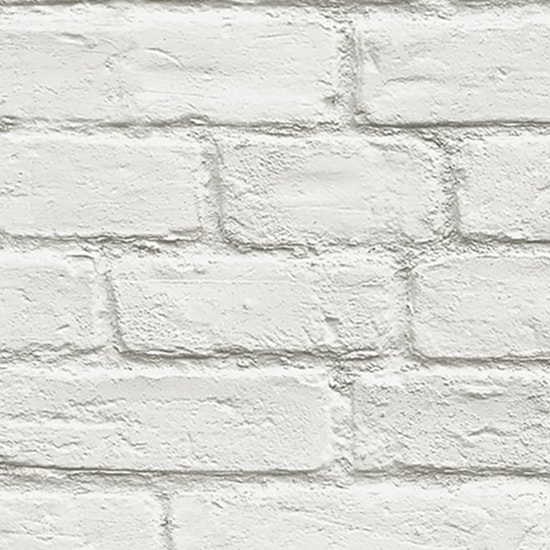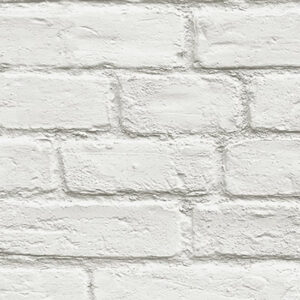 Transform White Brick Peel and Stick Wallpaper
For a cool urban space, create the ultimate brick effect in your home with this fantastic white brick design. Perfect for those who want a design with a simple tone and color.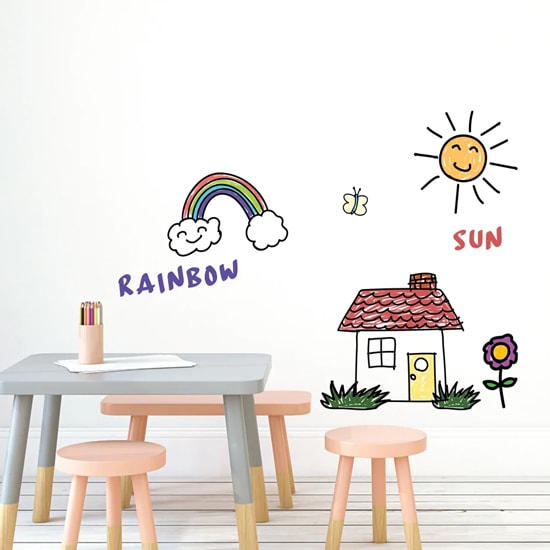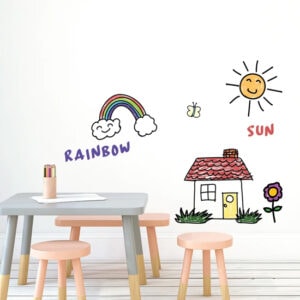 Dry Erase Peel and Stick Wallpaper
Peel, stick, write, erase, hooray! Now any space can serve as the backdrop to creativity with this dry erase board wallpaper. Ideal for jotting down your next great idea, inspirational messages, or your kid's masterpieces, our removable whiteboards can be applied easily and removed cleanly.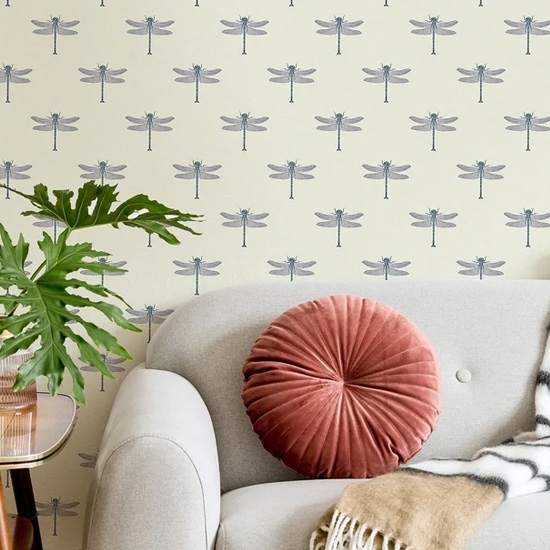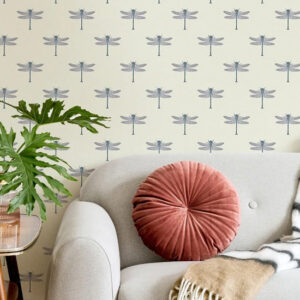 Transform Dragonflies Peel and Stick Wallpaper
"This beautiful and simple wallpaper design contains delicate dragonflies. With a touch of blue on an off white background, this wallpaper is elegant but also minimalist at the same time."
Have you tried using Peek and Stick removable wallpaper? Share your experience with us!
Organizing Your Home?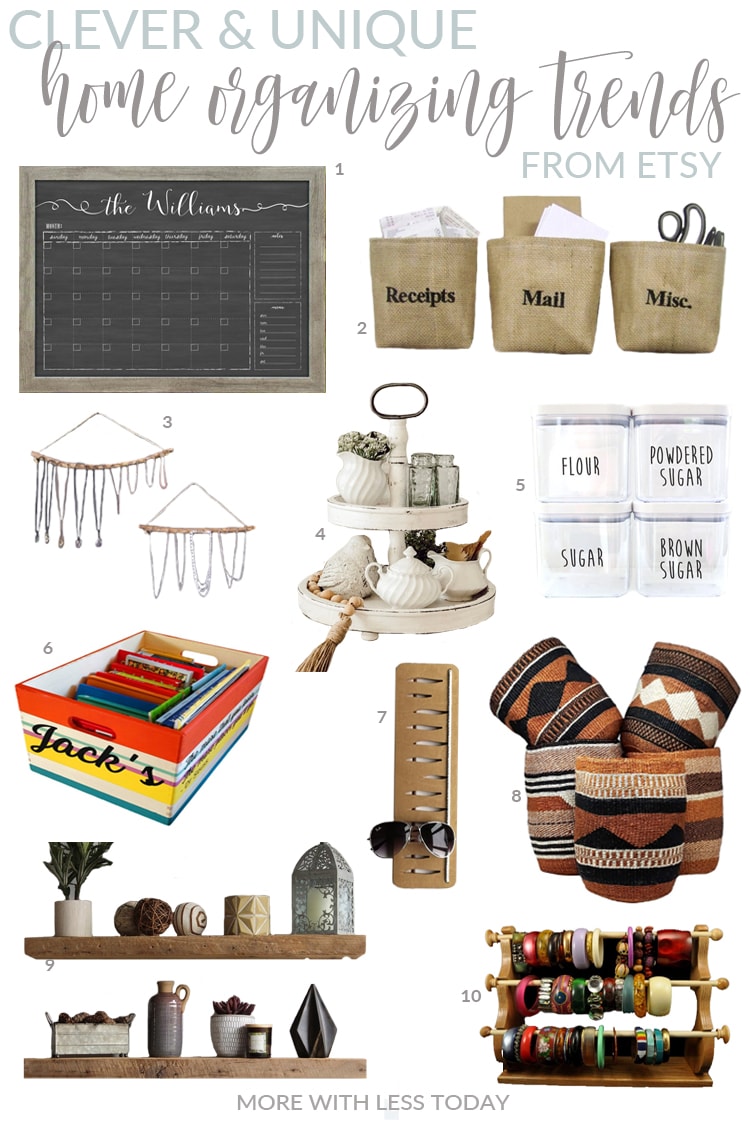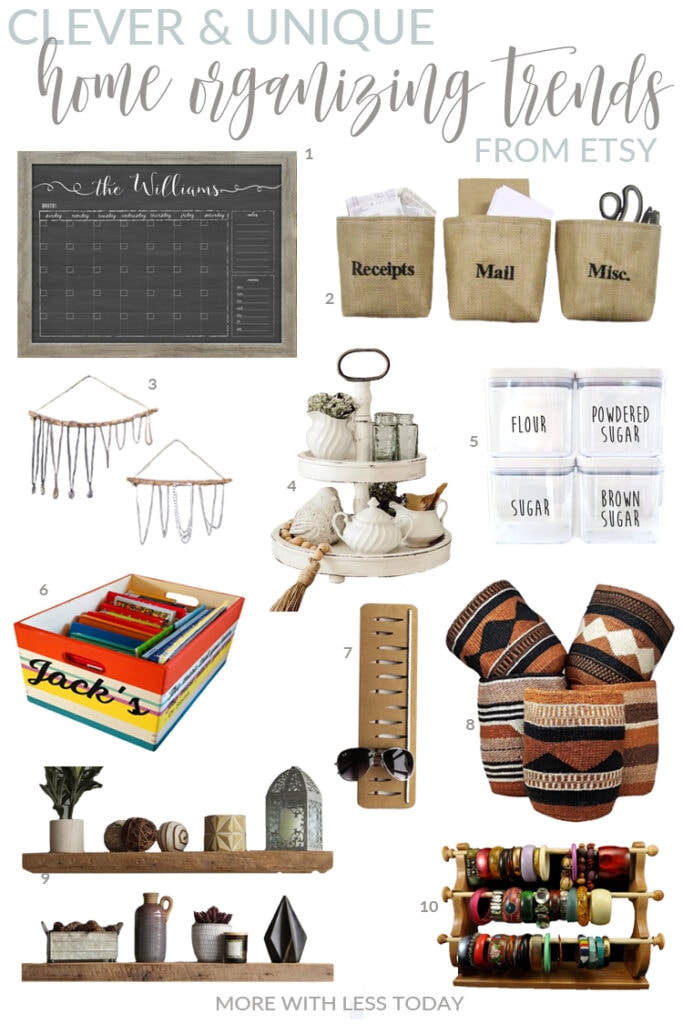 Check out these decorative and functional storage ideas from Etsy shops.