Are you looking for a new fish recipe for dinner? This Easy Spicy Cajun Snapper recipe will blow your taste buds away. Enjoy the spicy kick accompanied by the delicious combination of the mango-avocado salsa.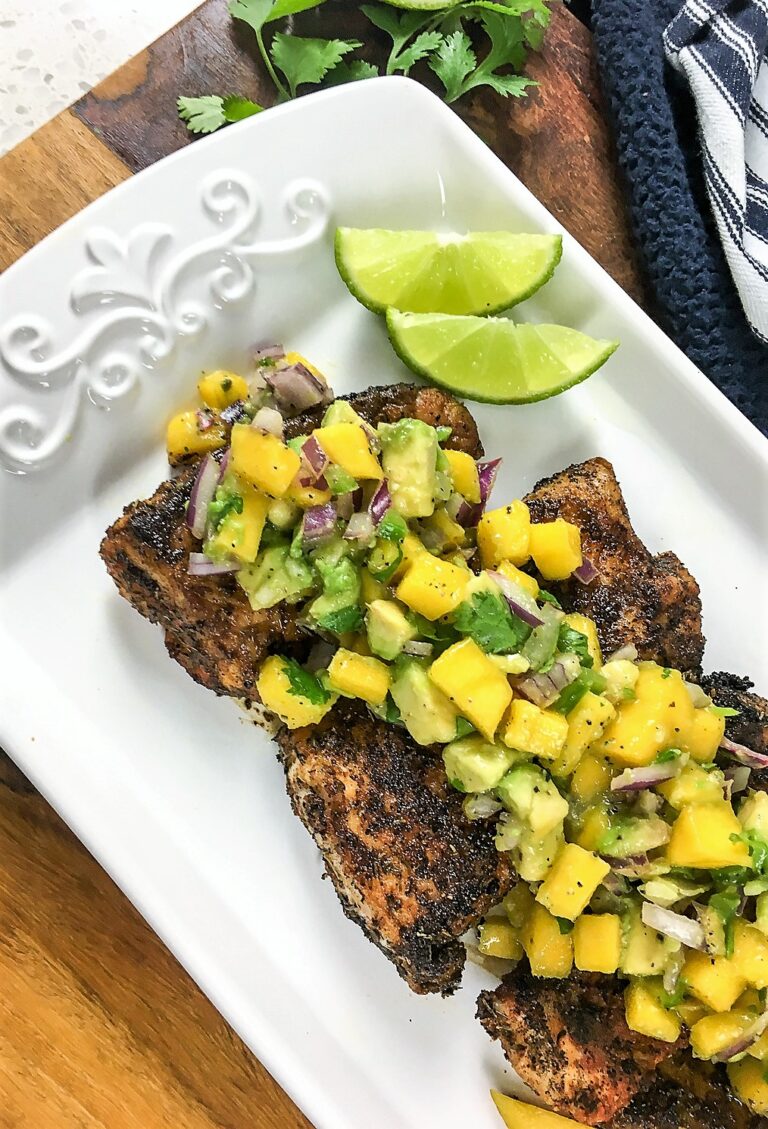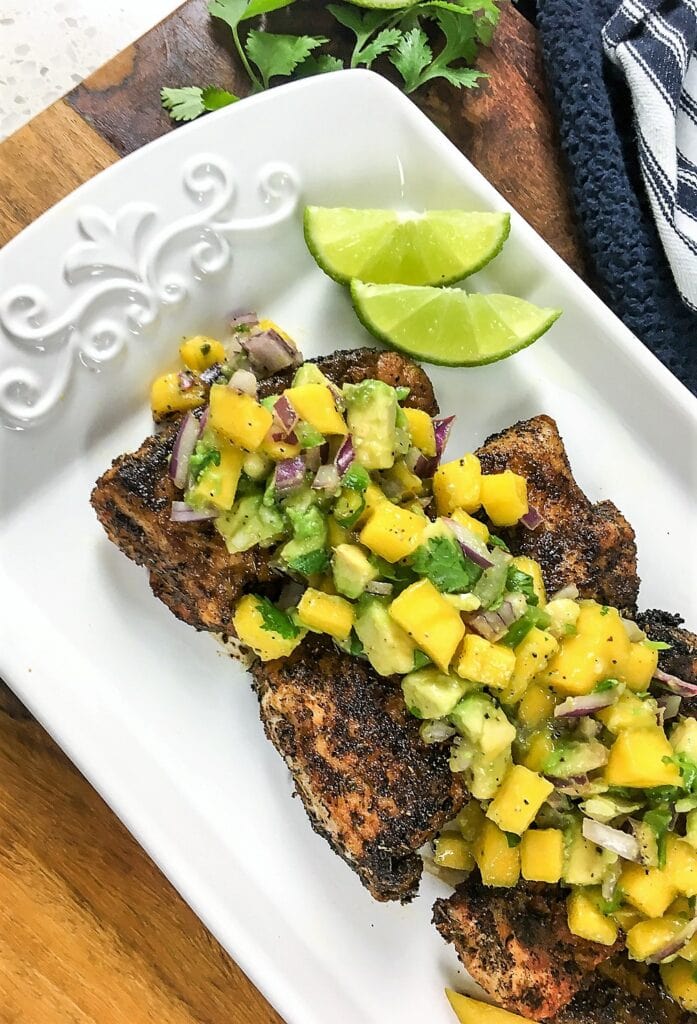 This recipe has one of my favorite salsas that I've tried. The fresh salsa flavor complements the spice of this delightful pan-seared spicy Cajun snapper. One of the many best things about it? You can serve it in about 30 minutes!
Prep time: 15 minutes
Cook time: 10 minutes
Estimated total time to serve: 30 minutes
Serves: 4
Spicy Cajun Seasoning Ingredient list:
1 T. paprika

1 t. garlic powder

1 t. onion powder

½ – 1t. cayenne pepper*

¾ t. dried thyme

¾ t. dried oregano

1½ t. sea salt

¾ t. ground black pepper
*In case you want to maximize or minimize the spice level, you can adjust the amount of cayenne pepper to match your personal preference.
Remaining Ingredients:
1 large ripe mango, peeled and diced

1 large avocado, peeled and diced

½ small red onion, diced

½ medium jalapeño pepper, diced

2 cloves garlic, minced

3 T. fresh cilantro, finely chopped

3 T. fresh lime juice

2 T. extra virgin olive oil, divided

4 5-oz. red or skinless yellowtail snapper fillets
Directions:
#1. In a small bowl, combine the ingredients for the spicy Cajun seasoning. Stir to combine and set aside.
#2. In a large bowl, combine the mango, avocado, red onion, jalapeño, garlic, and fresh cilantro. Add fresh lime juice and season with salt and black pepper, to taste. Stir to combine and set aside.
#3. Sprinkle the Spicy Cajun Seasoning onto both sides of the tender fish fillets. Rub it gently to ensure the seasoning is evenly distributed. Do this from the top of the fish and all the sides of the snapper fillets.
#4. Heat a tablespoon of olive oil in a large skillet over medium heat. Place the seasoned fillets into the hot skillet. Cook them until they have a nice blackened crust and flake easily with a fork. Do this approximately 3-5 minutes per side. Cook time will depend on the thickness of the fillets.
#5. Remove from heat and serve immediately with some fresh fruit salsa on top to give it a burst of brightness.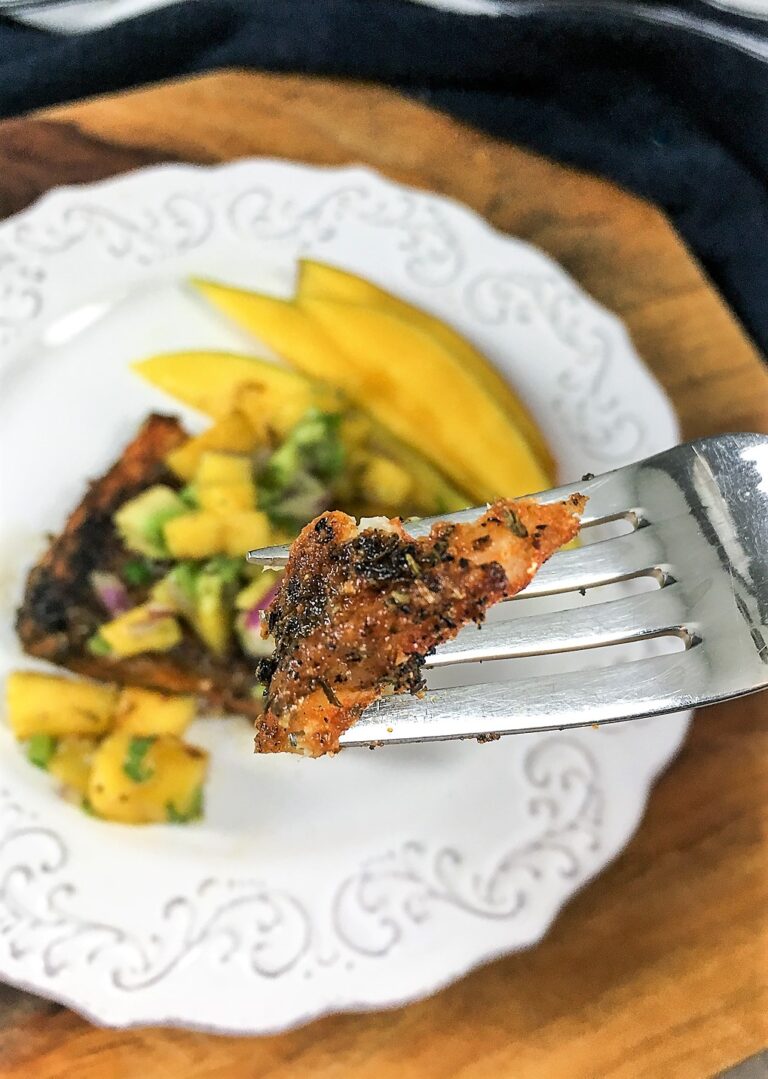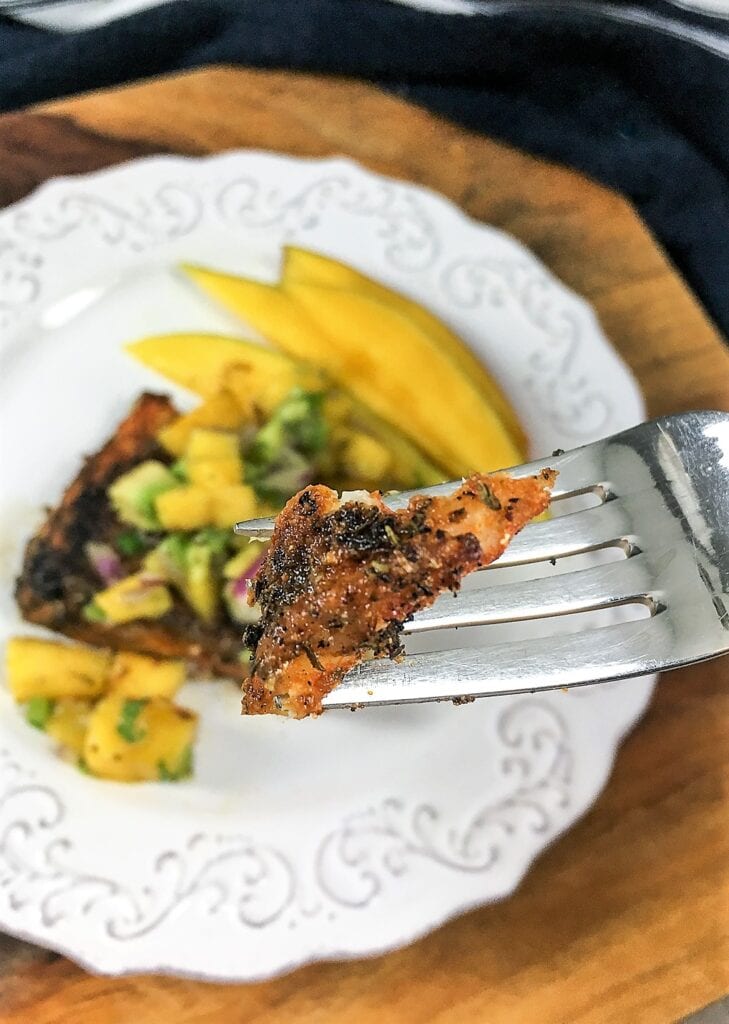 Pin for later: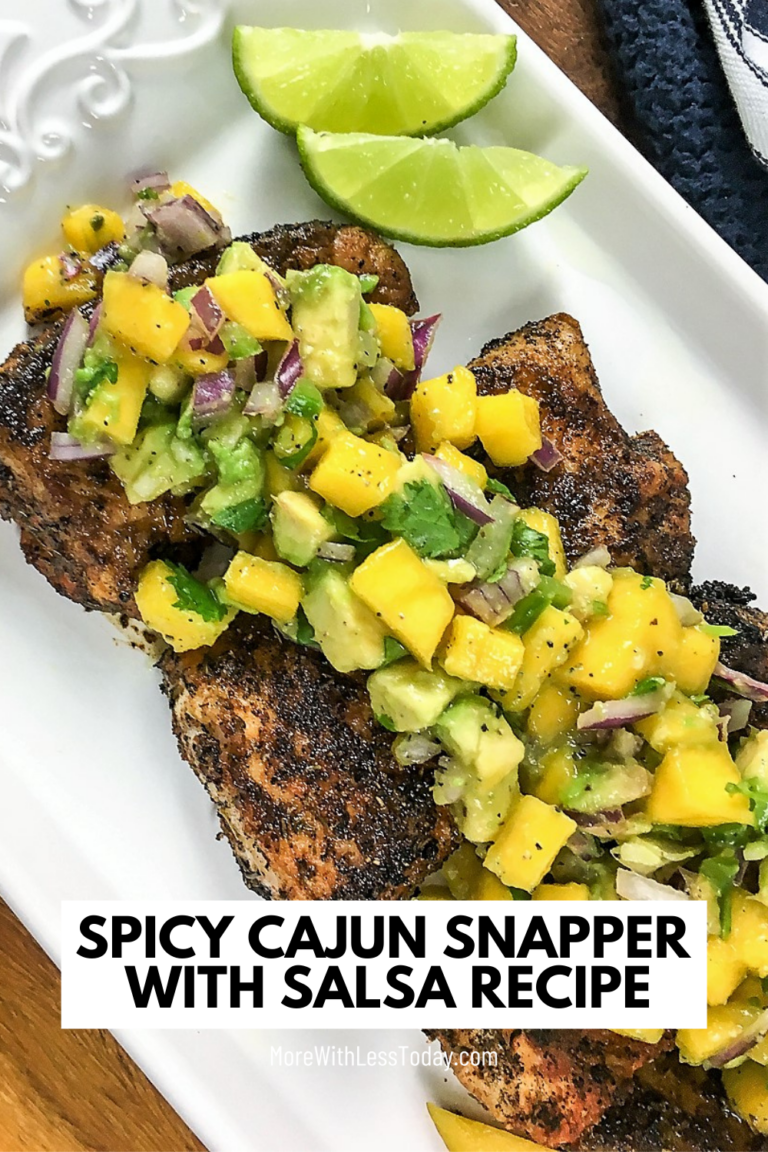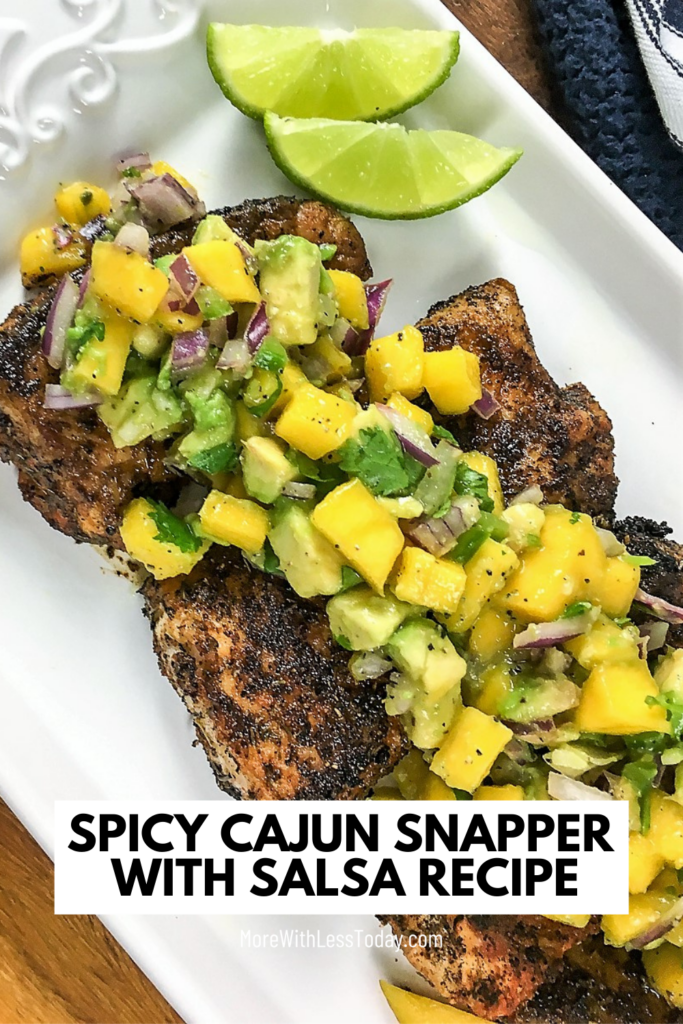 Looking for more recipes like this Spicy Cajun Snapper? You've come to the right place!
Check out this delicious Mahi Mahi recipe and more easy dinners here. Don't forget to share this delicious recipe with your friends and loved ones!