Life with LBL can be tricky so I'm sharing about Poise Thin-Shaped pads as part of a sponsored post for Socialstars #RecycleYourPeriodPad.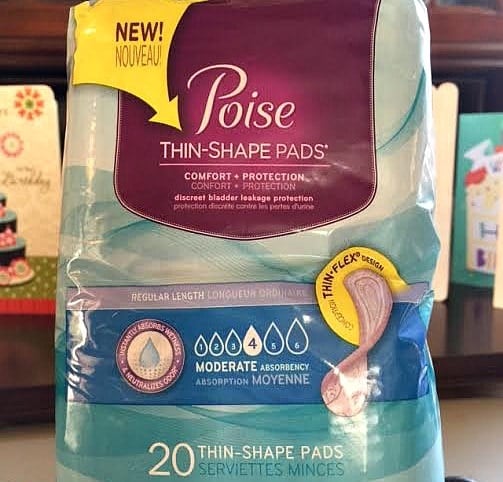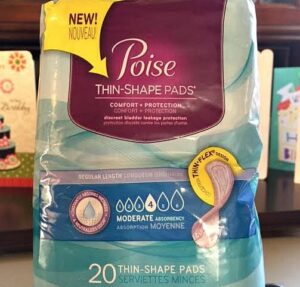 Did you know that 1 out of 3 women experience Light Bladder Leakage? (LBL) These little leaks can be triggered by everyday occurrences from sneezing, laughing, coughing, running and even sudden moves. Often LBL can be caused by weak pelvic floor muscles, pregnancy, childbirth, menopause, complications from surgery, illness or weight gain.
Chances are if you don't have LBL now, you will experience it at some point. Fortunately, Poise® has an easy solution with their new Thin-Shaped pads.
Poise pads and liners are designed specifically for LBL. Their new Thin-Shape Pads are up to 40% thinner than the original Poise pads and are made specifically for those pesky bladder leaks. Designed to move with your body for maximum comfort, the new Poise Thin-Shape pads feature Super Absorbent Material (SAM) which stay 3x drier than period pads and liners. The Thin Flex design provides extraordinary protection in a thin flexible pad to help you to manage leaks with confidence.
Once I tried the new thin shaped Poise pads, I was convinced. It's such a smart, easy solution to wear them and be comfortable and stay dry. I don't know about you, but most of us are too busy to slow down for LBL.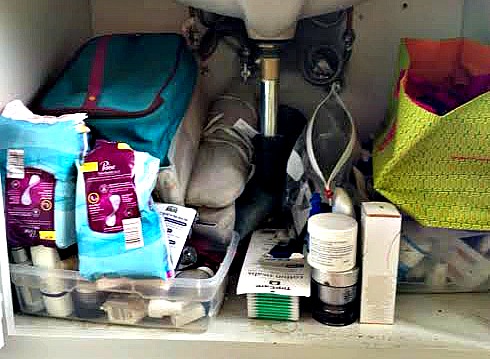 Spring Cleaning Time
It had been a few years since I have needed to use period pads but I was holding on to them to use for LBL. The new Poise Thin-Shap pads work so much better and are so much more comfortable.
It's embarrassing to admit, but when I added my Poise pads to my "collection" I had stockpiled under my bathroom sink, I realized it was time for some spring cleaning. Under my sink was a disaster area and I had no idea how many old period pads I had stockpiled.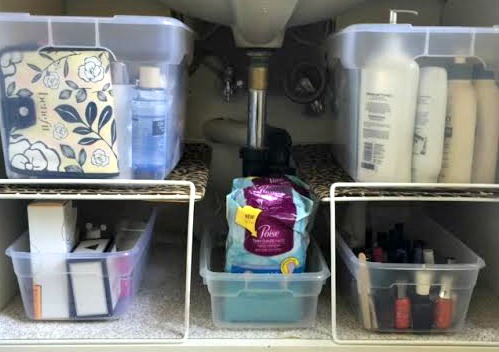 After adding some shoe racks and some plastic bins, my under the sink area is neat and organized. Now that's a big improvement right?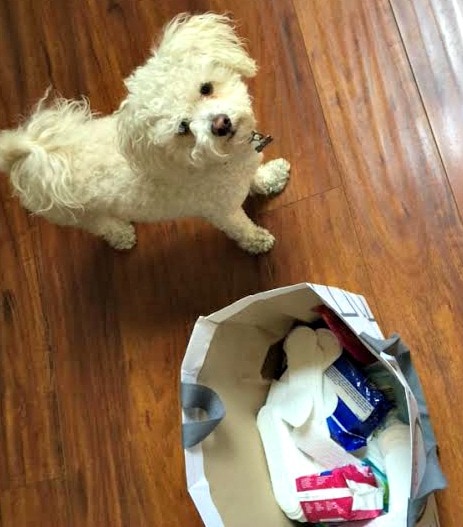 Out with the old and in with the new….
My dog Buddy was wondering if he could shred my old period pads for me. He was just waiting for me to leave that bag unsupervised. Don't be fooled by that innocent little face. This little guy can make the house look like it has been ransacked in no time flat.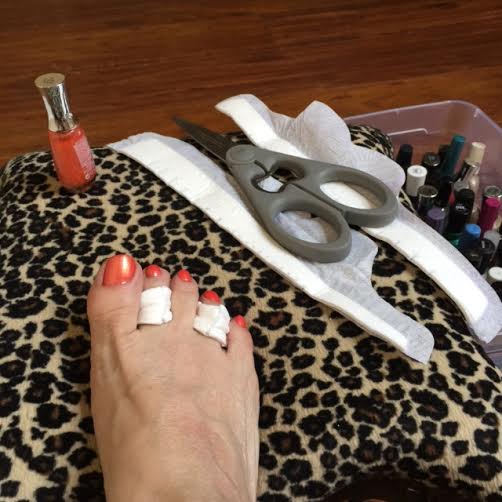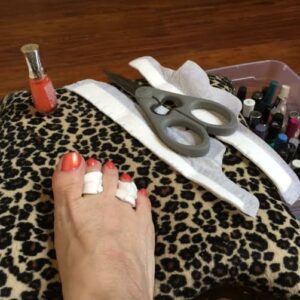 Have you seen the TV commercials for #RecycleYourPeriodPads? Now that I found and organized all of my nail polish, I decided to treat myself to a pedicure. I used one of my old period pads cut into strips to keep my pedicure polish neat. It's the perfect way to #RecycleYourPeriodPads.
Don't let LBL slow you down! Poise Thin-Shaped pads are priced from $5.99- $13.99.
Follow Poise on Facebook, Twitter and Instagram . Get a free sample and try them for yourself and share this with a friend!