Find the Project Runway Collection at JC Penney – Trendy, Stylish and Affordable Fashion available in over 500 JC Penney stores and online. If you are a Project Runway fan, you will enjoy seeing this collaboration with up and coming designers from the show.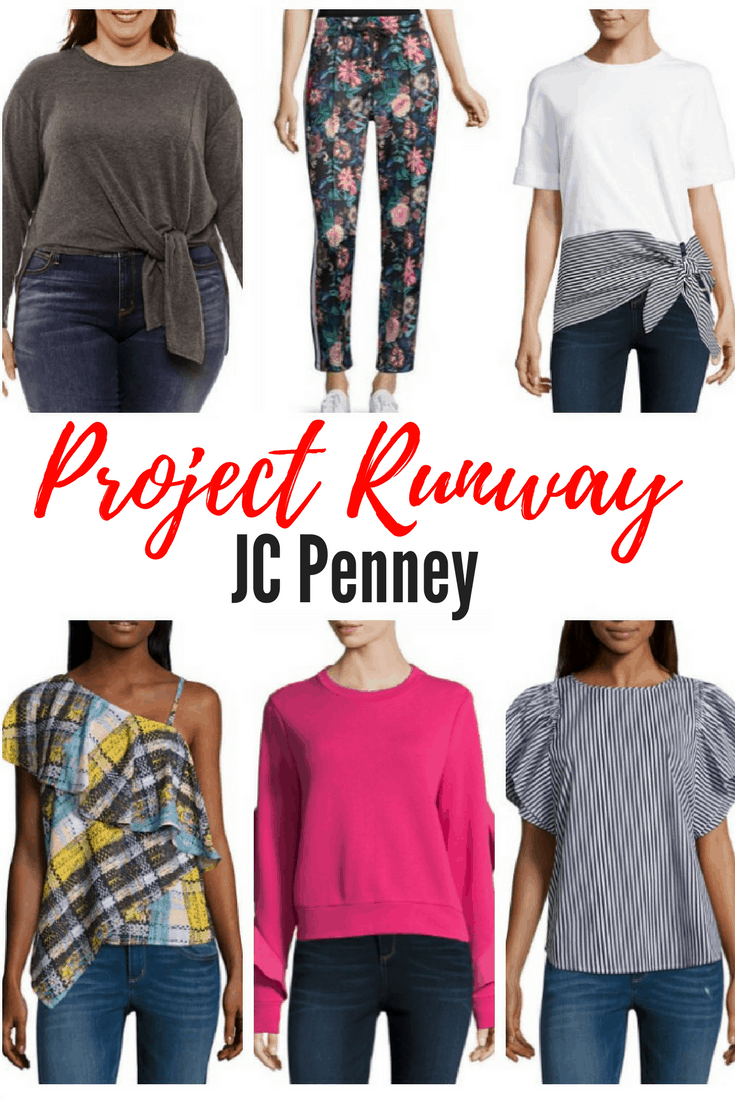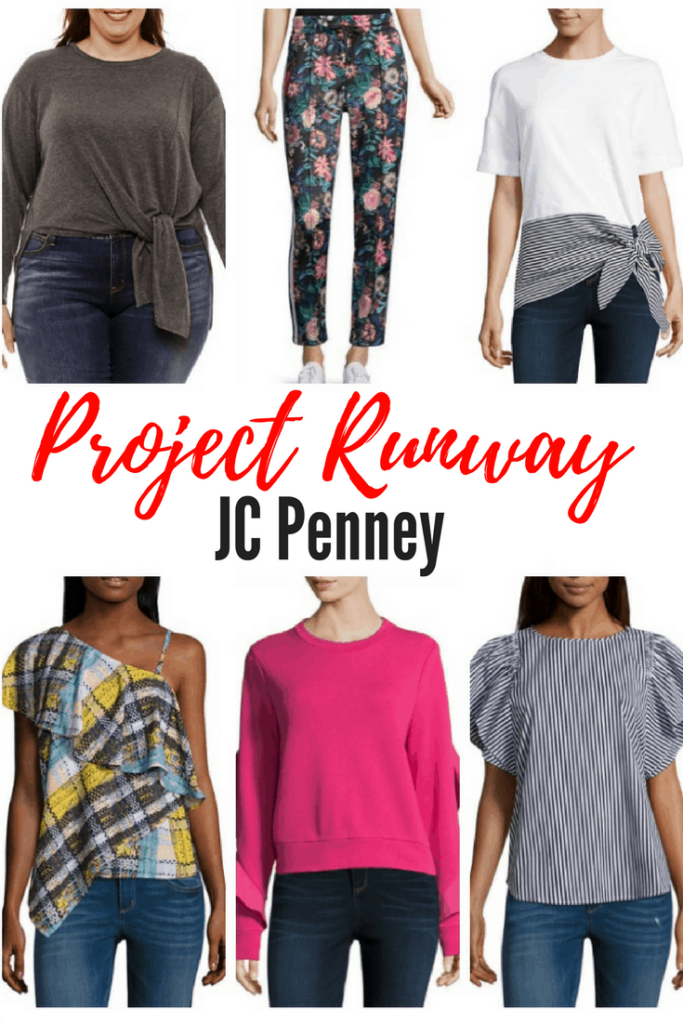 Here are some of our favorites from the Project Runway Collection at JC Penney. We have affiliate relationships which means that we may get a small referral commission at no additional cost to you if you shop using our links.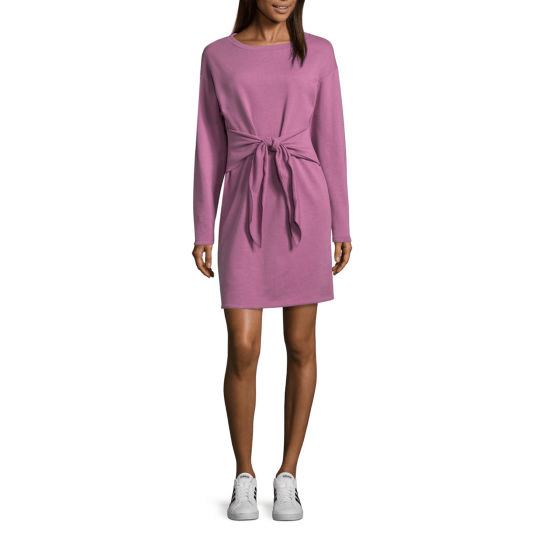 This sweatshirt dress is super cute with its knot waist tie. It's comfortable and roomy and pairs well with sandals, casual shoes or tennis shoes. Easy to accessorize it comes in pink or grey.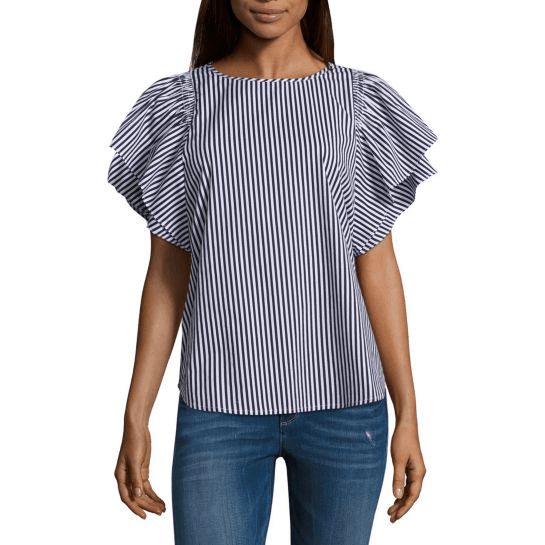 The round neckline and flutter sleeves are adorable. A great spring and summer casual top. It comes in plain coral or white and navy stripes. Pair it with jeans or a pencil skirt for a dressy look.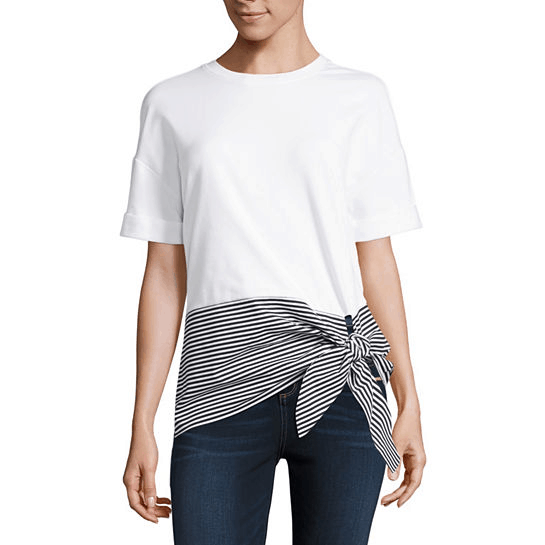 This is another fun top! The plain white top is just right for a coordinating necklace while the stripes at the bottom pull the eye down. The knot adds the fun. Deck shoes, and anchors await!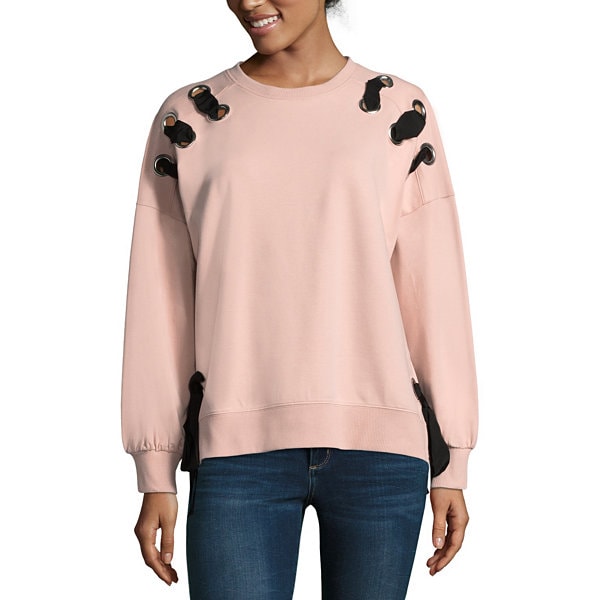 This sweatshirt is different! It fun grommet accents on the shoulders and sides. If you love sweatshirts this one will make a cute addition to your wardrobe.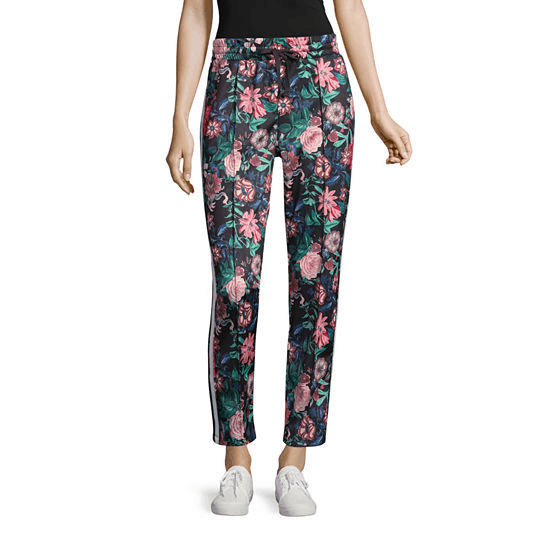 If you love exercising in style these are the pants for you. They are adorable! The pants feature a drawstring waist and 2 pockets. Comfort is the key word when describing these track pants.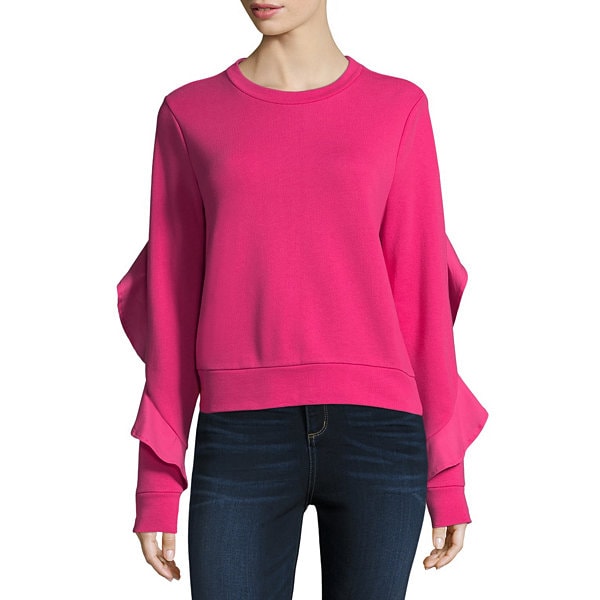 It's a sweatshirt with a twist – sleeves with a ruffle that goes all the way down. You are going to love it! it's perfect for cool spring evenings.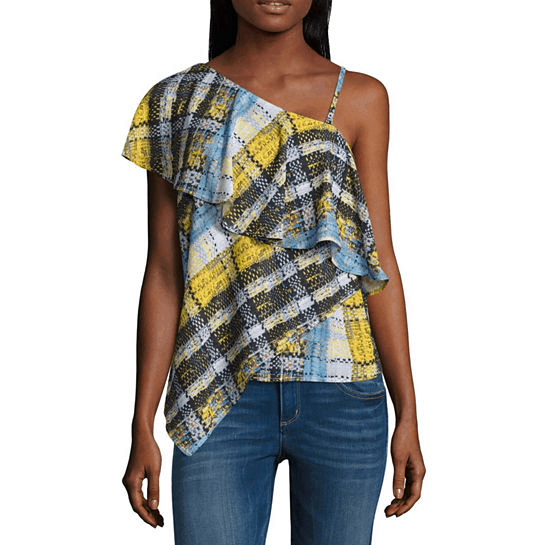 Off-the-shoulder blouses are still in demand. This blue, gray and yellow woven top can go from casual to a night out in no time. Keep cool and look good at the same time.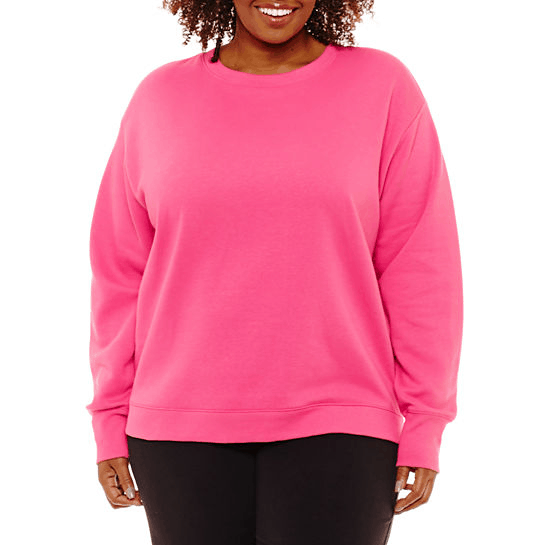 Plus size? Not a problem! Project Runway has got you covered with this comfy pink sweatshirt. A basic activewear addition to your wardrobe.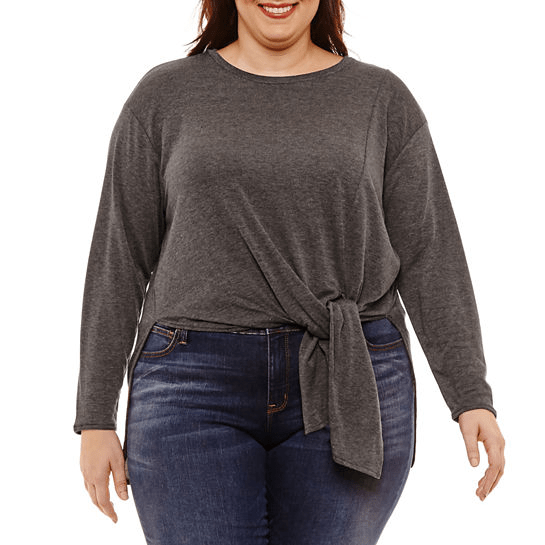 This casual tunic top comes in grey and light blue. It ties at the waist for an attractive design that is super cute. The neutral colors mane you can add all kinds of bright accessories to spice up your wardrobe.
What's your Project Runway favorite from JC Penney?