This campaign is part of a sponsored conversation by Unilever's Project Sunlight. All opinions are ours.
We were invited by Unilever's Project Sunlight to learn more about the problem of childhood hunger in the US and talk with our readers about finding viable solutions. Through our partnership, we learned that 1 in 5 children in America are unaware of where their next meal is coming from. The term they use is "food insecure."
Because we have more than enough, thinking about food insecurity and children is heartbreaking. Racquel and I were moved to follow some of the proactive suggestions that are provided in an easy to use toolkit put together by Project Sunlight US.
From the Feeding America Food Bank Locator, I found the Second Harvest Food Bank here in Orange County California where I live. If you are not familiar with Orange County, California, it is one of the nation's most affluent counties.
My husband Art and I signed up to take a tour of the facility. Located in the former El Toro Marine Base, Second Harvest is a partner of Feeding America.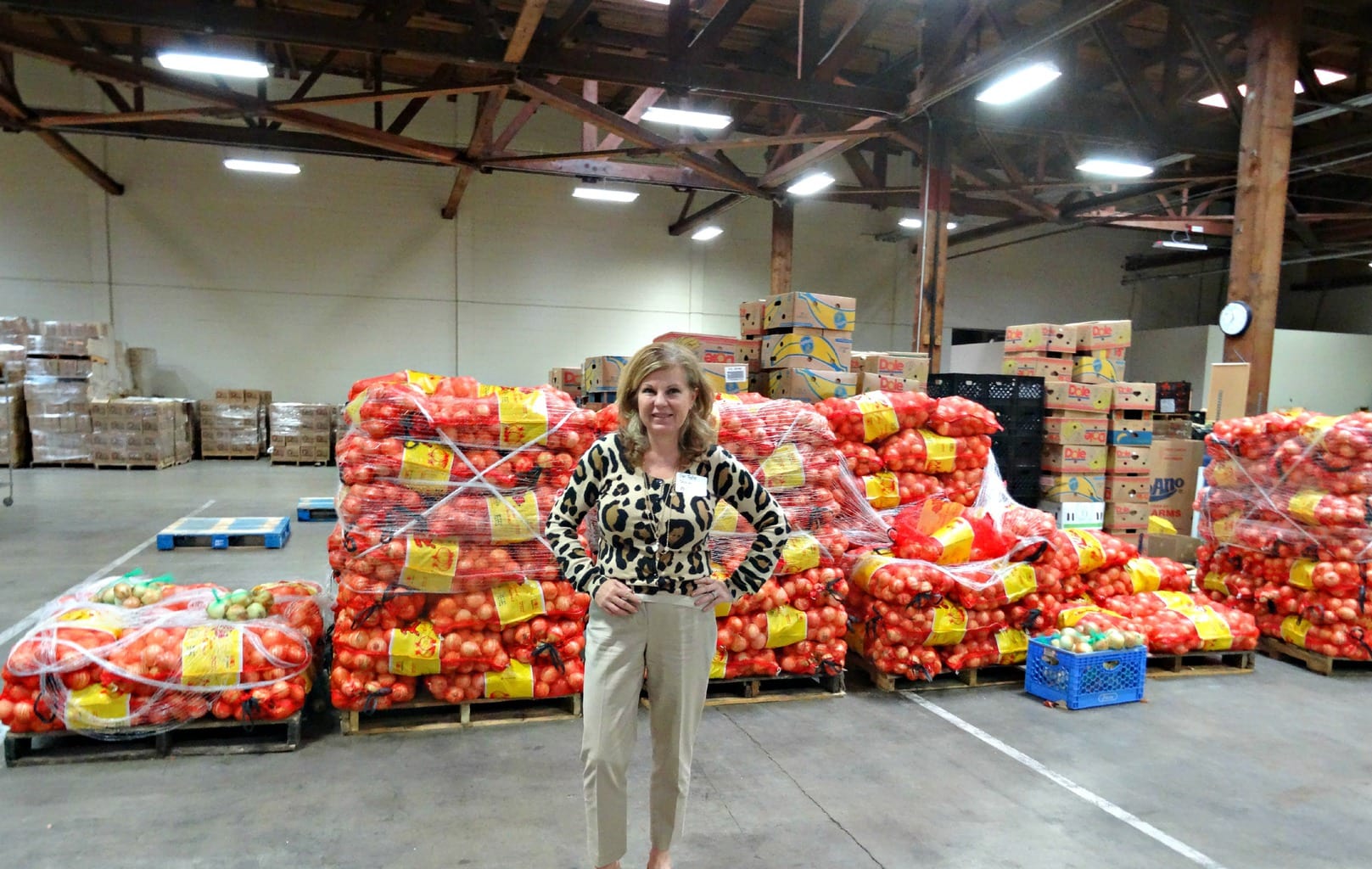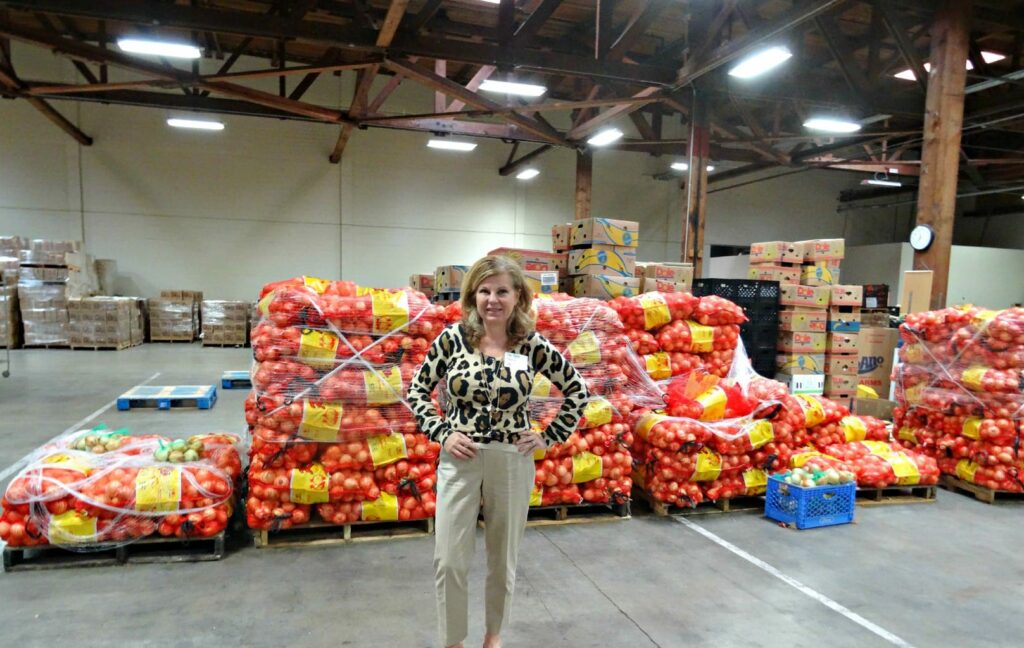 Every day we see wasted food and we see those in need. The Second Harvest Food Bank exists to help to bridge that gap. Second Harvest collects food from grocery stores, food manufactures, farmers, community food drives, restaurants and fresh produce gleaned from the fields.
The Second Harvest Food Bank invites local gardeners to donate their fresh fruits and vegetables grown in their backyards or community gardens to help nourish those in need.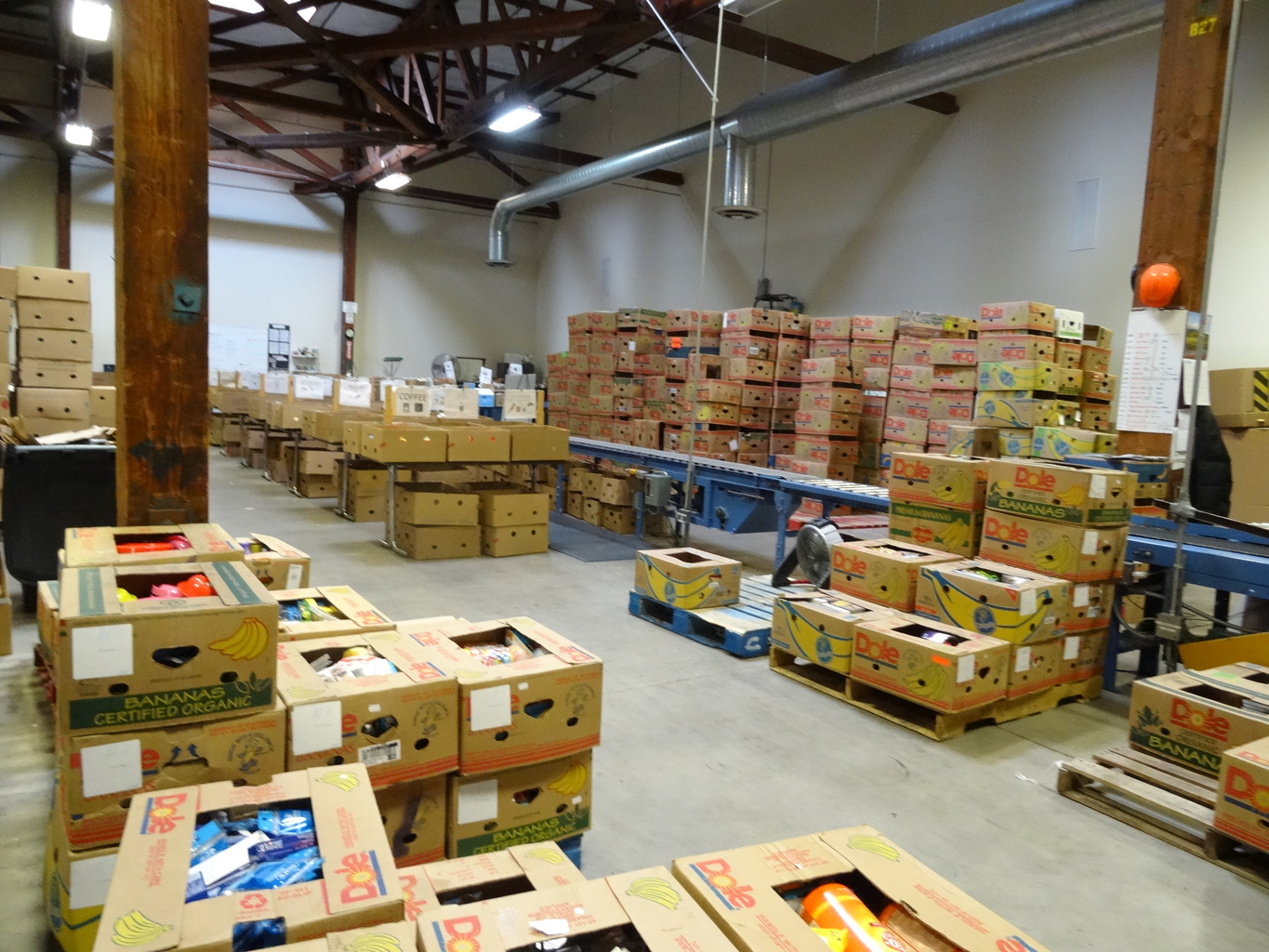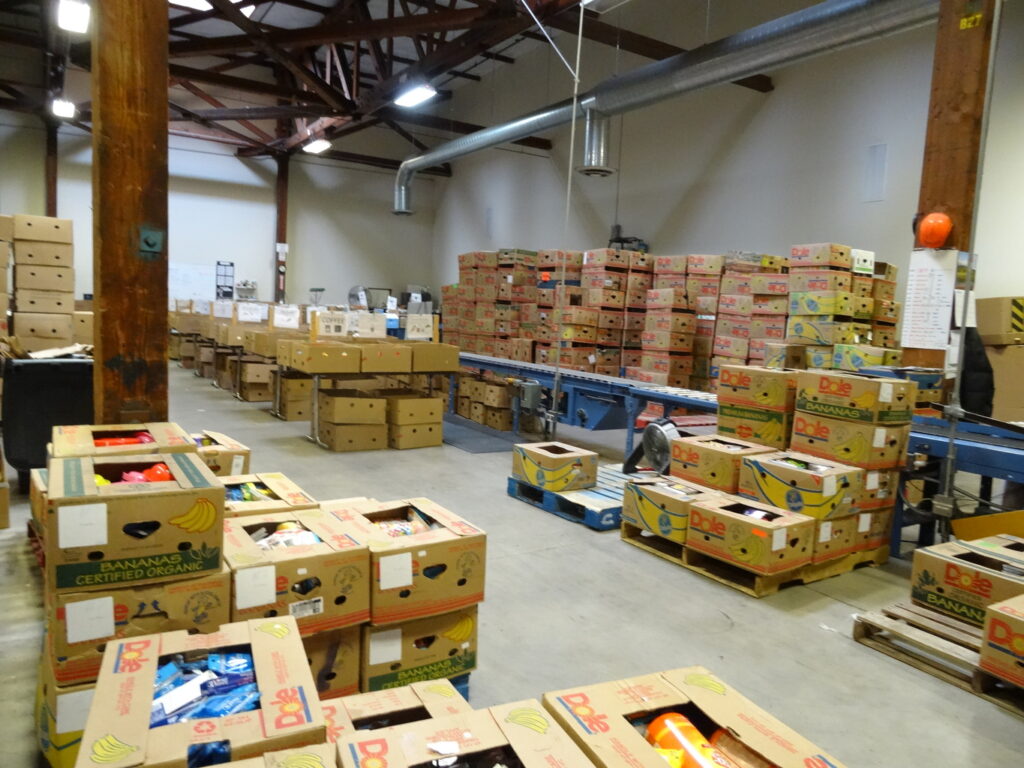 Once that food is collected, stored and organized in their giant warehouse, community organizations, food pantries, and churches pick up the food and distribute it to more than 480 sites. During our tour they explained that Second Harvest is like a giant supermarket where the food pantries can shop.
According to Second Harvest, nearly 400,000 people in Orange County are at risk of hunger. Their findings match up with 1 in 5 children being at risk. This is a far cry from the Orange County depicted on television shows.
Working to End Childhood Hunger
At more than 36 sites across Orange County. Second Harvest provides healthy after-school meals, and summer meals along with nutrition education to 1,800 children every day.
Their School Pantry program brings fresh fruit, vegetables and other healthy food directly to kids, parents and other community residents at school locations. The food is delivered and arranged on tables similar to a Farmer's Market. Now serving about 300 families, more than 40 additional schools have put in applications to join the program. As funds become available, more schools will be added.
Through their mobile pantry program, trucks deliver over 5,000 pounds of fresh-produce and staple items directly to families right in their neighborhoods.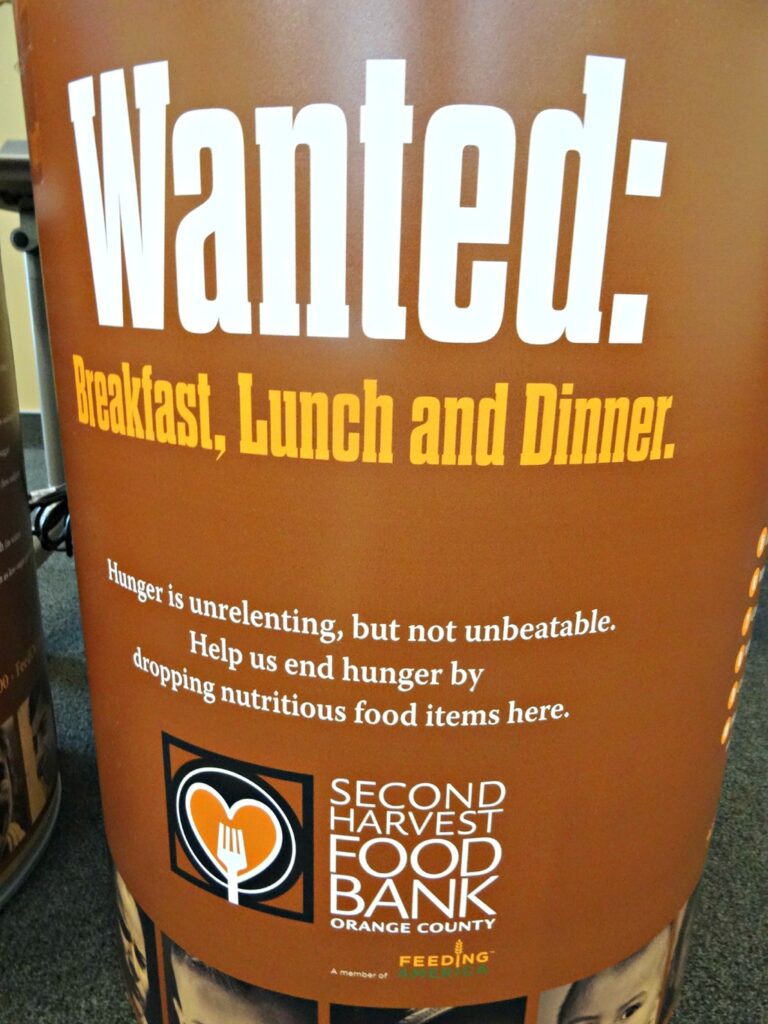 Arranging a Local Food Drive
We learned that we can arrange for empty food collection barrels to be dropped off at my husband's work location. We are going to organize a food drive and place the collection barrels by the entrances and exits of his building to collect food through the holidays. Once the barrels are full, we can call Second Harvest to arrange for them to be picked up.
Learn how easy it is to start a local food drive in your community by visiting the Project Sunlight US website here.
Racquel and her children began a food drive to collect food for childhood hunger in their neighborhood. She used the resources and ideas found at the Project Sunlight website. She wanted to involve her young children to help to build awareness and to begin a family conversation around small acts of kindness and service.
A Shared Meal
Racquel became aware of a veteran in her community who is a widow and is facing hard times. Finding work in her rural area is difficult which means a meal on the table is sometimes scarce.
She invited him over to share a meal with her family and later, her quiet son shared that he thinks a classmate might be going hungry.
An Opportunity to Help a Family in Need
From this simple act of sharing a meal, Racquel is going to take some time to get to know the classmate's family and hopes to invite them over to share their Thanksgiving meal.
We would like to encourage you to visit the Project Sunlight US website and discuss with your family how you might get involved and Share a Meal or volunteer to help end childhood hunger. If you are already taking action, we would love to hear about and share your ideas.
You Buy One, We Give One – Mark Your Calendar!
Coming up on November 16th in Sunday newspapers throughout the country, Unilever will be including a coupon offer for supermarkets nationwide. Unilever will donate one meal to Feeding America for every participating product that you purchase in participating stores from November 16th – 30th. Be sure and stay tuned for more updates here. Racquel and I hope you will participate with us in the "You Buy One, We Give One Campaign."
Imagine having to tell your children that there is not enough money to buy food today. From job loss, medical illness, disability or family problems, there are multiple reasons why a family would find themselves in a hopeless situation. Every person's story may be different but we can unite in our desire to put an end to childhood hunger in our land of plenty.