This post is sponsored by BabbleBoxx.com on behalf of Single Edition Media. As always, all opinions are 100% mine.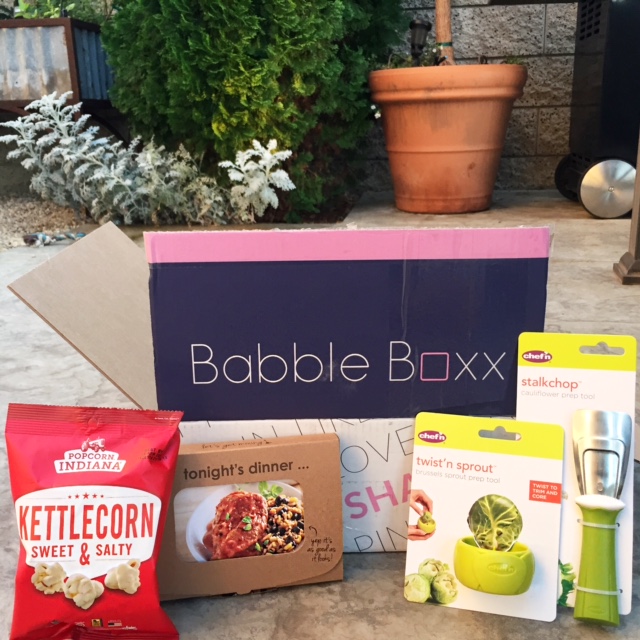 I squealed when I opened up by Babble Boxx full of goodies to try. There is something almost child-like that happens when I get something fun in the mail, does it happen to you too?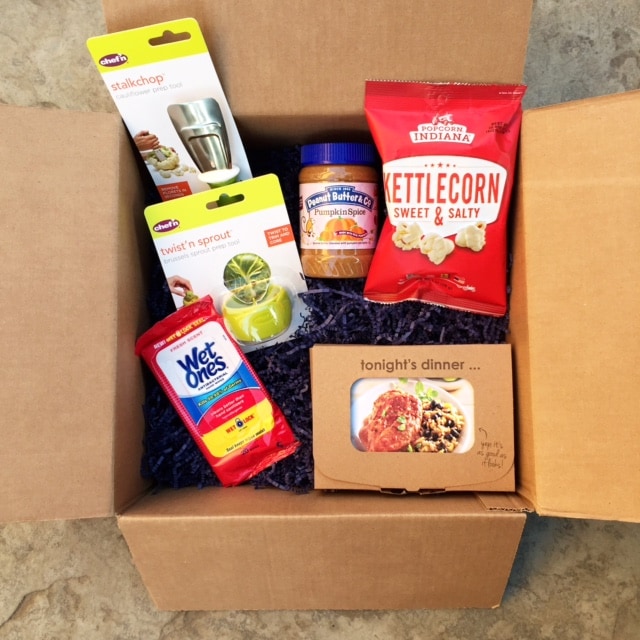 I tend to get in a meal rut, especially when I get busy. Dinner becomes an after-thought. My Babble Boxx has some creative and practical ideas to help with meal prep and clean up. Take a look and see: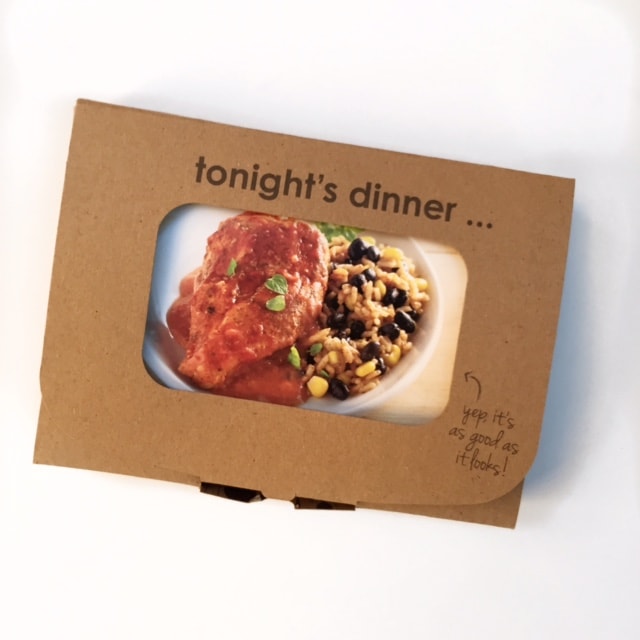 Inside my Babble Boxx is a new type of meal kit from Tastefully Simple. Dinner Mixers include recipe cards featuring quick and easy meals that serve 4-6 people and a recipe for a side dish to complement the meal. Plus you get a remix recipe for leftovers. Isn't that so smart? You can personalize your Dinner Mixers by choosing from five meals every month and order any combination of 3-5 meals.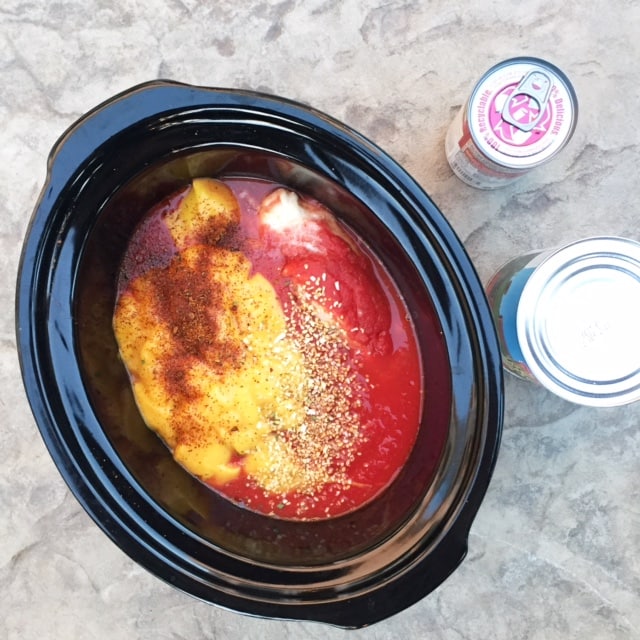 The seasonings are included in the Tastefully Simple Dinner Mixers. They don't include artificial flavors or colors, artificial preservatives or sweeteners, MSG or hydrogenated oils so you can feel good about serving these delicious recipes to your family.
I made the Creamy Wahoo Chicken recipe in my slow cooker. Following the recipe, I included boneless chicken breasts, 1 packet of the Wahoo Chili Seasoning (included) , 1 can of crushed tomatoes, 1 can of Condensed Cheddar Cheese Soup, 1 packet of Garlic Garlic Seasoning (included) and sour cream for garnish. You can just grab the recipe card and bring it with you when you do your grocery shopping.
It was so good and the perfect dish to come home to on a cold fall night. The Dinner Mixer
options change every month providing new ways to mix up your dinner routine and get out of the dinner rut. Check out Dinner Mixes from Tastefully Simple and get good food on the table fast! Which one will you try?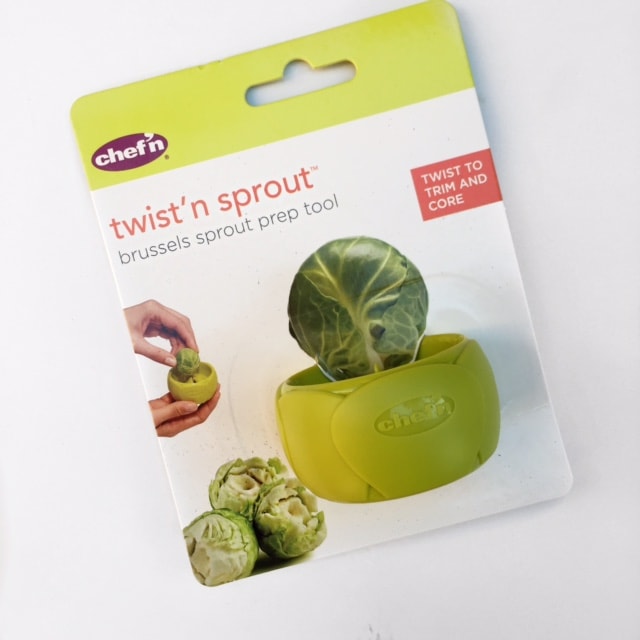 If you are a fan of brussel sprouts, you can prepare them in a snap with Chef'nTwist'n Sprout™.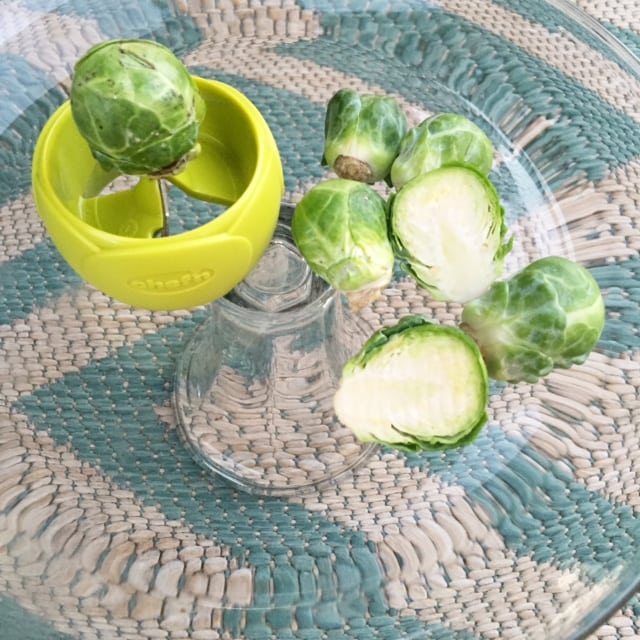 Chef'nTwist'n Sprout™ removes the dense core from Brussel Sprouts for more even cooking. The tool allows you to cook more evenly and helps to loosen the leaves for boiling or roasting. You pierce the stem with the tip of the tool and then push on and twist. It is easy, fast, and fun to use!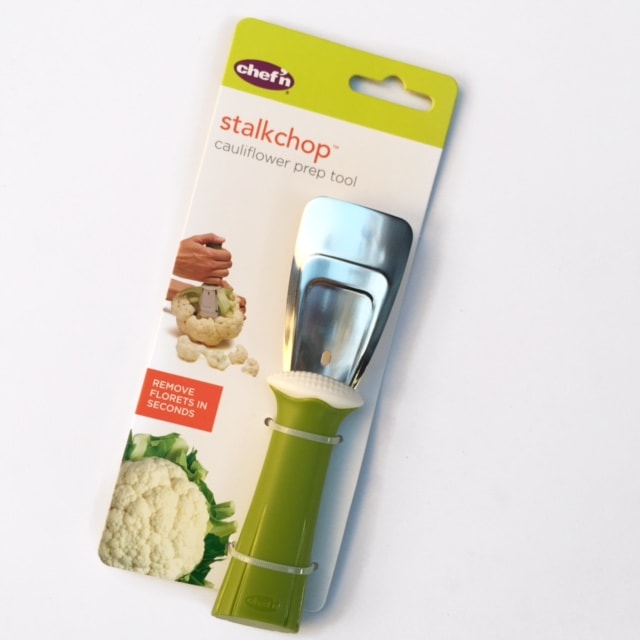 StalkChop™ takes the hard work out of separating the cauliflower florets from the stalk. It easily strips them and also strips the outer leaves, making this task surprisingly quick. We are incorporating more cauliflower into our recipes and substituting it for rice and potatoes. This handy little tool is a quick kitchen fix. It works great for broccoli too!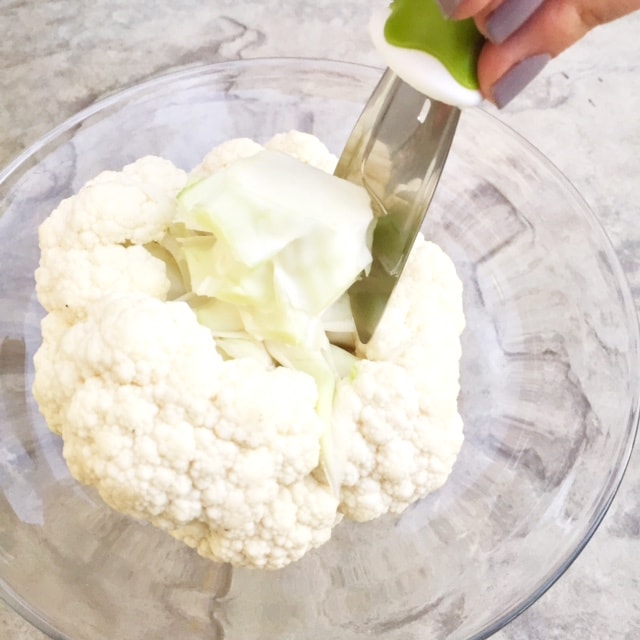 Who wants popcorn? Has anyone ever answered no to that question?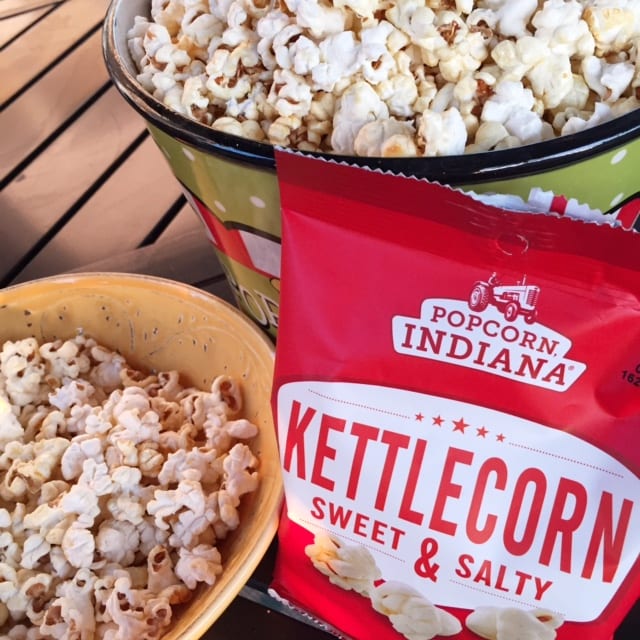 If you love popcorn as much as I do, you've got to try popcorn from Popcorn, Indiana. Did you know that Popcorn, Indiana is a real place? It's a small town with a population of 42! The Sweet & Salty flavor I enjoyed is the perfect combination of sweet & salty flavors plus crunch and is perfection in a bag.
Their Sweet & Salty flavor might be the most popular but you can also find Sea Salt, Aged White Cheddar, Movie Theater, Chicago Style Caramel & Cheese and Smoky Queso. For those looking for a bit of indulgence, try their decadent Drizzlecorn® flavors including Black & White, Dark Fudge Sea Salt Caramel. Dark Fudge Pretzel & Dark Fudge Peppermint. Yes, please!
All Popcorn Indiana products are certified gluten-free by the GFCO and are made from non-GMO corn and contain whole grains. Popcorn Indiana snacks are available at national retailers across the U.S. and Canada.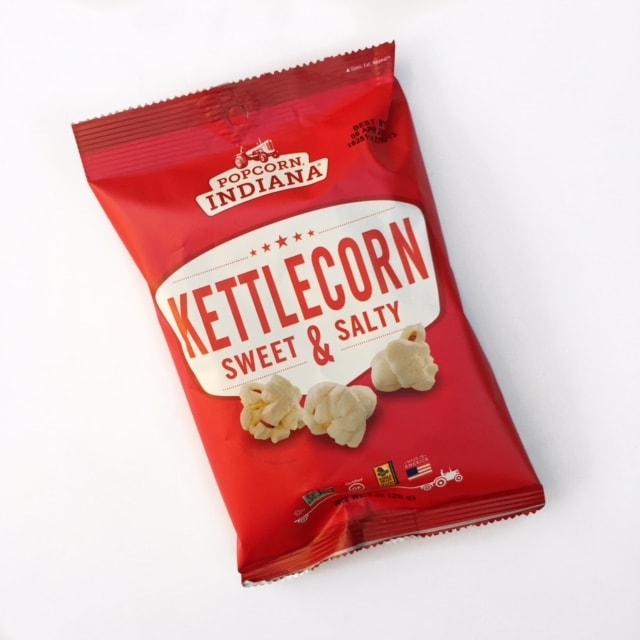 Just in time for the fall season, Peanut Butter & Co. is introducing its first seasonal flavor of
delicious peanut butter: Pumpkin Spice.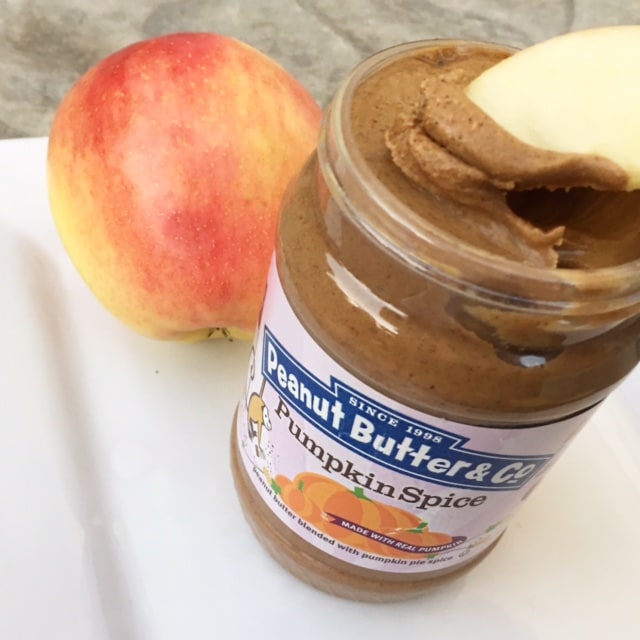 Take smooth peanut butter and blend it with real pumpkin and yummy pumpkin pie spices like cinnamon and
nutmeg and you get a delicious spread that is amazing on apples, in recipes and straight from the jar!
Go here for recipes using this yummy Pumpkin Spice peanut butter, including a Peanut Butter Pumpkin Spice Latte and Pumpkin Spice Peanut Butter Cheesecake.
Peanut Butter & Co.'s lineup of 10 varieties of delicious peanut butter are all made with simple ingredients and are exclusively USA grown with non-GMO peanuts. It contains no cholesterol, no trans-fats, no hydrogenated oils, and is dairy-free and soy-free.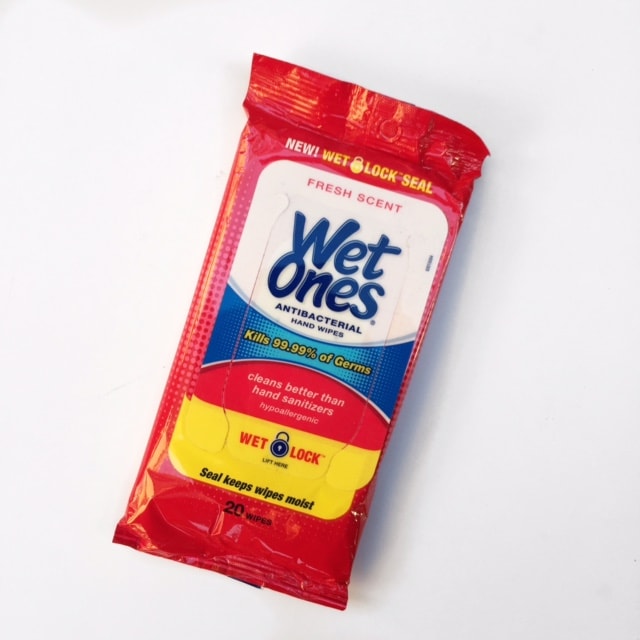 Because messes happen, Wet Ones® Antibacterial Hand Wipes are great to have on hand.
This hard-working product has been a staple at my house, in my car, and in my purse for as long as I can remember. I was thrilled to have it included in my Babble Boxx. They are great to slip into backpacks and lunchboxes too. When I travel, I prefer them over hand sanitizer because they clean and sanitize.
Wet Ones® Antibacterial Hand Wipes are hypoallergenic and contain aloe and lanolin, making them gentle on skin for even for the littlest of hands.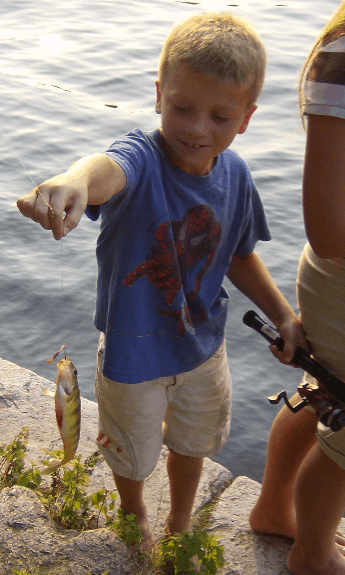 Making messes and making memories! Help spread the word by following the hashtag #WishIHadWetOnes.
Which of the Quick Kitchen Fixes with Babble Boxx is your favorite?