This post has been sponsored by Mars Wrigley Confectionery. All thoughts and opinions are my own.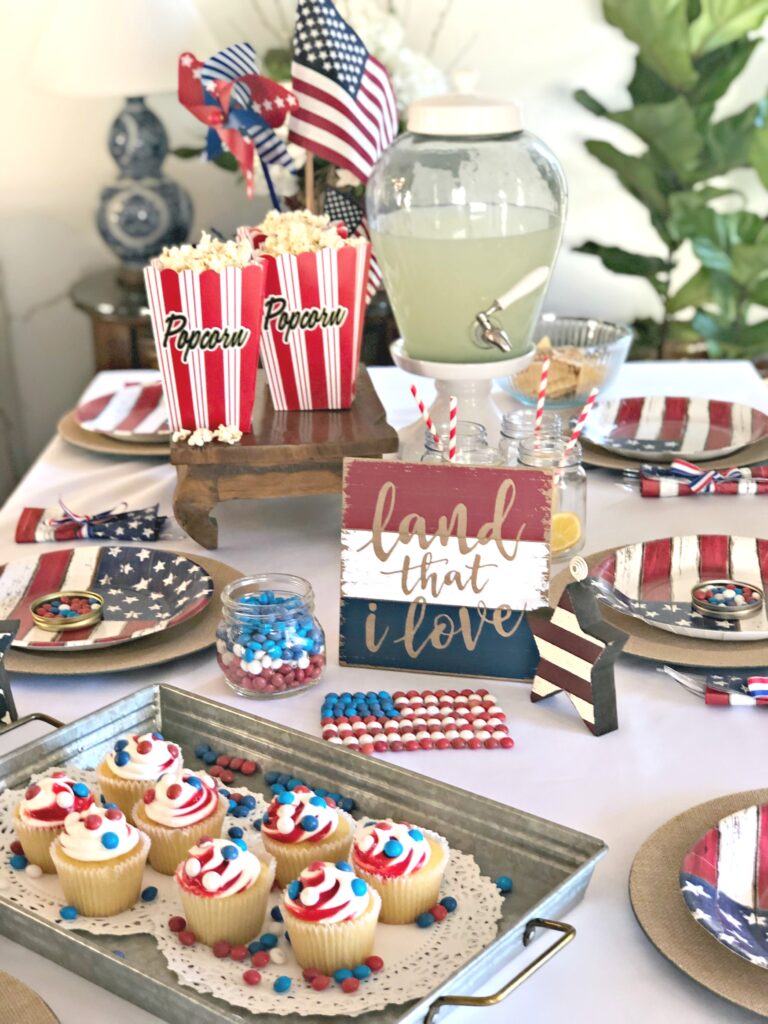 Summertime is my favorite time to entertain. I love getting my friends, family, and neighbors together for picnics, barbecues, movie nights, game nights, pretty much any type of party. Besides delicious food, refreshing drinks, upbeat music, and great conversation, the key to a good party is the decor. Since so many patriotic holidays fall during this time of year, I like to go with red, white, and blue decor that I can use all summer long. On a recent trip to Dollar General®, I was excited to find the SKITTLES® America Mix Candy—which is all Red, White and Blue colored SKITTLES®. They are so fun and festive!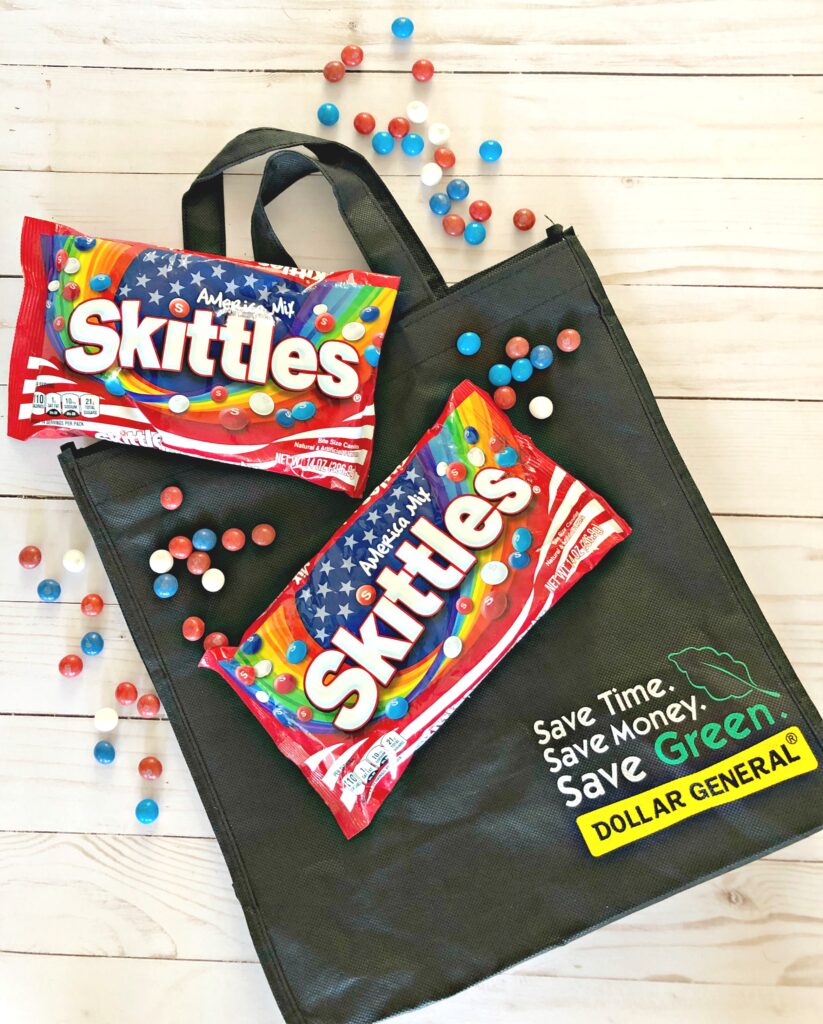 The SKITTLES® America Mix Candy is perfect for the summer since you can easily use the SKITTLES® America Mix Candy to add edible decor to your party. I have always liked how confetti looks on the table but hate the mess associated with it and without fail, it always ends up on somebody's plate of food. So instead, I used the SKITTLES® America Mix Candy to add that pop of color to the table. People can eat them throughout the party, making cleanup a breeze. If you want to get fancy, you can line them up in a fun red, white, and blue pattern around your table, but I liked the random placement. There are 5 different flavors included: Strawberry (light red), Raspberry (dark red), Yumberry (white), Wild Berry (light blue), and Blackberry (dark blue)—making SKITTLES® America Mix Candy a treat for the eyes, too!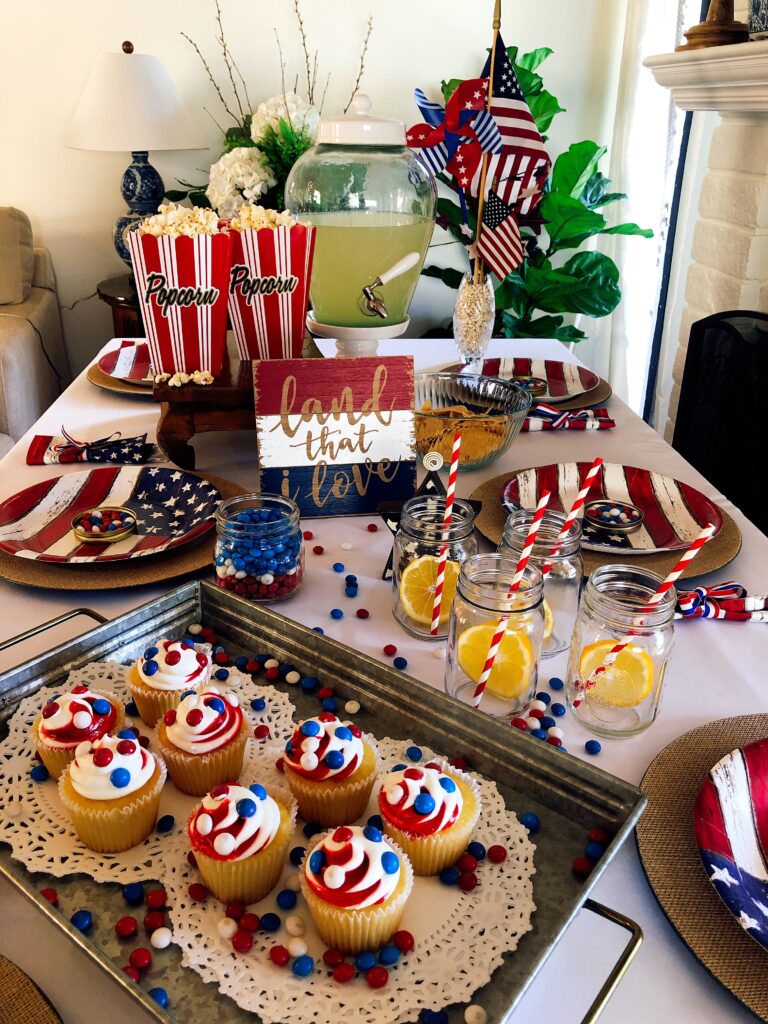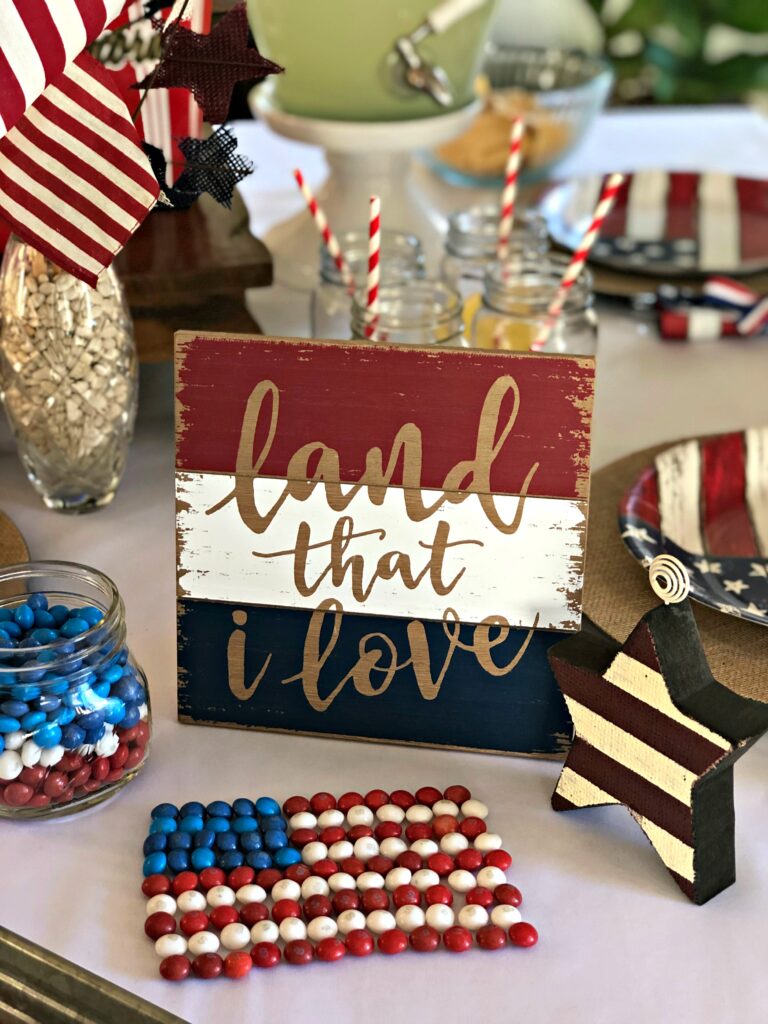 I also used the SKITTLES® America Mix Candy to create fun images on the table that can be customized for the party. For Memorial Day, you can make mini flags and stars. For the Fourth of July, you can make fireworks designs out of the SKITTLES® Candy.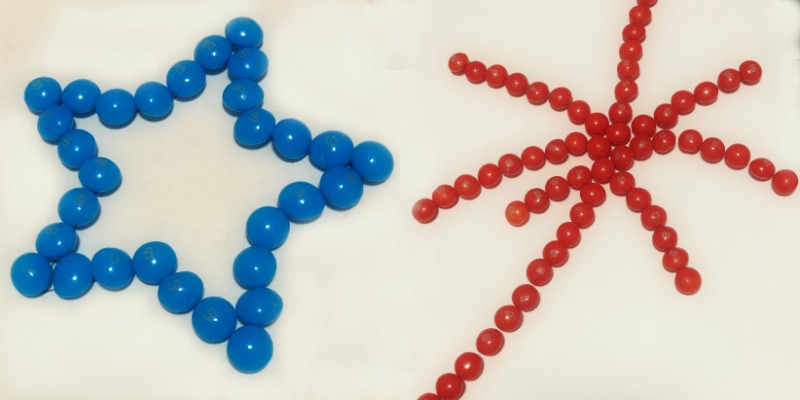 Layering the SKITTLES® America Mix Candy in mason jars can also add color to your tablescape, and the jars can later be used as door prize gifts or party favors. Who wouldn't want to take home a jar full of SKITTLES® to share with family and friends later? If you have some SKITTLES® America Mix Candy leftover, you can add them to the top of cupcakes or add them to popcorn or pretzels to make your own trail mix.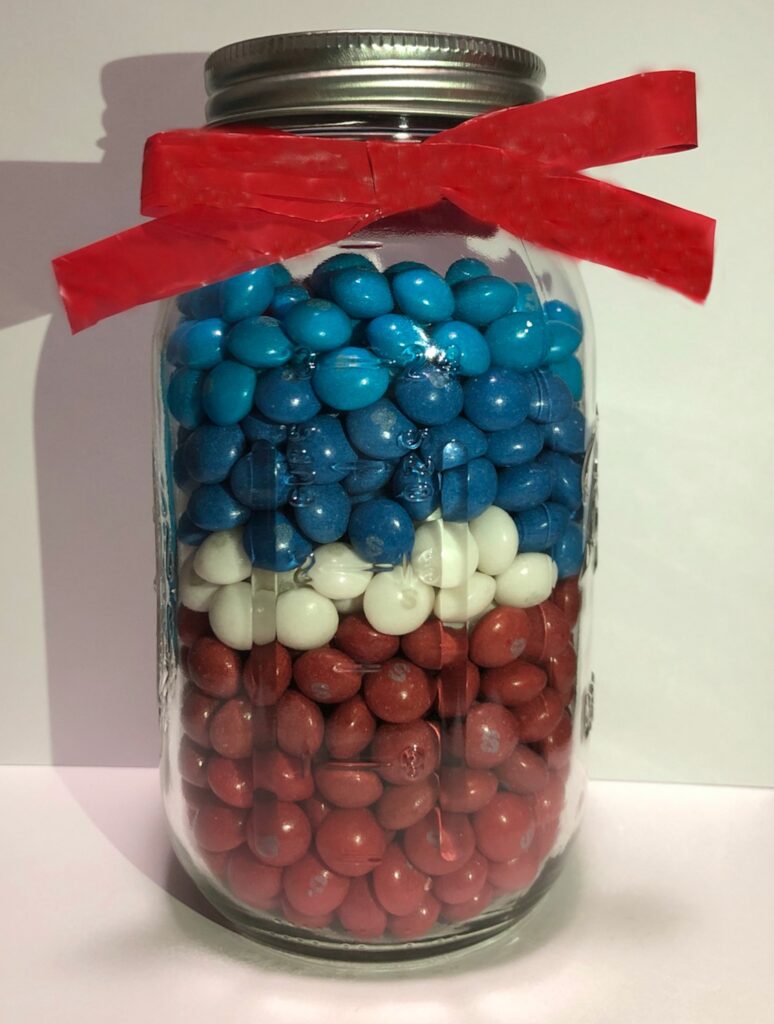 You can find great party decor, supplies, bags of SKITTLES® America Mix Candy, and more at your local Dollar General. I love the convenience of shopping at Dollar General. Not only do they have great prices but the staff is always friendly and close by to offer assistance when needed. Plus, I can usually be in and out of Dollar General in less time than it would take me to find a parking spot at large retail stores.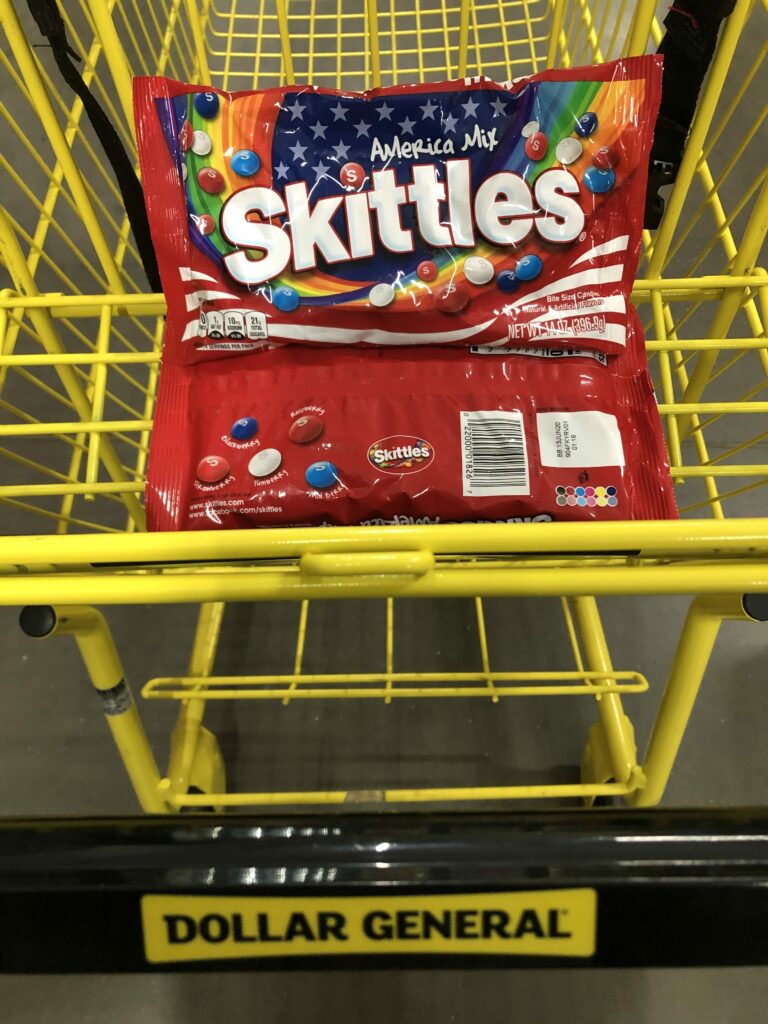 When you go to Dollar General to pick up your SKITTLES® America Mix Candy, look for them in the candy aisle. At my local store, they were on the bottom shelf in the candy aisle next to the other bags of SKITTLES® Candy.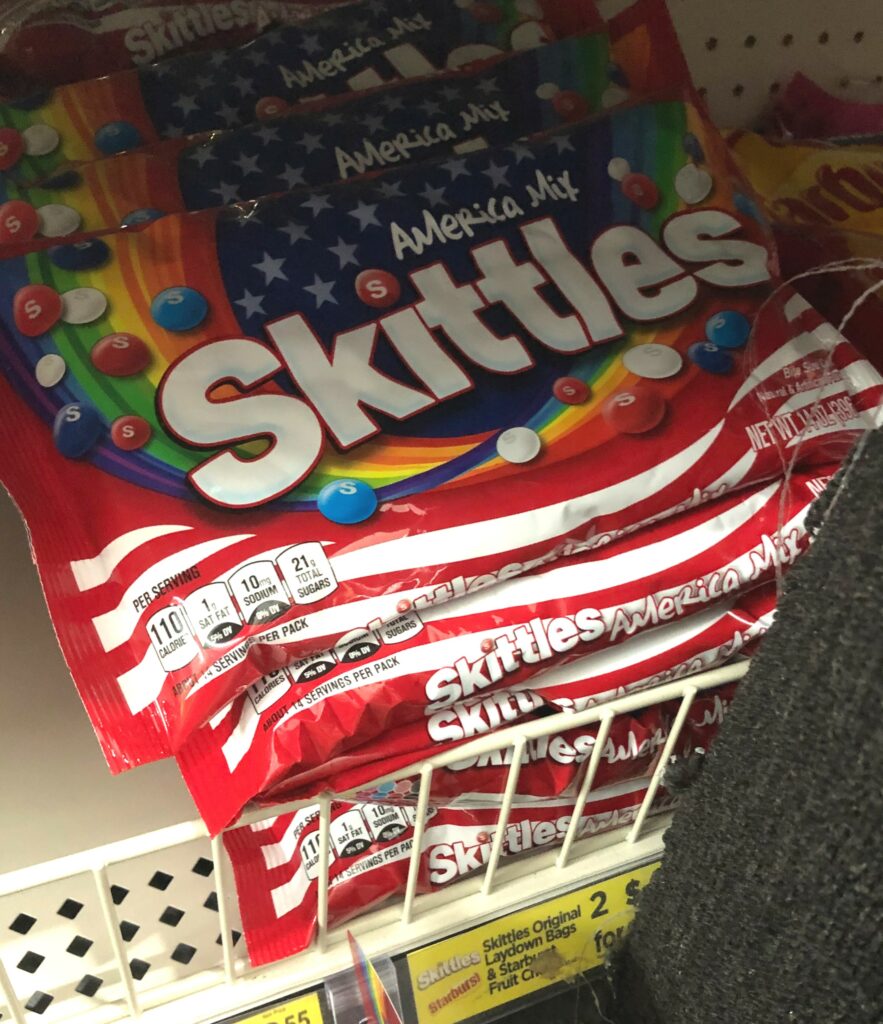 Many of you know that I'm a veteran and the wife of a veteran so whenever there is a company that supports our troops, they have my support.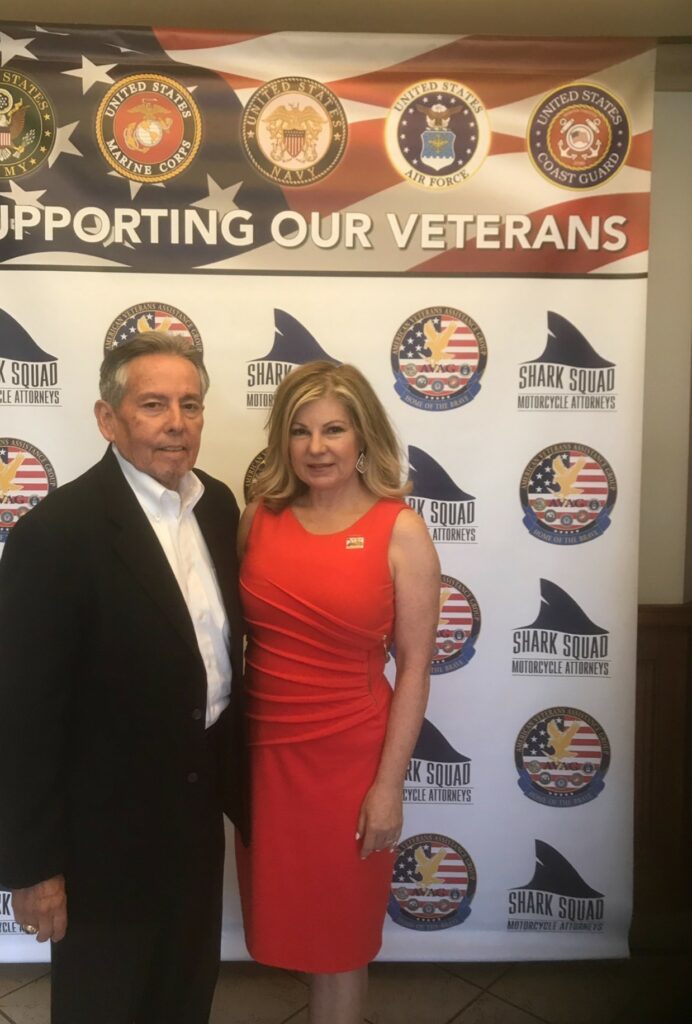 Find your local Dollar General here.