This is a sponsored post written by me on behalf of Neutrogena. All opinions are 100% mine.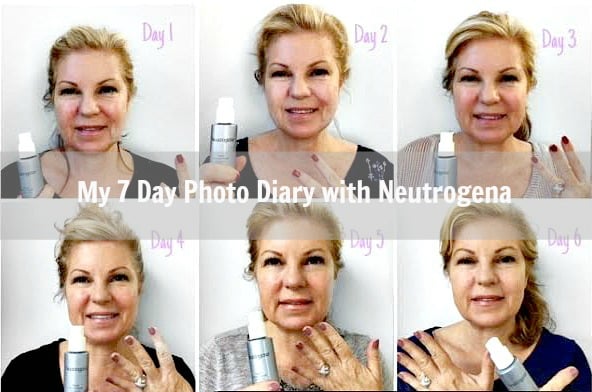 I worked at a medspa here in beautiful Orange County, California for 5 years. Yes, it's home to the "Real Housewives of Orange County" and home to many women who pay big dollars to maintain their youth and skin. I learned so much from my time there.
Let me share with you the best tip I learned. Wear a broad-spectrum sunscreen and use products that contain retinol. The doctors, physician assistants, nurse practitioners, and aestheticians that I worked with will all attest to this. The best regimen does not need to be complicated or expensive.
When I was young, I was not informed about the dangers of sun exposure and prevention. But today, there is no excuse. It's just a matter of finding products that work and being consistent in their use.
Reducing Visible Signs of Aging with Neutrogena Rapid Wrinkle Repair
When Neutrogena approached me about trying their Neutrogena Rapid Wrinkle Repair Night Moisturizer for 7 days, I was happy to share my results.
I already knew that retinol is the #1 dermatologist-recommended anti-aging ingredient and that retinol helps to prevent new damage. It's clinically proven to visibly improve the look of wrinkles, fine lines, tone, and texture.
New research shows that regular use of retinol provides cumulative improvements in the appearance of wrinkles and fine lines, as well as skin clarity, tone, and texture even after one year of continuous use. So this means the retinol will continue to work to improve your skin. I also learned that the skin inside your wrinkle is often compromised by photo-damage. If not treated, wrinkles may continue to deepen, and may cause our skin to lose volume and fullness. I saw this first-hand during my time at the medspa.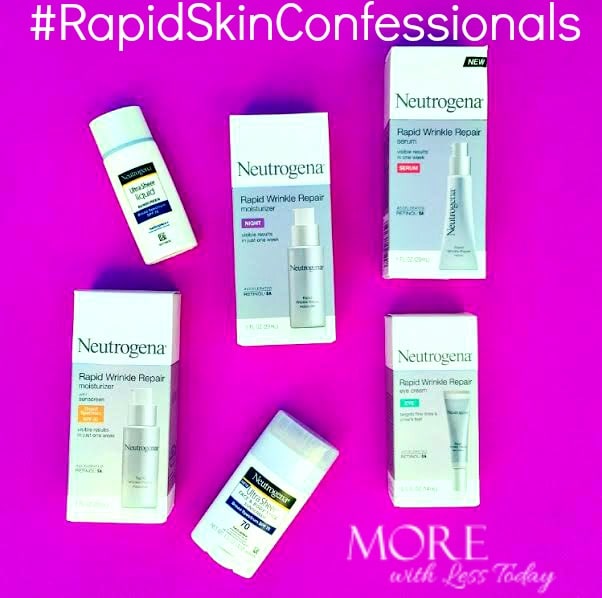 We now know that exposure to UVA rays can lead to premature fine lines, deep wrinkles, and uneven skin tone.
I have also been using and loving the Neutrogena Ultra Sheer Liquid Daily Sunscreen Broad Spectrum SPF 70. It's an advanced, dermatologist-tested formula with Helioplex Technology.
The texture is so light that it easily spreads over my skin and absorbs quickly. There is no heavy or greasy feeling at all. It works well alone or under makeup and moisturizers. When I get dressed for the day, I put the sunscreen on right away. That way I know I am protected.
The Neutrogena Rapid Wrinkle Repair and Ultra Sheer collection of products are available for purchase at CVS and/or CVS.com
Retinol works by prompting surface skin cells to turn over rapidly, making way for new cell growth underneath. It is common to experience a little redness and sloughing of skin when you first start using retinol.
Here is my 7-day photo diary after using the Neutrogena Rapid Wrinkle Repair Night Moisturizer. I did see a visible difference in just 7 days and I am continuing to use it nightly.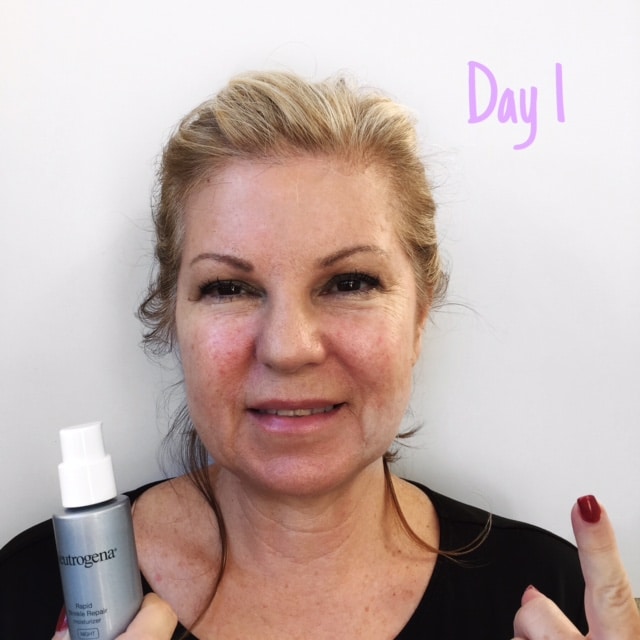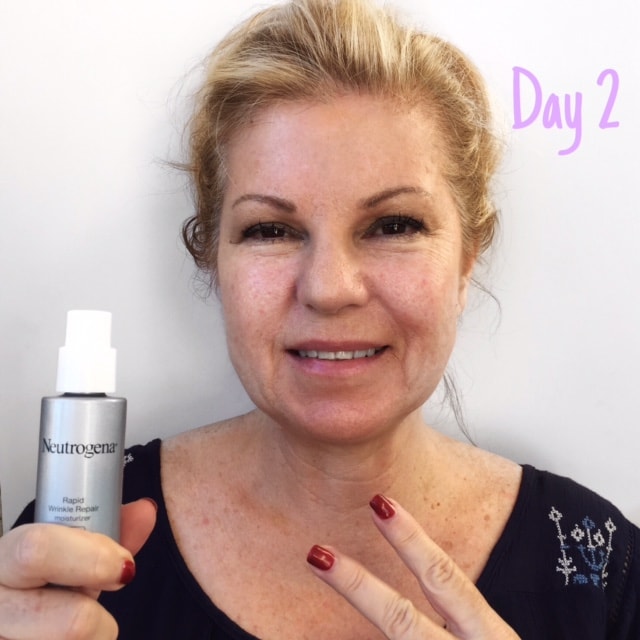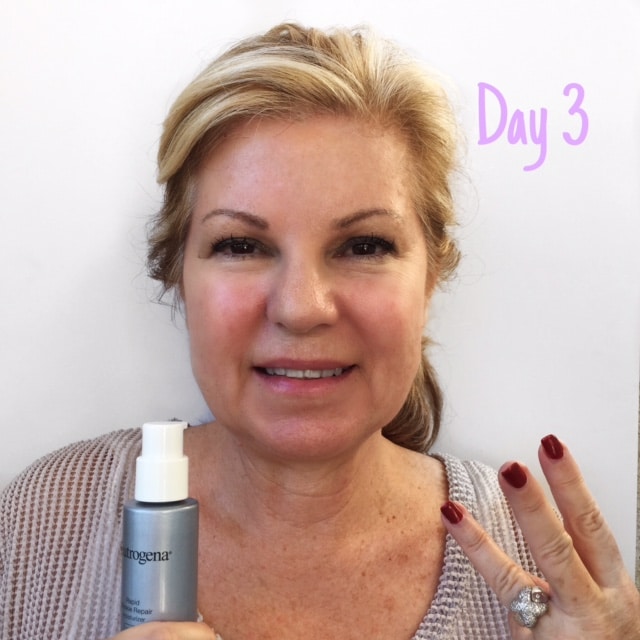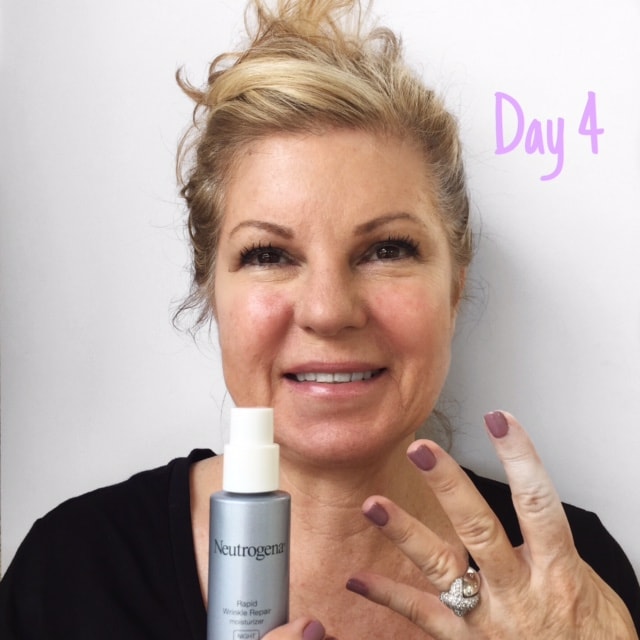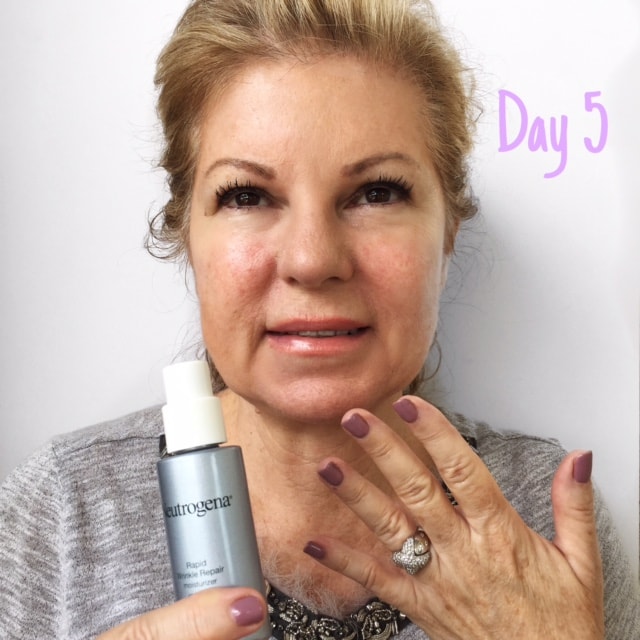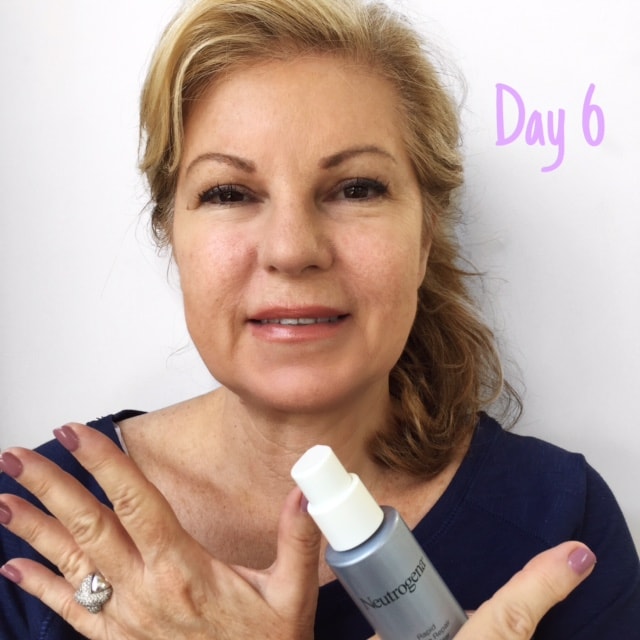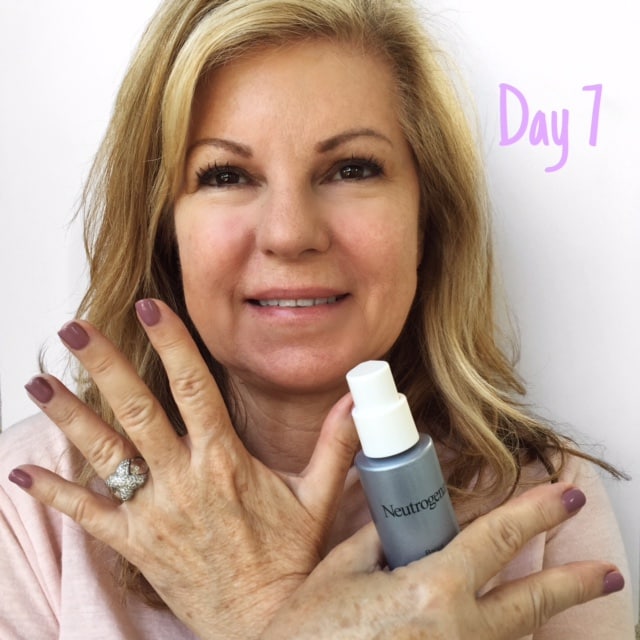 Try Neutrogena Rapid Wrinkle Repair Night Moisturizer together with Neutrogena Ultra Sheer Liquid Daily Sunscreen Broad Spectrum SPF 70, both available at CVS and CVS.com. You'll have an anti-aging power couple on your beauty team!
This is a sponsored post written by me on behalf of Neutrogena.