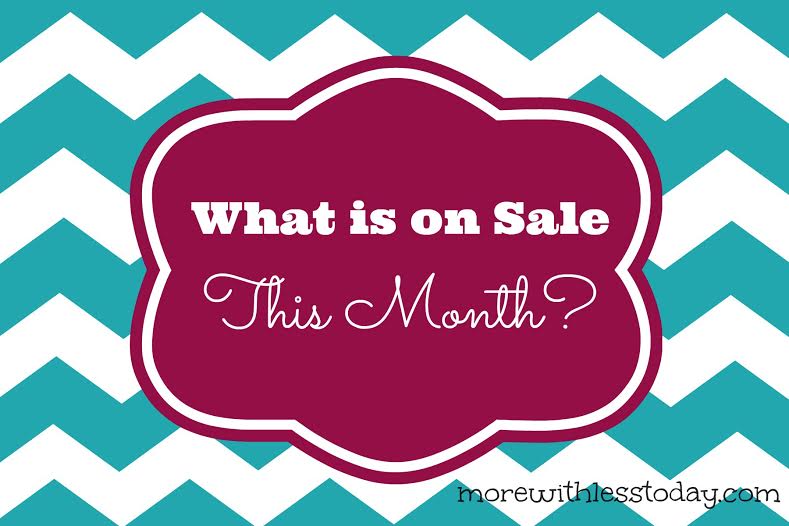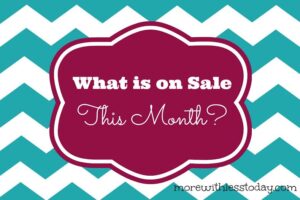 What's on Sale this Month?
Here's are some of the best bargains and sales you can find during the month of March.
In March, you can find some good deals in the following categories.
Frozen Foods: March is National Frozen Food Month. You're likely to find some good deals in the freezer aisle. Stock up when you see a good deal and match it up with a manufacturers coupon.
Corned Beef – look for it at about $1 per pound before St. Patrick's Day. If you like it, buy extra to freeze for another meal or two!
Seasonal Produce: Look for reduced prices on mangos, strawberries, fresh asparagus, and artichokes. Mangos are a pricey treat. During March, look for them for $2 and under. If you buy too many strawberries, freeze them to use in smoothies. Don't wash them until you are ready to eat them.
Perfume – With Valentines's Day in the rear view mirror, March is a great time to score deals on perfume.
March Madness – foods and TV's. The March Madness basketball tournament begins so look for good deals on big screen TVs. Also look for special deals on snack foods, drinks, and frozen pizzas.
Luggage: One of my favorite sources for luggage is TJ Maxx.
Gardening Supplies and Outdoor Furniture: With spring right around the corner, yes, hard to believe, soon people will be looking for gardening supplies and outdoor furniture. Buy it now if you need it.
Exercise Machines: As the weather gets better, more people will start exercising outdoors. That means fewer people will be buying exercise machines like treadmills and ellipticals. That means stores will have extra stock and be more willing to give some discounts!
Bikes: New models arrive in February and March, so you might be able to find a great deal on last year's models.
Winter Clothes: If you need a new pair of boots, a jacket or a sweater, then buy now while retailers have their winter clothes on clearance. Buy next year's size for the kids.
Other Stuff: This is the time of year to buy boats, golf clubs, and ski equipment.
Diet Products & Gym Memberships – My gym is way less crowded these days. Ask about membership specials now or a free trial.
Thank you to Dave Ramsey.com for some of your tips!