This is a sponsored post from Giving Assistant. As always, all opinions are 100% mine.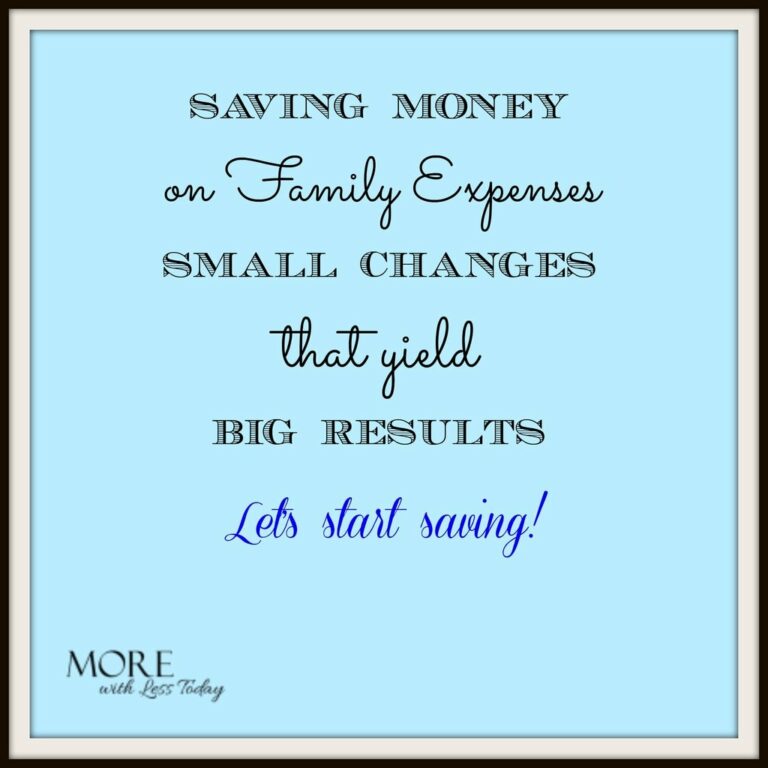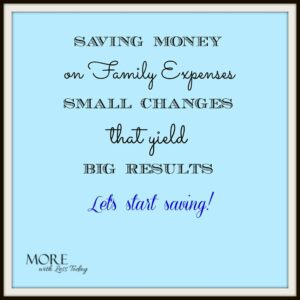 Saving Money on Family Expenses: Small Changes That Yield Big Results
Most of us are familiar with the tried and true ways to save money on family expenses. These are often written about and repeated for a good reason, they really work! Sometimes saving money can feel like the kid's game, Whack-a-Mole. As soon as you get one area taken care of, another one pops right up!
To be successful, finding ways to save money is an endeavor that needs constant focus and tweaking as our circumstances change. My husband and I set aside time every Sunday to talk about ways to save money for the short term and to also make long range plans. Much of the success depends upon working together and having shared goals. In addition to finding more ways to do more with less, I always try to have something fun to plan for. I would rather make a memory instead of buying something. Do you agree?
Today we are talking about small changes that you can make that can yield big results.
Cut down your grocery bill is one of the first suggestions I give when teaching money-saving classes. If you need some suggestions to save a few hundred dollars each month on your grocery bill, here is one of my most popular posts, How to Save Money on Your Food Bill – 15 Tips to Try Without Getting Extreme.
* New idea – Put the kids in charge of the coupon clipping and organizing. Split the savings and call it their allowance. Think of all the money-saving lessons you can teach along the way such as unit pricing, meal planning and not being wasteful.
Prior planning is crucial to avoid impulse and last-minute purchases. From travel to buying gifts when they are on sale, and price comparing before making a purchase, the key to saving money is prior planning and avoiding impulse purchases and hasty decisions.
* New idea – Get a refund when the price you paid for something drops. Here is a list of popular stores and their price protection policies.
Saving money around the house is another area that deserves our attention. From cutting out cable TV to reducing utility bills by running dishwashers and washing machines when they are full and in off-peak hours, and making needed repairs or improvements to make the home more energy efficient, make sure you are doing all that you can to save money around the house.
* New idea– Get out the utility, cable and cell phone bills and have a family meeting. Brainstorm creative ways to save money and cut costs. Next month, put half of the savings toward a shared family goal such as a vacation.
Have fun on a budget – find new ways to spend your leisure time and spend less money doing it. Each week, I publish a fantastic list of free and almost free events, workshops, classes, and activities happening all across the USA.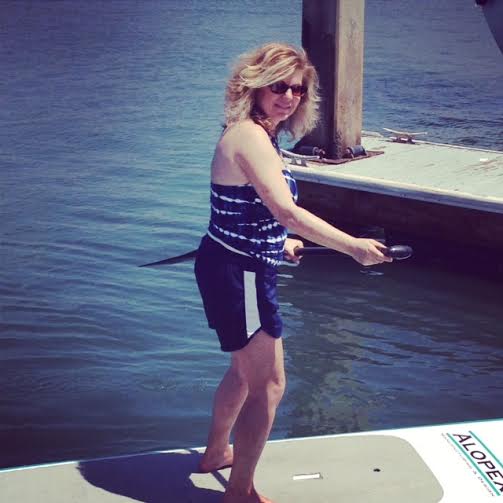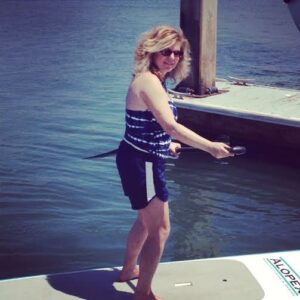 * New idea– take turns planning a monthly date night. Plan the date around what the other person would enjoy and use Groupon to find the activity or restaurant. My husband and I recently tried paddleboarding, which we purchased with a Groupon. We had a blast and made a memory without spending very much money.
Share Your Surplus – this is a money-stretching tip that my thrifty and generous parents taught me and my siblings. The more generous we are, the more satisfied and grateful we become. Our lives become richer and our children will learn from our example.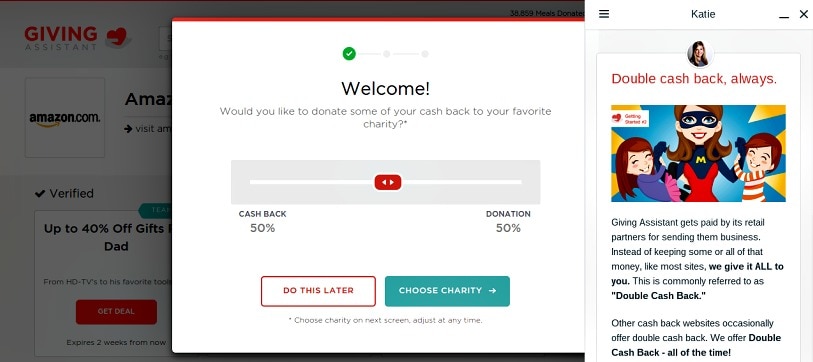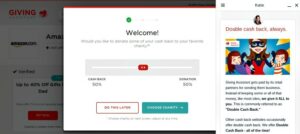 * New idea – use the cash back site Giving Assistant for your online shopping. For every coupon that non-members use to save money, Giving Assistant donates a meal to a needy family in America. If you are a member (it's free to join), Giving Assistant will give you the option to donate any % of your cash back to your favorite charity. My husband and I are both proud US Army veterans and The Wounded Warrior Project is our charity of choice.
New to Giving Assistant? It's a great way to stretch your dollars plus help others at the same time. Giving Assistant is a free loyalty program that has more than 1,100 large retailers, including Amazon.com, in their database. You get a percentage of money back when you make an online purchase. It's easy to find the store or category you need before you make a purchase, remember the prior planning tip? Plus the sign-up process is fast and transparent. I think you will love it.
Are you an Amazon.com shopper? Right now, Giving Assistant gives you 5% cash back for purchases you make on Amazon. Creating a free account just takes a minute. Now you are saving money on your purchases plus helping someone else through a charity of your choosing.
What are your favorite stores for online shopping? In addition to Amazon.com and Groupon, here are a few more of my favorites from the Giving Assistant website:
I know my generous readers will be excited to use Giving Assistant and give back from their surplus. Be sure and share your small changes that yield big results as we all strive to save money on family expenses.
What charity is your favorite? Did you find them as a choice on the Giving Assistant website?