This is a sponsored post written by me on behalf of SingleCare. All opinions are 100% mine.
Saving money on your prescriptions has never been easier with a free pharmacy savings card from SingleCare.
If you are a friend of More with Less Today, then you know that over the last 10 years, we have been searching for and sharing more ways to stretch our dollars without having to jump through too many hoops because we are all busy. We clip coupons, wait for sales, find the cheapest gas and turn off lights and unplug appliances, and it all adds up. Another easy way to save money is to get a free prescription card from SingleCare.
Before you fill or refill another prescription whether you have insurance or not, take a look at how easy this free service is to use.
Whether you need a life-saving drug, a one-time antibiotic, or a monthly subscription, now you can easily compare the cost of medications without worrying about networks, coverage limitations or deductibles.
Both fully insured people with high deductibles and co-pays and those that are under-insured and pay out of pocket for prescriptions can use this service. You can quickly see the price for the medication using the search feature – knowledge is power!
I'm going to share what I have learned and answer some FAQs. I was really surprised to see the different prices that my local pharmacies charge for the same medications.
What is SingleCare?
SingleCare is a free, simple and transparent prescription savings option, regardless of coverage status. They offer a pharmacy savings card (physical card or digital) that you can use to save on your prescriptions at partner pharmacies.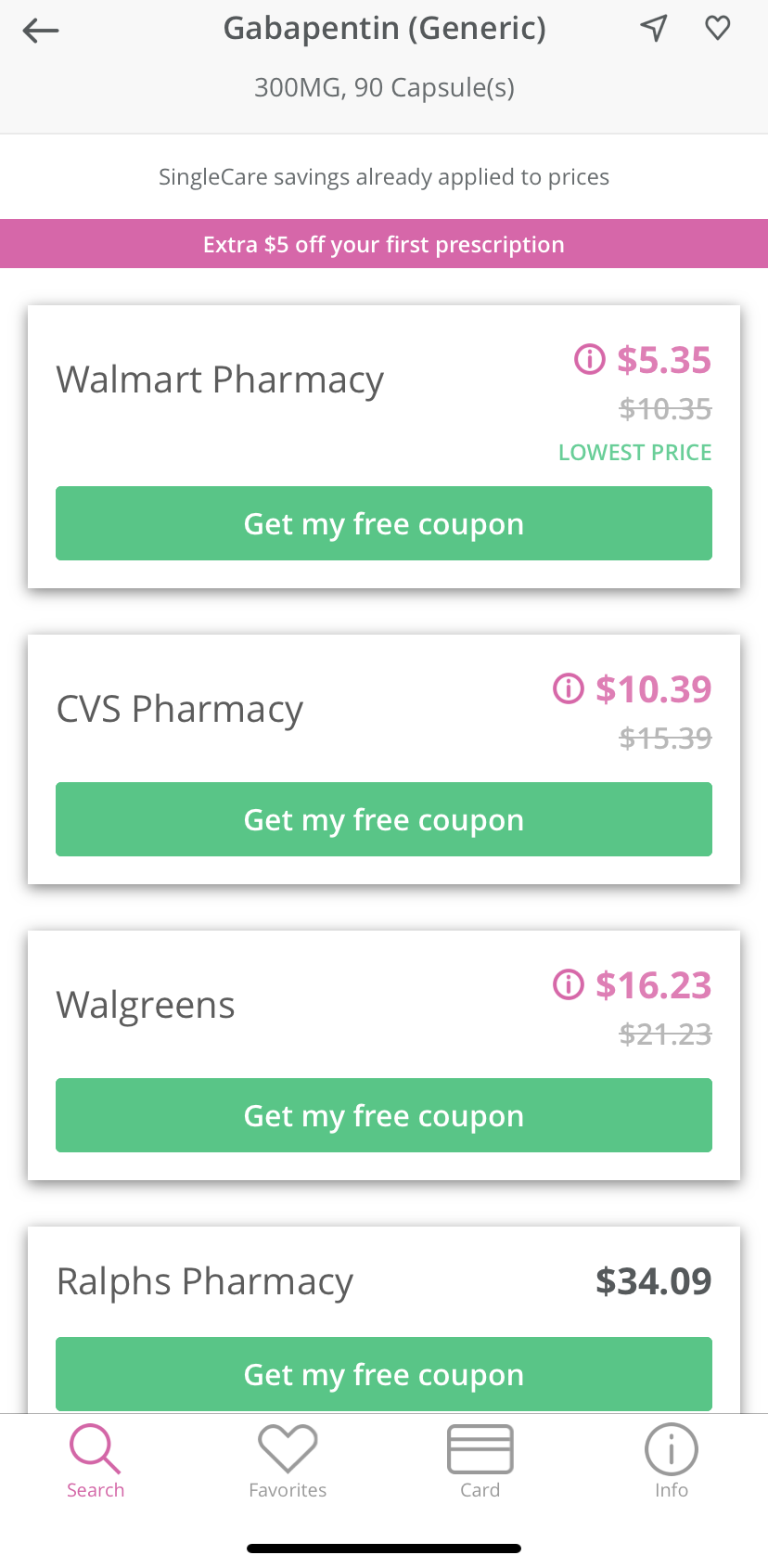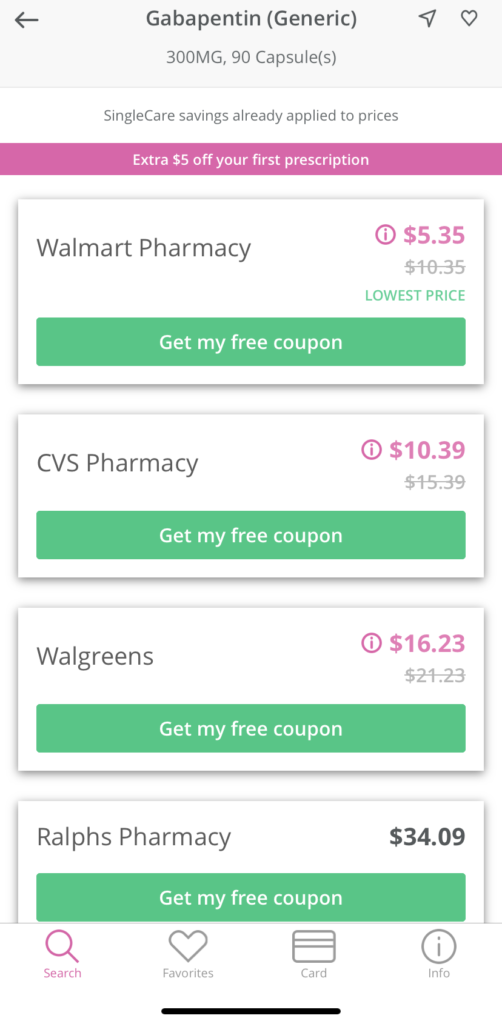 How Much Can You Save Using SingleCare?
I entered the name of a medication and my zip code to see the results. This is just one example with a $28.75 price difference from the least expensive to the most expensive in my area. Over a 1 year period, the difference is $344.88, huge savings for very little effort.
I learned that the average family spends over $1300 a year on filling prescriptions. Don't just show up at your pharmacy without checking for savings first. You can even ask your pharmacy to price match by showing them your results on your phone.
If you have insurance coverage, it does not necessarily mean you have low-cost prescription meds. The SingleCare program can work really well for insured people with high out-of-pocket costs. When you see how easy it is to find potential savings, there is no reason not to check your options.
How SingleCare Works
SingleCare is free to join and members save money when they fill a prescription using their SingleCare card. Their pharmacy savings card is accepted nationwide at over 35,000 pharmacies, including Walmart, Walgreens, CVS, Rite Aid, Target, Longs Drugs, Kroger, Fry's, Harris Teeter, and Duane Reade. Simply bring your SingleCare card to the pharmacy and ask the pharmacist to process your prescription using the BIN and PCN number found on your card.
SingleCare partners directly with pharmacies to ensure prices lower than U&C price (or "cash price") for individuals not purchasing with insurance. SingleCare also analyzes consumer demand for medications, and makes pricing adjustments each month – so always check SingleCare for current prices before purchasing your prescriptions.
You can save up to 80% on your prescription drugs. On average, individuals save $150 per year with SingleCare.
Can I Use SingleCare with my Insurance?
SingleCare cannot be combined with insurance, but I recommend that you test SingleCare against the price you would pay when you use your insurance. You may find that the SingleCare price is lower than your insurance copayment for your prescription. If you have not yet met your deductible, your insurance may not cover your copay.
It is so easy to check – I recommend just getting in the habit of always checking the SingleCare price in their free App.
Pro Tip – if you are traveling and need to fill a prescription, enter the zip code of your current location to find the best price and the location of area pharmacies.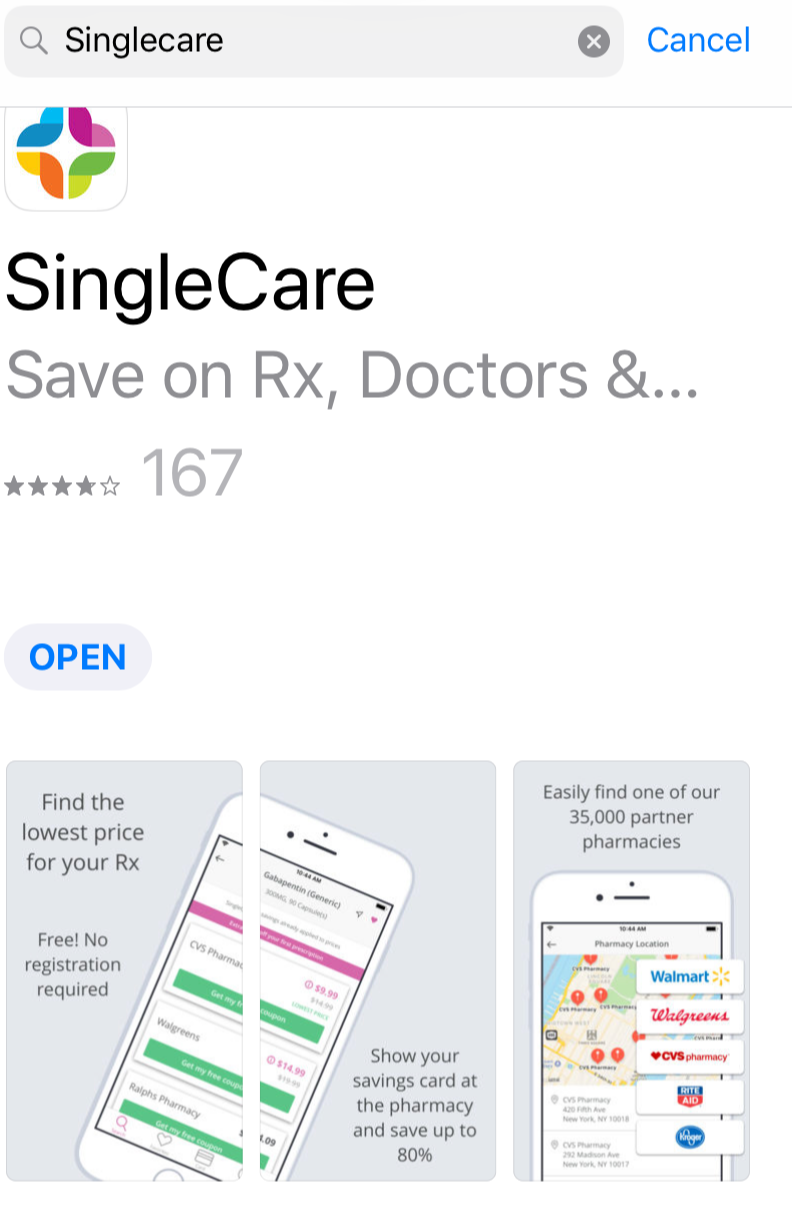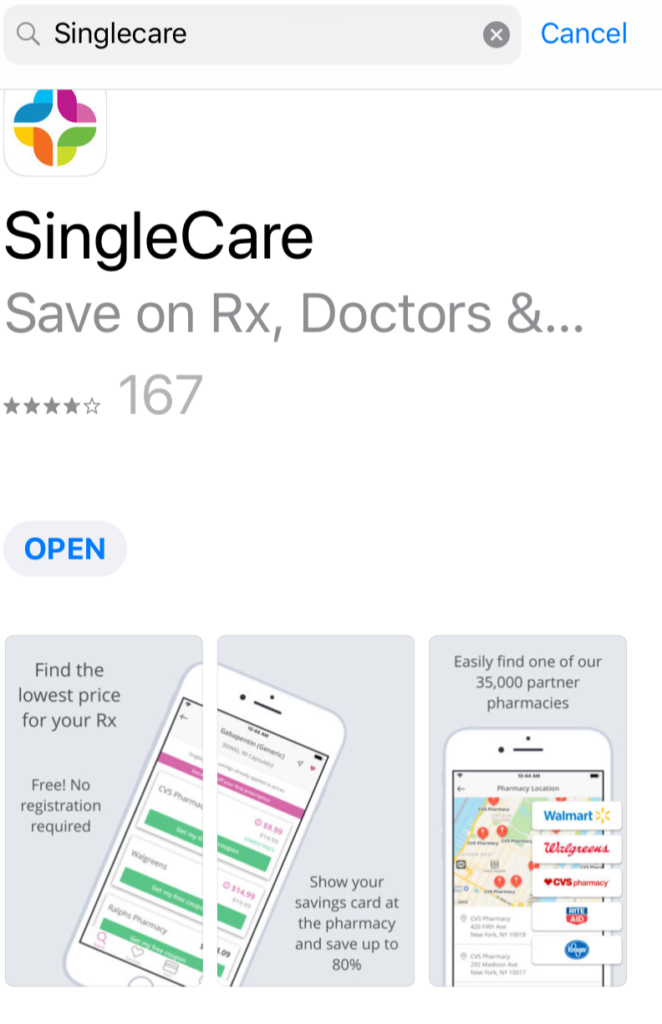 How to Get SingleCare
Download the free app on the iTunes/Google Play store or print out a physical card from the website at www.singlecare.com.
Regular readers know that I am a frugalista and I hate to pay full price. This prescription savings card was new to me and now I'm excited to share the information with you.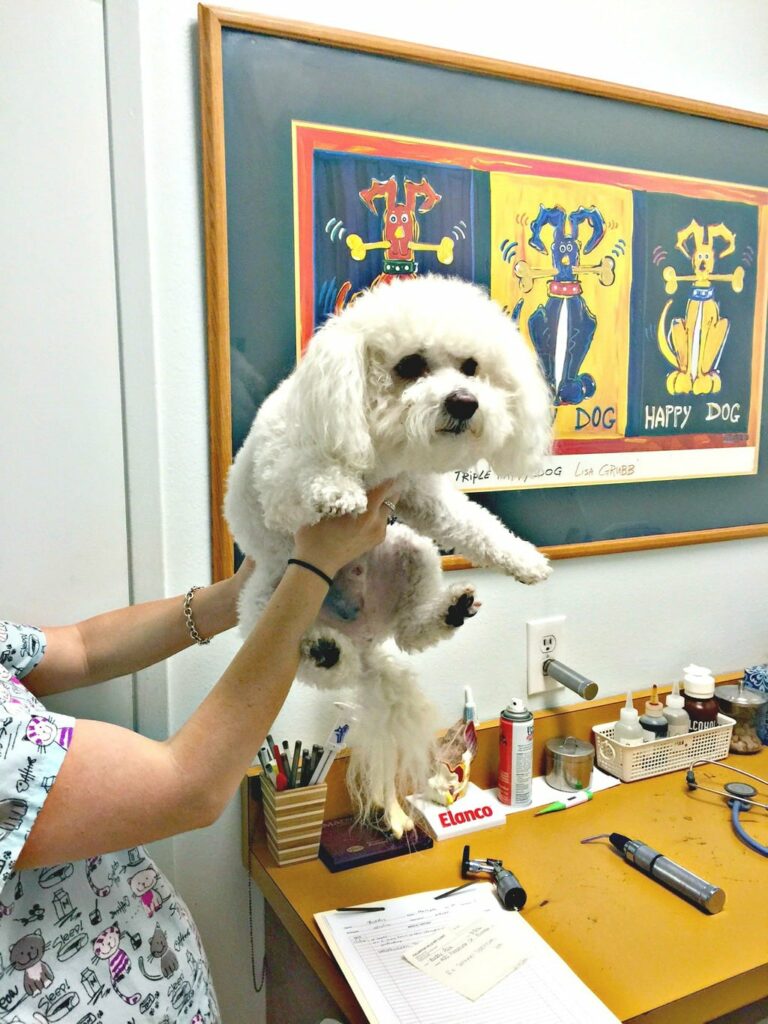 Are Pet Medications Covered?
With your SingleCare prescription savings card, you can save on pet medications that are human drugs. If your pet is on medication for antibiotics, ear and eye medications, thyroid medications and more, ask your vet to write your pet's prescription for the human equivalent and then use your SingleCare prescription card and get your discount. If your prescription can be filled in a pharmacy then there is most likely a discount available.
Customer Service support is available Monday – Friday from 9 AM – 9 PM EST at 844-234-3057 or via email.
This prescription savings card was new to me and now I'm excited to share the information with you. What will you do with the extra savings? Come back and tell us how much you saved on your prescriptions.
Follow Singlecare on social media for more information and updates. You'll find them on Facebook. Twitter, Instagram, and Pinterest.