This is a sponsored post written by

me on behalf of ScriptSave® WellRx. All opinions are 100% mine.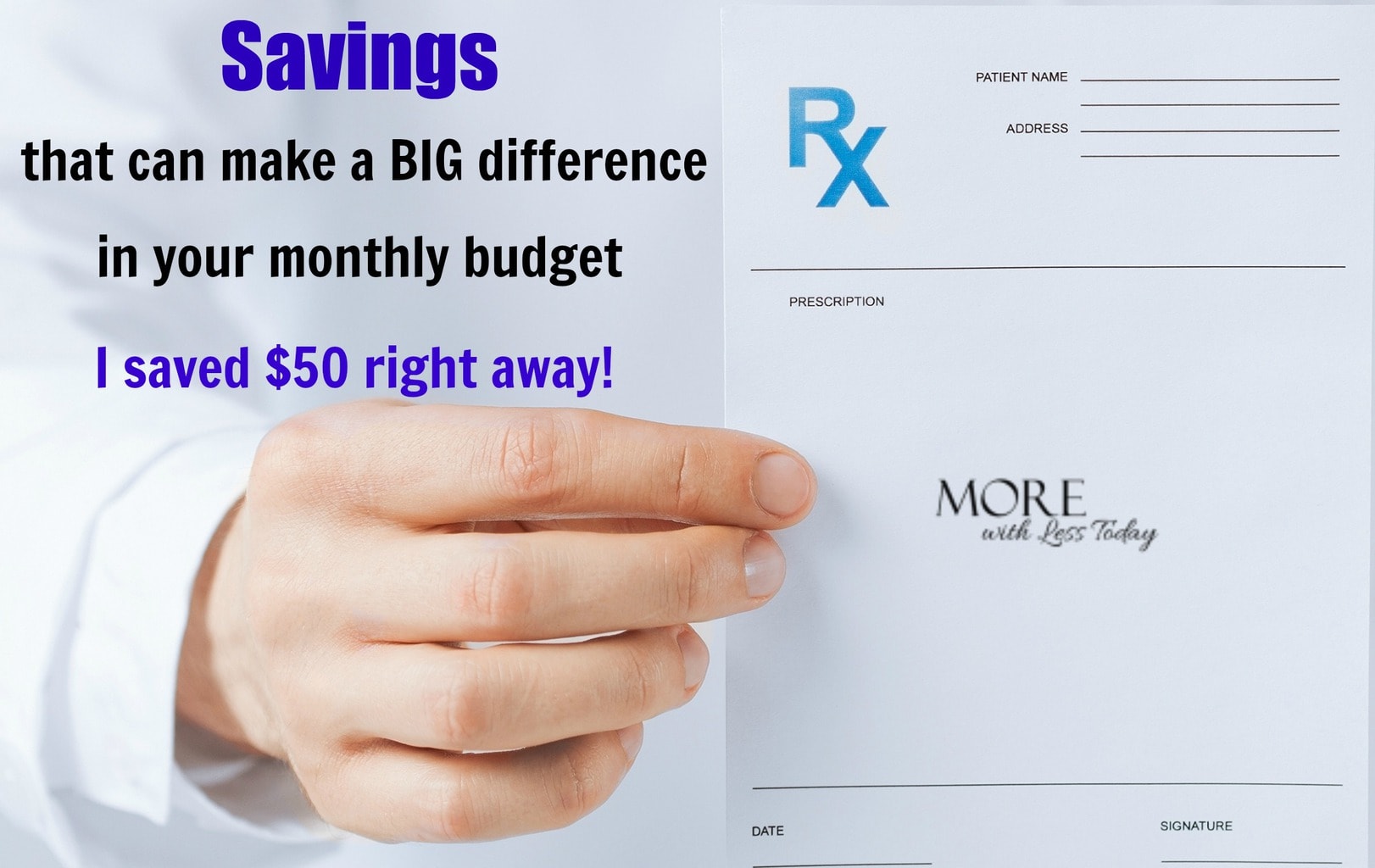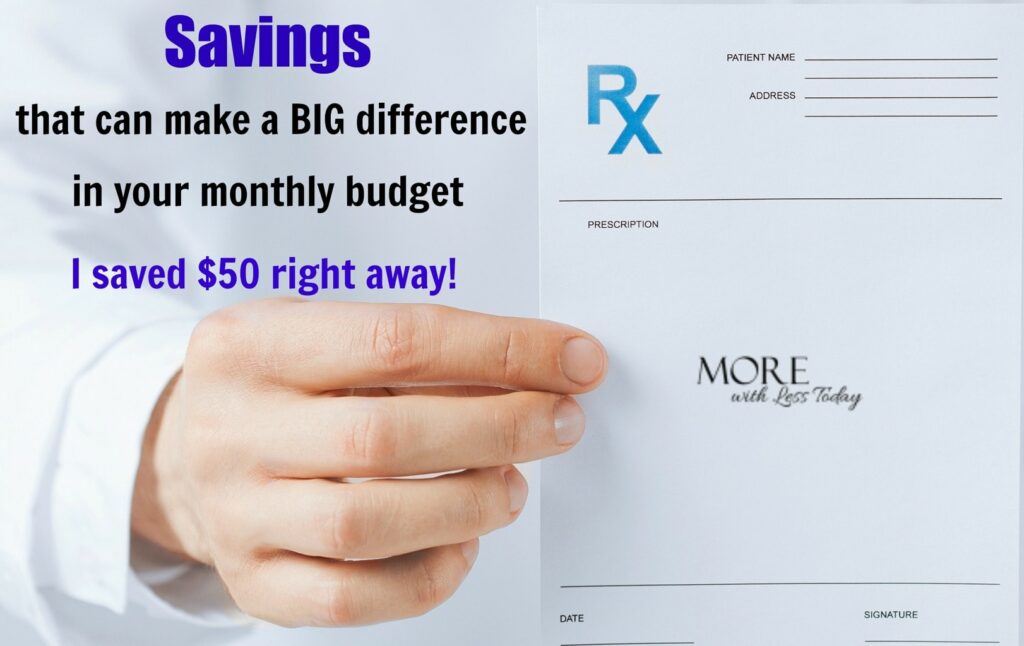 Savings That Can Make a Big Difference With a Free Discount Card from ScriptSave® WellRx
The holidays are approaching fast. Soon Christmas music will start playing everywhere and if you are like me, you know that together with the joy of the holiday season, comes extra expenses.
We can renew our effort to clip coupons at the grocery store, find the cheapest gas and turn off lights and unplug appliances, but if you are looking for savings that can make a big difference in your monthly budget, take a look at the savings I uncovered with a free discount card from ScriptSave® WellRx.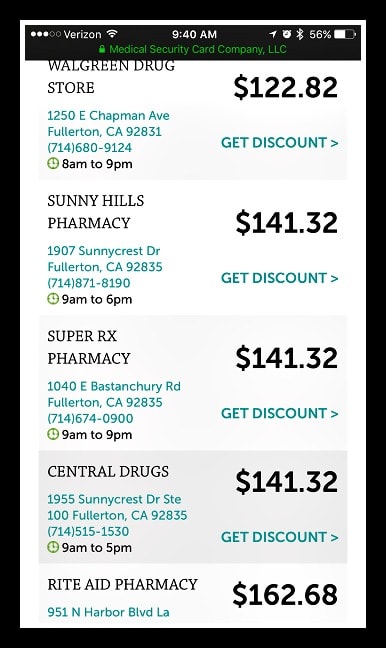 Taking the two seconds to plug in prescription names into their free APP resulted in a savings of almost $40 for one prescription, for one month. You can see that the names and addresses of my local pharmacies are displayed as well as the current prices for the medication I typed in.
When I plugged in another medication, the results weren't quite as dramatic, but why pay more when you don't have to? Having the APP makes it so easy.
Just by checking the prices of two different medications, I can now save over $50 just in one month. That is significant savings that will really add up over the course of a year. I learned that the average family spends over $1300 a year on filling prescriptions. Don't just show up at your pharmacy without checking for savings first. You can even ask your pharmacy to price match by showing them your results on your phone.
If you have insurance coverage, it does not necessarily mean you have low-cost prescription meds. The ScriptSave WellRx program can work really well for insured people with high out-of-pocket costs. When you see how easy it is to find potential savings, there is no reason not to check your options.
Regular readers know that I am a frugalista and I hate to pay full price. This prescription savings card was new to me and now I'm excited to share the information with you.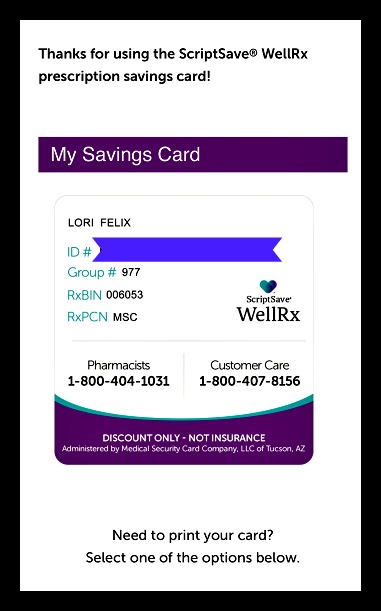 Here are the important things to know:
There's no cost to have the card and no re-enrollment fee and no limits on usage.

Everyone in your household can use the same card.

The ScriptSave WellRx is accepted at over 62,000 pharmacies including CVS, Rite Aid, and Walgreens.

Your pharmacist can price the medication with your insurance, then compare that against the ScriptSave WellRx price. You can pay whichever rate makes the most sense. You chose one discount – you can't use the ScriptSave WellRx discount on top of the insured price.

Savings are available on both brand name and generic prescriptions.

Prescription prices can change daily, and the same medication can vary greatly in cost from one pharmacy to the next. The ScriptSave WellRx pricing tool (available online and in the APP) is a great way to find the best rate within a given zip code. Use it before every refill.

ScriptSave WellRx provides support for patients and pharmacists – with a dedicated toll-free number for each. If there are questions or problems that arise, simply call for help.

The average savings rate is around 44%. Some drugs will see lower discounts, and there may be times when no discount is available. That said, just because little-or-no discount may be available on one occasion, does not mean that a different drug or a different pharmacy won't come back with a better discount when it's time to fill the next prescription.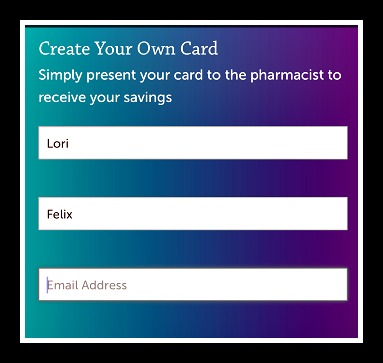 Create your free card today here and have it ready when you need it:
Your invite code to enter is More2Day.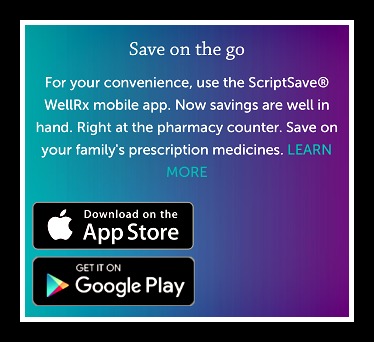 Download the mobile APP – it's so easy to use: Don't forget to enter your invite code More2Day.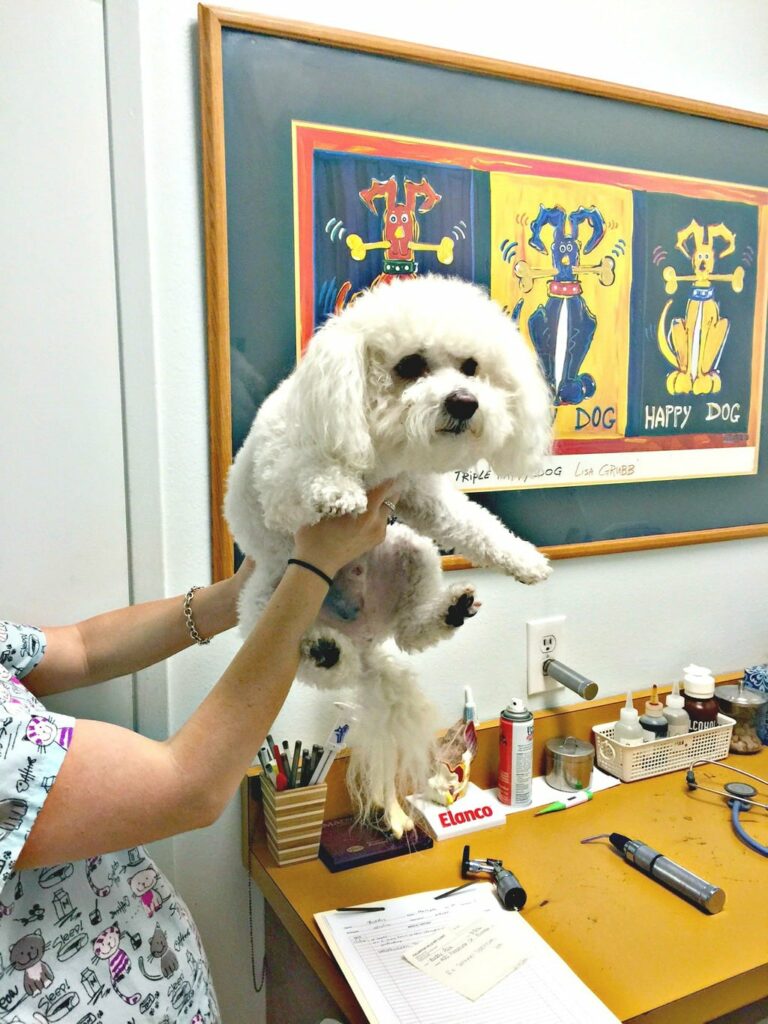 With your ScriptSave WellRX prescription savings card, you can save 45% and up to 85% on medications for pets too. If your pet is on medication for antibiotics, ear and eye medications, thyroid medications and more, ask your vet to write your pet's prescription for the human equivalent and then use your ScriptSave WellRX card and get your discount!
In addition to finding significant savings for the holidays, throughout the year you can put away the extra savings to plan a fun trip for the family or into an education savings account.
What will you do with the extra savings? Come back and tell us how much you saved on your prescriptions.
This is a sponsored post written by me on behalf of ScriptSave® WellRx.