Are you tired of paying those expensive cable bills every month? I definitely am. I'm always looking for ways to ditch cable but it's hard because my husband and I love watching TV together at the end of the night. This is a sponsored post from Best Buy, however, all opinions are 100% my own.
Luckily I think I finally found the solution and it's as easy as See it, Stream it, with the Google Chromecast that's available at Best Buy.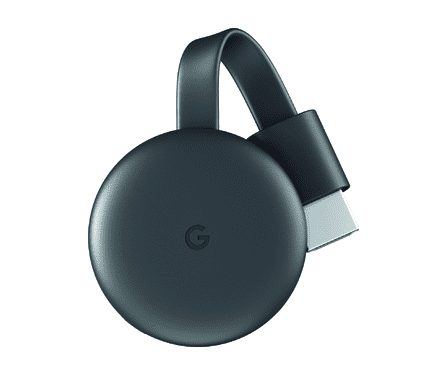 Chromecast easily plugs into your HDTVs using the HDMI port and streams from your phone and other devices with just a tap. With the apps that are already on our phones, we can do things like enjoy our favorite movies and shows, watch live TV or YouTube, listen to playlists and stream photos from our phone for everyone to see. The best part is that I can still use my phone while it's streaming.
Next week I'm going to be visiting my mom in Connecticut and plan on packing my Chromecast so I can show her all the pictures my husband and I have been taking on our empty nester adventures. I've tried showing her pictures from my phone in the past but the screen is difficult for her to see but she has no problem seeing the tv so I can't wait for her to finally be able to see them all. Luckily she has wireless internet in her home so the Chromecast's built-in 802.11ac Wi-Fi will be able to easily connect.
For hands-free control of your TV, connect your Chromecast to your Google Home. Then just use your voice to make requests like "Ok Google, play Stranger Things from Netflix on my living room TV". With Chromecast's inexpensive pricing, you can buy one for every TV in the house and make everyone happy.
So the next time you're at you local Best Buy store make sure to purchase at least one Google Chromecast or you can order it online here. I recommend buying a few for your house and don't forget the holidays will be here before we know it and the Google Chromecast makes a great gift.