This post is sponsored by the Mom It Forward Blogger Network. As always, all opinions are 100% my own.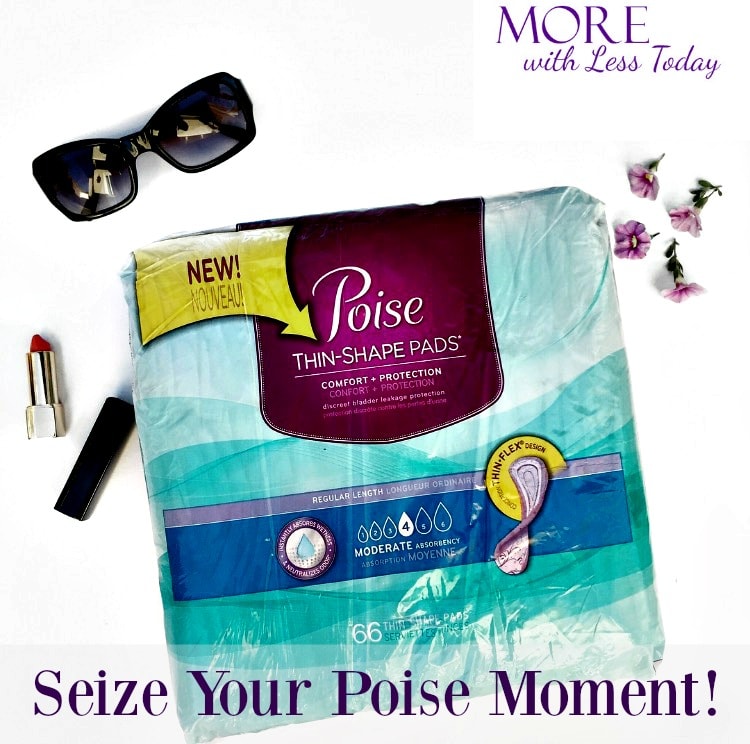 One of the largest blog conferences in the country, BlogHer, has just come and gone. I have been hearing that this is a "must attend" event from blogger friends for many years. I knew that I was signing up for marathon days of seminars, meeting with brands, private events and putting my best self forward.
My personal goal was to introduce myself to as many of the blue chip brands at BlogHer and tell them a little about me and my blog in a "speed-dating" setting. This was a big stage and a terrific opportunity for me to elevate my blog and to seize this opportunity with confidence and poise.
While the elevator pitch was crafted and practiced, there was creeping unease about LBL (light bladder leakage.) My hotel was a few miles from the main venue, it was not practical to interrupt my schedule and go back to the hotel and change clothes if need be. Besides, I did not want to miss a minute of the action.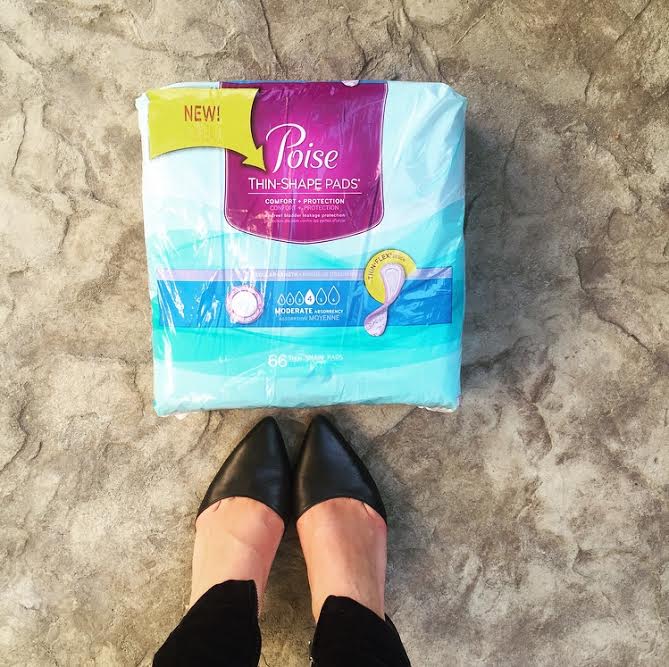 Fortunately,the Poise Thin-Shape Light Absorbency pads I received would be put to the test. I did not want to let light bladder leakage (LBL) interrupt my time to shine! Dealing with LBL is just a part of life.
Did you know that 1 out of 3 women experience LBL? The little annoying leaks can be triggered by everyday occurrences like laughing, sneezing, coughing, running or even sudden moves. Bladder incontinence can be caused by weak pelvic floor muscles, pregnancy, childbirth, menopause, complications from surgery, illness or weight gain. You may only experience bladder control issues for or a short season or you may have to deal with it for the long haul.
New Poise Thin-Shape Light Absorbency pads are the thinnest pads for LBL. Unlike period pads which are not designed for LBL; only Poise Thin-Shape Pads are up to 40% thinner than the original Poise pads and are made specifically for those pesky bladder leaks. Designed to move with your body for maximum comfort, the new Poise Thin-Shape pads feature Super Absorbent Material (SAM) which stay 3x drier than period pads and liners. The Thin Flex technology provides 3-in-1 protection for dryness, comfort and odor control. The Absorb-loc core quickly locks away wetness and odor, and leak-block sides for outstanding protection. I can tell you that they are very comfortable to wear and they move when you move. I did not sense them under my clothes or worry about bulges.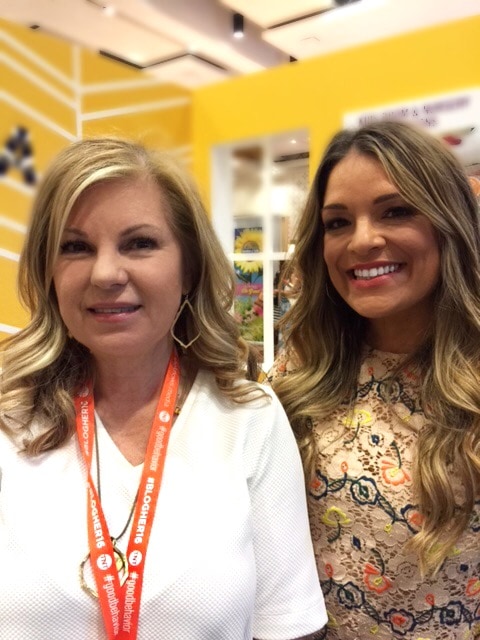 Here I am at the BlogHer Conference, meeting one of my favorite HGTV Stars, Sabrina Soto. She was so friendly and fun! I look a little nervous, don't I?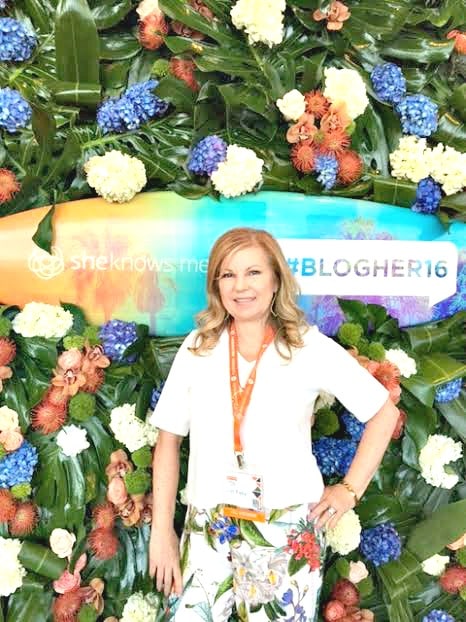 My BlogHer Conference was exciting, empowering, chaotic, and exhausting but I am so glad that I attended!
The Poise brand teamed up with Brooke Burke-Charvet to help educate women about LBL and empower them to seize their Poise moment – that exact point where they stop letting leaks interrupt their lives and reach for products, like Poise Thin-Shape Light Absorbency pads – designed for their personal need.
Follow along on social media on Facebook, Twitter, and YouTube and use the hashtag #PoiseMoment.
We deserve the best options for managing LBL and the Poise brand offers products made specifically for us to live our lives uninterrupted with confidence. Visit www.Poise.com to learn more and request a sample, so you too can Seize Your Poise Moment, whenever it arises!