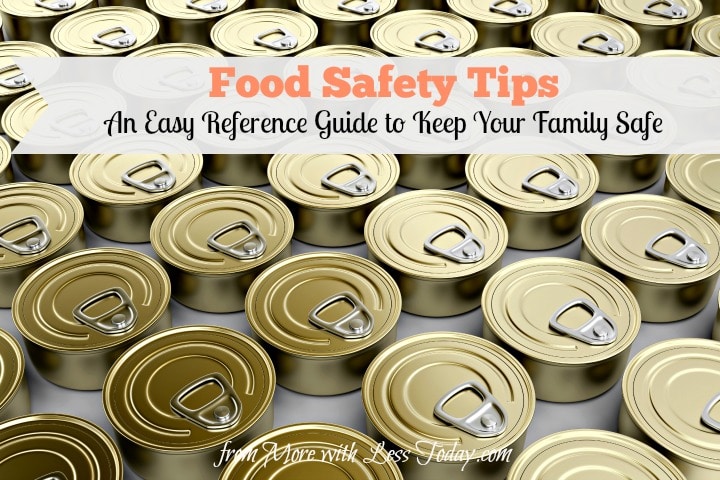 Do I really need to throw this food out? Get shelf life advice from this useful website that I heard about on The Clark Howard Show.
Shelf Life Advice gives you practical advice beyond the expiration date and tells you when it is safe to still consume our perishable food.
There is a lot of confusion over food labels and "use by" dates, "sell by" dates, and food expiration dates.
According to a recent study from Harvard University, we are throwing out perfectly good food, up to $1,300 worth each year. Many foods are still good for a time after their labeled expiration dates. Shelf Life Advice breaks this down for you by specific food.
Find useful tips on helpful topics such as:
How to keep school lunches safe and tasty

How to select healthful fish

Should hot food go into the refrigerator?

Ethylene and Produce

Plastic bags on rolls

How to grill food safely

Deli meat safety tips
You can also view Shelf Life Guides for:
Sauces, Dressings, and Dips
Condiments, Herbs, Spices, and Spreads
Shelf Life Advice covers what foods can safely be stored on the refrigerator door, has free cooking temperature charts, and a free food storage chart along with expiration dates. The site also explains food labels such as "fresh","natural", and "processed."
According to a recent segment on The Today Show, there are "Salvage Supermarkets" openly selling foods past their expiration date. You can find that information from The Today Show here.
There is also a new APP called FoodKeeper that will give consumers a better shelf life estimate for their everyday groceries.
I have thrown away many items that I was not really certain about. Admittedly, I have had food poisoning and it makes me very cautious. However, I also don't want to waste money by throwing away food if it still edible after the expiration date. Now we have two resources to use.
You can bookmark this post to have it for later, or PIN IT to your Pinterest board. That is how I am organizing useful content. Follow me on Pinterest here.