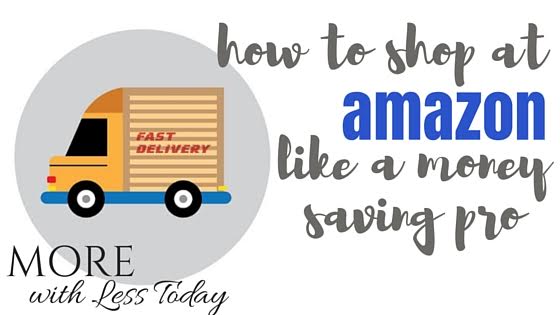 How to Shop at Amazon Like a Money Saving Pro With 25 Smart Ideas!
1.Gold Box Deals. Lightning Deals and Top Markdowns
– Gold Box deals are valid for a day and Lighting Box deals are valid for a short time, usually a few hours until they are sold out. The Lightning Box deals will be for different categories throughout the day such as Health & Personal Care, Sports and Outdoors deals, and Software deals. I try to look at these first thing each day, especially when I have a gift to buy.

2.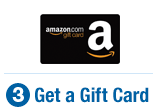 3. 4. Use "Subscribe and Save" for your reoccurring purchases to get discounts on thousands of everyday items, like laundry supplies and baby products. Not only will you get free shipping, but you can also save up to 15 percent on your entire order.
5. Try 6. Choose no-rush shipping, and get shopping credits. Amazon Prime members who choose free no-rush shipping instead of free two-day shipping receive complimentary promotional credits that can be used toward future purchases. Once the item ships, you'll receive an email with the credit's details, including how to redeem it.
7. Try Amazon Dash for Prime Members for Free. Buy a Dash Button for $4.99 and receive a credit of $4.99 after your first press to place an order. With Amazon Dash, you'll never run out of popular household essential items. The Dash Button is a Wi-Fi connected device that reorders your favorite product with the press of a button. Each Dash Button is paired with a product of your choice, which is selected during the set-up process. When you're running low, simply press your Dash Button.
8. Try Amazon Restaurant delivery with your Amazon Prime account. There are no menu markups.
9. 10. Share your Prime account – visit the Amazon Household page and share your Prime account with your spouse, partner or kids.
11. Get aPrime Student
" target="_blank" rel="nofollow noopener">earn $10 simply by referring someone.
Don't forget to check Amazon for your textbooks. I'm told by my savvy college age readers that Amazon.com prices for books are very competitive.
12. Use Filler Items to Avoid Paying for Shipping – If you are not a Prime member and your order does not qualify for free shipping, consider adding needed grocery items, pet food, cleaning supplies or other household items until your order qualifies for free shipping.
13. Find cheap add-on items on tons of everyday items including toilet paper, vitamins, and toiletries.
To buy Add-on Items:
Look for the Add-on Item logo while shopping on Amazon.com. Add-on items must be part of an order containing $25 of items shipped by Amazon.com (inclusive of the Add-on items and including items sold by other sellers that are shipped by Amazon). Your order can include a mix of Add-on items and other items shipped by Amazon, or be entirely made up of Add-on items.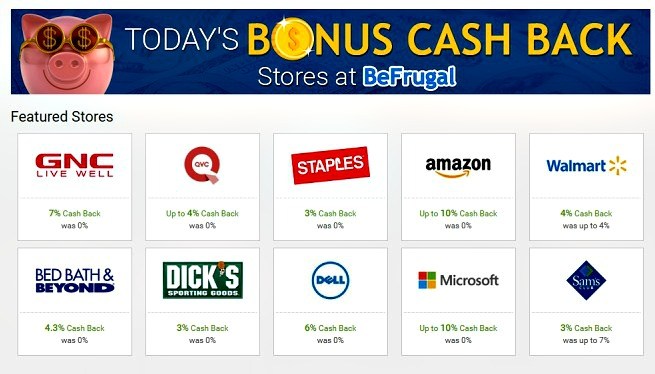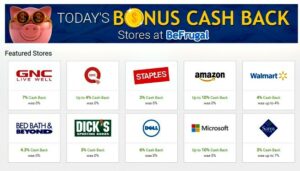 14. Shop Amazon through Rakuten or BeFrugal
Ebates and BeFrugal are two cash-back reward sites for your online purchases. I use both of them and chose the one that is offering the highest percentage of cash back on the day I am making an online purchase.
If you simply log in to Rakuten or BeFrugal first and then chose Amazon, you can get between 3% – 7% back on your purchases, (sometimes even more) depending on what you buy and what promotions they are currently offering.
Get a $10 cash bonus free just for signing up with BeFrugal. Once you earn your first $25 from your online shopping, your $10 will be added to your payment.
Get a $10 cash bonus free just for signing up with Rakuten. Once you earn your first $25 from your online shopping, your $10 will be added to your payment.
15. Earn Free Amazon.com Gift Cards with Swagbucks. I have been using Swagbucks since 2011 and regularly earn free gift cards just for searching the web–something we do anyway. It is a very easy way to earn gift cards for Amazon.com and hundreds of other stores like JCPenney, Lowe's, Barnes & Noble, Target, and Starbucks. Learn more and start earning too with Swagbucks.
16. 17. then share the items in your wish list and get what you really want for your next birthday, anniversary or special occasion. You'll make it easy for the gift buyer and you won't have to return anything or get duplicates. You can also create a wedding registry, baby registry, school list, kids' birthday, and friends and family gifting list.
18. Price Matching and Price Protection Policy
– Amazon will price match certain items such as televisions and cell phones. If you purchased a TV on Amazon but within 30 days noticed another online retailer is selling the same item at a lower price, contact their customer service. You will have to provide them with the competitor's information and then ask them to price match the TV. If Amazon lowers its own price within 30 days, ask to be refunded the difference. Your mileage may vary on this, but it is worth it to ask.
19. Use a price comparison browser plugin. To make sure you're getting the best price on an item, install a price-checking plugin, like PriceBlink.com. It instantly checks prices at other retailers to help you find a better deal.
20. Buy used – there is a good selection of used goods that you can buy from third-party sellers. Save on the item you want by checking out the used options. Be sure to pick the reseller carefully and factor in the shipping costs to the total. In the search box, type in the name of your item and then add the word "used" to your search.
21. Write helpful reviews and get free stuff. Get on the radar of the 22. Get FREE or cheap books
If you bought a book on Amazon.com, go to Kindle MatchBook and also get the Kindle edition.
For thousands of qualifying books, your past, present, and future print-edition purchases now allow you to buy the Kindle edition for $2.99 or less. Only books purchased online, sold and fulfilled by Amazon.com qualify.
23. Get FREE or cheap music. T
ry a 30 day free trial of 24. Try Amazon Home Services
. Find a local handyman, house cleaner and more from this new service.
25. Start Selling on Amazon
If you have something to sell, look into selling it on Amazon. I know several creative people who are designing and selling T-shirts on Amazon and are doing very well. Check it out!
Share this money saving post with your friends and family. You can use the share buttons on the top or bottom of the post for easy sharing. Everyone loves to save a little money by shopping smarter!
Do you have any additional tips to Shop Like a Money Saving Pro at Amazon.com? We would love to hear them!