Do you shop at Home Depot often? Most of us do! You will always find a great deal on materials from Home Depot that will fulfill any home improvements you have planned.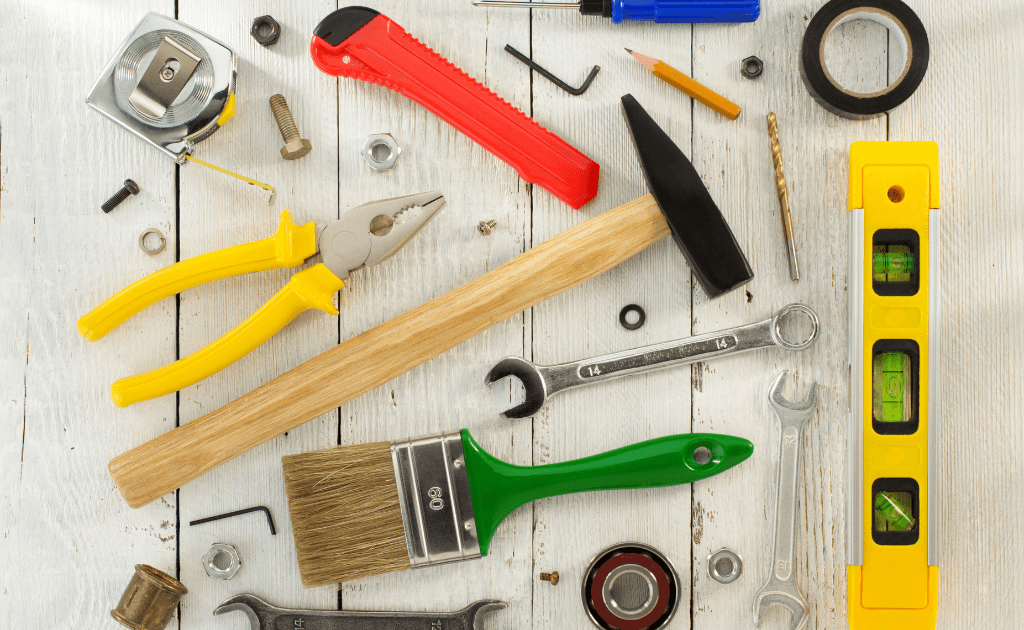 I don't go here regularly, but it's a great place to get home improvement savings. I've bought most of the equipment for the small projects I had for my home here. Home Depot is one of the largest home improvement retailers in the country, so you will find virtually any tool you might need.
When I'm in one of my favorite stores like a local Home Depot, I wander in when we need something. It can often cause a problem towards our budgets if we don't pay that much attention to what we shop. It's great to know the ins and outs of Home Depot to score deep discounts and exclusive deals.
So before you make your way to purchase power tools for your next home improvement project, here are the best ways to Shop at Home Depot Like a Money Saving Pro. We welcome your ideas too!
Best Ways to Shop at Home Depot
Check their Special Buy of the Day
Every day online, you can find deeply discounted merchandise. Sometimes you won't even believe how low the price tags for their Special Buy of the Day items can get. However, these are "today only" offers while supplies last.
Shop at the Specials and Offers section
One of the easiest ways to get the best deal on items you plan to buy is by sorting the items by department and price. Browsing through Home Depot's Specials and Offers page is one of the great ways to get big discounts.
Don't pay for shipping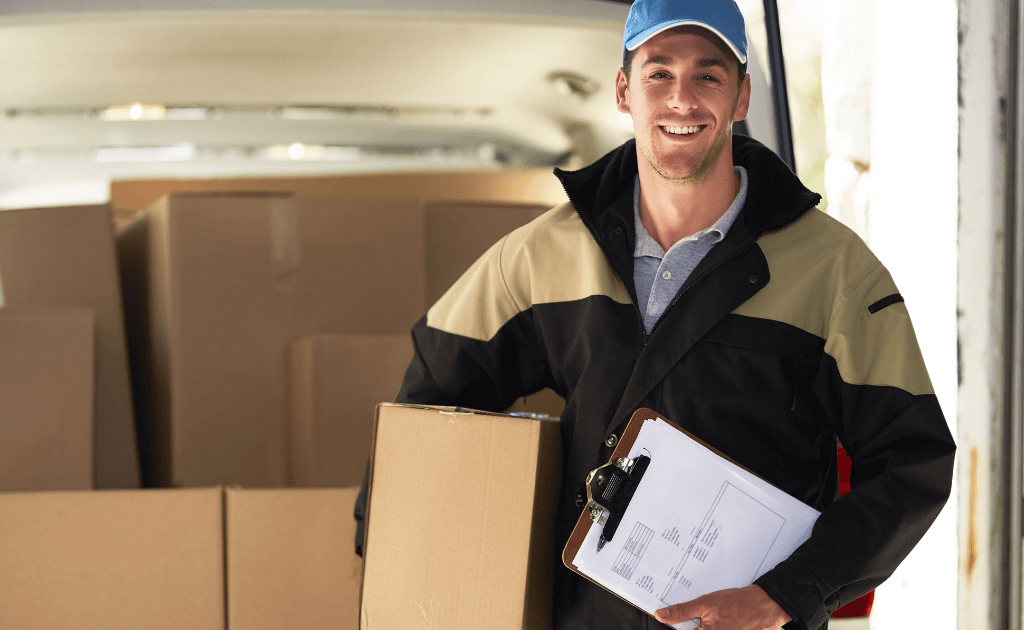 Most orders of $45 or more will automatically qualify for free shipping. If you are spending less than $45, you can choose free same day pick up at your local store.
Return policy
Home Depot has a generous return policy. You have 90 days from purchase with a valid sales receipt or shipping confirmation email, valid ID or the credit card you used to purchase the item.
Some items have exceptions for a return.
These are the following items that may only be returned within 30 days of purchase:
Furniture

Area Rugs

Gas Powered Equipment and Tractors

Generators (other than Whole House and Stationary Generators)

Consumer Electronics (Televisions & Computers)
Have you ever returned dead plants or flowers back to Home Depot? I have seen others do this and I've never tried it. To know about the full return policy, check out this link.
Do a price match for an additional 10% off
If you find a lower price on any in-stock item at a local competitor, Home Depot has a price match guarantee. It will match the price of the item plus give you an extra 10% off. This excludes special orders, bid pricing, volume discounts, open-box merchandise, labor and installation, sales tax, rebate, and free offers, typographical errors, and online purchases.
If you want to purchase a big ticket item at Home Depot, check your local ads for competitors' prices such as Sears or Lowe's. You will need to take that ad and ask for a price match plus an additional 10% off. Online purchases are subject to price match only.
Get the difference back if the price drops
The Home Depot Price Protection Policy is valid for 30 days. If you purchase something and the price drops, you have 30 days to ask for a price adjustment. If you make a big ticket purchase, add a reminder to your calendar and check the price for the next 30 days.
Pay Attention to Price Mark Downs (tips courtesy of my friends at Rather Be Shopping)
What do Yellow Tags mean?
When shopping in-store, you will see items with yellow tags. These tags mean that an item is nearing the end of its clearance days. The price indicated in the tag means it's the biggest discount the store will make for an item.
Prices ending in .06 – "Former Home Depot employee, "George", who use to perform all the price changes at the Home Depot where he worked, told me that any price ending in .06 is a clearance item and has 6 weeks to go until the next price change (which will be lower). These are typically printed on a yellow price tag.
Prices ending in .03 – "George" then told me that stuff that still doesn't sell out after 6 weeks will be lowered again to a price ending in .03. This means that after 3 weeks, the item will go away forever. These are also printed on a yellow tag. Look at the date printed on the bottom of the price tag to determine when it was printed as it's an excellent indicator of when the item will get marked down again or be removed from the warehouse."
At my Home Depot, you can often find clearance items and price markdowns on end caps in the store. Be sure and check when you plan to make a next purchase! You can often get a price markdown on returned paint, so ask about that too. You might get lucky and find just what you are looking for!
More Ways To Save at Home Depot
Look to see if there is a rebate
Before you purchase, visit the rebate center page on the Home Depot website. Search by product name or type and find current rebates and get money back on qualifying items. You may be surprised at the hundreds of items that offer rebates right now. My tip: address the envelope for the rebate and add the stamp right away. Once I add the stamp, I am committed to sending in the rebate!
Use a competitor's coupon (your mileage may vary)
Take advantage of all available coupons that might work It's not listed on their website but it is widely known that most Home Depot stores will take competitors' coupons, but often it is up to the manager. I have used Lowe's coupons and Ace Hardware coupons at my local Home Depot without any issues. It's worth a try for in-store merchandise. Come back and tell us if you tried it!
Buy a discounted gift card
I have used discount gift card sites to maximize the savings I can get from items I want to buy. For years, I've used raise.com to purchase discounted gift cards. If you don't know exactly how much you need, then buy a card for a little less and pay the difference separately. When I checked the site, I saw an almost 2 percent discount, but I have seen discounted gift cards for Home Depot as high as 10% off.
Use a Cash Back Site
Ebates/Rakuten is the cashback site I have used for years. If you are shopping online, log in to Ebates first and then shop as usual. Every quarter, you are sent a check for the rebates you earn from shopping online once certain minimums are met. New users get a bonus gift card after their first purchase. * To qualify for a Welcome Bonus, you must be a new member and make minimum qualifying purchases totaling at least twenty-five dollars ($25) within ninety (90) days of becoming a Member.
Rent tools at Home Depot
Did you know that you can rent tools at Home Depot? There are over 500 tools to rent for DIY projects, landscaping, and more. Not all stores rent tools, so this is your best bet to save up money for a one-time project instead of spending half of your budget to buy tools.
You can check the availability of the tools online or call your local store. Home Depot has everything, whether you're looking to rent small items or large appliances for your home improvement needs. You can rent tools at Home Depot by the day, the hour, or the month.
Moving? Let Home Depot Help You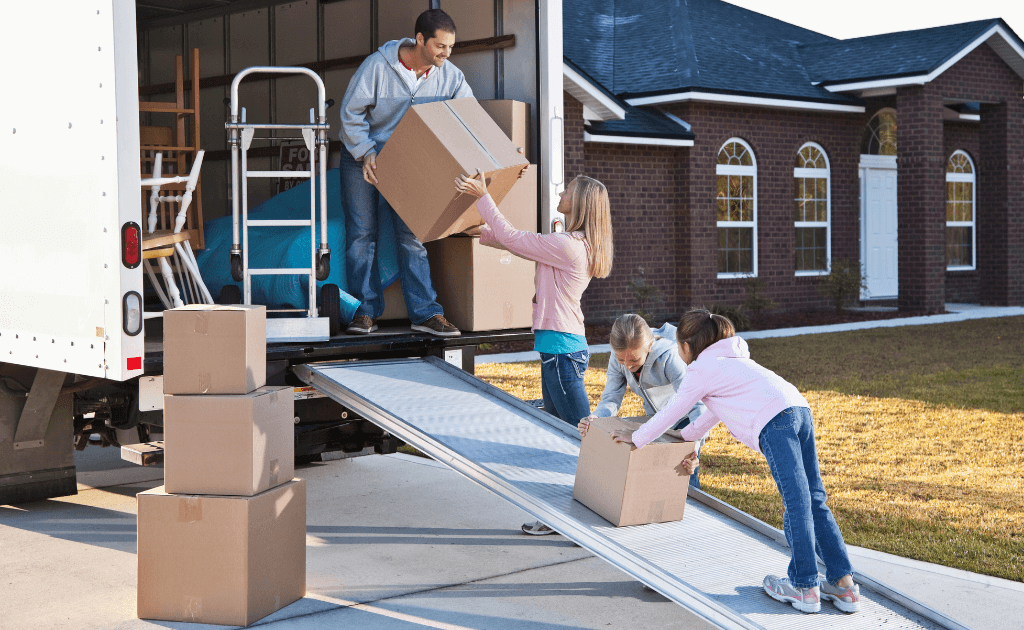 You can rent trucks at many Home Depot locations. My husband and I have done this several times. If you are moving or need a truck for a short period of time, check the prices at Home Depot. You can also get free, unlimited miles on one-way Penske truck rentals nationwide. You can get special deals and discounts offered on Penske rentals when reserving online.
Use The Home Depot App
Make shopping easier when you use the Home Depot app. You can use this to browse for items and read reviews from other shoppers. Pro tip: If you're planning to purchase big-ticket items, check the reviews from the item's page to get insights if it's worth it. You can also find an alternative to it because users leave them in their reviews sometimes.
I also love the shopping list. image search, barcode scanner, and augmented reality features of the app. To download the Home Depot app, click here.
Bonuses For People Who Shop at Home Depot
The Home Depot is not only a hardware store for exclusive deals on home improvement products. It also has free workshops for the whole family and especially, our veterans.
Bonus For Kids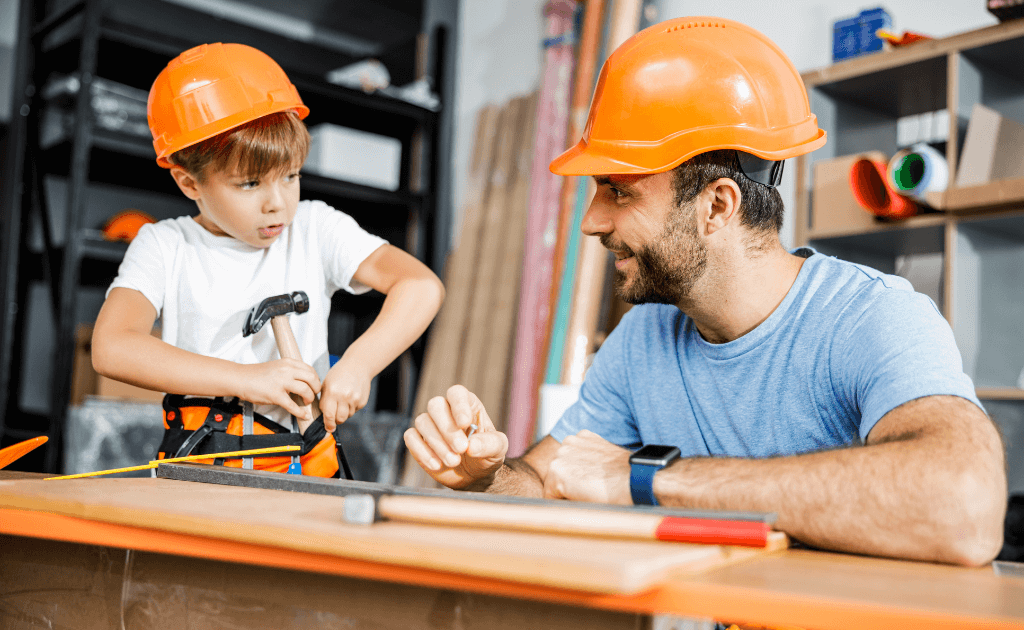 Kids can attend free in-store workshops. These free, fun workshops are held every 1st Saturday of each month for kids ages 5-12. The best part is they get to keep their craft, receive a FREE certificate of achievement, a Workshop Apron, and a commemorative pin. Children must be present at the store to participate in the workshop and receive the kit, apron, and pin. Registering online is recommended.
Curious on any upcoming kids' workshops? You will find them all here. There are virtual tools available on this page as well.
For Adults
Adults can attend free weekly workshops on topics where you can learn to build, fix, and install your home projects and save money by doing it yourself. You can also find free online project how-to's on the Home Depot website.
For Veterans
If you have served in the military, Home Depot a military discount of 10% off with proof of service on Memorial Day, 4th of July and, Veterans Day. If you are currently on active duty or are retired from the military (with proof of service), you can get 10% off every day. To learn more, click here.
YOU MIGHT ALSO LIKE
How to Shop at Lowe's Like a Money Saving Pro
See how an interior designer uses Home Depot products to make this condo remodel look like a million bucks!
Get a better deal and save more on the things you need so you will have more for those you love!
Do you have any money-saving tips on How To Shop at Home Depot? Share your ideas in the comment section below!
PIN for Later: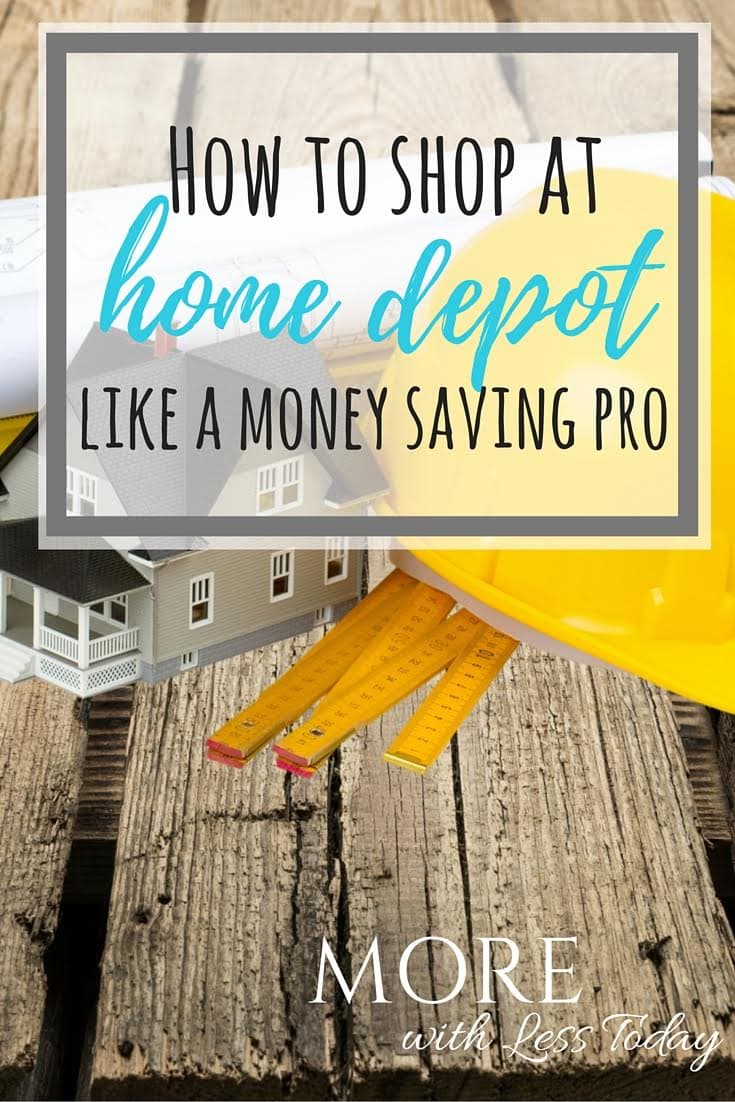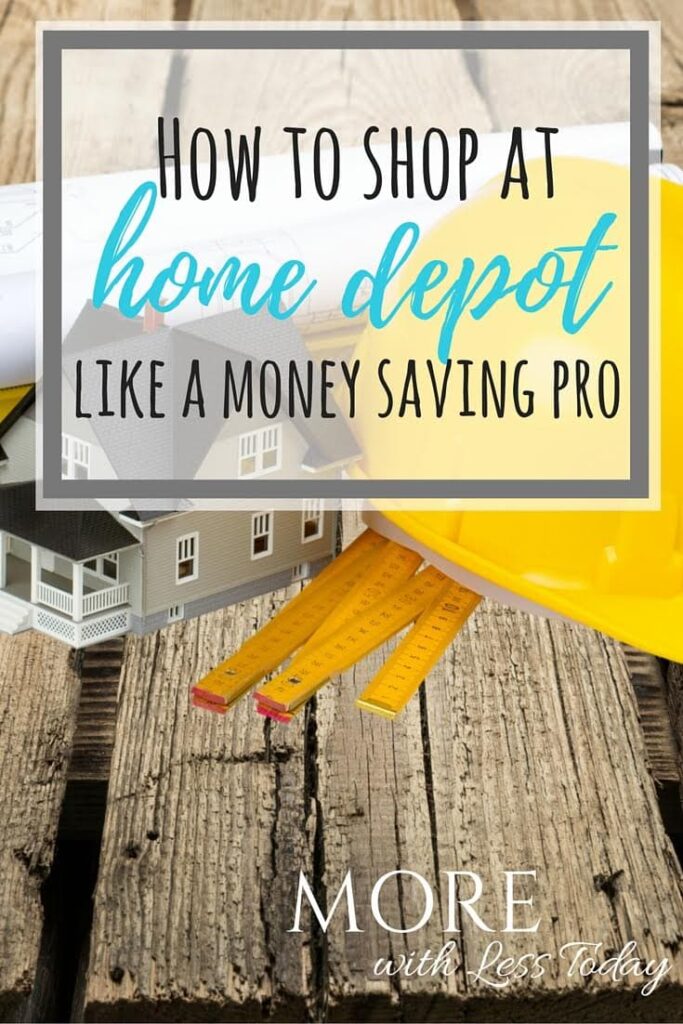 If you are on social media, I would love to connect on Facebook, Instagram, Pinterest or Twitter. Follow me and leave a message so I can follow you back!